Please E-mail suggested additions, comments and/or corrections to Kent@MoreLaw.Com.
Help support the publication of case reports on MoreLaw
Date: 02-27-2023
Case Style:
Mark Metzler v. Pure Energy, USA, LLC
Case Number: 1:21-cv-09798
Judge: Valerie E. Caproni
Court: United States District Court for the Southern District of New York (Manhattan County)
Plaintiff's Attorney:
Defendant's Attorney: John William McGuinness and Paul Heeringa
Description: New York, New York consumer law lawyer represented Plaintiff who sued Defendant on a Telephone Consumer Protection Act violation theory under 47 U.S.C. 227.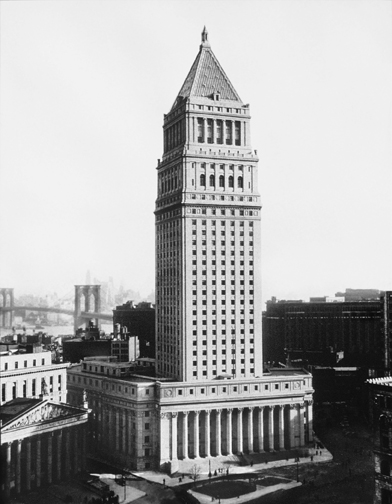 Federal Courthouse - New York City, New York

VIII. Privacy — Telephone Consumer Protection Act FDIC Consumer Compliance Examination Manual — August 2022 VIII–5.1 Telephone Consumer Protection Act Introduction and Overview The Telephone Consumer Protection Act of 1991 (TCPA) amended the Communications Act of 19341 and was enacted to address telephone marketing calls and certain telemarketing practices. The Federal Communications Commission (FCC) has regulatory authority under the statute. In 1992, the FCC adopted rules to implement the TCPA, including the requirement that entities making telephone solicitations institute procedures for maintaining company- specific do-not-call lists.2 In 2003, the FCC, in coordination with the Federal Trade Commission (FTC), revised its TCPA rules to establish a national Do-Not-Call registry.3 The national registry is nationwide and covers almost all telemarketers. The FTC administers the registry, which went into effect on October 1, 2003. To reduce the number of hang- up and dead air calls consumers experience, the FCC's TCPA regulations also contained restrictions on the use of autodialers and requirements for transmitting Caller ID information. Subsequently, the Junk Fax Prevention Act of 2005 amended provisions of the TCPA related to unsolicited advertising faxes and became effective on July 9, 2005. In 2010, the TCPA was amended to prohibit manipulation of caller identification information, and was amended again in 2015 to provide an exception for calls to collect a debt owed to or guaranteed by the United States from the prohibitions on autodialed calls or prerecorded calls to cell phones and residential lines. However, the Supreme Court deemed this exception unconstitutional in July 2020.4 In 2012, the FCC revised its regulations to require telemarketers to (1) no longer allow telemarketers to use an "established business relationship" to avoid getting consent from consumers, (2) obtain prior express written consent from consumers before making calls with an autodialer or that contain a message made with a prerecorded or artificial voice, and (3) require telemarketers to provide an automated, interactive opt-out mechanism during each of the type of calls mentioned above in "(2)" so that consumers can immediately tell the telemarketer to stop calling. The FCC revised its regulations twice in 2019 to provide a safe harbor from liability for making calls to reassigned telephone numbers and to eliminate the requirement for an ____________________ 1 47 U.S.C. § 227 2 47 C.F.R. § 64.1200 3 FTC' s regulation (16 C.F.R. §310.4), the Telemarketing and Consumer Fraud and Abuse P revention Act, and the Do Not Call Implementation Act (15 USC 6151-6155) form the basis of the Do-Not-Call registry. 4 Barr v. American Association of Political Consultants, Inc., 140 S.Ct. 2335 (2020) opt-out notice on fax advertisements sent with the recipient's prior express permission or consent. The FCC further revised its regulation in 2021 to implement the Pallone-Thune Telephone Robocall Abuse Criminal Enforcement and Deterrence Act (TRACED Act), in which it codified exemptions for calls to wireless numbers, amended exemptions for artificial or prerecorded voice calls made to residential telephone lines, and included exemptions for calls by financial institutions provided the call is not charged to the called person's plan limits on minutes or texts.5 The FCC's TCPA regulations apply without exception to financial institutions, including banks, savings associations, and credit unions engaged in any of the telemarketing activities targeted by the TCPA and the FCC's final rulemaking. Occasionally, the FCC issues declaratory rulings, also referred to as declaratory orders. The declaratory rulings are issued for the purpose of clarifying the interpretation and application of the TCPA and its implementing regulations, usually to resolve uncertainty and terminate controversies, and are authoritative as to the FCC's view on the laws and rules they administer. Therefore, the declaratory rulings are included in the examination procedures in this chapter as reference materials and guidance about how the FCC would interpret the TCPA and its implementing regulations in a given factual scenario. However, when examiners discover TCPA violations, financial institutions should be cited for violations of the TCPA and/or its implementing regulations, not the related FCC declaratory rulings. Pursuant to section 8 of the Federal Deposit Insurance Act, 12 U.S.C. § 1818, the FDIC, the Board of Governors of the Federal Reserve System, and the Office of the Comptroller of the Currency have authority to enforce compliance with any laws or regulations in connection with its regulated banks. This section 8 authority allows the agencies to impose cease and desist orders, restitution, and/or civil money penalties when they discover violations of the TCPA. M oreover, the National Credit Union Administration has supervisory and enforcement authority under the Federal Credit Union Act, 12 U.S.C. § 1786(e) and §1786(k). This authority allows the NCUA to consider instituting civil enforcement actions against credit unions and institution affiliated parties when the agency discovers violations of the TCPA.


Outcome: 02/27/2023 39 NOTICE OF APPEAL from 36 Memorandum & Opinion,,. Document filed by Mark Metzler. Form C and Form D are due within 14 days to the Court of Appeals, Second Circuit..(Shamis, Andrew) Modified on 2/27/2023 (nd). (Entered: 02/27/2023) 02/27/2023 Appeal Fee Paid electronically via Pay.gov: for 39 Notice of Appeal. Filing fee $ 505.00. Pay.gov receipt number ANYSDC-27394963, paid on 2/27/2023..(nd) (Entered: 02/27/2023) 02/27/2023 Transmission of Notice of Appeal and Certified Copy of Docket Sheet to US Court of Appeals re: 39 Notice of Appeal..(nd) (Entered: 02/27/2023) 02/27/2023 Appeal Record Sent to USCA (Electronic File). Certified Indexed record on Appeal Electronic Files for 39 Notice of Appeal filed by Mark Metzler were transmitted to the U.S. Court of Appeals..(nd) (Entered: 02/27/2023)
Plaintiff's Experts:
Defendant's Experts:
Comments: