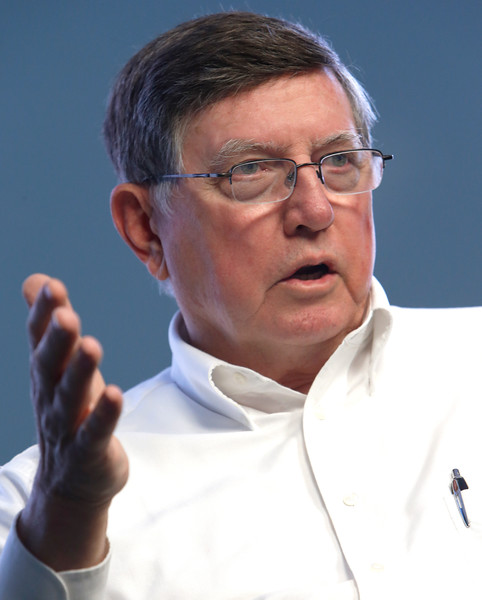 Description: Salt Lake City, Utah criminal defense lawyer represented Defendant charged with aggravated sexual abuse of a child.


¶2 In October 2014, Victim's mother (Mother) met Garcia on an online dating website. Mother's profile on the website indicated that she had children. A few days after making contact, the two arranged to meet in person. At their first meeting, Garcia told Mother that he had been convicted for "a drug deal gone wrong and kidnapping," that he had served prison time, and that he was currently living in a halfway house. The two arranged to meet again and eventually began a romantic relationship. Mother then introduced Garcia to her four children, including nine-year-old Victim.

¶3 Garcia and Mother became engaged two months after their initial meeting. Approximately two months later, Garcia asked Mother to be his sponsor because his parents, who had previously acted as his sponsors, were moving out of state. Mother explained at trial that a sponsor "takes on the responsibility of . . . babysitting [Garcia when] he's in public." Mother agreed to take on the role, and as part of the process of Mother becoming Garcia's sponsor, Garcia had to explain his previous charges to Mother in the presence of a therapist.

¶4 In preparation for this step, Garcia revealed to Mother that he had actually served prison time for raping a nine-year-old girl,

2

N.B.-and not for "a drug deal gone wrong and kidnapping." But he told Mother that what was "on paper" was "not what happened." Although he acknowledged having sexual intercourse with N.B., he stated that "she was more mature for her age and she came on to him," that N.B.'s story changed multiple times, and that he pled guilty to three counts of aggravated sexual abuse of a child only because the State was "going to try to give him something worse." Mother believed Garcia and disregarded the contrary information she learned in the documents she was provided and during the meeting with the therapist.

¶5 Mother explained at trial that she knew Garcia, as a condition of his parole, "was not supposed to be around children." Because he was also restricted from being in a romantic relationship with anyone with minor children, Garcia lied to the authorities about his relationship with Mother, telling them that she was his childhood friend and that the two had recently renewed their friendship. Even so, because Mother was a parent to minor children, she was informed during the meeting with the therapist that Garcia was not allowed near her house. Mother disregarded these restrictions, and Garcia continued to visit her home every day as he had done previously.

¶6 After Garcia was injured in the summer of 2015 while riding a bike, he began spending even more time at Mother's home. Instead of going to work, he would stay at the home, where he was frequently alone with Victim while Mother was at work and while Victim's older siblings were at their father's house. Garcia and Victim frequently watched TV in Mother's bedroom on the bed. During that time, Garcia touched Victim's back and hair "a lot." He also "[o]ften" told Victim to turn over on her back and, both over and under her clothing, he would touch her stomach with his hands and "move down" to her vagina. His hands would be "in motion" as he touched both the inside and outside of her vagina. This made Victim feel "[u]ncomfortable," but Garcia would tell her "to get used to it and to be quiet." Garcia also frequently touched Victim's breasts and buttocks both over

3

and under her clothing. At times, Garcia threatened Victim with a belt to get her to go to Mother's bedroom or bribed her "[t]o kiss and to touch him." When Victim refused, he forced her to do so by pushing or pulling her against him.

¶7 Twice, Garcia touched Victim's vagina with his penis and tried to insert it into her mouth. Victim recalled at trial that this first took place while she was watching her favorite TV show, Criminal Minds. She could not recall any details of the second time that Garcia did this. Victim did not disclose the sexual abuse to anyone in her family because Garcia threatened to hurt them if she did. This abuse continued for two years until Mother and Garcia ended their relationship.

¶8 Garcia and Mother's relationship came to an end on Super Bowl Sunday, 2017. That day, Garcia "mooed at [Mother] like a cow." Mother confronted Garcia, and after he laughed at her, she punched him in the face. Mother then drove off in her vehicle and Garcia pursued her in another vehicle. Later seeing that he was "coming at me head-on," Mother swerved and Garcia side-swiped her vehicle. Following police intervention, when Mother received a citation for domestic violence but neither party was arrested, Mother texted Garcia's mother, "Your son's going to prison." Despite wanting Garcia incarcerated, she did not disclose to police that Garcia had violated his parole by being around children. Garcia left the house that day.

¶9 The next day, while Mother was packing Garcia's belongings, she came across the paperwork describing the facts underlying his prior conviction and began reading. Although she had previously reviewed the paperwork in preparation for her meeting with the therapist, she became sick to her stomach and cried. Mother's eldest son and daughter asked why she was crying, and Mother decided to reveal to them the real reason Garcia had served prison time. She told them that Garcia had been convicted of raping a nine-year-old girl and not for "[a] drug deal gone wrong and kidnapping." Both children became upset, and

4

her son insisted that they ask Victim-who was asleep in her bedroom-whether Garcia had sexually abused her.

¶10 While her older children waited outside the bedroom, Mother entered and woke Victim. Mother then asked Victim whether Garcia "had ever touched her." Victim looked "terrified" and started crying. Mother began repeating, "You're not in trouble, this is not your fault but I need to know." Victim eventually answered, "Yes," and began telling Mother of the sexual abuse she had endured. This conversation lasted between ten to fifteen minutes, at the end of which Mother told Victim, "You're not his only victim, he's done it before," but she did not provide any further details. Following the conversation, Mother contacted Garcia's parole officer, who directed her to call the police. She did so, and a detective then interviewed Victim at the Children's Justice Center.

¶11 The State charged Garcia with three counts of aggravated sexual abuse of a child. Prior to trial, the State provided notice of its intent to introduce evidence of Garcia's prior convictions of aggravated sexual abuse of a child under rule 404(c) of the Utah Rules of Evidence. Garcia moved to bifurcate the trial so that the jury would learn of his prior convictions only if it first found him guilty of the charged crimes and needed to determine, for sentencing purposes, whether he had a prior conviction of a grievous sexual offense. Garcia further moved the court to exclude evidence of his prior convictions under rule 403 of the Utah Rules of Evidence, arguing that the danger of unfair prejudice substantially outweighed its probative value because the acts underlying his prior convictions were too dissimilar to his alleged acts in the present case.

¶12 Following a hearing, the trial court ruled that the State could present evidence of Garcia's prior convictions as part of its case-in-chief, including the testimony of two prior victims, "as well as [Garcia's] prior convictions, sentence, commitment, and parole history." The court determined that the risk of unfair

5

prejudice did not substantially outweigh the probative value because the evidence was "highly probative" and because a limiting instruction would mitigate the risk of unfair prejudice.

¶13 At trial, N.B. testified that her older sister started dating Garcia nineteen years earlier, when N.B. was nine years old. At the time, N.B. lived with her mother and sister and shared a bedroom with her sister. Garcia eventually moved in with them and shared the same bedroom with N.B. and the sister. The three slept in the same bed initially with the sister in the middle, but at some point, Garcia began sleeping between the sister and N.B. N.B. testified that "little by little [Garcia] started making more and more inappropriate moves" toward her while the sister slept. Garcia began placing his arm around N.B. and over time began moving his hand under her shirt and then under her bra. Garcia progressed to touching N.B.'s vagina, at first over and later under her underwear. Things escalated even further, with Garcia forcing N.B. to perform oral sex on him and Garcia inserting his finger into N.B.'s vagina. Once, while N.B. was sitting on the floor, Garcia discreetly played with her vagina with his toe while other family members were nearby.

¶14 N.B. testified that she was home alone with Garcia the first time he raped her. Sometime between three and five months after Garcia moved into the house, Garcia told N.B. to go to her mother's bedroom where he had laid a towel on the bed. He then pinned N.B. down on the bed with her hands over her head and, while N.B. protested, proceeded to rape her vaginally using a latex glove as an improvised condom. When he finished, he told N.B. to hurry up and clean herself before the sister returned home. Garcia raped N.B. other times when the sister was not home and once while the sister was in the shower.

¶15 The only person to whom N.B. disclosed the sexual abuse was her best friend, B.M., but she asked her not to tell anyone. B.M. initially did as N.B. requested, but she eventually disclosed

6

the abuse after an incident in which Garcia rubbed her breast during a sleepover at N.B.'s house.

¶16 Toward the end of N.B.'s testimony, the State noted that she was "getting droopy-eyed and . . . appear[ed] to be really tired" and asked whether she had taken any medication prior to testifying. N.B. responded that she had taken Xanax before coming to court and that she otherwise "wouldn't have made it" because she was "having severe panic attacks all morning" at the prospect of testifying. At another point, N.B. stated that because Garcia pled guilty in her case, she had not previously needed to testify against him. N.B. then stated, unprompted, "I was terrified of this part, so this girl"-referring to Victim-"is strong."

¶17 B.M. testified next. She explained that she used to frequently sleep over at N.B.'s house, where she would usually join N.B., Garcia, and the sister in bed. One time, when B.M. was twelve years old, she, N.B., and Garcia were watching TV on the bed. B.M. was sitting at the foot of the bed, N.B. was in the middle, and Garcia was at the head of the bed. After N.B. had fallen asleep, Garcia reached around N.B. and began rubbing B.M.'s left breast over her shirt for "[a] few minutes" and then reached under the shirt to do the same on her bare skin but did so "more aggressive[ly]." B.M. stated that he rubbed her breast in a "circular motion . . . [l]ike you would rub something sexually." She "just kind of froze" as he did that. When the movie ended, N.B. woke up, and they got up from the bed. N.B. was unaware of what had just transpired.

¶18 A few weeks after this incident, B.M. disclosed Garcia's sexual abuse of both her and N.B. to their mothers, which led to Garcia's arrest. Garcia then pled guilty to three counts of aggravated sexual abuse of a child and was sentenced to three concurrent terms of imprisonment of three years to life.

¶19 The trial court instructed the jury that it could consider the evidence of Garcia's prior convictions, "if at all, for the limited

7

purpose of determining whether [Garcia] had a propensity to commit the crimes charged in this case" and that it "may not convict [him] in this case simply because he may have been convicted of committing some other acts at another time." The court read this limiting instruction to the jury three times during trial: before each of N.B.'s and B.M.'s testimony and during closing instructions.

¶20 As part of its case-in-chief, the State also called the detective who interviewed Victim at the Children's Justice Center and played a recording of the interview. During the interview, Victim told the detective that Garcia had "raped another little girl," but the detective did not follow up on that comment even though, as he acknowledged at trial, "That's something that would be pretty important to clarify[.]"

¶21 In his defense, Garcia called two experts to testify that although the detective mostly followed appropriate guidelines, his interview of Victim was still "fatally flawed." The expert witnesses testified that the detective should have followed up on Victim's statement that Garcia had raped another little girl and asked questions to assess the influence Mother and Criminal Minds may have had on Victim's account. They also asserted that Victim's account was "neither reliable or valid."

¶22 In rebuttal, the State called its own expert witness (Expert), who testified that the detective's interview was proper because "it was conducted following and utilizing [relevant] guideline[s], utilizing best practices in forensic interviewing, and that [Victim] was able to provide narratives of . . . incidents that had occurred based on her recall memory." Expert also opined that Victim's disclosures during the interview "are reliable based on the questions that she was asked." Garcia did not object to this statement but on cross-examination elicited testimony that, unlike one of Garcia's expert witnesses, Expert was not a child psychologist, and that the detective should have followed up on

8

several issues during the interview, including Mother's statement to Victim that Garcia had raped another girl.

¶23 The jury convicted Garcia on all three counts of aggravated sexual abuse of a child and later found that he had a prior conviction for a grievous sexual offense. Based on this finding, Utah Code section 76-5-404.1(5)(c) required the trial court to sentence Garcia to life in prison without the possibility of parole (LWOP). Garcia filed a motion challenging the statute as unconstitutional under the Eighth Amendment to the United States Constitution and under Article I, Section 9 of the Utah Constitution. The court denied Garcia's motion, holding that "[r]ather than shocking the moral sense as to what is right and proper under the circumstances, [Garcia's] situation shows the appropriateness of the LWOP sentencing enhancement," and sentenced him to LWOP.

Outcome: Affirmed
Plaintiff's Experts:
Defendant's Experts:
Comments: