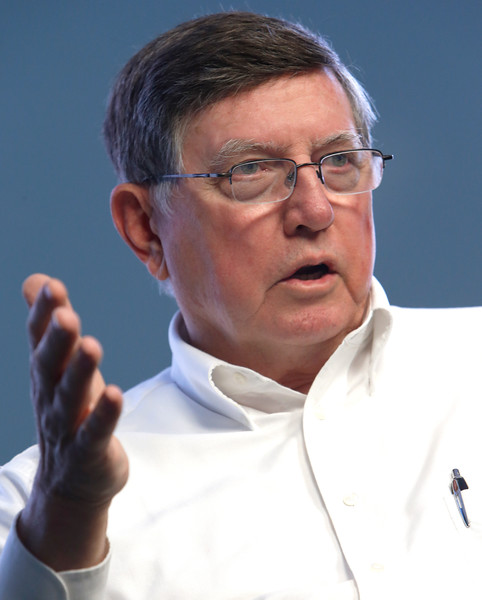 Defendant's Attorney: Alan L. Rupe and Karly Dorann Weigel
Description: Kansas City, Kansas civil rights lawyers represented Plaintiff, who sued Defendant on an employment discrimination theory.


Plaintiff Amalia Mendez brings this suit against her former employer, defendant Securitas Security Services, USA, Inc. She asserts claims for sexual and racial harassment and discrimination under Title VII of the Civil Rights Act of 1964 and the Missouri Human Rights Act. See generally Doc. 1 (Compl.). In response, defendant has filed a Motion to Stay Plaintiff's Claims and Compel Arbitration (Doc. 44), arguing that plaintiff agreed to arbitrate all employment-related disputes. But the current record contains no evidence that the parties ever agreed to arbitrate their employment-related disputes. Instead, the current record only contains a form that plaintiff signed, merely acknowledging that she read and understood defendant's employee handbook. This acknowledgement isn't a binding agreement to arbitrate all employment-related disputes.

* * *


In July 2011, plaintiff began her employment with defendant. Doc. 1 at 3 (Compl. ¶ 19). More than eight years later, in October 2019, she signed an "Administrative Staff Handbook Acknowledgment" form. Doc. 45-2. In that document, plaintiff acknowledged that she received the September 2019 version of defendant's Administrative Staff Handbook. Id. The Handbook Acknowledgement reads in full:

I have received my copy of the 9/19 Administrative Staff Handbook, which outlines the general personnel policies of Securitas governing my employment. I understand that I am required to read and familiarize myself with the information contained in the Handbook. I understand that I am expected to comply with these policies.

Further, I understand and agree that nothing in the Handbook creates or is intended to create a promise or representation of continued employment and that employment at Securitas is employment at will. Employment may be terminated at the will of either the Company or myself, with or without cause. The Company may modify, supplement, terminate or revise any of the provisions of this Handbook, other than the at-will requirement at any time.

Id.

Below this text, there are lines for the employee's signature, printed name, and the date. Id. Plaintiff signed and dated the Handbook Acknowledgement, October 2, 2019. Id. There's no line for Securitas management or a representative to sign the Handbook Acknowledgement. Id.

Defendant's 72-page Administrative Staff Handbook discusses its "Mandatory Arbitration Program" in three paragraphs spread across two pages. See Doc. 45-1 at 34-35 (Handbook at 30-31). Those three paragraphs generally discuss defendant's "mandatory arbitration program for resolving employment-related disputes" and states that all "non-union employees are subject to the Company's Arbitration Program." Id. at 34 (Handbook at 30). The Handbook goes on to explain that the "terms and conditions of the Arbitration Program are contained in the Company's Dispute Resolution Agreement, which is provided to all employees." Id. at 35 (Handbook at 31). The Handbook, in something of a paradox, then directs employees to "contact [their] branch office if [they] need a copy of the Agreement." Id.

The record contains a digital copy of a seven-page Dispute Resolution Agreement. See Doc. 45-3. The document reads "Dispute Resolution Agreement" at the top and contains the following introductory paragraph:

This Dispute Resolution Agreement (the "Agreement") is an arbitration agreement governed by the Federal Arbitration Act. Under the terms set forth below, both you (sometimes to referred to as "Employee") and the Company mutually agree and thus are required to resolve covered claims either may have against the other by Arbitration instead of in a court of law. Acceptance of this Agreement is a condition of employment with Securitas Security Services USA, Inc.

Doc. 45-3 at 1. Neither plaintiff nor defendant signed the Dispute Resolution Agreement. See generally id. Indeed, the document contains no signature line for anyone to sign. See generally id.

In support of its motion, defendant attaches a Declaration from Ms. April Wilson, one of its Area Human Resources Managers. See Doc. 45-4. In it, Ms. Wilson testified that the exhibits discussed above "are true and correct copies of the Securitas Administrative Staff Handbook and Dispute Resolution Agreement Acknowledgement signed by Plaintiff Amalia Mendez." Id. at 2 (Wilson Decl. ¶ 6). She also testified in her Declaration that "the signatory to the Dispute Resolution Agreement Acknowledgement attests that the employee read and understood the terms contained in the Securitas Dispute Resolution Agreement." Id. (Wilson Decl. ¶ 7). According to Ms. Wilson, "[o]n October 2, 2019, Plaintiff Amelia Mendez signed and acknowledged the Dispute Resolution Agreement." Id.

Contrary to Ms. Wilson's Declaration, there's no "Dispute Resolution Agreement Acknowledgement" anywhere in the record presented to the court. And, plaintiff testified in her Affidavit that "Securitas never provided [her] with a copy of a Dispute Resolution Agreement or afforded [her] the opportunity to review such Agreement." Doc. 59-4 at 1 (Mendez Aff. ¶ 10). The only document in the record that plaintiff has signed is the Handbook Acknowledgement, dated October 2, 2019. See Doc. 45-2.[2] The Handbook Acknowledgement never mentions the Dispute Resolution Agreement. See id.

Outcome:
Because defendant hasn't established the existence of a valid and enforceable arbitration agreement between the parties, the court denies defendant's Motion to Stay Plaintiff's Claims and Compel Arbitration (Doc. 44). The court also denies as moot plaintiff's Motion for Hearing (Doc. 70) on defendant's motion.

IT IS THEREFORE ORDERED BY THE COURT THAT defendant's Motion to Stay Plaintiff's Claims and Compel Arbitration (Doc. 44) is denied.

IT IS FURTHER ORDERED BY THE COURT THAT plaintiff's Motion for Hearing (Doc. 70) is denied as moot.

IT IS SO ORDERED.
Mendez v. Securitas Sec. Servs. (D. Kan. 2022)
Plaintiff's Experts:
Defendant's Experts:
Comments: