Please E-mail suggested additions, comments and/or corrections to Kent@MoreLaw.Com.
Help support the publication of case reports on MoreLaw
Date: 05-20-2019
Case Style:
United States of America v. Anthony Lazzarino and Peter Wong
Case Number: 2:16-cr-00237-JAM
Judge: John A. Mendez
Court: United States District Court for the Eastern District of California (Sacramento County)
Plaintiff's Attorney: Matthew M. Yelovich and Lee S. Bickley
Defendant's Attorney: Johnny L. Griffin, III for Anthony Lazzarino


Thomas A. Johnson and Kristy Horton for Peter Wong
Description: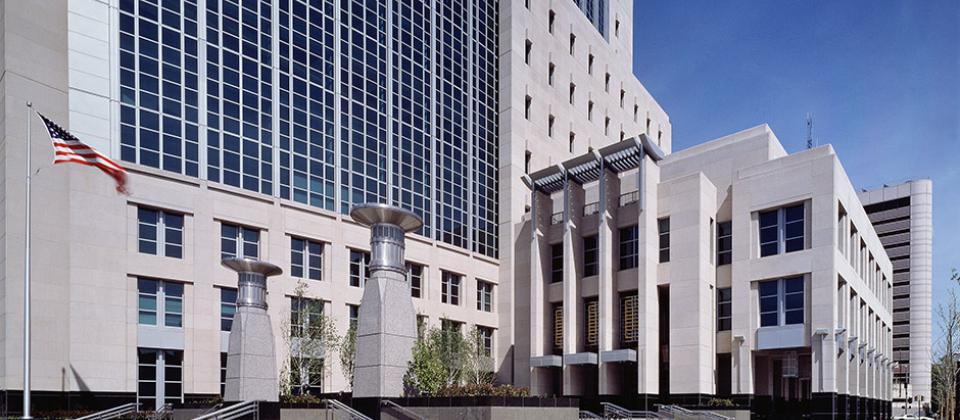 Sacramento, CA - Former VA Podiatry Chief and Sacramento CEO Convicted for Health Care Fraud Scheme
Defendant Overbilled the Veterans Administration for Prescription Shoes and Lied to Win National Contract
A federal jury found Anthony Lazzarino, 68, former Chief of Podiatry for the Veterans Affairs' (VA) Northern California Health Care System, and Peter Wong, 61, founder and CEO of Sunrise Shoes and Pedorthic Service Corporation, guilty of health care fraud and conspiracy to commit wire fraud.
According to evidence presented at trial, between March 2008 and February 2015, Lazzarino and Wong engaged in a scheme to defraud the VA by billing for custom work and services that were prescribed but not supplied in shoes delivered to veterans. In addition, Lazzarino, Wong, and Jai Aing Chen, who separately pleaded guilty on December 6, 2016, agreed to make materially false statements to the VA regarding where the shoes were manufactured, in the course of applying for a national contract worth over $11 million per year.
This case is the product of an investigation by the Department of Veterans Affairs Office of Inspector General, Department of Veterans Affairs Police Service, Homeland Security Investigations, and Federal Bureau of Investigation. Assistant U.S. Attorneys Matthew M. Yelovich and Lee S. Bickley are prosecuting the case.
Lazzarino and Wong are scheduled to be sentenced by U.S. District Judge John A. Mendez on August 27. They face a maximum statutory penalty of 10 years in prison and a $250,000 fine for each health care fraud count, and five years in prison and a $250,000 fine for the wire fraud conspiracy count. The actual sentence, however, will be determined at the discretion of the court after consideration of any applicable statutory factors and the Federal Sentencing Guidelines, which take into account a number of variables.

Charges:


HEALTH CARE FRAUD
(5-9)
CONSPIRACY TO PAY AND RECEIVE KICKBACKS
(10)
CONS
Outcome: 05/17/2019 135 MINUTES (Text Only) for proceedings before District Judge John A. Mendez: JURY TRIAL as to Anthony Lazzarino, Peter Wong held on 5/17/2019. Jury returned verdicts of guilty as to all charged counts except a not guilty verdict finding on Ct. 10 as to each defendant. PSR ordered. Sentencing set for 8/27/2019 at 09:15 AM in Courtroom 6 (JAM) before District Judge John A. Mendez. Government Counsel: M. Yelovich; L. Bickley present. Defense Counsel: J. Griffin; T. A. Johnson present. Court Reporter K. O'Halloran. (Vine, H) (Entered: 05/17/2019)
05/17/2019 136 SCHEDULE of DISCLOSURE for PSR as to Anthony Lazzarino. (Vine, H) (Entered: 05/17/2019)
Plaintiff's Experts:
Defendant's Experts:
Comments: