Please E-mail suggested additions, comments and/or corrections to Kent@MoreLaw.Com.
Help support the publication of case reports on MoreLaw
Date: 04-28-2022
Case Style:
MARY LSU HALL v. ARNOLD A. HALL
Case Number: 86-560
Judge: Mike McGrath
Court:
IN THE SUPREME COURT OF THE STATE OF MONTANA


Plaintiff's Attorney:
Richard Voiinkaty
Defendant's Attorney: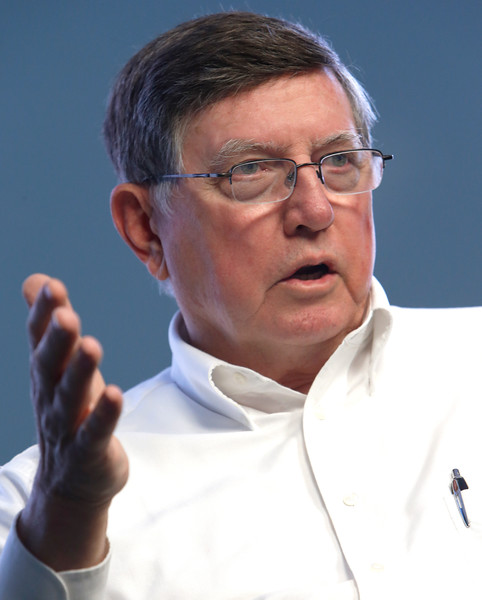 Description:
Helena, MT – Divorce lawyer represented Respondent with e arguing that the Court abused its discretion.
The most appropriate statement of facts is that prepared
by Judge Thomas. Certain facts bear emphasis, however:
1. That Arnold Hall has been the sole provider and
custodian of the children since Appellant Mary Lou Hall
abandoned the family in March of 1984. (See Finding 5
and Transcript page 655) No award of child support was made
to Arnold Hall. (See Finding 22).
2. That Arnold has been the sole party attempting to
maintain the assets of the family since Mary Lou Hall abandoned the family in March of 1984. (See Finding 15, and
Transcript page 667, 690).
3. That the income and expenses of Arnold Hall are
barely sufficient to maintain he and the minor child,
Camille. !See Finding il and Transcript pages 675-6833.
4. That the amount 05 debt compared to assets awarded
to Arnold leaves Arnold in a negative net worth position.
(See Finding 17(a) and Transcript page 306, 677). If the
Court were tc require a sale of the premises, Appellant
would be =ore adversely affected through possible deficiency
judgment. (See Finding 17(b).
IV.
ARGUMENT
A. THE DISTRICT COURT DID NOT ERR IN ITS APPORTIONMENT
AND DISTRIBUTION OF THE MARITAL ESTATE.
B. THE DISTRICT COURT DID NOT ERR IN FAILING TO AWARD
APPELLANT ANY MAINTENANCE OR ATTORNEY'S FEES AND COSTS
INCURRED BEREIN.
The Appellant in essence argues that the Court abused
its discretion as follows:
1. As to property distribution.
2. As to failure to award maintenance to Appellant.
3. As to failure to award attorneys fees to Appellant.
As is apparent from a review of the Findings of Fact and
Conclusions of Law, Judge Thomas very thoroughly and
conscientiously considered all of the evidence and the submissions of counsel, His Findings are a combination of
those submitted by counsel and his own independent drafting.
Judge Thomas-indings also incorporated the requirements of
the statutes of Montana in respect to distribution of pro-
perty, maintenance and attorney fees. Sections 40-4-202,
40-4-203 and 40-4-110, M.C.A.
In light of that effort, Appellant's arguments are
without morit. The Supreme Court has frequently and consistently outlined the szandard of review in cases such as
this. One of the most succinct statements by the Supreme
Court is in the recent case of Hundoft v. Hundoft, 44 St.
Rptr. 204 (Feb. 1987):
At the outset, we yet again repeat that this Court's
function on appeal is extremely limited. Section
40-4-202, M.C.A., is of necessity a flexible statute
which vests a good deal of discretion in the district
court. Given the infinite varieties of factual
situations presented by parties to dissolution proceedings, trial judges must enjoy the latitude to
address each case individually, with an eye to its unique circumstances. Wallace v. Wallace, (Mont. 1983),
661 P.2d 455, 458, 40 St.Rep. 430,434.
Upon appeal, this Court's functions are as limited as a
district court's powers are broad. Sitting as a court
of error, we will reverse a lower court's pronouncement
only upon a clear abuse of discretion. Under the test
we have developed for review of marital estate property
distributions, appellant is required to show that the
district court acted arbitrarily, without employment of
conscientious judgment or exceeded the bounds of reason
resulting in substantial injustice. In re the Sarriage
of Perry (Mont. 1985), 704 P.2d 41, 43, 42 St. Rep.
1101, 1104; In re the Marriage of Rolfe (Mont. 19851,
699 P.2d 79, 83, 42 St. Rep. 623, 626; In re the
Marriage of Vert (Mont. 19841, 680 P.2d 587, 588, 41 St.
R~D. & 895. 896. Auulvi.nc LA * & this standard. we cannot sav -
thar the District Court abused its discretion.
See also In re the Marriaqe of Roqers, 44 St, Rp~r, 650
(April 1987).
Appellant argues that the Court abused its discretion by
awarding Arnold the farm property as income producing property. However, Appellant ignores the fact that Arnold also
received the debt which exceeds the value of the property.
(41r. Wclfe, Fsderal Land Bank, Transcript page 306; Mr. Bail
Transcript page 667). A~pellact coulc? not and did not
demonstrate any ability to repay the debt. The only means
by which a possible deficiency could be avoided would be to
permit Arnold the opportunity to refinance. The Supreme
Court has recognized the plight of the farmer in todays economy. In Re the Marriaqe of Tonne, 44 St. Rptr. 411 (Mar.
1987).
In the Hall case, there is no equity the wife is being
denied by the courts order. By providing Arnold an opportunity to preserve the ranch, the lower Court has bent over
backwards to attempt to reduce the exposure to debt
Appellant otherwise would have, It is hard to comprehend
complaint about a provision that is to Appellant's benefit,
Appellant next argues that maintenance should have been
awarded, claiming the Court did not consider Appellant's
ability to acquire assets in the future, nor other factors
related to a maintenance determination. To the contrary,
the Court very thoroughly examined the evidence as to maintenance and made findings !6, 7, 8, 10, 12, 13, 18, 20, 22)
dealing directly with that question. The Supreme Court has
spoken with regards to maintenance in the case of In Re the
Marriage of Manus, 44 St. Rptr. 398 (Nar. 1987):
As we held in In Re Marriaqe of Koroela (Mont. 19851,
710 P,2d 1359. 1360, 42 St. Reo. 1912. 1914, the suouse
seeking maintbnance'must show both la& of sufficiknt
property and also incapability of self support.
In this case, Appellant can work as an LPN at a minimum and
probably as a Registered Nurse with a much higher income,
enabling her to support herself. The Supreme Court has also
referenced its displeasure with attempting to overburden the
husband when his financial condition does not permit him to
reasonably exist. In Re the Marriage of Johnson, 33 St.
Rptr. 353 (Feb. 1987).
Finally, the lower Court did not award child support to
Arnold, finding that the Appellant could utilize what she
otherwise would or should pay in child support to
"establish stability in her future." (Finding 22). In an
indirect fashion, the lower Court provided her inaintenance by not requiring her to pay child support. Arnold
is supporting the child, has limited income and significant
expenses, and Appellant wishes to squeeze Arnold even more.
To have awarded maintenance under these circumstances would
have been the abuse of discretion.
Finally as to attorneys fees, Appellant argues that
Arnold should pay those as well, The Court will note that
the attorney fees in this case were substantially
occasioned by Appellant's hate and totally unreasonable and
unrealistic attitude in this proceeding, as is even evidenced by this appeal. The Supreme Court has most recently
spoken on the attorney fee issue. The lower Court specifically Zound that neither party was able to pay attorney fees
any more than the other and thus the nonaward of attorney
fees is appropriate. (Finding 23). The Supreme Court most
recently has addressed that specific issue in the case of
In Re the Marriaqe of Voekel, 44 St. Rptr. 538 (Mar. 1987):
The second issue is whether the District Court abused its
discretion by failing to award the wife reasonable
attorney fees. Section 40-4-110, M.C.A., states that
the court may, after considering the financial resources
of both parties, order a party to pay the costs and
attorney fees of the opposing party. In re Marriage of
Rolfe (Mont. 1985)' 699 P.2d 79, 84-85, 42 St. Rep. 623,
629, discusses this issue:
"This Court has held that in a divorce case a district
court must indicate its reasons for refusing to grant
attorneys fees. Hammeren v. Hammeren (Mont. 1982), 663
P.2d 1152, 1154, 39 St. Rep. 2222, 2223. In this case
the District Court at finding No. 37 states, 'after considering the financial resources of both parties, the
Court finds that both parties have the ability to pay
their own attorney's fees and should do so,' This is a
clear indication of the court's reasoning, therefore the
denial of attorneys fees is upheld."
See also In Re the Marriaqe of Manus.
Outcome: In conclusion, the lower Court properly considered all
factors as to distribution, maintenance and award of attorney fees. On the basis of the standards adopted by the VI . Supreme Courc and the facts f this case, che decision of fl the lower Court should be upheld.
Plaintiff's Experts:
Defendant's Experts:
Comments: