Recent Verdicts and Judgments
Marty Wayne Rhodes v. The State of Wyoming
[¶1] Appellant, Marty Wayne Rhodes, challenges his convictions for child abuse and
third-degree sexual abuse of a minor under Wyo. Stat. Ann. § 6-2-503(b)(i) and § 6-2-
316(a)(iv) (LexisNexis 2011). He contends he was denied his rights to a speedy trial and
to effective assistance of counsel. He also contends the evidence was insufficient to
support his conviction for third-degr ... More

$0 (04-27-2015 - WY)


State of Oklahoma v. Damien Keith Bonner, Sr.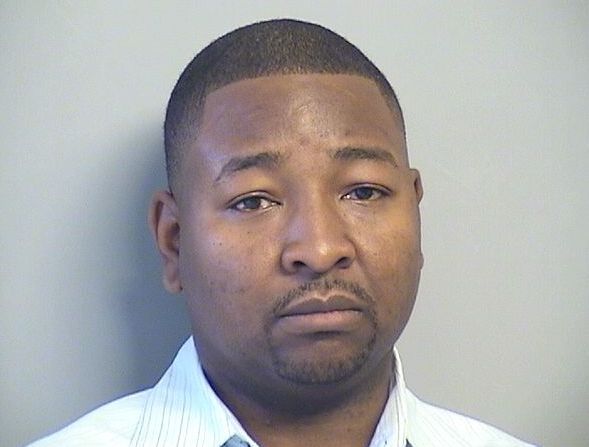 Tulsa, OK - The State of Oklahoma charged Damien Keith Bonner, Sr. with nine counts of lewd molestation in violation of 21 O.S. 1123. The State claimed that Defendant with having sex with or groping three underag ... More

$0 (04-27-2015 - OK)


United States of America v. David Larry Rasmussen
Minneapolis, MN - DAVID LARRY RASMUSSEN, 42, to 204 months in federal prison for production of child pornography. RASMUSSEN was indicted on May 21, 2013, and pleaded guilty on March 11, 2013, to three counts of Production of Child Pornography. The defendant was sentenced today before Judge David S. Doty in U.S. District Court in Minneapolis, Minn.

According to the defendant's guilty pl ... More

$0 (04-24-2015 - MN)


United States of America v. Mark Allen Daves
COEUR D'ALENE - Mark Allen Daves, 51, of Tensed, Idaho, was sentenced today in United States Magistrate Court for assault, U.S. Attorney Wendy J. Olson announced. Daves was placed on two years of supervised probation. During his probation term, Daves will report to jail for four consecutive weekends, he is not allowed to possess any firearms, and he is prohibited from drinking alcohol or going t ... More

$0 (04-24-2015 - ID)


United States of America v. Rodolfo Antonio Ortega
BOISE – Rodolfo Antonio Ortega, 29, of Boise, Idaho, pleaded guilty to one count of possessing methamphetamine for distribution, and one count of felon in possession of a firearm, U.S. Attorney Wendy J. Olson announced.

According to court proceedings, Ortega was arrested in a Boise hotel parking lot on October 21, 2014. When the officers searched his car they found a loaded .357 Colt r ... More

$0 (04-24-2015 - ID)


United States of America v. Francisco Barahona a/k/a Poncho
These appeals arise from the prosecution of members of a conspiracy to distribute significant quantities of cocaine and heroin in Maryland and other states from 2010 to January 2012. At the center of the government's case was cooperating coconspirator Saul Calderon Mata, who obtained drugs from sources in Virginia, Georgia, Texas, and elsewhere, and then transported and distributed the drugs wit ... More

$0 (04-24-2015 - MD)


In re Keith C., a Person Coming Under the Juvenile Court Law
The issue presented in this case is whether a juvenile court, having ordered 15-year-old ward Keith C. to pay victim restitution, had authority to enter an abstract of judgment restating the restitution order upon termination of Keith's wardship, more than two years after he turned 21. We hold that it was authorized to do so, and thus affirm.
I. BACKGROUND
In February 2006, the Alameda C ... More

$0 (04-24-2015 - CA)


Thomas W. Sefton, Jr. v. Harley K. Sefton
Plaintiff Thomas W. Sefton, Jr. (Thomas Jr.) appeals a judgment awarding him $565,350, plus interest, from the estate of his grandfather, Joseph W. Sefton, Jr. (Grandfather). The probate court, interpreting our prior opinion in this matter (Sefton v. Sefton (2012) 206 Cal.App.4th 875 (Sefton I)), determined this sum to be the " 'substantial' share" of Grandfather's estate to which Thomas Jr. was e ... More

$0 (04-24-2015 - CA)


The People ex rel. California Department of Transporation v. Hansen's Truck Stop, Inc., et al.
In eminent domain actions, the law directs the parties to exchange formal settlement proposals prior to trial. (Code of Civ. Proc., § 1250.410, subd. (a).)1 If, after trial, the property owner's statutory demand for compensation is found to be reasonable and the condemning agency's statutory offer unreasonable, then the property owner is entitled to recover litigation expenses. (§ 1250.410, ... More

$0 (04-24-2015 - CA)


William Craig Russell v. Aurora Loan Services, L.L.C., et al.
William Russell appeals a final judgment of foreclosure entered in favor of
Nationstar Mortgage, LLC (Nationstar), following a bench trial. We reverse because
Nationstar failed to establish that the original plaintiff, Aurora Loan Services, LLC
(Aurora), had standing to foreclose at the time Aurora filed the foreclosure complaint.
On February 25, 2011, Aurora filed a single-count, ... More

$0 (04-24-2015 - FL)


Danielle Brandon-Thomas v. Krista Brandon-Thomas and State of Florida
Danielle Brandon-Thomas and Krista Brandon-Thomas1 are a same-sex
couple who were legally married in Massachusetts in October 2012. They subsequently
moved to Florida. Once here, the marriage soured, and Danielle filed a petition for
dissolution of marriage in October 2013.2 Krista opposed the petition, arguing that
because Florida did not recognize same-sex marriage, the court had ... More

$0 (04-24-2015 - FL)


4927 Voorhees Road, L.L.C., et al. v. Steven M. Mallard
4927 Voorhees Road, LLC; Florida Holdings, III, LLC; Harborside
Healthcare Corporation; Sunbridge Healthcare Corporation n/k/a Sunbridge Healthcare,
LLC; Sun Healthcare Group, Inc.; Anita C. Faulman; Kimberly Ann Vermilyea; Donna
W. Morris; and Antoinette R. Clausi (collectively, the nursing home) challenge the order
denying their motions to compel arbitration. Because the trial co ... More

$0 (04-24-2015 - FL)


Florida Insurance Guaranty Association, Inc. v. Oscar Lustre and Dalisay Lustre
Florida Insurance Guaranty Association, Inc. (FIGA), appeals a nonfinal order compelling appraisal concerning the repair of damages caused by a sinkhole to a residence owned by Oscar Lustre and Dalisay Lustre (the Lustres). Based on this
- 2 -
court's recent decision in Florida Insurance Guaranty Ass'n v. de la Fuente, 40 Fla. L. Weekly D123 (Fla. 2d DCA Jan. 7, 2015), we conclude that the ... More

$0 (04-24-2015 - FL)


United States of America v. Randy Thomas
Randy Thomas, 45, of Miami Gardens, was sentenced yesterday to life in prison after having been convicted at trial of being a convicted felon who shot and injured a local police officer.

Wifredo A. Ferrer, United States Attorney for the Southern District of Florida, Hugo Barrera, Special Agent in Charge, Bureau of Alcohol, Tobacco, Firearms and Explosives (ATF), Miami Filed Office, and An ... More

$0 (04-24-2015 - FL)


State of Kentucky v. Shayna Hubers
Newport, KY - The State of Kentucky charged Shayna Hubers, age 21, with the first-degree murder, second-degree murder, manslaughter and reckless homicide of Ryan Poston, age 29, who she shot to death on October 12, 2012.

The State alleged that Hubers and Poston had an off and relationship for some time before his death but that he wanted to end the relationship.

Defendant claimed ... More

$0 (04-24-2015 - KY)


Gary Stokes v. TLCAS, LLC, et al.
¶1 TLCAS, LLC, together with Gary Gee, Marva Gee, and Nancy Gee (collectively, TLCAS) appeals from the trial court's ruling that TLCAS engaged in deceptive and unconscionable practices under the Utah Consumer Sales Practices Act (the UCSPA) and is liable to Auto-Owners Insurance Company (Auto-Owners) for costs related to a dealer's bond and reasonable attorney fees under the terms of an indem ... More

$0 (04-23-2015 - UT)


State of Utah v. Stephen Dale Bingham
¶1 After a bench trial, Stephen Dale Bingham was convicted of stalking, a class A misdemeanor. The trial court sentenced Bingham to nine months in jail and imposed a fine of $1,000. Bingham appeals his conviction. We affirm.
State v. Bingham
20130782-CA 2 2015 UT App 103
BACKGROUND1
¶2 The trial court relied on three separate incidents to find Bingham guilty of stalking. The firs ... More

$0 (04-23-2015 - UT)


In the Interest of J.L.T. III, A Child
Appellant J.T. appeals the trial court's order terminating his parental rights with respect to his child, J.L.T. III.1 We affirm.
1 We will refer to the father as J.T. and the child as J.L.T. III, in accordance with rule of appellate procedure 9.8. See TEX. R. APP. P. 9.8(b) (providing that in a parental-rights termination case, "the court must, in its opinion, use an alias to refer to a min ... More

$0 (04-23-2015 - TX)


Gina A. Poledna v. Idaho Department of Labor and Thorne Research, Inc.
This is an appeal from the Industrial Commission from an order denying appellant unemployment benefits after she quit her job because it was aggravating her bilateral carpal tunnel syndrome. We affirm the order of the Commission that the appellant had failed to prove that she quit her employment for good cause.
I.
Factual Background.
Gina Poledna (Claimant) was employed by Thorne Resea ... More

$0 (04-23-2015 - ID)


In the Matter of the Termination of the Parental Rights of: John Doe
This is an appeal out of Nez Perce County from a judgment terminating John Doe's parental rights in his two minor children. Because the judgment was based solely upon the jury verdict finding John Doe guilty of murdering the children's mother and his judgment of conviction, both of which were vacated on his appeal in the criminal case, we vacate the judgment terminating his parental rights and ... More

$0 (04-23-2015 - ID)


Isaac Agam v. Eliyahu Gavra
Shortly before the collapse of the housing market and the onset of the Great Recession, appellants Eliyahu and Yifah Gavra, respondent Isaac Agam, and Eran Cohen formed a partnership to purchase and develop a parcel of land in Los Altos Hills. The partners planned to subdivide the property and build two or three houses for resale. They successfully purchased and subdivided the property into three ... More

$0 (04-23-2015 - CA)


The People v. Darren Derae Sasser
When a defendant with one prior ―strike‖ is convicted of a subsequent felony, the second-strike provision of the Three Strikes law requires that he be sentenced to ―twice the term otherwise provided as punishment for the current felony conviction.‖ (Pen. Code, § 667, subd. (e)(1); all subsequent statutory references are to this code.) If the current offense is a serious felony, he is also ... More

$0 (04-23-2015 - CA)


Estate of Amine Britel, decased
Amine Britel died intestate in 2011. Appellant Jackie Stennett, the mother of A.S., a child born out of wedlock, petitioned to administer Amine's estate and for A.S. to be declared Amine's heir under Probate Code section 6453, subdivision (b)(2)
(section 6453(b)(2)).1 Under section 6453(b)(2), a nonmarital child may establish that he or she is the natural child of an intestate decedent by ... More

$0 (04-23-2015 - CA)


Asma Pouzbaris v. Prime Healthcare Services-Anaheim, L.L.P.
Plaintiff Asama Pouzbaris appeals from the summary judgment entered in favor of defendant Prime Healthcare Services-Anaheim LLP dba West Anaheim Medical Center. Plaintiff's complaint alleged that while she was a patient at defendant's hospital, she slipped and fell on a recently mopped floor that lacked any warning signs. Defendant obtained summary judgment on the ground plaintiff's action w ... More

$0 (04-23-2015 - CA)


United States of America v. Dennis De Jesus
Miami, FL - Dennis De Jesus, 46, of Fort Lauderdale, pled guilty to traveling to Colombia in order to engage in illicit sexual activity with two persons under the age of eighteen, enticing the minors to engage in sexual activity, and knowingly possessing a visual depiction of a minor engaged in sexually explicit conduct.

Wifredo A. Ferrer, U.S. Attorney for the Southern District of Florid ... More

$0 (04-23-2015 - FL)


United States of America v. Dr. Richard S. Krugman and Tamara B. Giordano
Miami, FL - A Palm Beach County couple was sentenced by Senior U.S. District Judge Kenneth L. Ryskamp in West Palm Beach for their participation in a bankruptcy fraud scheme.

Husband and wife Dr. Richard S. Krugman, 61, and Tamara B. Giordano, 54, each previously pled guilty to one count of bankruptcy fraud, in violation of Title 18, United States Code, Section 152. Krugman and Giordano ... More

$0 (04-23-2015 - FL)


United States of America v. Patrick Exilhome
A Miami-Dade County resident pled guilty for his participation in an identity theft tax fraud scheme.

Wifredo A. Ferrer, U.S. Attorney for the Southern District of Florida, Kelly R. Jackson, Special Agent in Charge, Internal Revenue Service, Criminal Investigation (IRS-CI), and Steve Steinberg, Chief, Aventura Police Department, made the announcement.

Patrick Exilhome, 23, of Mia ... More

$0 (04-23-2015 - FL)


State of Florida v. Benjamin McNamee, Darryl Cearnel and Aaron Golson
Miami, FL - The State of Florida charged Benjamin McNamee, Darryl Cearnel and Aaron Golson with manslaughter in conjunction with the hazing death of Florida A & M drum major Robert Champion in 2011. ... More

$0 (04-23-2015 - FL)


Hoven Garoyan v. ZipRealty, Inc. d/b/a Paradise Showgirls
Los Angeles, CA - Hoven Garoyan, individually and on behalf of 249 others, sued Paradise Showgirls on a class action conversion theory claiming that Defendant wrongfully charged her and other exotic dancers rental fees of $14 for performing lap danced and $100 entertaining customers in VIP room.

... More

$6,500,000 (04-23-2015 - CA)


State of Oklahoma v. Hilliard A. Fulgham II a/k/a Hilly and Jacqueline Octavia Smith a/k/a Jackie Smith
Tulsa, OK - The State of Oklahoma charged Hilliard A. Fulgham II a/k/a Hilly and Jacqueline Octavia Smith a/k/a Jackie Smith with:

Count # 1. Count as Filed: HM11, MURDER - FIRST DEGREE, in violation of 21 O.S. 701.7
Date of Offense: 01/01/2006
Party Name Disposition Information
FULGHAM, HILLIARD A II Disposed: CONVICTION, 04/23/2015. Jury Trial
Count as Disposed: MUR ... More

$0 (04-23-2015 - OK)


United States of America v. David Petraeus

Charlotte, NC - David Petraeus appeared before U.S. Magistrate Judge David Keesler of the Western District of North Carolina and admitted to the unauthorized removal and retention of classified information and lying to the FBI and CIA about his p ... More $0 (04-23-2015 - NC)


United States of America v. Jonathan Gordon Marsh and Jason Daniel Smith
ALBUQUERQUE – Two Arizona men and a Mexican national illegally in the United States were sentenced today in federal court in Las Cruces, N.M., for violating the federal narcotics and firearms laws.

Jonathan Gordon Marsh, 28, of Gilbert, Ariz., and Jason Daniel Smith, 27, of Apache Junction, Ariz., were sentenced based on their guilty pleas to marijuana trafficking and firearms charges. ... More

$0 (04-23-2015 - NM)


United States of America v. Andre Lewis
ALBUQUERQUE – Andre Lewis, 34, of Santa Fe, N.M., was sentenced this morning in federal court to 30 months in prison followed by three years of supervised release for his conviction on federal tax offenses. Lewis also was ordered to pay $118,470.76, less any money already repaid by other tax payers, in restitution to the IRS. The sentence was announced by U.S. Attorney Damon P. Martinez and Da ... More

$0 (04-23-2015 - NM)


United States of America v. Nicholas Richard Blume
ALBUQUERQUE, NM – Nicholas Richard Blume, 37, of Albuquerque, N.M., was sentenced in federal court to 103 months in federal prison followed by three years of supervised release for being a felon in possession of a firearm and ammunition.

Blume was prosecuted as part of a federal anti-violence initiative that targets "the worst of the worst" offenders for federal prosecution. Under ... More

$0 (04-23-2015 - NM)


Richard Fairchild v. Anito Trammell
An Oklahoma jury found Defendant Richard Fairchild guilty of child-abuse
murder in the first degree and recommended the death penalty, which the trial court
imposed. The Oklahoma Court of Criminal Appeals (OCCA) denied relief on all claims
presented on direct appeal and in Defendant's original application for postconviction
review. After the United States District Court for the W ... More

$0 (04-23-2015 - OK)


United States of America v. Jerry D. Kerley and Jeffrey Whaley
Defendants-Appellants Jerry D. Kerley and Jeffrey Whaley were
convicted following a jury trial in the Eastern District of Tennessee of conspiracy to commit wire
fraud affecting a financial institution and bank fraud, wire fraud affecting a financial institution,
bank fraud, making a false statement to a financial institution, and money laundering, all arising
out of a mortgage frau ... More

$0 (04-23-2015 - TN)


United States of America v. Marcus Johnson a/k/a Jay Johnson
CURIAM:
Marcus Johnson appeals the district court's judgment
revoking his term of supervised release and sentencing him to 18
months' imprisonment, less 1 day, and 30 months' supervised
release. Counsel has filed a brief pursuant to Anders v.
California, 386 U.S. 738 (1967), stating that there are no
meritorious issues for appeal, but questioning whether the
evide ... More

$0 (04-23-2015 - WV)


Milo Shamas v. Margaret A. Focarino
The Lanham Act, 15 U.S.C. §§ 1051-1141n, provides that a dissatisfied trademark applicant may seek review of an adverse ruling on his trademark application either by appealing the ruling to the Court of Appeals for the Federal Circuit, id. § 1071(a)(1), or by commencing a de novo action in a federal district court, id. § 1071(b)(1). If he elects to proceed in a district court and no adverse pa ... More

$0 (04-23-2015 - VA)


Lisa Karl v. Brazos River Authority
Lisa Karl brought a premises liability action against the Brazos River
Authority (Authority). The Authority is a conservation and reclamation district
created by statute that is a "river authority, a governmental agency, a municipality,
and a body politic and corporate." TEX. SPEC. DIST. CODE ANN. § 8502.001(a)
(West Pamph. 2014). The Authority filed a plea to the jurisdiction ... More

$0 (04-23-2015 - TX)


Neil Donner And Kiyomi Donner v. James M. Blue
Homeowners Neil and Kiyomi Donner appeal an order for summary
judgment dismissing their breach of easement, negligence, nuisance, and trespass
claims against neighboring homeowners for damages to their residence resulting from a
clogged private sewer line shared by the parties. They argue the trial court erred when
71441-4-1/2
it dismissed their claims because respondent James ... More

$0 (04-23-2015 - )