FDCPA Law
Donna Dinaples v. MRS BPO, LLC




Five years ago, in Douglass v. Convergent Outsourcing, 765 F.3d 299 (3d Cir. 2014), we held that a debt collector violated the Fair Debt Collection Practices Act ("FDCPA"), 15 U.S.C. §§ 1692–16... More... $0 (08-13-2019 - PA)


Lisa Arlene Timlick v. National Enterprise Systems, Inc.

MoreLaw Virtual Receptionists
Save Money and Communicate Better




In this appeal from the dismissal of a putative consumer class action, we are
presented with two main questions. Fir... More... $0 (05-27-2019 - CA)


Alexander A. Benzemann v. Houslanger & Associates, P.L.L.C., Todd E. Houslanger, New Century Financial Services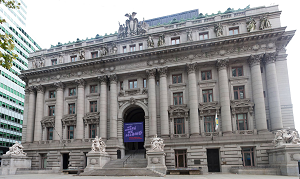 In a final attempt to salvage his Fair Debt Collection Practices
Act ("FDCPA") claim against Defendants‐Appellees Houslanger &
3
Associates, PLLC and Todd E. Houslanger (jointly, "Houslanger"),
Plaintiff‐Appellant Alexander A. Benzemann ("... More... $0 (05-13-2019 - NY)


Mehdi Abdollahzadeh v. Mandarich Law Group, L.L.P.





Mehdi Abdollahzadeh opened a credit-card account with MBNA America Bank in 1998 and used it to make various personal, family, and household purchases. Twelve years later he defaulted on his debt, making his last paymen... More... $0 (04-29-2019 - IL)


Dina Klein v. Credico, Inc.





Credico, Inc., which is licensed and does business in Minnesota as CreditCollections Bureau, sent Dina Klein a debt collection letter under the business name"Credit Collections Bureau" in March 2017. Klein filed a lawsuit, arguing that thecontent of the letter violated the Fair ... More... $0 (04-22-2019 - MN)


Johnnie Teresa Marchisio v. Carrington Mortgage Services, LLC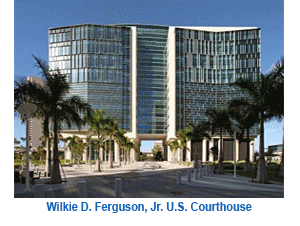 This is the second federal action filed by Plaintiffs Johnnie Teresa Marchisio and Adrian Marchisio against Defendant Carrington Mortgage Services, LLC. Defendant's repeated failures to accurately report the status of Plaintiffs' mortgage loans prompted both actions. Sp... More... $0 (03-30-2019 - FL)


Ahmed Kamal v. J. Crew Group, Inc.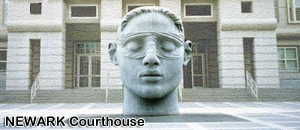 Enacted to combat credit card and identity theft, the Fair and Accurate Credit Transactions Act of 2003 (FACTA) prohibits anyone who accepts credit or debit cards as payment from printing more than the last five digits of a customer's credit card number on the receipt. 15 U.S.C. ... More... $0 (03-10-2019 - )


Mary Barbato v. Greystone Alliance, LLC




The Fair Debt Collection Practices Act ("FDCPA") protects consumers from abusive, deceptive, or otherwise unfair debt collection practices. 15 U.S.C. § 1692(a). It applies to "debt collectors," defined alternatively as those engaged "in any business the principal purpose of which ... More... $0 (02-24-2019 - PA)


Julia C. Meza v. Portfolio Recovery Associates, LLC



This state recognizes a subset of civil actions, known as
limited civil cases, in which the amount in controversy does not
exceed $25,000 and ... More... $0 (02-20-2019 - CA)


VERIZON WIRELESS PERSONAL COMMUNICATIONS, LP vs CHRISTOPHER BATEMAN



In 2011, Mr. Bateman obtained cell phone service from Verizon. Mr. Bateman agreed to the terms of Verizon's Customer Agreement. The... More... $0 (02-08-2019 - FL)


Sung Cho v. City of New York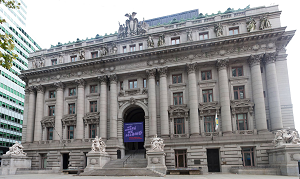 Plaintiffs-Appellants Sung Cho, Nagle Washrite LLC, David Diaz, and
Jameelah El-Shabazz appeal from the dismissal of their case in the United States
District Court for the Southern District of New York (Andrew L. Carter, Judge) for
lack of subject matter ... More... $0 (12-12-2018 - NY)


Troy K. Scheffler v. Gurstel Chargo, P.A. District of Minnesota Federal Courthouse - Minneapolis, Minnesota Morelaw Internet Marketing National Find A Lawyer Directory 888-354-4529
Troy Scheffler sued Gurstel Chargo, P.A. ("Gurstel"), claiming Gurstel
violated the Fair Debt Collection Practices Act ("FDCPA"). The district court1
granted Gurstel's motion for summary judgment. We affirm.
I. Background
Scheffler is a former debt collector who has litigated a number of FDCPA
claims against other debt collectors. Gurstel is a law firm engaged in debt collectio... More...

$0 (08-28-2018 - MN)


Elaine Levins v. Healthcare Revenue Recovery Group, LLC District of New Jersey Federal Courthouses
In this appeal, we interpret three provisions of the Fair
Debt Collection Practices Act ("FDCPA"), 15 U.S.C. §§ 1692-
1692p. Elaine and William Levins allege that Healthcare
3
Revenue Recovery Group LLC ("HRRG") violated
§§ 1692e(14), 1692d(6), and 1692e(10) by leaving telephone
voice messages that did not use its true name, did not
meaningfully disclose its identity, a... More...

$0 (08-23-2018 - NJ)


Thomas E. St. Pierre v. Retrieval Masters Creditors Bureau, Inc. District of New Jersey Federal Courthouses
In this appeal following the District Court's dismissal of Appellant Thomas E. St. Pierre's class action complaint, we consider a matter of first impression among the Courts of Appeals: whether unpaid highway tolls constitute the type of "debt" that could support a consumer claim under the Fair Debt Collection Practices Act. Because we conclude they do not, we will affirm.
I. Background1
A... More...

$0 (08-13-2018 - NJ)


James Tepper, Allison Tepper v. Amos Financial, LLC Eastern District of Pennsylvania Federal Courthouse - Philadelphia, Pennsylvania
Many would gladly pay Tuesday for a hamburger
today. Of course, not all of those who fall into debt make
payments timely, and debt collection has become a
professional trade. The Fair Debt Collection Practices Act
(the "FDCPA" or "Act"), 15 U.S.C. § 1692, et seq., regulates
their efforts. Under it, debt collectors are prohibited from
engaging in deceptive, abusive, or other... More...

$0 (08-13-2018 - Pa)


Wilbert Macy v. GC Services, Limited Parternship Western District of Kentucky Federal Courthouse - Louisville, Kentucky
Plaintiffs Wilbur Macy and Pamela J. Stowe
(Plaintiffs) brought this putative class action against GC Services Limited Partnership (GC), a
>
No. 17-5593 Macy, et al. v. GC Servs. Ltd. P'ship Page 2
debt collector, alleging violations of the Fair Debt Collection Practices Act (FDCPA), 15 U.S.C.
§ 1692 et seq. Plaintiffs alleged that GC, in attempting to collect debt owed by Plai... More...

$0 (08-06-2018 - KY)


Yvetter Vangorden v. Second Round, Limited Partnership Eastern District of New York Courthouse - Brooklyn, New York
Plaintiff consumer Yvette Vangorden sued defendant debt
collector Second Round, Limited Partnership ("Second Round"), for
violating the Fair Debt Collection Practices Act ("FDCPA"), 15 U.S.C.
§ 1692 et seq., by sending her a letter representing that she still owed
money on a debt that she had settled five years earlier, and requesting
17‐2186‐cv
Vangorden v. Sec... More...

$0 (08-02-2018 - NY)


Levi Huebner v. Midland Credit Management, et al. Eastern District of New York Courthouse - Brooklyn, New York
Plaintiff‐Appellant Levi Huebner ("Huebner") is an attorney who has
litigated several cases under the Fair Debt Collection Practices Act ("FDCPA"), 15
3
U.S.C. § 1692, et seq., which, among other things, prohibits debt collectors from
using "false, deceptive, or misleading representation[s] . . . in connection with the
collection of any debt," id. § 1692e. In October 2013... More...

$0 (07-22-2018 - NY)


David Coyne v. Midland Funding, LLC District of Minnesota Federal Courthouse - Minneapolis, Minnesota Morelaw Internet Marketing National Find A Lawyer Directory 888-354-4529
In 2016, Minnesota resident David Coyne received three collection letters
about a credit-card debt in his name. The law firm of Messerli & Kramer P.A. sent
him the first letter, asserting he owed an "account balance of $17,230.29 consist[ing]
of the principal balance of $13,205.30 and interest of $3,871.39 at the rate of 6.00%
plus incurred costs of $153.60." Another debt collector... More...

$0 (07-18-2018 - MN)


Martha A. McNair v. Maxwell & Morgan, P.C., et al. District of Arizona Federal Courthouse - Phoenix, Arizona
Plaintiff Martha McNair appeals the district court's grant of Defendant's summary judgment motion in her action under the Fair Debt Collection Practices Act ("FDCPA" or the "Act") and its denial of McNair's motion for partial summary judgment. McNair's complaint alleged that Defendants, including the law firm Maxwell & Morgan P.C., violated the FDCPA in their efforts to collect unpaid homeowner as... More...

$0 (06-27-2018 - AZ)


D.C. Randall, Jr. v. Ditech Financial, LLC
D.C. Randall, Jr., appeals from a judgment dismissing his operative second
amended complaint (complaint) against Ditech Financial, LLC (Ditech) after the trial
court sustained Ditech's demurrer to the complaint without leave to amend. Randall
2
contends the court erred in its ruling as to his causes of action for violation of the federal
Fair Debt Collection Practices Act (FDC... More...

$0 (05-28-2018 - CA)


Kevin C. Rotkiske v. Paul KLemm, Esq., d/b/a Nudleman, Klemm & Golub, P.C. Eastern District of Pennsylvania Federal Courthouse - Philadelphia, Pennsylvania
This appeal requires us to determine when the statute of limitations begins to run under the Fair Debt Collection Practices Act (FDCPA or Act), 91 Stat. 874, 15 U.S.C. § 1692 et seq. The Act states that "[a]n action to enforce any liability created by this subchapter may be brought in any appropriate United States district court . . . within one year from the date on which the violation occurs." 1... More...

$0 (05-23-2018 - PA)


Professional Collection Consultants v. Robert M. Lujan
Professional Collection Consultants (PCC) filed this action to collect credit card
debt that Lujan incurred. The parties agree that if Delaware's three-year statute of
limitations applies the action is time-barred, but that if California's four-year statute
applies the case is timely filed. The trial court applied the Delaware statute, granting
summary judgment on statute of limita... More...

$0 (05-23-2018 - CA)


Katherine Evans v. Portfolio Recovery Associates, LLC Morelaw Internet Marketing for Legal Professionals MoreLaw Can Make Your Phone Ring 888-354-4529
This appeal concerns four consolidated
cases involving similar alleged violations of the Fair
Debt Collection Practices Act ("FDCPA"), 15 U.S.C.
§ 1692e(8). Plaintiffs defaulted on credit cards, and defendant
Portfolio Recovery Associates ("PRA"), an Illinois debt collection
agency, bought the accounts for collection. The Debtors
Legal Clinic (the "Clinic") sent separate le... More...

$0 (05-07-2018 - IL)


Michelle Echlin v. PearceHealth, d/b/a PeaceHealth Southwest Medical Center Western District of Washington Federal Courthouse - Seattle, Washington
We must decide whether, under the Fair Debt Collection
Practices Act, a company that sent letters demanding that
hospital patients pay their overdue medical bills meaningfully
participated in the hospital's efforts to collect debts.
I
Michelle Echlin is a former patient of PeaceHealth
Southwest Medical Center (PeaceHealth) in Vancouver,
4 ECHLIN V PEACEHEALTH
Washin... More...

$0 (04-20-2018 - WA)


Next Page