Inverse Condemnation Law
State of Oklahoma, ex rel. Department of Transportation v. Polly Properties, LLC, et al.

MoreLaw Suites

Legal Suites and Virtual Offices In Downtown Tulsa
Petroleum Club Building
601 South Boulder
918-582-3993 or info@morelaw.com
More... $0 (05-14-2019 - OK)


Mary McFadden v. Los Angeles County Treasurer and Tax Collector
Mary McFadden, who has been adjudicated a vexatious
litigant, appeals from a judgment and order entered after the
trial court granted its own motion to strike under Code of Civil
Procedure section 4361 and motion for judgment on the pleadings
under section 438. We find that McFadden's appeals have no
merit and that they have been filed to harass the respondents;
the appeals... More...

$0 (05-02-2019 - CA)


State of West Virginia v. Joe Roger Lane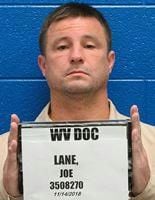 More... $0 (04-14-2019 - WV)


Jacqueline Stennett etc. v. Danae Marie Miller
This case presents two issues: does the nonmarital biological child of an
absentee father who never openly held her out as his own have standing under Code of
Civil Procedure section 377.60 (section 377.60) to sue for his wrongful death if she failed
to obtain a court order declaring paternity during his lifetime?
1
If she does not have
standing, does section 377.60 violat... More...

$0 (04-13-2019 - CA)


Kenneth K. York v. City of Los Angeles
Kenneth and Annette York (plaintiffs) own a 40-acre parcel
of land in the Hollywood Hills. In 2011, they sought approval
from the City of Los Angeles (City) to build a large house, guest
house, and recreational area on the property. To do so, they also
sought approval of nearly 80,000 cubic yards of grading—more
than 24 times the amount of grading permitted by right. The
Ci... More...

$0 (04-06-2019 - CA)


Christopher Sullivan; Nathan Haskell; William Gentry v. Sam Benningfield; Oddie Shoupe





In May 2017, Judge Sam Benningfield issued an order offering a 30-day sentencing credit to inmates in White County, Tennessee. There was one condition: to obtain the credit, inmates had to submit to sterilization. After public outcry about the sterilization-for-... More... $0 (04-04-2019 - TN)


Yury Rinsky v. Cushman & Wakefield, Inc.




In this diversity action, Appellee
Yury Rinsky ("Rinksy"), a citizen of Massachusetts, brought suit
against his former employer, the New York-based real estate firm
Cushman & W akefield, Inc. ("C&W"), claiming that C&W impermissibly
fired him because of his age and dis... More... $0 (03-10-2019 - MA)


Elly Marisol Estrada v. Mark Becker





This case is about a Policy1 that the Georgia Board of Regents ("Regents") set. The Policy requires Georgia's three most selective colleges and universities to verify the "lawful presence" of all the students they admit.... More... $0 (03-06-2019 - GA)


Los Angeles County Metropolitan Transportation Authority v. Yum Yum Donut Shops, Inc.



Plaintiff Los Angeles County Metropolitan Transportation
Authority (MTA) sued defendant Yum Yum Donut Shops, Inc.
(Yum Yum) in eminent domain ... More... $0 (02-27-2019 - CA)


State of Oklahoma, ex rel. Department of Transportation v. the Helm Living Trust



Stilwell, OK - The State of Oklahoma, ex rel. Department of Transportation sued The Helm Living Trust on an eminent domain theory seeking to acquire b... More... $20000 (02-22-2019 - OK)


STATE OF OHIO - vs - WILLIAM WALLACE, JR




On March 25, 2016, appellant was indicted on one count of rape of a child less
than ten years old in violation of R.C. 2907.02(A)(1)(b), a felony of the first degree (count
one); one count of rape of a child older than ten, but... More... $0 (02-19-2019 - OH)


SCOTT L. HEAGNEY v. LISA A. WONG; CITY OF FITCHBURG




Heagney first submitted his application for the position
of Fitchburg Police Chief in October 2013. On the résumé
accompanying his application, Heagney listed positions that he had
held at the Police Department of Frank... More... $0 (02-12-2019 - MA)


Anthony S. Pitch v. United States of America




In 1946, a crowd of people in Walton County, Georgia gathered as two
African American couples were dragged from a car and shot multiple times.1
Many consider this event, known as the Moore's Ford Lync... More... $0 (02-12-2019 - GA)


Scott L. Heagney v. Lisa A. Wong; City of Fitchburg




This case concerns a suit that
Scott Heagney, a past applicant for the position of the police
chief of Fitchburg, Massachusetts, brought against the City of
Fitchburg ("Fitchburg") and its mayor after the mayor decided not<... More... $0 (02-11-2019 - MA)


State of Tennessee v. Barbara Mae Potter




This case involves the murders of two victims, Billy Clay Payne ("Victim Payne") and Billie Jean Hayworth ("Victim Hayworth"), whose bodies were found inside their Mountain City home that they sh... More... $0 (02-08-2019 - TN)


Meierhenry Sargent, LLP v. Bradley Williams; Kerry Williams





This appeal presents a pair of issues arising out of a fee dispute between a law firm, Meierhenry Sargent LLP, and two dissatisfied clients, Bradley and Kerry Williams. After removing the firm's lawsuit seeking to recover its unpaid fees to federal court, the Williamses stayed the action to allow... More... $0 (02-07-2019 - SD)


Ex parte Marina Urbina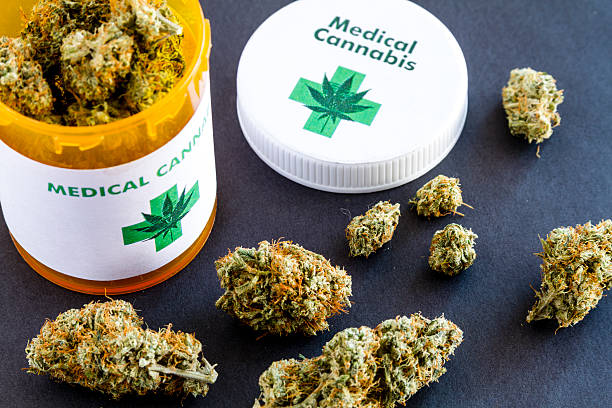 Sooner Cannabis Consultants


Click Here For... More... $0 (02-05-2019 - TX)


County of Hennepin vs. Sandip C. Bhakta, et al.


In May 2012, the County filed a condemnation petition with the district court to
acquire the Bhaktas' B... More... $0 (01-25-2019 - MN)


STATE OF OHIO v. TYREE L. CARPENTER




This case stems from a series of drug-related events, including the
overdose of Meredith Breech ("Breech") and overdose death of Steffen Yarris
("Yarris"), that took place between August 2015 and April 2016 in Fostoria, Ohio. ... More... $0 (01-19-2019 - OH)


Loren Prout v. Department of Transportation
Loren Prout filed an inverse condemnation action, alleging Department of
Transportation (Caltrans) violated the Fifth Amendment of the United States Constitution
in 2010 by physically occupying without compensation a long, narrow strip of Prout's
land fronting State Highway 12, to make highway improvements. The land taken was a
1.31-acre strip, 20 feet wide and about 6,095 feet lon... More...

$0 (01-13-2019 - CA)


Marcia W. Davilla v. Enable Midstream Partners, L.P.





Enable Intrastate Transmission, LLC owns and operates a natural gas
pipeline that crosses Indian allotted land in Anadarko, Oklahoma. A twenty-year
easement for the pipeline expired in 2000. Enable failed to renew the easement
but also failed to remove t... More... $0 (01-10-2019 - OK)


Lynn Lumbard v. City of Ann Arbor





In 2000, the City of Ann Arbor passed an ordinance requiring certain homeowners to undergo structural renovations to their homes to alleviate storm water drainage problems affecting the city and surro... More... $0 (01-10-2019 - MI)


Michele L. Brandt, as Trustee of the Michele L. Brandt Revocable Trust Agreement v. City of Fargo And Karen C. Wieland v.City of Fargo




On December 5, 2016, the Fargo City Commission passed a resolution of necessity for property owned by Brandt re... More... $0 (01-04-2019 - ND)


Enable Oklahoma Intrastate Transmillion, LLC v. 25 Foot Wide Easement, et al.





Plaintiff Enable Oklahoma Intrastate Transmission, LLC, appeals the district
court's dismissal of its case for lack of subject matter jurisdiction and for failure to
join an indispensable party. Enable also challenges the amount of attorney fees the
... More... $0 (11-20-2018 - OK)


Michael Skidmore v. Led Zeppelin
This copyright case involves a claim that Led Zeppelin copied key portions of its timeless hit "Stairway to Heaven" from the song "Taurus," which was written by Spirit band member Randy Wolfe. Years after Wolfe's death, the trustee of the Randy Craig Wolfe Trust, Michael Skidmore, brought this suit for copyright infringement against Led Zeppelin, James Patrick Page, Robert Anthony Plant, John Paul... More...

$0 (10-09-2018 - CA)


Next Page