Lanham Act Law
Nicholas Brayton v. Woolrich,Inc. and Woolrich International
Williamsport, PA: Intellectual property lawyer lawyer Plaintiff, who sued Defendant on a trademark infringement (Lanham Act violation theory.... More...

$1 (08-27-2021 - PA)


Britton Esposito, et al. v. AIRBNB Action, LLC, et al.
Fayetteville, Arkansas intellectual property lawyer represented Britton Esposito, Christian Fresno, Benjamin Kutylo and Allyson Esposito, Allyson Esposito, as Mother and Next Friend of Janie Doe, a Minor, who sued AIRBNB Action, LLC, AIRBNB Payments, Inc., AIRBNB, Inc., Puerto Panel Farm Club Property Association and Association Board, Matias Jose Fernandez, Lindsay Olson and Other Owner(s) and/or... More...

$0 (02-26-2021 - AR)


COREY COMMODORE V. COMMONWEALTH OF KENTUCKY




Tommy's Place, a neighborhood shop in Louisville selling cigarettes,
produce, and flowers, and then owned by Tommy Smith, was the scene of a
robbery on April 13, 2017. The busines... More... $0 (06-15-2020 - KY)


4SEMO.com, Inc. v. Southern Illinois Storm Shelters, Inc.




This appeal involves a long-running trademark dispute over ownership and misuse of a word-mark and logo for below-ground storm shelters. The story begins in 2005 when a Missouri-based home-remodeling firm known as 4SEMO.com Inc. began selling storm shelters manu... More... $0 (10-08-2019 - IL)


4Pillar Dynasty, LLC, Reflex Performance Resources, Inc. v. New York & Company, Inc., New York & Company Stores, Inc.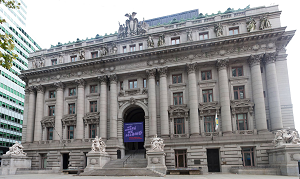 Defendants‐Appellants–Cross‐Appellees New York & Company, Inc., and New
York & Company Stores, Inc. ("Defendants") appeal from a judgment of the United
States District Court for the Southern District of New York (Rakoff, J.) awarding
Plaintiff... More... $0 (08-10-2019 - NY)


Paula Casillas v. Madison Avenue Associates, Inc.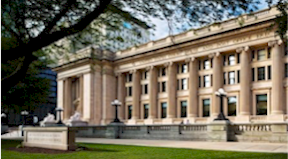 The bottom line of our opinion can
be succinctly stated: no harm, no foul. Madison Avenue Associates,
Inc. made a mistake. The Fair Debt Collection Practices
Act requires debt collectors to notify consumers about the
2 No. 17‐3162
process that the statute ... More... $0 (06-04-2019 - IN)


Phyllis Schlafly Revocable Trust v. Anne Cori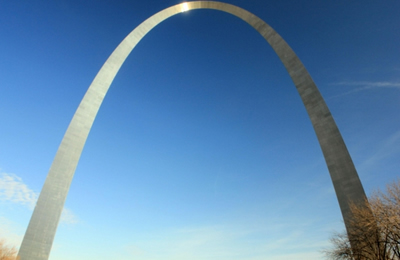 In this consolidated appeal, the Phyllis Schlafly Revocable Trust (PSRT), Eagle
Trust Fund (ETF), and Eagle Forum Education and Legal Defense Fund (EFELDF)
(collectively, the trusts) appeal from the district court's1 denia... More... $0 (05-22-2019 - MO)


Apple Inc. v. Robert Pepper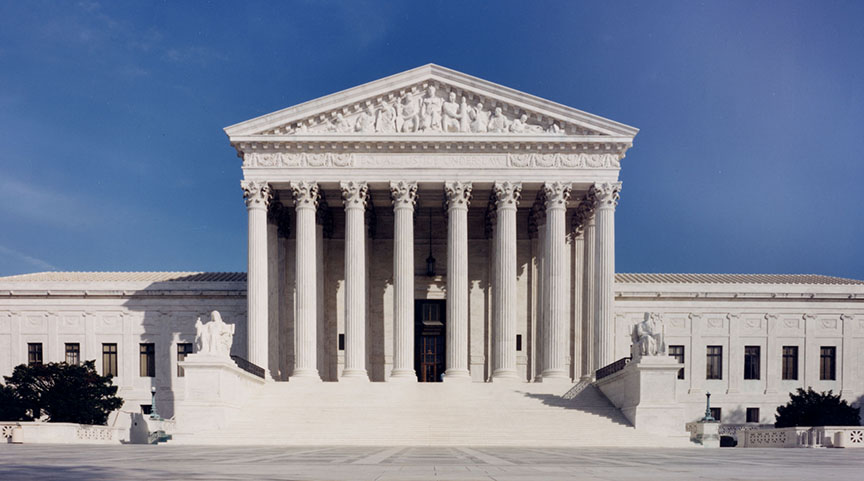 In 2007, Apple started selling iPhones. The next year, Apple launched the retail App Store, an electronic store where iPhone owners can purchase iPhone applicationsfrom Apple. Those "apps" enable iPhone owners to sendmessages, take photos, watch videos, buy clothes, order food, arrang... More... $0 (05-14-2019 - DC)


Asher Baruch Landau v. Baruch Eisenberg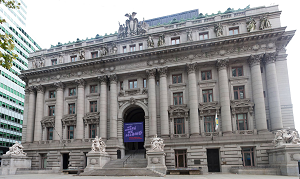 In June 2005, two groups from the Bobov Hasidic Jewish community in Brooklyn, New York,
agreed to arbitrate certain disputes before a rabbinical tribunal. Petitioners-appellees asserted that
"Bobov" was "a trademark within the meaning of section 45 of the Lan... More... $0 (05-01-2019 - NY)


Alliance For Good Government v. Coalition for Better Government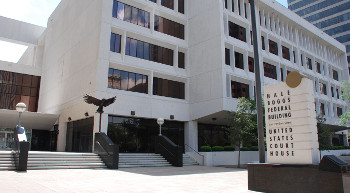 The district court granted Alliance for Good Government summary judgment on its trademark infringement claim against Coalition for Better Government, enjoined Coalition from the use of both its logo and its trade name, and then awarded Alliance attorney's fees incurred in bri... More... $0 (03-22-2019 - LA)


Thomas Sköld v. Galderma Laboratories L.P.; Galderma Laboratories, Inc.; Galderma S.A.; Nestle Skin Health S.A.





This case proves once again that people will fight for a catchy name. Thomas Sköld sued his former business partner, Galderma Laboratories L.P. ("Galderma"), alleging that its use of the trademark "Restoraderm" constitutes trademark infringement, false advertising, unfair competi... More... $0 (02-26-2019 - PA)


Booking.com B.V. v. The United States Patent and Trademark Office





The United States Patent and Trademark Office (the "USPTO") and Booking.com ("Booking.com") both appeal the district court's summary judgment ruling regarding the protectability of the proposed trademark BOOKING.COM.1 The USPTO appeals on the ground that the district court erred in con... More... $0 (02-04-2019 - VA)


Lina Thoung v. United States of America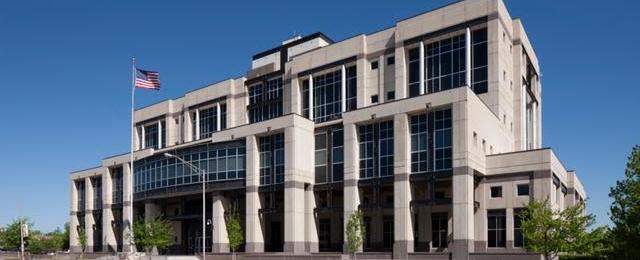 Lina Thoung illegally entered the United States in 2002. After the
government learned of her illegal status, she jointly stipulated to a removal order
after pleading guilty in district court to document fraud. But deportation
proceedings never occurred.... More... $0 (01-22-2019 - KS)


Sleepy's, LLC v. Select Comfort Wholesale Corporation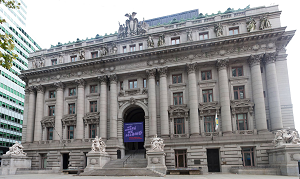 At all relevant times, Sleepyʹs LLC (ʺSleepyʹsʺ or the ʺplaintiffʺ) was a bed
and mattress retailer obtaining products for resale from a variety of
manufacturers. In that endeavor, it entered into a ʺRetail Partnershipʺ with... More... $0 (12-03-2018 - NY)


Bernard Cote, the Personal Representative of the Estate of Judith Berger, v. R.J. Reynolds Tobacco Company and Phillip Morris USA, Inc.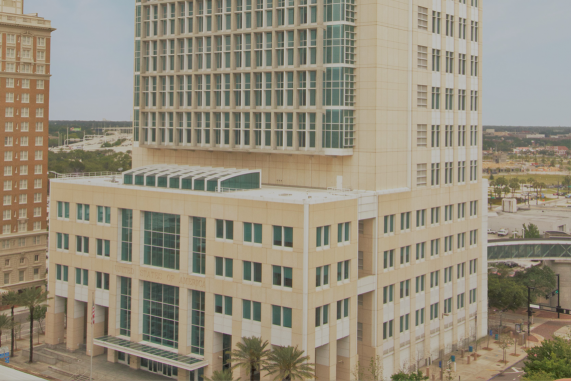 Plaintiff Judith Berger ("Mrs. Berger")1 sued Philip Morris USA, Inc. ("Philip Morris") for intentional and unintentional torts, seeking compensatory and punitive damages for smoking-related injuries. After a nine-day, bifurcated trial... More... $0 (12-01-2018 - FL)


Christopher Gordon v. Drape Creative, Inc.; Papyrus-Recycled Greetings, Inc.
Plaintiff Christopher Gordon is the creator of a popular
YouTube video known for its catchphrases "Honey Badger
Don't Care" and "Honey Badger Don't Give a S---." Gordon
has trademarked the former phrase for various classes of
goods, including greeting cards. Defendants Drape Creative,
Inc. ("DCI"), and Papyrus-Recycled Greetings, Inc. ("PRG"),
designed and produced greeting... More...

$0 (11-29-2018 - CA)


American Freedom Defense Initiative v. King County





King County provides public transportation in the greater
Seattle metropolitan area. The County finances its transit
operations in part by selling advertising space on the exterior
of buses. Although many municipalities restrict advertising
t... More... $0 (09-30-2018 - WA)


State of Oklahoma v. Devin Warren Sizemore
McAlester, OK - Jury Convicts Father of Murder for Drowning Daughter in Baptism

The State of Oklahoma charged Devin Warren Sizemore, age 23, with:

1. MURDER IN THE FIRST DEGREE - 21 O.S. 701.1

2. BATTERY/ASSAULT & BATTERY ON POLICE OFFICER

The State charged by Defendant drowned his 2-year-old daughter Emily in a pond in Choctaw Park in Krebs, Oklahoma on ... More...

$0 (09-15-2018 - OK)


Excelled Sheepskin & Leather Coat Corp. v. Oregon Brewing Company Southern District of New York - New York, New York
11 In a trademark dispute over use of the brand‐name ROGUE on t‐shirts,
12 sweatshirts, hats and similar apparel, Defendant Oregon Brewing Company
13 ("OBC") appeals from the grant of summary judgment in the United States
14 District Court for the Southern District of New York (George B. Daniels, J.) in
15 favor of Plaintiff Excelled Sheepskin & Leather Coat Corporation... More...

$0 (08-02-2018 - NY)


Destiny Hoffman v. Susan Knoebel Southern District of Indiana Federal Courthouse - Indianapolis, Indiana Morelaw Internet Marketing National Find A Lawyer Directory 888-354-4529
Like many jurisdictions, Indiana has turned to "drug courts" to tackle substance-abuse problems more flexibly than traditional sentencing regimes might al-low. Ind. Code § 33-23-16-5. These non-traditional court pro-grams have been shown to reduce recidivism rates, at least in some jurisdictions. Compare Michael W. Finigan, et al., IMPACT OF A MATURE DRUG COURT OVER 10 YEARS OF
2 No. 17-2750More...

$0 (07-07-2018 - IN)


Xlear, Inc. v. Focus Nutrition, LLC District of Utah Federal Courthouse - Salt Lake City, Utah
Xlear, Inc. and Focus Nutrition, LLC are both in the business of selling
sweeteners that use the sugar alcohol xylitol. Xlear filed a complaint raising a trade
2
dress infringement claim under the Lanham Act, a claim under the Utah Truth in
Advertising Act (UTIAA), and a claim under the common law for unfair competition.
The claims all alleged that Focus Nutrition copied the pa... More...

$0 (06-30-2018 - UT)


Pinkette Clothing, Inc. v. Cosmetic Warriors Limited Central District of California Federal Courthouse - Los Angeles, California Morelaw Internet Marketing National Find A Lawyer Directory 888-354-4529
Cosmetic Warriors Limited ("CWL") sells LUSHbranded
cosmetics and related goods, while Pinkette Clothing
sells LUSH-branded women's fashions. CWL seeks both a
permanent injunction restraining Pinkette from infringing on
CWL's LUSH mark and cancellation of Pinkette's
registration of its own LUSH mark. The district court held
that laches barred CWL's infringement and cancella... More...

$0 (06-29-2018 - CA)


Verisign, Inc. v. XYZ, L.L.C. United States Court of Appeals for the Fourth Circuit
This case arises out of a denial of a motion for an award of attorney fees under the Lanham Act, 15 U.S.C. § 1117(a), which allows a court to award "reasonable attorney fees to the prevailing party" in "exceptional cases." For the reasons that follow, we hold that a prevailing party need only prove an exceptional case by a preponderance of the evidence, rather than by clear and convincing evidence... More...

$0 (05-29-2018 - VA)


RONALD D. HENDRIX, BDOE OF CHESTERFIELD, INC., BDOE, INC., and BD75, INC. V. JIM SHERIDAN, UES, LLC, SFCC-OLATHE, INC., and SHERIDAN'S FRANCHISE SYSTEMS, INC. Kansas Judicial Center
In 2013, Hendrix; BDOE, Inc.; and Hendrix's two other franchises (collectively Hendrix) filed suit against Sheridan; UES, LLC, the company that owned Unforked; and SFCC-Olathe, Inc. alleging fraud, breach of contract, and violations of the Kansas Consumer Protection Act. He later amended the petition to include SFS. Hendrix sought damages in excess of $75,000 and a declaration that he did not have... More...

$0 (05-27-2018 - KS)


Dana C. Lanham v. Sunrise Global Marketing, LLC Morelaw Internet Marketing for Legal Professionals Helping People Find You On The Internet 888-354-4529
Stateville, NC - Dana C. Lanham sued Sunrise Global Marketing, LLC on a civil rights job theory.... More...

$0 (05-21-2018 - NC)


Next Page