Pre-emption Law
Allen Miller v. C.H. Robinson Worldwide, Inc., et al.
Reno, Nevada truck wreck lawyer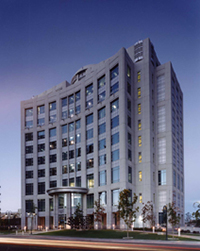 Allen Miller ("Miller") suffered serious injuries when he was struck by a semi-tractor trailer while driving near Elko, Nevada. Miller sued C.H. Robinson Worldwide, Inc. ("C.H. Robinson"), the freight broker that arranged for ... More... $0 (09-28-2020 - NV)


John Doe v. Google, Inc.
San Francisco, CA - Employment Law Lawyer

Google, Inc. and Alphabet, Inc. (collectively, Google), and Adecco USA,
Inc. (Adecco) require their employees to comply with various confidentiality
policies. John Doe, David Gudeman, and Paola Correa, who are current and
former Google and Adecco employees, sued Google and Adecco under the
Labor Code Private Attorneys General Act o... More...

$0 (09-25-2020 - CA)


STATE OF OHIO v. CSX TRANSPORTATION, INC
MoreLaw ReceptionistsVOIP Phone and Virtual Receptionist Services
Call 918-582-6422 Today



} Plaintiff-appellant, the State of Ohio (the "State") appeals the February
26, 2019 judgment e... More... $0 (05-13-2020 - OH)


George Melendez v. San Francisco Baseball Associates, LLC
Under California's labor laws, "[i]f an employer discharges
an employee, the wages earned and unpaid at the time of
discharge are due and payable immediately." (Lab. Code, § 201,
subd. (a).) Plaintiffs, security guards at what used to be named
AT&T Park in San Francisco and is now named Oracle Park (the
park), are suing San Francisco Baseball Associates LLC (the
Giants) for... More...

$0 (04-28-2019 - CA)


In Re: Elena Hernandez




When Elena Hernandez filed a voluntary Chapter 7 bankruptcy petition in December 2016, she reported one sizable asset: a pending workers' compensa-tion claim valued at $31,000. To place that claim beyond the reach of credit... More... $0 (03-18-2019 - IL)


STATE OF KANSAS v. BNSF RAILWAY COMPANY

Legal Suites and Virtual Offices In Downtown Tulsa
624 South Denver
918-398-5678 or Pat@morelaw.com


More... $0 (12-03-2018 - KS)


Jill Sikkelee v. Precision Airmotive Corporation, et al.




David Sikkelee died in a plane crash, and his wife, Plaintiff Jill Sikkelee, brought state-law stric... More... $0 (11-03-2018 - PA)


Shavonda Hawkins v. The Kroger Company
Trans fat has become increasingly recognized as a
dangerous substance and a leading cause of numerous serious
ailments, including heart disease and diabetes. Food and Drug
Administration ("FDA") regulations govern the information
reported within a food product's Nutrition Facts Panel on the
product's label.1 As for trans fat, FDA regulations provided,
at all relevant times,... More...

$0 (10-09-2018 - CA)


Alejandro Lupian v. Joseph Cory Holdings, LLC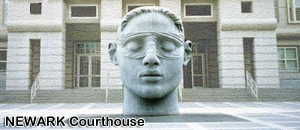 Alejandro Lupian, Juan Lupian, Isaias Luna, Jose
Reyes, and Efrain Lucatero (collectively, "the Drivers") are
professional delivery drivers who separately contracted to
provide equipment and services to Joseph Cory Holdings LLC
("Joseph Cory"), a motor carrier and... More... $0 (09-27-2018 - NJ)


Post Foods, LLC v. The Superior Court of Los Angeles, Richard Sowinski, Real Party in Interest
Petitioners Post Foods, LLC, General Mills, Inc., General
Mills Sales, Inc., and Kellogg USA, Inc. petition for a writ of
mandate directing the superior court to vacate its June 26, 2017
order denying their motion for summary judgment and issue an
order granting the motion. We issued a stay pending this Court's
resolution of the petition and an order to show cause why a writMore...

$0 (07-17-2018 - CA)


Port Medical Wellness, Inc. v. Connecticut General Life Insurance Company
Port Medical Wellness, Inc. (Port Medical) sued the
International Longshore & Warehouse Union—Pacific Maritime
Association Welfare Plan (Plan), its Board of Trustees (Board),
and its former claims administrator, Connecticut General Life
Insurance Company (Connecticut General), seeking payment for
health care services provided to persons eligible for benefits
under the Plan.... More...

$0 (06-02-2018 - CA)


Kimmy McNair and Larry McNair v. Johnson & Johnson, Janssen Pharmaceuticals, Inc. and Ortho-McNeil Pharmaceutical, Inc. Morelaw Internet Marketing for Legal Professionals We Turn Your Successes Into Marketing Call Today! 888-354-4529
This matter is before this Court upon a June 9, 2017, order of the United
States Court of Appeals for the Fourth Circuit certifying the following question:
Whether West Virginia law permits a claim of failure to warn and negligent misrepresentation against a branded drug manufacturer when the drug ingested was produced by a generic manufacturer.
By order dated August 30, 2017, this Cou... More...

$0 (05-11-2018 - WV)


Walter Shuker; Vivian Shuker v. Smith & Nephew, P.L.C.; Smith & Nephew, Inc. Eastern District of Pennsylvania Federal Courthouse - Philadelphia, Pennsylvania
With the Medical Device Amendments of 1976, Congress added comprehensive medical device approval processes to the Federal Food, Drug, and Cosmetic Act, prescribing tiers of federal requirements for certain devices corresponding to the device's inherent risk level. In exchange for compliance with the strictest federal mandates, Congress afforded manufacturers express preemption from state laws impo... More...

$0 (03-02-2018 - PA)


Clayton Byrd v. Tennessee Wine and Spirits Retailers Association Middle District of Tennessee - Estes Kefauver Federal Courthouse Nashville, Tennessee
Defendant-Appellant Tennessee Wine and Spirits Retailers Association ("Association") appeals the district court's order granting summary judgment regarding § 57-3-204(b) of Tennessee Code Annotated. Under § 57-3-204(b), to
receive a retailer-alcoholic-beverages license, a person, corporation, or firm needs to be a
Tennessee resident for at least two years, and to renew a license, there is ... More...

$0 (02-26-2018 - TN)


Solas Industrial Innovation, LLc v. The Superior Court of Orange County, The People, Real Party in Interest
The Orange County District Attorney brought an action for civil penalties
under this state's unfair competition law (UCL; Bus. & Prof. Code, § 17200) and
fair advertising law (FAL; id., § 17500) against an employer. The action alleged
the employer violated workplace safety standards established by the state
occupational safety and health law (Cal/OSHA; Lab. Code, § 6300 et seq.) an... More...

$0 (02-11-2018 - CA)


T.H., a Minor, etc. v. Novartis Pharmaceuticals Corporation California Supreme Court Building - Sacamento, California
Under California law, a brand-name drug manufacturer has a duty to warn
of known or reasonably knowable adverse effects arising from an individual's use
of its drug. (See Stevens v. Parke, Davis & Co. (1973) 9 Cal.3d 51, 65.) In this
case, we examine whether — and if so, under what circumstances — a brandname
drug manufacturer may be sued under a theory of "warning label" liability... More...

$0 (12-25-2017 - CA)


Patricia Arellano v. Clark County Collection Service, LLC; Borg Law Group, LLC Ninth Circuit Court of Appeals Courthouse - San Francisco, California
Can a debt collector avoid liability under the Federal Fair
Debt Collection Practices Act by obtaining the debtor's
lawsuit through a writ of execution? We conclude that such
a procedure frustrates the Act's purpose and is thus
preempted.

I

Patricia Arellano was overdue on a small amount of
medical debt—$371.89 to be precise. A private collection
agency, C... More...

$0 (11-19-2017 - NV)


Francisco Diaz v. Professional Community Management, Inc.
A "sharp practice" is defined as a "dealing in which advantage is taken or
sought unscrupulously." (Webster's 3d New Internat. Dict. (2002) p. 2088.) This is an
appeal borne of sharp practices.
Defendant Professional Community Management, Inc. (PCM), unilaterally
orchestrated the issuance of an appealable order by: (1) applying ex parte, a mere 11 days
before trial, for an orde... More...

$0 (11-09-2017 - CA)


Thomas Rael v. Smith's Food and Drug Centers, Inc. Tenth Circuit Court of Appeals Courthouse - Denver, Colorado
Thomas Rael appeals the district court's dismissal of his state law tort claims
as preempted by § 301 of the Labor Management Relations Act ("LMRA"),
29 U.S.C. § 185(a). Exercising jurisdiction under 28 U.S.C. § 1291, we affirm.
2
I. Factual Background
Rael worked for Smith's Food and Drug Centers as a meat cutter for 25 years
until he resigned in December 2014. The terms o... More...

$0 (11-07-2017 - CO)


ASSN. DES ELEVEURS DE CANARDS V. XAVIER BECERRA Ninth Circuit Court of Appeals - San Francisco, California
In 2004, California passed legislation to prohibit the practice of force-feeding ducks or geese to produce foie gras, an expensive delicacy made from their liver. California determined that the force-feeding process, which typically involves inserting a 10- to 12-inch metal or plastic tube into the bird's esophagus to deliver large amounts of concentrated food, is cruel and inhumane. The state the... More...

$0 (09-15-2017 - CA)


Tajie Major v. R.J. Reynolds Tobacco Company
William E. Major smoked two packs of cigarettes a day, on
average, from 1961 to 1989. He was diagnosed with lung cancer
in 1997, and died a year later. His wife, plaintiff Tajie Major,
brought suit against several manufacturers of cigarettes Major
had smoked, as well as manufacturers of asbestos to which he
had been exposed, alleging that Major's smoking and his asbestos
ex... More...

$0 (08-31-2017 - CA)


STATE OF IOWA vs. MARTHA ARACELY MARTINEZ SUPREME COURT OF IOWA
Martha Martinez came to Muscatine with her parents in 1997 when she was eleven years old. She attended Muscatine public schools and worked for several different employers in Muscatine County. When she was seventeen years old, Martinez applied for and obtained an Iowa driver's license. She used a birth certificate in the name of Diana Castaneda, a person with a social security number, to obtain ... More...

$0 (06-14-2017 - IA)


Theresa Graham v. R.J Reynolds Tobacco Company, et al.
This appeal presents the questions whether due process forbids giving a
jury's findings of negligence and strict liability in a class action against cigarette
manufacturers preclusive effect in a later individual suit by a class member and, if
not, whether federal law preempts the jury's findings. Florida smokers and their
survivors filed a class action against several tobacco comp... More...

$0 (05-18-2017 - FL)


STATE OF KANSAS v. JUAN LUIS JASSO-MENDOZA
It is the combination of errors in this prosecution that leads us to conclude that Jasso-Mendoza did not receive a fair trial. The confusing jury instructions, the judge's failure to answer the jury's question, and the prosecutor's misstatement of the law, when combined, all create an error that we cannot label as harmless. We must reverse and remand for a new trial.

Reversed and rema... More...

$0 (05-17-2017 - KS)


R.J. REYNOLDS TOBACCO COMPANY vs. PHIL J. MAROTTA, etc.
This case follows a long line of cases decided in light of Engle v. Liggett
Group, Inc. (Engle III), 945 So. 2d 1246 (Fla. 2006). In Engle, a group of smokers
and their survivors filed a class action against major tobacco companies for
damages allegedly caused by smoking-related injuries. Id. at 1256.2 Among other
things, the class sought compensatory damages based on variou... More...

$0 (04-08-2017 - FL)


Next Page