Taser Law
United States of America v. Ramone McBride



Morelaw Performance Marketing
If It Does Not Work, It Is Free!

Rapid City, SD - Kyle Man Sentenced for Assault on a Federal Officer

A... More... $0 (10-28-2018 - SD)


Gabriel A. Storz v. Samuel J. Norlin




Brittany Karels brought an action under 42 U.S.C. § 1983 against Gabriel Storzand Samuel Norlin, in their individual capacities as officers of the Big Lake,Minnesota, Police Department. Karels alleged, inter alia, that the officers usedexcessive force in ... More... $0 (10-28-2018 - MN)


Larry Zubrod v. Shayne Hoch, et al.




On the night of September 22, 2013, at around 11:25 p.m., Worth County
Deputy Isaac Short responded to a domestic disturbance call in Northwood, Iowa.
When he arrived, he found Michael Zubrod ("Michael") brutally attacking his
girlfriend, Rhonda Schukei. A protract... More... $0 (10-28-2018 - IA)


United States of America v. Elvis Lee Tom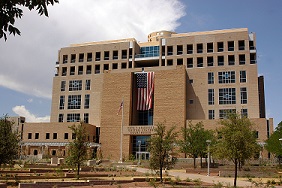 Albuquerque, NM - Navajo Man from Pinedale Pleads Guilty to Assault on a Federal Officer Charge

Elvis Lee Tom, 39, an enrolled member of the Navajo Nation who resides in Pinedale, N.M., pled guilty today in federal court in Albuquerque, N.M., to an assault on a federal ... More... $0 (10-26-2018 - NM)


Ashley N. Sexton v. State of Indiana
MoreLaw Performance Internet Marketing

Completely Free Marketing If It Does Not Work



On October 22, 2016, at approximately 12:30 a.m., Goshen Police Officers
Mark Clere and Randy Valderrama were on patrol in an unmarked gray... More... $0 (10-22-2018 - IN)


Jeremiah King v. The State of Texas

Legal Suites and Virtual Offices In Downtown Tulsa
624 South Denver
918-398-5678 or Pat@morelaw.com


More... $0 (10-18-2018 - TX)


Sherry Wilkerson v. City of Akron, Ohio; Joseph Danzy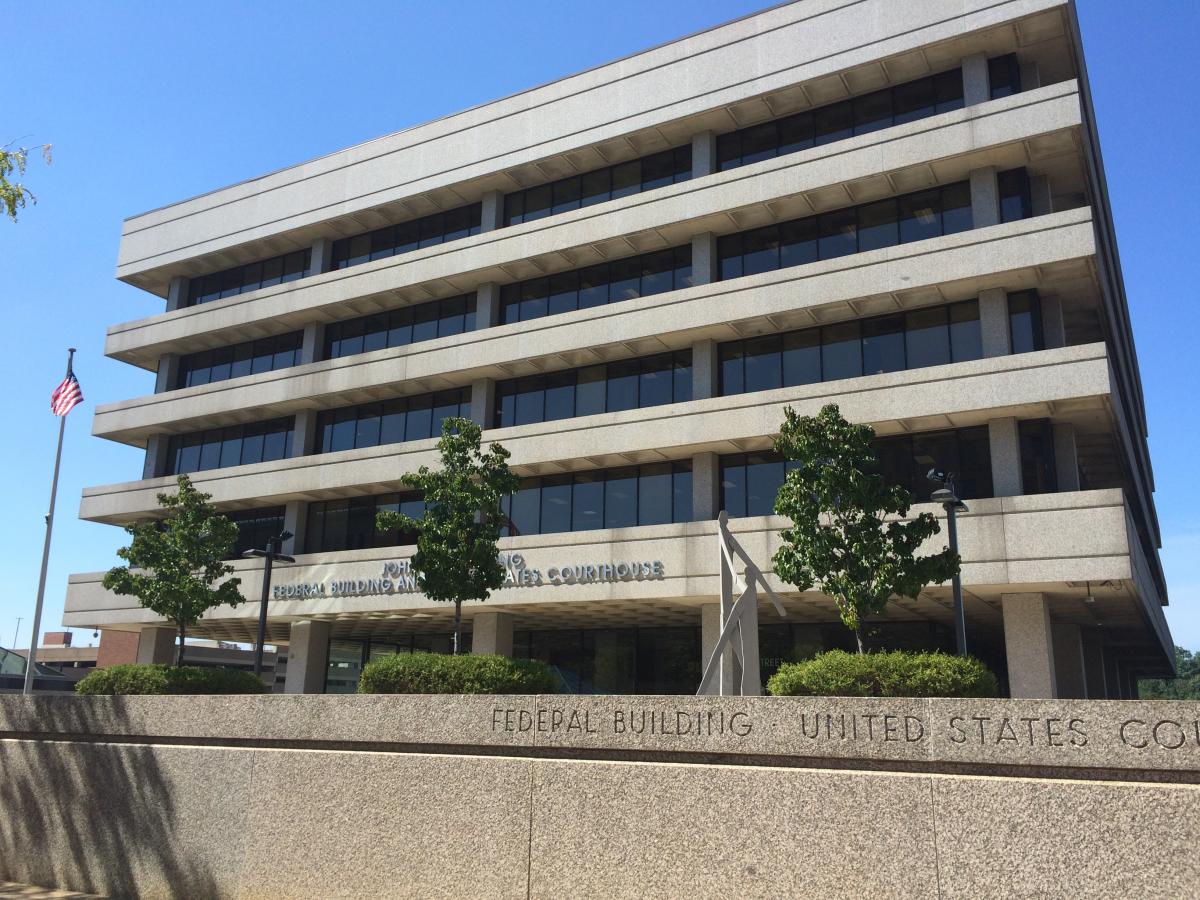 Police Officer Joseph Danzy responded to a call about two suspicious men in an Akron neighborhood. He found Rauphael Thomas and Jesse Gray standing on the sidewalk. One thing (a Terry frisk) led to another (a tussle on the ground), which led to still another (the discharge... More... $0 (10-16-2018 - OH)


JOSEPH THOMAS LACEFIELD v. STATE OF ARKANSAS




In case number 04CR-14-821, appellant was charged with the robbery of TownePlace Suites in Bentonville on or about May 15, 2014. According to Timothy Dye, he was at work at the hotel on May 15, 2014, when a man came in around 1:00 a.m. with a "big fake beard up to h... More... $0 (10-03-2018 - )


United States of America v. Roberto Alexander Herrera Carballo
Albany, NY - Connecticut Man Sentenced to 96 Months for Robbing Dollar Tree Stores





David Daniel Hunter, 54, of Enfield, Connecticut, was sentenced to 96 months in prison for robbing two Dollar Tree stores—one in the Town of North Greenbush, New York, and the other in Coeur d'... More... $0 (10-03-2018 - NY)


STATE OF OHIO - vs - MARK R. MCDONALD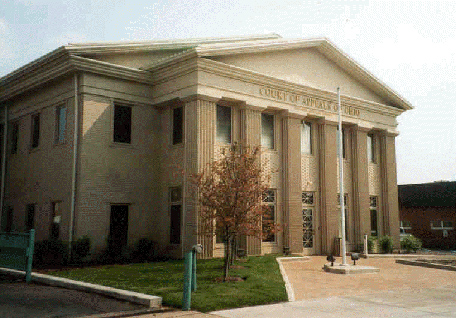 On May 30, 2017, a complaint, affidavit, and summons were filed in the
Ashtabula Municipal Court, charging appellant with aggravated menacing, a first-degree
misdemeanor in violation of Ashtabula Codified Ordinance 537.05, and criminal trespass,
a f... More... $0 (09-30-2018 - OH)


Ryan Lee v. Todd Tucker; Mark O'Harold; Amanda Weiss; Chad Walker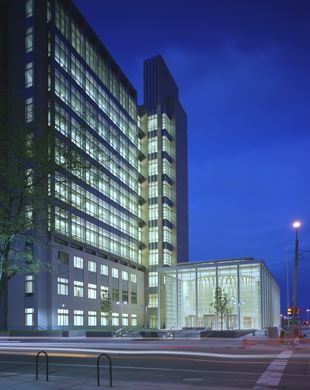 Ryan Lee sued four Douglas County Sheriff's Deputies, pursuant to 42 U.S.C.
§ 1983, alleging violations of his First and Fourth Amendment rights. The
defendants moved for summary judgment, arguing that Lee's rights were not
FILED
United States Court of Appe... More... $0 (09-28-2018 - CO)


STATE OF OHIO -vs- SEAN S. PAYTON




At the plea hearing in this matter, the parties stipulated to the following facts:
{¶ 3} On June 4, 2017, Payton's neighbor observed Payton, his girlfriend, A, and
his girlfriend's 10 year-old daughter, M, outside arguing. The neighbor heard Payton tell More... $0 (09-28-2018 - OH)


Ryan Lee v. Todd Tucker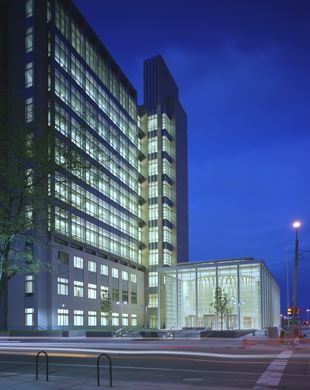 Ryan Lee sued four Douglas County Sheriff's Deputies, pursuant to 42 U.S.C.
§ 1983, alleging violations of his First and Fourth Amendment rights. The
defendants moved for summary judgment, arguing that Lee's rights were not
2
violated, and even if his rights wer... More... $0 (09-25-2018 - CO)


Bob Glasscox v. City of Argo, David Ramsay Moses




Bob Glasscox was driving his pickup truck down the interstate in Alabama when he experienced an episode of diabetic shock. Physically unable to control his truck, Mr. Glasscox began driving erratically at high speeds. Concerned motorists reported Mr. Glasscox's driving to law enforcement, ... More... $0 (09-23-2018 - GA)


The People of the State of California v. Cuong V. Ho Solano County Courthouse - Fairfield, California
Fairfield, CA - The People of the State of California charged Cuong V. Ho with felony evading for engaging in a high speed car chase in an effort to avoid being arrested. He was also charged with resisting arrest and possession of methamphetamine.

Officer Roger Canady attempted to stop Ho on a traffic violation. Ho fled in the car and then on foot. He was eventually shot with a Taser an... More...

$0 (09-21-2018 - CA)


Shonda Martin v. Milwaukee County Eastern District of Wisconsin Federal Courthouse - Milwaukee, Wisconsin
Milwaukee County (�County�) hired Xavier Thicklen in late 2012 to work as a corrections officer in its jail. County has a zero-tolerance policy forbidding corrections officers from having any sexual
contact with inmates. County repeatedly instructed Thicklen not to engage in any such contact and trained him to avoid it. Thicklen gave answers to quizzes indicating he understood the training... More...

$0 (09-17-2018 - WI)


United States of America v. Gary Ola Middle District of Tennessee - Estes Kefauver Federal Courthouse Nashville, Tennessee
Nashville, TN - Tennessee Jail Supervisor Pleads Guilty to Making False Statements to the FBI

Gary Ola, 54, a sergeant at the Cheatham County Jail in Ashland City, Tennessee, pleaded guilty on September 11, 2018 to two counts of making false statements to FBI agents.

Ola was indicted on June 26 and the charges resulted from false statements about his knowledge of an incident in w... More...

$0 (09-13-2018 - TN)


United States of America v. Roman Deon Hellems, Jr. Southern District of Iowa - Federal Courthouse - Des Moines, Davenport & Council Bluffs Morelaw Internet Marketing National Find A Lawyer Directory 888-354-4529
Des Moines, IA - Des Moines Man Sentenced to Prison for Firearms Offense

Roman Deon Hellems, Jr. sentenced to 96 months for felon in possession of a firearm

On August 24, 2018, Roman Deon Hellems, Jr., age 23, of Des Moines, appeared before United States District Court Judge Stephanie M. Rose and was sentenced to 96 months in prison for a felon in possession of a firearm charge a... More...

$0 (08-28-2018 - IA)


Linda Rowlands v. United Parcel Service - Fort Wayne Northern District of Indiana Federal Courthouse - Lafayette, Fort Wayne, South Bend, Hammond Morelaw Internet Marketing National Find A Lawyer Directory 888-354-4529
Linda Rowlands claims that United Parcel Service ("UPS") discriminated against her be-cause she had a disability, failed to accommodate her
∗ Of the Northern District of Illinois, sitting by
2 No. 17-3281
disability, and retaliated against her when she requested ac-commodations, all in violation of the Americans with Disabil-ities Act, 14 U.S.C. § 12111 et seq. ("ADA"). The distr... More...

$0 (08-27-2018 - IN)


Kasey Burton v. City of Zion, Lake County, Illinois Northern District of Illinois Courthouse - Chicago, Illinois Morelaw Internet Marketing National Find A Lawyer Directory 888-354-4529
On March 13, 2014, Kasey Burton was driving to pick up her roommate's niece for a barbeque.1 Unbeknownst to her, her license was suspended. Officer Jon-athan Meyers, a City of Zion police officer, however, had
1 We report only the undisputed facts. The minor factual disputes are not relevant to the motion in limine at issue in this appeal.
2 No. 17-1557
learned the news in that day's "... More...

$0 (08-26-2018 - IL)


Chris Anthony Platero v. The State of Texas
In July 2016, Appellant, Chris Anthony Platero, was placed on deferred adjudication community supervision for five years for aggravated assault, a second degree felony.1 Seven months later, the State filed a motion to adjudicate guilt and revoke community supervision for violation of the condition prohibiting him from owning or 1 TEX. PEN... More...

$0 (08-11-2018 - TX)


STATE OF OHIO -vs- CLARENCE NORRIS
On April 26, 2014, appellant, along with several other individuals, invaded
a home. They entered with a firearm and a taser gun, and one of them stole a gun from
a kitchen drawer inside the house. After kicking in the door, they searched the home and
threatened the owner and her two young children. They tased the homeowner and
demanded money.
{¶ 3} Appellant was later indi... More...

$0 (08-04-2018 - OH)


STATE OF KANSAS v. BRADLEY VERSTRAETE
On the evening of January 31, 2015, the Pratt Police Department received a call reporting a noise disturbance at an apartment complex. Officer Kenneth Wright was the first to respond. When he arrived at the complex, he saw Verstraete outside holding an axe handle over his shoulder; Wright thought it was a baseball bat. When Wright approached, Verstraete reported that people were chasing him. Wrigh... More...

$0 (07-28-2018 - KS)


Keith Woolery and Jackie Oliver v. Town of Wister, et al. Morelaw Internet Marketing for Legal Professionals Click Here To Find A Lawyer 888-354-4529
Muskogee, OK -
Keith Woolery and Jackie Oliver v. Town of Wister, LeFlore County Sheriff's Department, Jordan Westbrook, Mike Suttles, Nathen Colbert, Chris Pruitt, William Robertson and Paul Cole




Mr. Morlan:



Thank you for publishing my civil rights, excessive force case. The case involved claims that Jordan Westbrook, the former Police Chief of the Town o... More...

$1 (07-19-2018 - OK)


NATHANIEL YANCEY JR. vs. STATE OF IOWA
On November 25, 2011, an altercation occurred in the parking lot at Valley
West Mall in Des Moines. Witnesses heard gun shots and saw a person firing a
gun. One witness reported the incident to the West Des Moines Police and later
identified Yancey as the shooter in a photo array. Another witness identified the
shooter by race. Another witness provided the police with a lic... More...

$0 (07-19-2018 - IA)


Next Page