Position: Associate
TEL: 215-772-1000
FAX: 215-772-1359
Email: Click Here
Website: www.klinespecter.com
Admitted: 1997, Pennsylvania and U.S. District Court, Eastern District of Pennsylvania; 1998, U.S. Court of Appeals, Third Circuit
Law School: Harvard Law School, J.D., cum laude, 1996.
College: Duke University, B.A., magna cum laude, 1992.
Birth Date and Place: Philadelphia, Pennsylvania, 1971.
Practice Areas: Products Liability; Premises Liability; Medical Malpractice; Commercial Litigation.
Additional Information: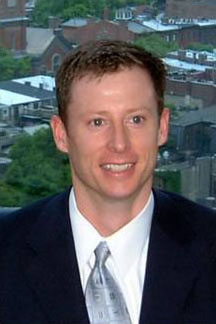 Phi Beta Kappa. Law Clerk to the Honorable Curtis J. Joyner, United States District Court, Eastern District of Pennsylvania, 1996-97.
Firm Members: Thomas Kline
Firm Members: Shanin Specter
Firm Members: H. Leon Aussprung, III
Firm Members: TerriAnne Benedetto
Firm Members: Matthew Casey
Firm Members: Jonathan Cohen
Firm Members: Amy Currier
Firm Members: Beth Freeman
Firm Members: Diane Hockstein
Firm Members: Mark Hoffman
Firm Members: Peter Newman
Firm Members: Andrew Youman
Firm Members: Garabet Zakeosian
Firm Members: Dominic Guerrini
Firm Members: Michael Trunk
Firm Members: Thomas Kline
Firm Members: Tracie Palmer
Firm Members: Mark Polin
Firm Members: Michelle Tiger
Firm Members: Kila Baldwin