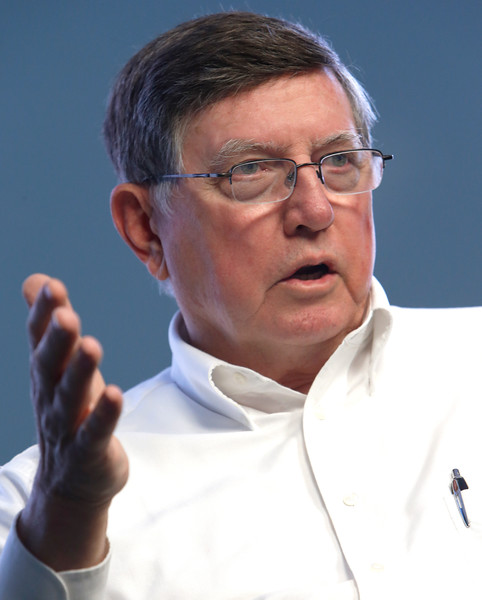 Description: Oakland, California criminal defense lawyers represented defendants charged with drug trafficking.

In connection with entering their guilty pleas, each defendant submitted to the court a written plea agreement. Javier Castro Banegas-Medina (Castro), 41; Elmer Rosales-Montes, 29; and Jose Ivan Cruz-Caceres, 32, admitted to engaging in a conspiracy to distribute fentanyl to numerous people who acted as re-distributors, selling the drugs to others. The defendants charged as re-distributors are Jihad Jad Tawasha, 35; William Joseph Laughren, 26; Heather Borges, 34; and Yeny Lizeth Fernandez-Reyes, 26.

Castro admitted in his plea agreement that in the spring of 2021 he led a drug trafficking organization. The organization was created to distribute large amounts of fentanyl in Oakland and San Leandro. Castro acknowledged that, as the leader of the organization, he conspired with others to distribute more than 10 kilograms (22 pounds) of fentanyl. The drug trafficking organization distributed fentanyl from two residences, one located in San Leandro and the other in Oakland were Castro lived with other members of his organization. Castro described in his plea agreement that he set up a price list based on the strength of the fentanyl, which involved dying fentanyl different colors such as blue, yellow, pink, purple, and green. Castro admitted that he and his co-members of drug trafficking organization sold well over 100 orders for fentanyl between approximately April 21, 2021, and May 19, 2021.

Two other defendants, Elmer Rosales-Montes and Jose Ivan Cruz-Caceres, pleaded guilty to conspiring to distribute fentanyl from April 21 to May 25, 2021. They admitted in their respective plea agreements that they lived at the Oakland residence with other members of the drug trafficking organization. They each admitted that the two residences were storage and distribution centers for the drugs and that their role was to act on the fentanyl orders that the organization received. Rosales-Montes and Cruz-Caceres delivered the drugs to customers by rendezvousing at a gas station or a car wash near the residences. At those locations, they would engage in hand-to-hand transactions of fentanyl with the buyers in exchange for cash.

The remaining four defendants admitted in their plea agreements to buying the fentanyl and pleaded guilty to purchasing it with the intent to re-distribute it. Yeny Lizeth Fernandez-Reyes admitted that she purchased fentanyl on multiple occasions with the intent to distribute it. For example, she admitted purchasing five ounces on April 21, 2021, and she admitted that a co-conspirator purchased 400 grams on May 10, 2021, of which at least 200 grams were hers for re-distribution. Jihad Jad Tawasha admitted that on April 26, 2021, he drove to the Oakland residence and bought seven ounces of fentanyl, then drove to Modesto where he intended to distribute it. He was arrested three days later with multiple ounces of fentanyl. Heather Rae Borges admitted that she bought fentanyl from the organization on multiple occasions, and that on May 6, 2021, in Oakland she bought 10 ounces of fentanyl which she intended to distribute. However, law enforcement officers conducted a traffic stop on her car and seized the drugs. William Joseph Laughren, Jr., admitted that on May 12, 2021, he bought 12.2 grams of fentanyl from the organization with intent to distribute it, but was arrested before he could do so.

Court documents describe additional circumstances of the arrests of several of the defendants. For example, both Elmer Rosales-Montes and Jose Ivan Cruz-Caceres admitted in their plea agreements that they each were arrested with others at the Oakland residence on May 25, 2021, when law enforcement investigators executed search warrants at both the Oakland and San Leandro residences; both defendants acknowledge in their plea agreements that during the searches the investigators recovered approximately 10 kg of fentanyl and hundreds of rounds of ammunition in multiple calibers that had been hidden in fenceposts surrounding the Oakland property. From both properties, the investigators seized a total of $31,400 in cash which was proceeds from the organization's drug trafficking activities; and other equipment including dyes, scales, and blenders.

Castro, Rosales-Montes, Cruz-Caceres, and Fernandez-Reyes pleaded guilty to conspiracy to distribute more than 40 grams of fentanyl in violation of 21 U.S.C. §§ 846, 841(b)(1)(B)(vi). Borges pleaded guilty to possession with intent to distribute more than 40 grams of fentanyl in violation of 21 U.S.C. § 841(b)(1)(B)(vi). All five defendants face a maximum prison term of 40 years, with a mandatory minimum prison term of 5 years. Laughren and Tawasha pleaded guilty to possession with intent to distribute fentanyl, in violation of 21 U.S.C. § 841(a)(1) &(b)(1)(C). These two defendants face a maximum prison term of 20 years in prison.

In addition to the maximum statutory penalties for their crimes, the court may order each defendant to serve additional periods of supervised release and additional fines. However, any sentence will be imposed only after consideration of the U.S. Sentencing Guidelines and the federal statute governing the imposition of a sentence, 18 U.S.C. § 3553. Sentencing for Castro-Benegas, Rosales-Montes, Cruz-Caceres, and Fernandez-Reyes is set for October 27, 2022. Judge Gonzalez Rogers scheduled further status hearings for Tawasha, Laughren, and Borges on September 29, 2022.

Assistant U.S. Attorneys Benjamin Kleinman and Noah Stern are prosecuting the case with the assistance of Katie Turner, Kay Konopaske, Leeya Kekona and Karina Ruiz. The prosecution is the result of an investigation by the Federal Bureau of Investigation, the Drug Enforcement Investigation, and the Alameda County Sheriff's Office. This investigation and prosecution are under the auspices of the Organized Crime Drug Enforcement Task Force, which identifies, disrupts, and dismantles the highest-level drug traffickers, money launderers, gangs, and transnational criminal organizations that threaten the United States by using a prosecutor-led, intelligence-driven, multi-agency approach that leverages the strengths of federal, state, and local law enforcement agencies against criminal networks.

Outcome: Seven defendants pleaded guilty.
Plaintiff's Experts:
Defendant's Experts:
Comments: