Please E-mail suggested additions, comments and/or corrections to Kent@MoreLaw.Com.
Help support the publication of case reports on MoreLaw
Date: 09-25-2022
Case Style:
Reginald Ferlandus Jackson v. The State of Texas
Case Number: 03-20-00085-CR
Judge: Melissa Goodwin
Court:
Court of Appeals Third Appellate District of Texas at Austin

On appeal from the 264th District Court of Bell County
Plaintiff's Attorney: Mr. Justin Bradford Smith The Honorable Stacey M. Soule
Defendant's Attorney: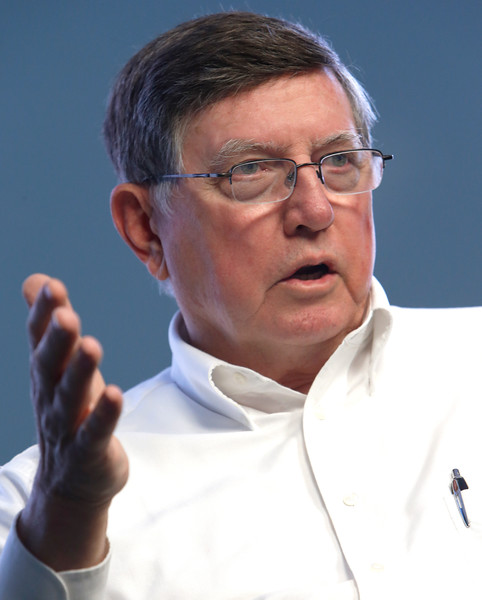 Click Here to Watch How To Find A Lawyer by Kent Morlan
Click Here For The Best Austin Criminal Defense Lawyer Directory

If no lawyer is listed, call 918-582-6422 and MoreLaw will help you find a lawyer for free.


Description:
Austin, Texas – Criminal Defense lawyer represented defendant charged with first-degree murder.


Appellant was indicted for "intentionally and knowingly caus[ing] the death of an individual, namely, Deandre Patrick Thomas, by shooting the said Deandre Patrick Thomas with 1 Because the parties are familiar with the facts of the case, its procedural history, and the evidence adduced at trial, we provide only a general overview of the facts of the case here. We provide additional facts in the opinion as necessary to advise the parties of the Court's decision and the basic reasons for it. See Tex. R. App. P. 47.1, .4. The facts recited are taken from the testimony and other evidence presented at trial. 2 a firearm" on or about August 18, 2018. It was undisputed at trial that appellant caused Thomas's death by shooting him multiple times with a .45 caliber handgun and that Thomas was unarmed. Prior to the shooting, appellant and Thomas had altercations at a club that included yelling and Thomas clapping his hands and pointing at appellant. Appellant left the club on separate occasions and individuals tried to calm him down in the club's parking lot, but he approached Thomas, who was right outside the club's front door at that time, and shot him multiple times at close range including after Thomas fell to the ground. After shooting Thomas, appellant walked away from the club and left the handgun along the route that he travelled on foot. Police officers located appellant shortly after the shooting and arrested him. The officers also located appellant's handgun. The State's witnesses during the trial's guilt or innocence phase included eyewitnesses to the shooting, police officers who responded and investigated the shooting, forensic scientists, and the medical examiner who performed the autopsy and testified that gunshot wounds caused Thomas's death. The State's exhibits included the autopsy report that documented nine gunshot wounds, forensic reports, physical evidence, photographs, and video recordings from the club from two different cameras. The shooting was captured on one of the video recordings. The defense theory was that appellant acted in self-defense, and appellant's witnesses were individuals who were at the club and appellant. In his testimony, appellant admitted that he shot Thomas nine times but testified that "fear took over" when Thomas's hand was in his pocket, that he "thought [Thomas] had a weapon at that point right there," that he was 3 in fear of his life when he fired the first shot,2 that Thomas "launched toward" him after the first shot so he "backed up and continued shooting."3 He also testified about a previous incident with Thomas at a nightclub where Thomas worked that occurred sometime between 2010 and 2011. He testified that on that occasion, Thomas "came up to [him] from behind, grabbed [him] around [his] neck and slammed [him] on the ground." He also testified that he knew Thomas was a "violent person" and that he had heard of Thomas's past aggressive acts, including that he "put a guy['s] head through a wall," "slammed this other girl and hit her head on the bar," and "choked a friend of mine out and slammed him throughout the club." The State's rebuttal evidence included video recordings from patrol car cameras that captured appellant speaking with police officers shortly after the shooting. On the recordings, appellant initially told the officers that his name was Ferlandus and that he was coming from a girl's house "around the corner" but later stated that he was coming from the club; that he had had an incident with Thomas "some years back" when Thomas, acting as a bouncer at a different club, "choked" and "slammed" him "on [the] floor"; that he saw Thomas at the club and "could not let it go until [Thomas] apologize[d]" about the prior incident; that Thomas told him "it's over" if Thomas went to his truck; and that Thomas "was not getting to [his] truck."4 He stated that Thomas was "real aggressive" and a "bully" and that he "only" was asking for an apology. 2 Appellant testified "I really was," when he was asked "whether or not you were in fear for your life when you fired the first shot." 3 Appellant also testified, "[When] I fired the first shot, [Thomas] lunged. And I was really scared, so I closed my eyes and fired, fired, fired until I was empty. I was like in a daze. Only thing I could say is stupid, stupid." 4 On the recording, appellant refers to Thomas as "Deon. 4 The jury found appellant guilty, and the trial proceeded to the punishment phase. The defense theory during the punishment phase was that appellant caused the death of Thomas "under the immediate influence of sudden passion arising from an adequate cause." See Tex. Penal Code § 19.02(d) (explaining that offense of murder is second-degree felony if defendant proves that he caused death under immediate influence of sudden passion arising from adequate cause). After hearing additional evidence, the jury found that the offense was not committed under sudden passion arising from an adequate cause and assessed punishment at confinement for thirty years. See id. § 12.32 (stating punishment range for confinement of life or "not more than 99 years or less than 5 years" for first-degree felony). The trial court thereafter signed the judgment of conviction in accordance with the jury's verdict and included an affirmative deadly weapon finding. Appellant filed a motion for new trial, which was overruled by operation of law. This appeal followed. ANALYSIS Discharge of Juror In his first issue, appellant argues that: (i) the trial court "abused its discretion by discharging a biased but not disabled juror," see Tex. Code Crim. Proc. art. 36.29(a), and (ii) because the trial court erroneously discharged a non-disabled juror, it erred by denying appellant's motion for mistrial, and appellant was harmed, see Tex. R. App. P. 44.2(b) (requiring reversal of non-constitutional error if error affected defendant's substantial rights). Article 36.29(a) generally authorizes the trial court in a felony case after the trial begins to determine that a juror has become disabled and, in that case, to discharge the juror without the consent of the parties and proceed with the remainder of the jury. See Tex. Code 5 Crim. Proc. art. 36.29(a); State v. Hernandez, 363 S.W.3d 745, 751 (Tex. App.—Austin 2011, pet. ref'd) (explaining that if trial court finds juror disabled after trial begins, court may remove juror without consent of parties and proceed with remainder of jury). The Texas Court of Criminal Appeals "has interpreted Article 36.29 to require that a disabled juror suffer from a 'physical illness, mental condition, or emotional state that would hinder or inhibit the juror from performing his or her duties as a juror,' or that the juror was suffering from a condition that inhibited him from 'fully and fairly performing the functions of a juror.'" Scales v. State, 380 S.W.3d 780, 783 (Tex. Crim. App. 2012) (citations omitted). We review a trial court's decision to discharge a juror for abuse of discretion. Id. at 784. "Absent such an abuse, no reversible error will be found." Id. "Therefore, in order to support its judgment, the trial court must make a finding, sufficiently supported by the record, that the juror was disqualified or unable to perform the duties of a juror." Id. "When reviewing the dismissal of a juror, an appellate court may not presume from a silent record that the dismissal was proper," but it is not "the role of an appellate court to substitute its own judgment for that of the trial court." Id. Our role is to "assess whether, after viewing the evidence in the light most favorable to the trial court's ruling, the ruling was arbitrary or unreasonable." Id. We must uphold the ruling "if it is within the zone of reasonable disagreement." Id. In this case, after the jury was sworn but before testimony was presented, the trial court was informed of the juror in question's concerns and then had the following colloquy with the juror in question: The Court: . . . Ma'am, I understand from the deputy that you have some concern that you have seen someone that you have a relationship or a history with; is that correct? 6 Juror: Yes, sir. The Court: . . . The individual that we're talking about is not a witness? Juror: No. The Court: Do you feel like the fact that someone you know is connected in this way to this case would impair your ability to hear the case? Juror: Yes. The prosecutor also asked the juror who it was that she knew, and she said her former basketball coach. After she provided the coach's name, the prosecutor explained that he did not believe that the coach would be a witness and asked the juror about her ability to be a fair juror: Prosecutor: . . . I don't believe [the basketball coach] is going to be a witness in the case. I believe he just might be friendly with some witnesses. The fact that he's friendly would that impair your ability to be a fair juror? Juror: Yes. Prosecutor: Do you believe you could now be fair to both sides? Juror: No. Not that I can sit here and lie . . . He's my ex basketball coach and being a mentor, it's not going to be fair for the defendant. When the trial court asked defense counsel if he had questions, defense counsel stated that he did not hear what the juror said. The trial court advised defense counsel that the juror said she did not think she "could be fair to the defendant with her former mentor and basketball coach being affiliated with one side of this case." Defense counsel responded that they probably "need to do something about it" if it was "the State's side" but did not ask the juror any questions. After 7 further discussion with the parties, the trial court advised the juror in question that she was not required to return in the morning. 5 The following day of trial, defense counsel moved for a mistrial, objected to proceeding with eleven jurors, and argued that the juror in question was not disabled under article 36.29 because "she just simply said she couldn't be fair." The trial court denied the motion for mistrial, advised the parties that the trial would proceed with eleven jurors, and found the juror in question disabled. See Tex. Code Crim. Proc. art. 36.29(a). He explained that the juror could not "be fair based on her mental connection" and that he "want[ed] to emphasize the term mentor that [the juror] used, not just knowledge of or familiarity with." On appeal, appellant argues that the Texas Court of Criminal Appeals "has consistently held that a biased juror is not disabled—even if that juror would be subject to challenge for cause." The Texas Court of Criminal Appeals, however, has recognized that a juror's bias constitutes a disability within the meaning of article 36.29 "if the effect of such bias 'on a juror's mental condition or emotional state' inhibits the juror from 'fully and fairly performing his functions as a juror." Hernandez, 363 S.W.3d at 751 (quoting Reyes v. State, 30 S.W.3d 409, 412 (Tex. Crim. App. 2000) (emphasis added)). "The determination of whether bias rises to the level of disabling a juror is left to the discretion of the trial court." Id. (citing Routier v. State, 112 S.W.3d 554, 588 (Tex. Crim. App. 2003)). 5 At that point it was around 5:00 p.m. The State argues that appellant is estopped on appeal from complaining about the discharge of the juror in question because appellant agreed with the trial court before the trial court told the juror that she was not required to return the following day. See, e.g., Jones v. State, 119 S.W.3d 766, 784 (Tex. Crim. App. 2003) (concluding that appellant was estopped from complaining about juror's discharge because he requested it as alternative to mistrial). For purposes of our analysis, we assume without deciding that appellant is not estopped from complaining about the trial court's discharge of the juror in question. 8 In this case, the juror testified that her relationship with her former coach would impair her ability to be a fair juror, and the trial court found that "the juror is disabled and cannot be fair based on her mental connection" with her former coach, explaining that it "want[ed] to emphasize the term mentor that she used, not just knowledge of or familiarity with." See Reyes, 30 S.W.3d at 412 (distinguishing cases in which Texas Court of Criminal Appeals had held that juror's bias or prejudice against defendant did not render juror disabled because "juror merely had some knowledge of the defendant" and explaining that "while mere knowledge of a defendant cannot, in and of itself, render a juror 'disabled,' the effect of such knowledge on a juror's mental condition or emotional state may result in rendering the juror 'disabled' as that term has been construed with regard to art. 36.29"). Viewing the juror's testimony in the light most favorable to the trial court's determination to discharge the juror, we cannot conclude that the trial court's determination was arbitrary or unreasonable. See Scales, 380 S.W.3d at 784 (explaining that trial court is "sole fact-finder and judge of the credibility of the testifying jurors"); Hernandez, 363 S.W.3d at 751 (explaining that when sitting juror expresses bias against defendant, "trial court must determine whether the juror can set aside the bias and remain fair and impartial" and that determination is left to trial court's discretion). 6 Thus, on this record, we conclude that the trial court did not abuse its discretion when it discharged the juror in question. 6 See also Jarrett v. State, No. 10-16-00049-CR, 2017 Tex. App. LEXIS 4271, at *5–6 (Tex. App.—Waco May 10, 2017, pet. ref'd) (mem. op., not designated for publication) (concluding that trial court did not abuse its discretion in determining that juror was disabled under article 36.29(a) because juror "acknowledged having trouble with remaining fair and impartial" once she realized that victim was childhood friend of juror's daughter and that evidence demonstrated that juror "was in an emotional state that prevented her from fully and fairly performing her duties as a juror"); Hernandez v. State, Nos. 03-12-00713-CR & 03-12-00714-CR, 2014 Tex. App. LEXIS 9337, at *10 (Tex. App.—Austin Aug. 22, 2014, pet. ref'd) (mem. op., not designated for publication) (concluding that trial court did not abuse its discretion when it found that juror was disabled from siting and explaining that "analysis in 9 Because we have concluded that the trial court did not abuse its discretion in discharging the juror in question, it follows that the trial court did not err in denying appellant's motion for mistrial. A judge may grant a mistrial based on "manifest necessity," which "exists when the circumstances render it impossible to arrive at a fair verdict, when it is impossible to continue with trial, or when the verdict would be automatically reversed on appeal because of trial error." Hill v. State, 90 S.W.3d 308, 313 (Tex. Crim. App. 2002). "The judge is required to consider and rule out 'less drastic alternatives' before granting a mistrial." Id. (quoting Brown v. State, 907 S.W.2d 835, 839 (Tex. Crim. App. 1995)). In this case, after the trial court discharged the juror because of disability, the trial court was required to proceed with the eleven remaining jurors under article 36.29(a) and, thus, did not err by denying the motion for mistrial. See Tex. Code Crim. Proc. art. 36.29(a); Hill, 90 S.W.3d at 315 (explaining that article 36.29 requires trial to proceed with eleven jurors if one juror dies or becomes disabled from sitting). Thus, we overrule appellant's first issue and do not conduct a harm analysis. Exclusion of Evidence In his second issue, appellant argues that the trial court abused its discretion by excluding an exhibit that showed Thomas's "violent character." The excluded exhibit was certified copies of charges against Thomas for the class A misdemeanor offense of assault with bodily injury at a club in April 2016 and other documents related to the charges including their dismissal after Thomas died. Appellant argues that the exclusion of the exhibit "violated his Reyes did not hinge on the source of the juror's bias against the defendant, but rather the fact that it made the juror unable to fully and fairly perform his duties as a juror" (citing Reyes v. State, 30 S.W.3d 409, 411–12 (Tex. Crim. App. 2000)). 10 constitutional right to present a meaningful defense because the evidence was relevant and vital to his self-defense claim."7 The United States Constitution guarantees criminal defendants "a meaningful opportunity to present a complete defense." Holmes v. South Carolina, 547 U.S. 319, 324 (2006) (quoting Crane v. Kentucky, 476 U.S. 683, 690 (1986)); see Ray v. State, 178 S.W.3d 833, 835 (Tex. Crim. App. 2005) (describing two circumstances in which improper exclusion of evidence may establish constitutional violation). However, "evidentiary rulings rarely rise to the level of denying the fundamental constitutional rights to present a meaningful defense." Williams v. State, 273 S.W.3d 200, 232 (Tex. Crim. App. 2008) (quoting Potier v. State, 68 S.W.3d 657, 663 (Tex. Crim. App. 2002)); accord Wiley v. State, 74 S.W.3d 399, 405 (Tex. Crim. App. 2002). And, when evidence comes in an objectionable form, neither the Texas nor the United States Constitutions require its admission. See Davis v. State, 313 S.W.3d 317, 329 n.26 (Tex. Crim. App. 2010) (observing that constitutional right to "meaningful opportunity to present a complete defense" is "qualified by requirement that the evidence be relevant and not excluded by an established evidentiary rule"); see also Crane, 476 U.S. at 690 (explaining that "we have never questioned the power of States to exclude evidence through the application of evidentiary rules that themselves serve the interests of fairness and reliability—even if the defendant would prefer to see that evidence admitted"). On appeal, appellant does not assert that the exhibit was admissible under state evidentiary rules, acknowledging that the "altercation reflected" in the exhibit "constitutes 'uncommunicated character' evidence" that ordinarily would only be admissible in the form of 7 At trial, appellant argued that the exhibit was admissible "to show who the first aggressor was." 11 reputation or opinion testimony. 8 See Tex. R. Evid. 404(a)(3), 405(a); Ex parte Miller, 330 S.W.3d 610, 619 (Tex. Crim. App. 2009) (explaining that "'uncommunicated character' evidence" may be admissible "only through reputation and opinion testimony under Rule 405(a)"). He argues that state evidentiary rules may not violate a defendant's constitutional right to present a complete defense. Appellant, however, was able to present character evidence to support his defense that Thomas was the first aggressor, including appellant's testimony of an alleged prior incident between appellant and Thomas at a club in which Thomas "came up to [him] from behind, grabbed [him] around [his] neck and slammed [him] on the ground." Appellant also testified that he knew Thomas was a "violent person" and that he had heard of Thomas's past aggressive acts, including that he "put a guy['s] head through a wall," "slammed this other girl and hit her head on the bar," and "choked a friend of mine out and slammed him throughout the club." On this record, we cannot conclude that appellant has shown that the trial court's exclusion of this exhibit violated his constitutional rights. See Wiley, 74 S.W.3d at 408 (observing that "appellant has failed to show how the trial judge's ruling was erroneous, much less so clearly erroneous that it violated his constitutional rights"). We overrule appellant's second issue. Parole Law Instruction In his third issue, appellant argues that the trial court submitted the wrong parole law instruction in the punishment charge and that he suffered egregious harm. The State agrees 8 In its ruling that the exhibit would not be admitted, the trial court explained, "an allegation like this—we could simply have the wrong guy. We don't know from this document that—that Mr. Thomas wasn't just wrongfully accused in that case, and so the document doesn't get in." 12 that the charge incorrectly informed the jury of the existence of good conduct time and its application to appellant. See Tex. Code Crim. Proc. art. 37.07, § 4(a); Tex. Gov't Code § 508.145(d)(2) (stating that inmates serving sentences for offenses including first-degree murder are not eligible for release on parole until "inmate's actual calendar time served, without consideration of good conduct time, equals one-half of the sentence or 30 calendar years, whichever is less"). The charge erroneously instructed the jury how good conduct time is awarded, that appellant "may earn time off the period of incarceration imposed through the award of good conduct time," and that appellant's parole eligibility would be after "the actual time served plus any good conduct time earned equals one-half of the sentence imposed or 30 years, whichever is less." Because there was charge error, we must determine if the error was harmful. See Arteaga v. State, 521 S.W.3d 329, 333 (Tex. Crim. App. 2017) (explaining that when court determines that jury charge error exists, court then determines whether defendant was harmed by error). In this case, because appellant did not object to the erroneous instructions, we review the record for egregious harm. Ngo v. State, 175 S.W.3d 738, 743–44 (Tex. Crim. App. 2005) (citing Almanza v. State, 686 S.W.2d 157, 171 (Tex. Crim. App. 1985) (op. on reh'g)); see also Marshall v. State, 479 S.W.3d 840, 843 (Tex. Crim. App. 2016) (explaining that degree of harm required for reversal depends on whether jury charge error was preserved in trial court). "Jury-charge error is egregiously harmful if it affects the very basis of the case, deprives the defendant of a valuable right, or vitally affects a defensive theory." Marshall, 479 S.W.3d at 843; see Arteaga, 521 S.W.3d at 338; Villarreal v. State, 453 S.W.3d 429, 433 (Tex. Crim. App. 2015). 13 "Egregious harm is a 'high and difficult standard' to meet, and such a determination must be 'borne out by the trial record.'" Villarreal, 453 S.W.3d at 433 (quoting Reeves v. State, 420 S.W.3d 812, 816 (Tex. Crim. App. 2013)); see Nava v. State, 415 S.W.3d 289, 298 (Tex. Crim. App. 2013) ("[Egregious harm] is a difficult standard to meet and requires a showing that the defendants were deprived of a fair and impartial trial."). "We will not reverse a conviction unless the defendant has suffered 'actual rather than theoretical harm.'" Villarreal, 453 S.W.3d at 433 (quoting Cosio v. State, 353 S.W.3d 766, 777 (Tex. Crim. App. 2011)); see Marshall, 479 S.W.3d at 843 (requiring courts "to examine relevant portions of entire record to determine whether appellant suffered actual harm, as opposed to theoretical harm, as a result of the error"). In examining the record to determine whether jury charge error has resulted in egregious harm, we consider (1) the entirety of the jury charge; (2) the state of the evidence, including the contested issues and weight of probative evidence; (3) the arguments of counsel; and (4) any other relevant information revealed by the trial record as a whole. Arteaga, 521 S.W.3d at 338; Marshall, 479 S.W.3d at 843; Villarreal, 453 S.W.3d at 433; Almanza, 686 S.W.2d at 171. The analysis is "fact specific and is done on a 'case-by-case basis.'" Arrington v. State, 451 S.W.3d 834, 840 (Tex. Crim. App. 2015) (quoting Gelinas v. State, 398 S.W.3d 703, 710 (Tex. Crim. App. 2013)). We also presume that the jury followed the instructions given in the charge. See Thrift v. State, 176 S.W.3d 221, 224 (Tex. Crim. App. 2005); Luquis v. State, 72 S.W.3d 355, 366 (Tex. Crim. App. 2002). And a curative instruction, in combination with other factors, "may mitigate against a finding of egregious harm." See Igo v. State, 210 S.W.3d 645, 647 (Tex. Crim. App. 2006). 14 Appellant asserts that the punishment evidence weighs against a finding of egregious harm but argues that the charge and the prosecutor's specific reference in closing argument to "any good conduct time earned" weighs in favor of a finding of egregious harm. The prosecutor inaccurately explained, [U]nder the law applicable in this case, if the defendant is sentenced to a term of imprisonment, [he] may not be eligible for parole until the actual time served plus any good conduct time earned equals one-half of the sentence imposed or 30 years whichever is less. The prosecutor then followed this statement with an accurate explanation about parole eligibility: Eligibility for parole does not guarantee it's going to be granted. Nobody knows what parole is going to do. This is just eligibility. But that term 30 years or less, what that means is what I have up there. Half time is what you see. Forty is 20, 60 is 30. But then for 30 years whichever is less, everything above 60 is 30 for purposes of parole including life. That's what that means. Appellant objected at that point to the argument, stating that the argument was "not necessarily true," but the trial court overruled the objection and advised the jury that the law in the charge was accurate and that the "lawyers' comments are their perceptions and their explanations of the law, you'll remember to apply the law to the facts as you see them." Although the prosecutor in closing argument and the jury charge erroneously referred to good conduct time and its application to appellant, the instructions to the jury also included that "[e]ligibility for parole does not guarantee that parole will be granted" and that while they "may consider the existence of the parole law and good conduct time," they "are not to consider the extent to which good conduct time may be awarded to or forfeited by this particular defendant" or "the manner in which the parole law may be applied to this particular defendant." See Igo, 210 S.W.3d at 647 (concluding that "standard curative language 15 admonishing the jury not to consider the extent to which the parole law might be applied to the defendant" mitigated against finding egregious harm). And the jury did not send notes to the trial court regarding parole or its effect on appellant's length of incarceration,9 there was no testimony asserting juror misconduct, and nothing in the record would support that the jury failed to follow the trial court's instruction not to consider how the operation of parole might apply to appellant's actual length of imprisonment. See Thrift, 176 S.W.3d at 224 (explaining that presumption that jury followed instructions is refutable but "appellant must rebut the presumption by pointing to evidence that the jury failed to follow the trial court's instructions"). In the trial's punishment phase, the defense theory was that appellant shot Thomas when appellant was under the immediate influence of sudden passion, which would have reduced the punishment range to that of a second-degree felony, see Tex. Penal Code § 19.02(d) (explaining that offense of murder is second-degree felony if defendant proves that he caused death under "immediate influence of sudden passion arising from an adequate cause"), but appellant does not challenge the jury's finding that he was not under the immediate influence of sudden passion, and the state of the evidence, including video recordings, was strong that he intentionally shot an unarmed man multiple times at close range. The jury's assessment of confinement for thirty years and no fine also was at the bottom half of the punishment range. See id. § 12.32 (stating that punishment range for first-degree felony is "for life or for any term of not more than 99 years or less than 5 years" and fine of up to $10,000). Based on our review of the record, we conclude that the erroneous instructions in the punishment charge about good conduct time did not cause appellant egregious harm. 9 The jury's only note during the punishment phase was about their ability to be unanimous. 16 See Arteaga, 521 S.W.3d at 338; Marshall, 479 S.W.3d at 843; Villarreal, 453 S.W.3d at 433; Almanza, 686 S.W.2d at 171. We overrule his third issue

Outcome: Having overruled appellant's issues, we affirm the judgment of conviction.

Plaintiff's Experts:

Defendant's Experts:

Comments: