Please E-mail suggested additions, comments and/or corrections to Kent@MoreLaw.Com.
Help support the publication of case reports on MoreLaw
Date: 08-18-2020
Case Style:
United States of America v. Dylan Matthew Deling, Jason Keens," a/k/a "Dylan Nash"
Case Number: 0:19-cr-00041-WMW-BRT
Judge: Wilhelmina M. Wright
Court: United States District Court for the District of Minnesota (Hennepin County)
Plaintiff's Attorney: United States District Attorney's Office
Defendant's Attorney:

Call 918-582-6422 for help finding a great criminal defense lawyer in Minneapolis, Minnesota.

Description: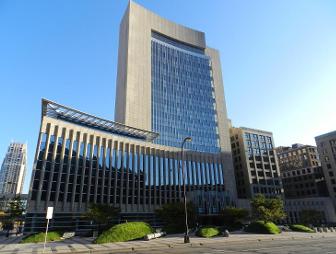 Minneapolis, MN - The United States of America charged Dylan Matthew Deling, Jason Keens," a/k/a "Dylan Nash" with producing child pornography and extortion.
"This defendant's victimization went beyond sexual exploitation; his ultimate goal was to instill fear and humiliation. This type of depraved criminal behavior will not be tolerated," said U.S. Attorney Erica MacDonald. It is my hope that today's sentence represents justice and closure for the victims and their families."
"The sentence of this defendant demonstrates the FBI's never-ending commitment to apprehending sexual offenders who prey on innocent children," said Aubree M. Schwartz, Acting Special Agent in Charge of the FBI's Minneapolis field office. "No sentence can wipe away the scars and irreparable harm those heinous actions leave on child victims. This should send a strong message to anyone considering exploiting our most vulnerable citizens."
According to the defendant's guilty plea and documents filed in court, between October 2017 and August 2, 2018, DELING used multiple social media and chat platforms, including Snapchat, Facebook, Instagram, Kik, and Skype, as well as text messages to carry out his sextortion scheme. Sextortion is the act of extorting sexually explicit images and videos from a victim by threatening to reveal a victim's sexually explicit chats, images, or videos, or through threats of harm to the victim or the victim's loved ones. In the course of his scheme, DELING sextorted more than 40 minor girls whom he knew to be or believed were between 11 and 17 years old.
According to the defendant's guilty plea and documents filed in court, DELING, using multiple usernames and accounts, employed several different techniques to attempt to and to obtain child pornography from minor girls. One technique DELING used was offering compliments and expressions of affection to the minor girls to persuade them into creating sexually explicit images of themselves. In many instances, DELING threatened to and actually did disseminate sexually explicit images of the girls to their friends and family if the girls refused to provide him with sexually explicit images. In other instances, DELING threatened to send his associates to rape, kidnap, injure, or kill the girls or their loved ones. To underscore his threats, DELING sent screenshots of maps of the girls' residences, family members' contact information, and other identifying information to the girls, as well as posting the information online. In at least one instance, DELING obtained sexually explicit images through a friend of one of the girls.
This case was the result of an investigation conducted by the FBI, in coordination with multiple state and local law enforcement agencies inside and outside of Minnesota.
This case was prosecuted by Assistant U.S. Attorney Miranda E Dugi.
Defendant Information:
DYLAN MATTHEW DELING, a/k/a "Jason Keens," a/k/a "Dylan Nash," 21
Fairmont, Minn.
Convicted:
Production of child pornography, 1 count
Interstate communication with intent to extort, 1 count
Sentenced:
420 months in prison
30 years of supervised release
Outcome: Defendant was sentenced to 240 months in prison.
Plaintiff's Experts:
Defendant's Experts:
Comments: