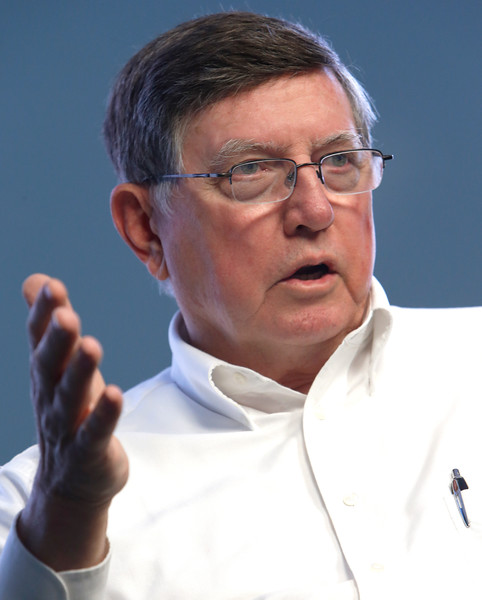 Defendant's Attorney: Ellen B. Siverman, Jennifer Weller, Margaret Ann Santos and Margarity Gokhberg
Description: Minneapolis, Minnesota consumer law lawyers represented Plaintiffs, who sued Defendant on a consumer fraud class action theory.


Defendant Target Corporation advertises and sells Apple iTunes Gift Cards. Target receives the Gift Cards from a third-party vendor, and for each sale, receives a commission from that vendor. Upon arrival to Target, the Gift Cards are packaged in a way that advertises their value in an amount certain, determined and paid for at the time of sale. The packaging conceals a 16-digit activation code on the back of the Gift Card that is required to redeem the Gift Card.

At the point of purchase, consumers load funds onto the Gift Card at a Target retail store for those funds to be used at a later time. Target then activates the Gift Card so that the Activation Code may be used. Plaintiffs Shukai Chen, Christina Lira-Porcho, Rita Manning, Keppie Moore, Yike Xue, John Turek, Jack Garthwaite, Robin Prebe, Jewel Mitchell, Beverly Sikora, Darrell Sandifer, Thelma Brown, Patricia Logsdon, Lisa Dannolfo, Scott Dunham, Laurie Williams, Sabrina Jackson, Tammy Gower, Shirley Wiley, Kim McCullough, Robert Diehl, Stephanie Baker, Jiyoung Kim, Curtis McMaster, Raymond Lewis, Caleb Rogers, Lindsey Arotin, Angela Wilczynski, Shanequa Morris, Katrina Bailey, and Tori Gouge (collectively, "Plaintiffs"), on behalf of themselves and those similarly situated, allege that since at least 2017, Target has known that the Gift Cards it sells are unsecure and susceptible to tampering by third parties.[2] (Id. ¶ 42.)

Each Plaintiff claims that they purchased one or more Gift Cards from a Target store between 2017 and 2020 and that when they attempted to use the Gift Card(s), the funds had been drained by unidentified third parties.[3] (Id.¶¶ 8-38.) Sixteen plaintiffs allege that they filed a complaint with Target and that Target allegedly refused to refund their money. (Id. ¶¶ 8-14, 17-18, 20-22, 30, 34, 36, 38). Plaintiffs further allege that Target has received "hundreds, if not thousands of complaints, " both at its headquarters in Minnesota and in various stores around the country, by others who experienced the depletion of their Gift Card funds.[4] (Id. ¶¶ 47, 49; see also FAC Exs. 1, 2 (spreadsheet listing nearly 700 complaints from consumers who purchased Gift Cards).) Plaintiffs contend that while these complaints put Target on notice that the Gift Cards were not secure prior to selling them to consumers (id. ¶ 47), Target: (1) continued to sell the Gift Cards without warning or disclosing to consumers that there was a risk the Gift Cards could be worthless to them after purchase (id. ¶¶ 50, 53);[5] and (2) "failed to take adequate and reasonable measures to ensure that third parties did not tamper with the Gift Cards and to protect its customers from having their Gift Card funds depleted or used by third parties" (id. ¶ 51).[6] Plaintiffs assert that, "[n]o reasonable consumer, " including Plaintiffs, "would knowingly purchase a Gift Card where there was a probability or possibility that, prior to sale, the secret Activation Code was known to third parties other than Target or an entity with a 'need to know.'" (Id. ¶ 58.)

Plaintiffs allege that they "were damaged in the amount of the money loaded on the [Gift Cards] but lost due to a third party using the funds, " and that they "suffered embarrassment, humiliation and distress associated with giving valueless Gift Cards to family members, friends, and others."[7] (Id. ¶ 62.) Plaintiffs further allege that "[t]he tampering of Gift Cards purchased from Target is rampant and widespread and Target is well-aware of the problem, yet Target continues to sell unsecure Gift Cards susceptible to tampering without warning consumers of this fact."[8] (Id. ¶ 63.)

Plaintiffs seek to certify a "Nationwide Class" under Fed.R.Civ.P. 23(b)(2) and (b)(3) defined as:

All purchasers of an Apple iTunes Gift Card, acquired from Target retail stores, which was subject to unauthorized use by a third party after purchase of the Gift Card but prior to the first authorized use.

(FAC ¶65). Plaintiffs' 365-page First Amended Complaint alleges 163 Counts against Target. (See FAC ¶¶ 82-2007.) Their allegations include violations of consumer fraud and warranty statutes of 50 states and the District of Columbia (Counts 1-157) (see Id. ¶¶ 82-1945), as well as common law claims for unjust enrichment (Count 158), negligent misrepresentation (Count 159), fraud by omission (Count 160), breach of contract (Count 161), breach of implied contract (Count 162), and negligence (Count 163) on "behalf of the nationwide class (applying Minnesota law) or, alternatively, the State Subclasses" (see id. ¶¶ 1946-2007).

Target moves to dismiss and strike Plaintiffs' First Amended Complaint under Rules 12(b)(1), 12(b)(6), and 12(f). (See generally Def. Memo.) Specifically, Defendant argues that under Rule 12(b)(1), the Court should dismiss all state and common law claims in states for which there is no named Plaintiff as well as claims in states where Plaintiffs failed to comply with state-specific requirements. Defendant further argues that the Court should dismiss Plaintiffs' claims under Rule 12(b)(6) because Plaintiffs: (1) fail to state a claim for violations of each state's consumer protection or unfair trade and deceptive practices act statute; (2) fail to plead that the Gift Cards were unmerchantable when they left Target's possession; (3) fail to allege that they relied on Target in purchasing the Gift Cards; and (4) misapply Minnesota law to their nationwide claims. Finally, Defendant argues that this Court should strike or dismiss the class allegations under Rule 12(f) because: (1) determining which laws of 51 jurisdictions should apply to these nationwide claims is a complicated task that does not comport with Rule 23; and (2) Plaintiffs cannot show that common questions predominate.

Outcome: For the reasons discussed below, the Court finds that Plaintiffs' First Amended Complaint is sufficient to proceed largely as is. The Court notes, though, that success at this stage does not mean that Plaintiffs' claims will ultimately prevail, or that class certification is warranted. The Court strongly encourages the parties to engage in settlement discussions.

Plaintiff's Experts:
Defendant's Experts:
Comments: