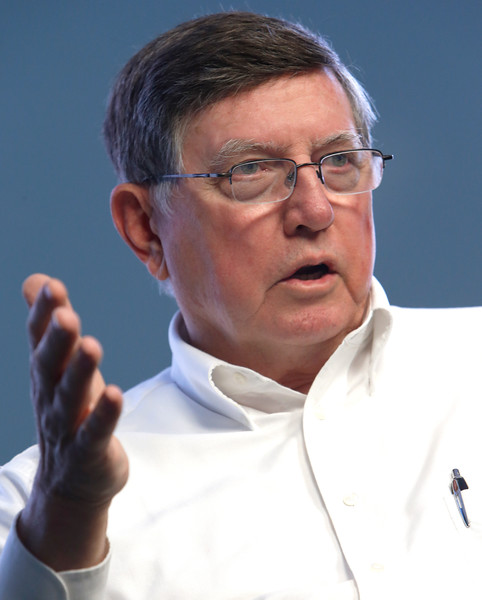 Defendant's Attorney: Emily Tung and Lloyd J. Bandy, Jr., Robert John Givens
Description: Liberty, Missouri personal Injury lawyers represented Plaintiff, who sued Defendants on medical malpractice negligence theories.

Harned has diagnoses of bipolar disorder, borderline personality disorder, and generalized anxiety disorder. She also has a history of psychosis, and in May, 2016, Harned began experiencing psychotic symptoms. In May and June, 2016, Harned was seen twice at Truman Medical Center, and once at Liberty Hospital, after expressing suicidal ideations. From Liberty Hospital, she was discharged to St. Francis Hospital for inpatient psychiatric treatment for fourteen days.

On July 23, 2016, Harned was again seen at Liberty Hospital after she attempted to commit suicide by overdosing on a prescribed anti-depressant and a pain medication. Harned was admitted to Liberty Hospital. Dr. Elizabeth Gerstner ("Dr. Gerstner"), the attending physician at Liberty Hospital, placed Harned on a low dose of Ativan.

On July 25, 2016, Dr. Spurlock was working as a consulting psychiatrist at Liberty Hospital when he evaluated Harned. Dr. Spurlock testified that it was his job to evaluate Harned's safety, and to determine whether she should be discharged to inpatient psychiatric treatment, or whether she could be discharged with alternative plans. Spurlock had access to, and testified that she had reviewed, Harned's past medical records, which reflected that Harned did not have a primary treating psychiatrist. Dr. Spurlock knew that Harned had already scheduled an initial intake appointment for August 2, 2016 with a social worker at Tri-County Mental Health. Dr. Spurlock "felt that [Harned] was doing well [when he saw her, and] that there was no reason she couldn't keep that" appointment. Dr. Spurlock recognized that the August 2, 2016 appointment was eight days away, and that the appointment would be with a social worker and not a psychiatrist. Dr. Spurlock noted, however, that Harned's mother promised to monitor Harned and to control her medications until she could be seen by a psychiatrist.

Dr. Spurlock determined that Harned should be discharged to her mother's care, without inpatient psychiatric treatment. Dr. Spurlock also determined that Harned's low dose of Ativan should be continued upon her discharge, with no additional medications being prescribed. Ativan has "some anxiety-relieving benefits," which is the primary reason it is used, but Dr. Spurlock stated that it "also has some mood-stabilizing properties and helps with agitation." Dr. Spurlock acknowledged that there are stronger mood-stabilizing drugs available. However, Dr. Spurlock testified:

I felt it was valid to go ahead and have her on [Ativan], which would provide some of the calming effect and stabilizing properties and not put her on another medication that -- I mean, mood stabilizers can have significant side effects. Depakote, lithium, those medications, you have to get blood work done [] sporadically. You have [to] test levels, generally in a week is recommended, and so there can be a lot of problems with those, and she was not going to be in with anybody's -- with me specifically at that time, and I felt it would be worthwhile to hold off.

;Harned was discharged from Liberty Hospital on July 25, 2016, the same day she was evaluated by Dr. Spurlock.

On August 8, 2016, Harned again attempted suicide, this time by dousing herself in hairspray and setting herself on fire. Harned suffered third-degree burns on forty-two percent of her body including to her face, neck, torso, arms, and legs. Dr. Dhaval Bhavsar ("Dr. Bhavsar"), Harned's treating physician, testified that treating Harned's burns "was a matter of life and death." Harned underwent four skin graft surgeries and nearly two dozen laser surgeries.

;Harned filed a lawsuit alleging medical malpractice against Dr. Spurlock, Dr. Gerstner, New Liberty Hospital Corporation, and Meritas in the Circuit Court of Clay County, Missouri, arguing that each breached the standard of care when treating Harned during her July 2016 hospitalization. A jury trial began on July 6, 2021. Harned dismissed her claims against Dr. Gerstner and New Liberty Hospital Corporation during trial.

;Harned presented testimony from several witnesses, including Dr. Bhavsar, and Dr. Geetha Jayaram ("Dr. Jayaram"), an expert witness specializing in psychiatry. Dr. Bhavsar testified about the nature, extent, and treatment of Harned's burn injuries. Dr. Jayaram testified that there are various levels of psychiatric care, including inpatient care, where a patient stays and is treated in a hospital setting; outpatient care, which can be "intensive," meaning the patient "comes three times a week to see a therapist," or receives outpatient services less frequently; and day hospital care, where a patient receives care in the hospital during the day only. Dr. Jayaram opined that when Harned was discharged from Liberty Hospital on July 25, 2016, she should have been sent to inpatient care because that was the safest level of care for her at that time. Dr. Jayaram also explained that the standard of care requires a doctor to figure out what medications work or don't work, and why, customized to each patient, by looking at "safety, tolerability, efficacy of the drug improvement clinical scientific trials, price, [and] simplicity of dosing and administration." Dr. Jayaram opined that "if the patient has a primary disorder such as bipolar illness, she needs to be on a mood stabilizer. She needs to be on an antipsychotic if she's had psychotic symptoms." Dr. Jayaram pointed out that despite Harned's diagnoses and symptoms, Dr. Spurlock did not prescribe either a mood stabilizer or an antipsychotic medication.

The jury returned its verdict in favor of Harned and against Defendants, assessing 100 percent of the fault for Harned's personal injuries to the Defendants. The jury found the total compensatory damages for Harned's personal injuries to be $246,288.68 for past economic damages, $260,000 for past noneconomic damages, and $300,000 for future noneconomic damages, for total damages in the amount of $806,288.68.

On July 28, 2021, Defendants filed a motion for remittitur pursuant to section 538.210.2(1)[2] ("Motion for Remittitur"), which argued that Harned's injuries did not qualify as a catastrophic personal injury under section 538.205(1) because "there was no evidence at trial that [she] suffered irreversible failure of one or more major organ systems." (Emphasis in original). Defendants argued that she was therefore not eligible for the higher noneconomic damages cap set forth in section 538.210.2(2). Defendants asserted that the lower noneconomic damages cap set forth in section 538.210.2(1) applied, and that the trial court should reduce Harned's noneconomic damages by $117,426. On
August 17, 2021, the trial court issued a judgment consistent with the jury's verdict in the amount of $806,288.68 ("Judgment"), effectively denying the Motion for Remittitur.

On August 31, 2021, Defendants filed a motion for new trial ("Motion for New Trial"), alleging that prejudicial juror misconduct occurred during trial when a juror obtained extraneous evidence and shared it with other jurors; that the trial court erred by submitting Instruction No. 8, the verdict director, because it was unsupported by substantial evidence and was overly broad; and that the trial court erred when it prohibited Defendants from cross-examining Dr. Jayaram about "whether other healthcare providers provided similar care" to that of Dr. Spurlock when treating Harned in order to challenge Dr. Jayaram's opinion about the standard of care.

Defendants attached affidavits from three jurors to the Motion for New Trial. The affidavits alleged that during deliberations, each juror heard another juror ("Challenged Juror"), "make statements that she had conducted her own medical research on the [i]nternet regarding the drug Ativan." The three jurors alleged that the Challenged Juror told "the jury during deliberations that Ativan can cause hallucinations," that they did not believe that information was ever introduced at trial, and that the information was "interjected into [their] deliberations," leading them to "believe that other jurors improperly acted on this information in finding for [Harned]."

On November 12, 2021, the trial court issued a docket entry denying the Motion for New Trial, and finding "that no prejudicial misconduct occurred.
Outcome: Affirmed by the Missouri Court of Appeals.
Plaintiff's Experts:
Defendant's Experts:
Comments: