Please E-mail suggested additions, comments and/or corrections to Kent@MoreLaw.Com.
Help support the publication of case reports on MoreLaw
Date: 08-29-2020
Case Style:
Sarah Palin v. The New York Times
Case Number: 1:17-cv-04853-JSR
Judge: Jed S. Rakoff
Court: United States District Court for the Southern District of New York (New York County)
Plaintiff's Attorney:

Call 855-853-4800 for help finding a libel or slander lawyer New York City, New York.

Defendant's Attorney: David A. Schulz, Jay Ward Brown, Lee Levine, Michael D. Sullivan, David L. Axelrod , Jacquelyn Nicole Schell, Thomas Byrne Sullivan
Description: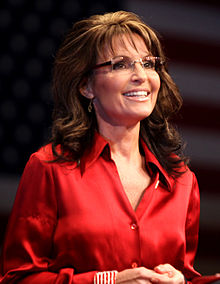 New York, NY - Sarah Palin sued The New York Times on libel theory claiming that published an editorial in June of 2017 that wrongfully linked her to the mass shooting in Arizona in 2011 that severely wounded Gabrielle Gifford and in which six people were killed.
To sustain a claim of defamation or libel, the First Amendment requires that the plaintiff show that the defendant knew that a statement was false or was reckless in deciding to publish the information without investigating whether it was accurate.
When a statement concerns a public figure, the Court held, it is not enough to show that it is false for the press to be liable for libel. Instead, the target of the statement must show that it was made with knowledge of or reckless disregard for its falsity.
Judge Rakoff sustained The New York Times' motion for summary judgment but that ruling was reversed.
"1 is ultimately about the First Amendment, but the
2 subject matter implicated in this appeal is far less dramatic: rules of
3 procedure and pleading standards. Sarah Palin appeals the dismissal
4 of her defamation complaint against The New York Times (ďthe TimesĒ)
5 for failure to state a claim. The district court (Rakoff, J.), uncertain as
6 to whether Palinís complaint plausibly alleged all of the required
7 elements of her defamation claim, held an evidentiary hearing to test
8 the sufficiency of Palinís pleadings. Following the hearing, and
9 without converting the proceeding to one for summary judgment, the
10 district court relied on evidence adduced at that hearing to dismiss
11 Palinís complaint under Federal Rule of Civil Procedure 12(b)(6). We
12 find that the district court erred in relying on facts outside the
13 pleadings to dismiss the complaint. We further conclude that Palinís
14 Proposed Amended Complaint plausibly states a claim for
15 defamation and may proceed to full discovery."
https://www.ca2.uscourts.gov/decisions/isysquery/b2cba7f1-ff7d-4d97-8259-6372534af919/2/doc/17-3801_amd_opn.pdf#xml=https://www.ca2.uscourts.gov/decisions/isysquery/b2cba7f1-ff7d-4d97-8259-6372534af919/2/hilite/
Outcome: It remains to be seen if Palin can make her case as trial.
Plaintiff's Experts:
Defendant's Experts:
Comments: