Please E-mail suggested additions, comments and/or corrections to Kent@MoreLaw.Com.
Help support the publication of case reports on MoreLaw
Date: 05-20-2019
Case Style:
United States of America v. Seth M. Rector
Case Number: 1:18-cr-00103-WCG
Judge: William C. Griesbach
Court: United States District Court for the Eastern District of Wisconsin (Milwaukee County)
Plaintiff's Attorney: William Roach
Defendant's Attorney: John A. Birdsall
Description: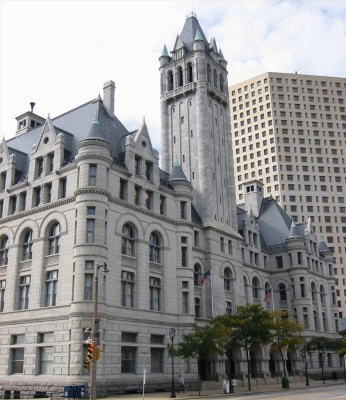 Milwaukee, WI - Appleton Man Sentenced for Possession of Child Pornography
Seth M. Rector (age: 37) was sentenced by the Honorable Chief Judge William C. Griesbach to two years in prison and eight years supervised release following his guilty plea to possession of child pornography, contrary to 18 U.S.C. Sections 2252A. As part of his sentence, Rector must also comply with sex offender registry requirements. Those requirements mandate Rector to advise registry officials where he is living, working or attending school.
According to court documents, beginning in about November 2016, Rector obtained adult and child pornography via the BitTorrent network. Law enforcement observed that Rector was sharing files with names suggestive of child pornography. On September 26, 2017, law enforcement executed a search warrant at Rector's residence. Two desk top computers were seized and later searched. The two computers contained a total of 573 child pornography image files as well as BitTorrent file sharing software. In imposing his sentence, Judge Griesbach stressed the serious nature of the offense, including the horrific nature of the images as well as the length of time over which he obtained the images.
This case was investigated by the Federal Bureau of Investigation. The case was prosecuted by Assistant United States Attorney William Roach, who was assisted by Victim Witness Specialist Jan Klika.

Charge:


18:2252A(a)(5)(B) POSSESSION OF CHILD PORNOGRAPHY
(1)
Outcome: 05/14/2019 37 JUDGMENT as to Seth M Rector (1), Count(s) 1, SENT: 24 months; SR: 8 years; SA: $100.00 Conditions of Supervised Release/Probation imposed. SEE Judgment for additional details. (cc: all counsel) (Griesbach, William)
05/14/2019 38 STATEMENT OF REASONS (Sealed) as to Seth M Rector (NOTICE: Attorneys of record for the government and defendant may view this document using their e-filing log-in and password.), Case Terminated as to Seth M Rector (cc: all counsel) (Griesbach, William)
Plaintiff's Experts:
Defendant's Experts:
Comments: