Please E-mail suggested additions, comments and/or corrections to Kent@MoreLaw.Com.
Help support the publication of case reports on MoreLaw
Date: 06-06-2019
Case Style:
United States of America v. Salvador Ramirez-Olvera
Case Number: 1:19-cr-00364
Judge: Roland Olvera
Court: United States District Court for the Southern District of Texas (Cameron County)
Plaintiff's Attorney: Jose A. Esquivel, Jr.
Defendant's Attorney: Rudy Xavier Rodriquez
Description: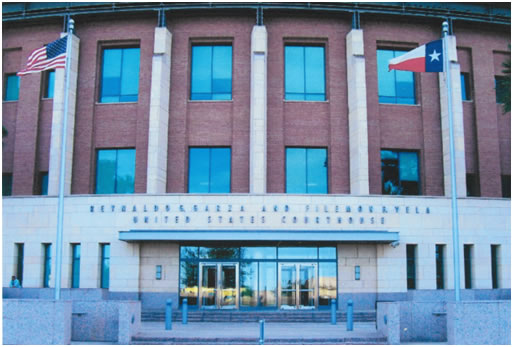 Brownsville, TX - Mexican National Enters Plea to Assaulting a Federal Officer
A 39-year-old Mexican National has admitted he injured a Border Patrol (BP) agent by hitting him with arm shackles.
On April 1, 2019, Salvador Ramirez-Olvera was in custody at the Brownsville BP station for illegal entry. While awaiting transfer to federal court, he slipped out of his arm shackles and hit the agent with them. The agent was hit on his shoulder area, thus causing bodily injury.
After a brief struggle, officers had to use a taser to control Ramirez-Olvera.
He was then arrested and charged with assaulting a federal agent who was engaged in the performance of his official duties.
He has been and will remain in custody pending his sentencing, which is set for Sept. 4, 2019, before U.S. District Judge Rolando Olvera. At that time, Ramirez-Olvera faces up to 20 years in federal prison.
The FBI conducted the investigation.

Charge:


Ct. 1: Assault 18 U.S.C. 111(a)(1)and (b)
(1)
Outcome: Quilty
Plaintiff's Experts:
Defendant's Experts:
Comments: