Please E-mail suggested additions, comments and/or corrections to Kent@MoreLaw.Com.
Help support the publication of case reports on MoreLaw
Date: 06-24-2020
Case Style:
United States of America v. Willie Dosher Cain
Case Number: 1:19-cr-00553-UA
Judge: Unassigned
Court: United States District Court for the Middle District of North Carolina (Forsyth County)
Plaintiff's Attorney: United States District Attorney's Office
Defendant's Attorney:

Call 918-582-6422 for help finding a great criminal defense lawyer in Winston-Salem, North Carolina.

Description: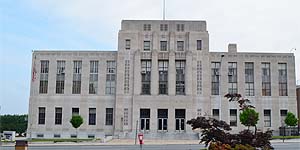 Winston-Salem, NC - The United States of America charged Willie Dosher Cain with theft of government funds related to health care.
Cain, age 73, of Fayetteville, N.C., pleaded guilty before Chief United States District Judge Thomas D. Schroeder in federal court in Winston-Salem, to one count of theft of government funds, in violation of 18 U.S.C. § 641. CAIN also agreed to the forfeiture of $155,041.30, a condominium located in Carolina Beach, a Toyota Sienna van, and a mobility scooter.
According to documents filed with the court, CAIN, a US Army and Fayetteville Police Department veteran, represented to the VA that as a result of shrapnel wounds sustained in Vietnam in 1965, he had suffered the loss of use of both legs, as well as loss of bowel and bladder control, that he was unable to perform daily activities such as dressing and bathing without assistance, and that he was dependent on a wheelchair or motorized scooter for mobility. Filed documents further state, however, that CAIN in fact maintained an active lifestyle throughout this time, including working as a firearms and concealed carry instructor, enjoying beach activities, playing basketball, dancing, and attending social events. He also bought a condominium at Carolina Beach on the third floor of a building which had no elevator. The investigation revealed that as a result of his false claims, CAIN received hundreds of thousands of dollars of VA benefits to which he was not entitled, in the form of direct payments for aid and attendance, modifications to his home, and the purchase and adaptation of vehicles.
The defendant faces a maximum penalty of ten years imprisonment, a fine of up to $250,000, or both, and a term of supervised release of not more than three years. Sentencing will occur in Winston-Salem on September 29, 2020 at 09:30am.
The case was investigated by the Veterans Affairs – Office of the Inspector General. The case was prosecuted by Assistant United States Attorneys Frank J. Chut, Jr. and Meredith Ruggles.
18:1347(a)(2) Healthcare Fraud
(1-3)
18:641 Embezzlement
(4)
18:641 Embezzlement
(5-7)
Outcome: Minute Entry for proceedings held before CHIEF JUDGE THOMAS D. SCHROEDER in WS-2: CHANGE OF PLEA HEARING held on 6/17/2020. AUSAs Frank Chut and Meredith Ruggles present for the Government. Attorney Michael Grace present for the defendant. Defendant present on bond. Defendant placed under oath and advised of rights/charges/penalties. Court reviews the plea agreement. WILLIE DOSHER CAIN (1) pleads GUILTY to Count 4. Remaining Counts to be dismissed at sentencing. Court finds the Defendant is competent to enter a guilty plea. FACTUAL BASIS WITHHELD. Court orders the preparation of a Presentence Report. Sentencing set for 9/29/2020 at 09:30 AM in Winston-Salem Courtroom #2 before CHIEF JUDGE THOMAS D. SCHROEDER. (Court Reporter Briana Bell.) (Engle, Anita) (Entered: 06/17/2020)
Plaintiff's Experts:
Defendant's Experts:
Comments: