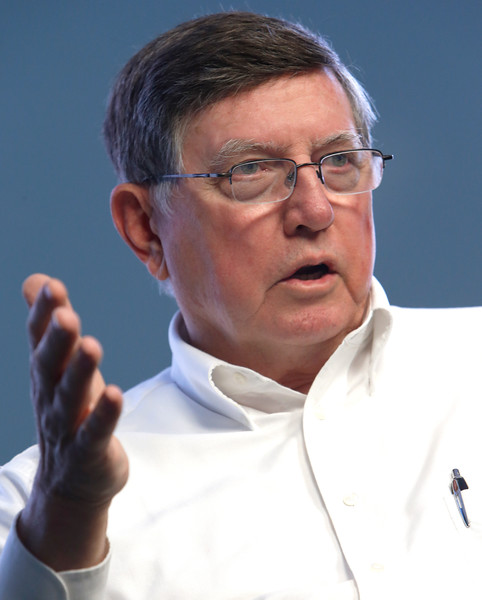 Defendant's Attorney: Cobb County District Attorney's Office
Description: Atlanta, Georgia civil rights lawyer represent Plaintiff, who sued Defendants on First Amendment violation theories.

n November 1995, a Cobb County, Georgia grand jury indicted Daker for two counts of aggravated stalking. On July 19, 1996, Daker appeared at a bond hearing before then-Cobb County Superior Court Chief Magistrate Judge Victor Reynolds, which was transcribed by court reporter Deborah Fedorchak. After a jury found him guilty, Daker was sentenced to ten years' "imprisonment. Daker completed his sentence and was released from prison in October 2005.

In January 2010, Daker was again arrested in Cobb County, this time for malice murder and ten other felonies. In 2012, a jury convicted Daker on all counts and the trial court sentenced Daker to life plus ninety seven and a half years in prison.

Between 2010 and 2016, Daker sought a transcript of the bond hearing: he repeatedly wrote to Ms. Fedorchak asking for a transcript. Ms. Fedorchak did not respond.

In 2012, Daker moved for an out of time appeal and to correct the "void" sentence in his 1996 case, and for a new trial in his 2012 case. In January 2013, Magistrate Judge Reynolds became the Cobb County District Attorney and, in that role, opposed Daker's motions. In response, Daker moved to disqualify District Attorney Reynolds, arguing that Georgia Bar rules prohibited a lawyer from participating in a case in which he was previously a judge, as District Attorney Reynolds was attempting to do. To support his motion, he asked Ms. Fedorchak "multiple times" for a transcript of the July 19, 1996 hearing but she never responded. In August 2013, the Cobb County Superior Court denied both motions. The Georgia Supreme Court affirmed Daker's conviction and sentence-including the Superior Court's denial of his motion to recuse District Attorney Reynolds-thus ending the direct appeal in Daker's 2012 case on October 17, 2016. See Daker v. State, 792 S.E.2d 382 (Ga. 2016).

In January 2017, Daker filed state habeas petitions attacking both his 1996 and 2012 convictions and sentences. Daker did not challenge the denial of his motion to recuse District Attorney Reynolds in either petition. In support of his petitions and under the Georgia Open Records Act, Daker requested copies of files seized from his computer in the lead up to his 2012 trial. Between February 2017 and November 2019, Daker filed five such requests with the Cobb County District Attorney's Office, but only received one response, asking him to agree to pay the associated costs. The response did not include the estimated costs, and though Daker followed up as to what they would be, he never heard back.

Daker continued to ask Ms. Fedorchak for a transcript of his July 19, 1996 hearing before then-Magistrate Judge Reynolds. In addition to his multiple requests between 2010 and 2016, Daker asked Ms. Fedorchak again in September 2016 and in August 2017, to no avail. In November 2017, Daker sent Ms. Fedorchak a request for production-in his habeas cases-of any notes, transcripts, or recordings from the July 1996 hearing. On December 14, 2017, the Cobb County Attorney's Office responded on Ms. Fe-dorchak's behalf, objecting that the request was irrelevant, unduly burdensome, and overly broad. The County Attorney's Office said that, while Ms. Fedorchak had stenographic notes, "those notes are not legible to a member of the public. Therefore, production of the notes would be irrelevant." Further, it said, the notes likely contained records of other hearings and so would need to be converted to English, transcribed, and then redacted. "[B]ecause the notes [are] more than 20 years old," it continued, "[Ms.] Fedorchak has no way to convert the notes into any transcript format." It concluded that doing so without compensation would be burdensome.

In January 2018, Daker responded that he was willing to pay. On February 28, 2018, the county replied that Ms. Fedorchak no longer had her notes. Daker says that either Ms. Fedorchak or a county attorney destroyed the notes to prevent him from having them.

Finally, Daker asked the Cobb County Court Reporter's Office for audio recordings related to his 2012 case thirteen times between August 2017 and June 2019. Daker received a single transcript and his requests were otherwise ignored or denied.


Outcome: Affirmed
Plaintiff's Experts:
Defendant's Experts:
Comments: