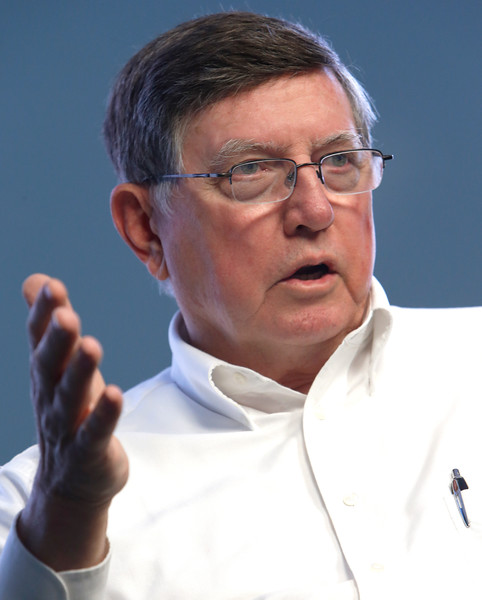 Defendant's Attorney: Jessica D Marshall, Vanessa Garcia, Gregory L. Biehler
Description: Albuquerque, New Mexico pro se Plaintiff, without a lawyer, sued Defendants on discrimination, wrongful termination and retaliation theories.


This case arises from the alleged discrimination, wrongful termination, and retaliation against Plaintiff Amanda Morales by her employer, Defendant Supreme Maintenance Inc. Plaintiff was employed as a janitorial worker by Supreme Maintenance from February 21, 2019 to December 30, 2019. See Doc. 1, at 8 ¶ 1. Defendants Wade Hunt and Gloria Sanchez worked as the operations administrator and operations director, respectively. Id. at 7.

Plaintiff first alleges that she faced sex discrimination. Plaintiff alleges that her job was advertised as paying between $9.50 to $13.00 per hour, Doc. 1, at 8 ¶ 3, however, Plaintiff was

1

only paid $9.15 per hour and was paid less than male employees and other employees without similar experience. Id. ¶¶ 3-4.

Next, Plaintiff alleges that she experienced discrimination on the basis of her national origin. Plaintiff claims that Supreme Maintenance had a "preference" for employees who spoke Spanish, a language which Plaintiff could not speak. Id. at 13-14. Plaintiff asserts that as a result of her inability to speak Spanish, she did not receive the same work or the same wages as other employees. Id. at 14.

Plaintiff also alleges that she faced unsafe working conditions. Plaintiff alleges that Supreme Maintenance failed to provide janitorial employees with proper cleaning supplies and instructed Plaintiff to use "corrosive chemicals" without any protective gear or training. Id. at 89, ¶¶ 9-11. Plaintiff alleges that she later became ill and experienced nausea, headaches, "heart palpitations, anxiety, nerve damage[,]kidney[] and lung damage" as a result. Id. ¶ 13. Plaintiff was later hospitalized due to her symptoms, and when she informed her supervisors, she was allegedly "call[ed] names, threatened [and] belittled" her instead. Id. ¶¶ 13-15. Plaintiff claims that she was "mistreated" by managers and faced a hostile environment as a result. Id. ¶¶ 26-27.

Additionally, Plaintiff alleges that she faced sexual harassment at work. Plaintiff was assigned by Supreme Maintenance to clean a call center for Concentrix Corp. Id. ¶ 1. Plaintiff alleges that Jamie Martinez, a facility manager at Concentrix, repeatedly "propositioned [Plaintiff] for sexual favors." Id. ¶¶ 18-19. Plaintiff repeatedly declined Mr. Martinez' advances, however he began to "yell, complain, [and] be aggressive" in response. Id. Plaintiff informed her supervisor of these incidents, and her supervisor encouraged her to inform officials at Supreme Maintenance. Id. ¶ 23. Plaintiff alleges that she reported these incidents to Defendants Sanchez and Hunt, but that same day, she was told that her "hours were going to be cut." Id. ¶¶ 24-25.

2

Plaintiff alleges that in retaliation for lodging her complaint, Mr. Martinez falsely accused Plaintiff's husband, who also worked at Supreme Maintenance, of theft. Id. ¶¶ 29, 43-44. Plaintiff further alleges that she repeatedly asked Supreme Maintenance to investigate her sexual harassment claims, however, Defendants Sanchez and Hunt declined to act even after she provided an audio recording of an incident between herself and Mr. Martinez. Id. ¶¶ 25, 34-37, 47-51.

Plaintiff asserts that Supreme Maintenance stated it was terminating her position because she failed to appear for scheduled shifts, id. ¶¶ 47-51, but maintains that she was fired when she requested that Defendants Hunt and Sanchez investigate her sexual harassment claims and when she informed them that she intended to pursue action with the U.S. Equal Employment Opportunity Commission ("EEOC"). Id. at 18. After her termination, Plaintiff attempted to collect unemployment benefits, but alleges that Supreme Maintenance obstructed Plaintiff's efforts. Id. at 12 ¶¶ 52-53.

Plaintiff later filed a complaint with the EEOC and the New Mexico Environment Department. Id. ¶¶ 54-56. Plaintiff then filed suit asserting the following 14 claims[1]: Wage Protection (Count I); National Origin Discrimination (Count II); Unsafe Working Conditions (Count III); Infliction of Emotional Distress (Count IV); Workplace Injury Retaliation (Count V); Workplace Injury (Count VI); False Reporting to the New Mexico Environment Department (Count VII); Sexual Harassment (Count VIII); Retaliation (Count IX); Wrongful Termination (Count X); Unemployment Benefits Fraud (Count XI); Breach of Implied Contract (Count XII); Hostile Work Environment (Count XIII); and Spousal Affiliation (Count XIV). Defendants now file the instant motion to dismiss for failure to state a claim under Rule 12(b)(6) of the Federal Rules of Civil Procedure. See Doc. 32.

Outcome: Plaintiff Morales has failed to plausibly state a claim on Counts I-V, VII, and XI-XIV. However, the Court declines to dismiss Counts VI (Workplace Injury), VIII (Sexual Harassment), IX (Retaliation), and X (Wrongful Termination) at this procedural stage.

IT IS THEREFORE ORDERED that the Defendants' Motion to Dismiss (Doc. 32) is hereby GRANTED IN PART and DENIED IN PART for reasons described in this Memorandum Opinion and Order; and

IT IS FURTHER ORDERED that Counts III, V, and VII are DISMISSED WITH PREJUDICE; and

IT IS FURTHER ORDERED that Counts I, II, IV, XI, XII, XIII, and XIV are DISMISSED WITHOUT PREJUDICE and WITH LEAVE TO AMEND.[6] Plaintiff is granted leave to file an amended complaint on these counts within thirty (30) days of entry of this Memorandum Opinion and Order. If Plaintiff fails to do so, the Court may, upon motion of a party or sua sponte, dismiss Counts I, II, IV, XI, XII, XIII, and XIV with prejudice. Defendants will have twenty-one (21) days to respond should Plaintiff file an amended complaint; and

IT IS FINALLY ORDERED that Defendants' Motion to Strike Plaintiff's Surreply (Doc. 36) is GRANTED.
Plaintiff's Experts:
Defendant's Experts:
Comments: