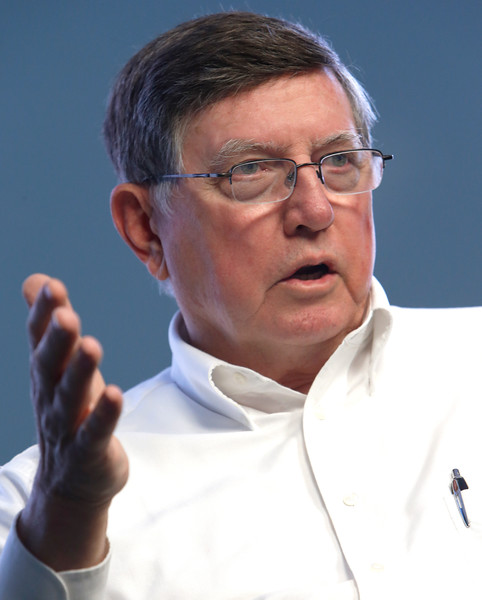 Defendant's Attorney: See above.
Description: Tulsa, Oklahoma civil litigation lawyers represented the parties in a breach of contract case.


From the parties' filings, it appears KEA originally scheduled the depositions of non-parties Oppenheimer and Clayton Woodrum ("Woodrum") for January 3, 2022, in Tulsa, Oklahoma. KEA provided notice to the parties and personally served Oppenheimer with a subpoena. (ECF Nos. 105-1, 105-2.) Counsel for Plaintiff GWACS Armory, LLC

1

("Armory"), who is also counsel for Oppenheimer, noted some potential objections to the depositions of Oppenheimer and Woodrum (ECF No. 105-3 at 5-8[1]), but they did not seek a protective order or to quash the subpoenas. However, due to the illness of Woodrum, no depositions occurred on January 3rd. (Id. at 3-5.) Additional delays in rescheduling Woodrum's deposition-and in discussing Oppenheimer's deposition-were caused by counsel's illness. (Id. at 2-3.)

On February 17, 2022, counsel for KEA e-mailed "amended subpoenas for Clayton Woodrum and Reed Oppenheimer" to counsel for Armory and Oppenheimer. (ECF No. 105-4.) The parties have not provided the amended subpoenas to the Court, but it appears the amended subpoena to Oppenheimer would have set his deposition for March 3, 2022, in Tulsa. (Id.) KEA has not asserted that counsel agreed to accept service of the amended subpoena on behalf of Oppenheimer, nor does it claim to have served the amended subpoena on Oppenheimer, himself. Oppenheimer's counsel denies that he was served with the amended subpoena. (ECF No. 108 at 7.)

On February 22, 2022, counsel for KEA again e-mailed about the "outstanding depositions with Oppenheimer and Woodrum, which we agreed to delay to accommodate your illness in January" and asked if it was "your clients' intent to not appear for their deposition next week ...." (ECF No. 108-3 at 1.) To this, Oppenheimer's counsel responded that he had "asked if 3/3/22 works for Mr. Oppenheimer and Mr. Woodrum" and was awaiting a response. (Id.)

On March 1, 2022, counsel for KEA again e-mailed about the depositions. (ECF No. 105-5 at 3.) At that point, counsel for the parties conferred by telephone. According

2

to Armory, the parties reached an agreement on a potential production of documents in lieu of the two depositions. (ECF No. 108 at 2.) Armory's counsel then e-mailed,

If we aren't able to provide something that satisfies what you're seeking, Clayton Woodrum can be available for his deposition on Thursday morning. I have not been able to get in touch with Mr. Oppenheimer, so we'll need to come up with a new date for him if you decide you still want to take his deposition after our other attempts described above.

(ECF No. 105-5 at 3.) KEA agrees that this e-mail reflects the substance of the parties meet-and-confer. (ECF No. 109 at 3.)

After these discussions, Armory produced additional documents, which KEA found deficient. (ECF No. 105-5 at 2.) So, on March 2nd, KEA stated,

As such we will proceed with Mr. Woodrum's deposition. Based upon the representations of counsel that Mr. Oppenheimer is unavailable and will not be appearing for his properly noticed deposition, we reserve all rights to compel him to appear in the future. In lieu of a taking non-appearance on the record, we will not go through the cost and expense of procuring a court reporter for Mr. Oppenheimer's deposition.[2]

(Id.) On March 3, 2022, Woodrum appeared and was deposed. (ECF No. 105-6.)

It does not appear that counsel for the parties discussed Oppenheimer's deposition between March 2nd and the filing of KEA's motion for contempt on April 19th. After the filing of KEA's motion, the parties agreed to set Oppenheimer's deposition for May 27, 2022. (ECF No. 108 at 9; ECF No. 109 at 2.)

KEA's motion seeks to hold Oppenheimer in contempt under Rule 45(g)-or, alternatively, for an order that Oppenheimer show cause as to why he should not be held in contempt. KEA also asks for sanctions under Rule 37(d). Oppenheimer argues that KEA's motion should be denied because KEA failed to comply with the local rule for discovery conferences, LCvR 37-1; KEA's subpoena to Oppenheimer violated Rule 45 by

3

imposing an undue burden and requesting a deposition for an improper purpose; and Oppenheimer was not aware of the amended subpoena. Oppenheimer's counsel also asserts their belief that the issue of Oppenheimer's deposition had been resolved on March 1st with the deposition to be rescheduled, if at all, at some future date. The motion has been referred to the undersigned. (ECF No. 106.)...
Gwacs Armory, LLC v. Ke Arms, LLC (N.D. Okla. 2022)

* * *
Outcome: The Magistrate did not find a prima facie case of contempt and will not certify the facts to the district judge.

IT IS THEREFORE ORDERED that the Motion for Contempt, Sanctions, or Alternatively, an Order to Show Cause Why Reed Oppenheimer Should Not Be Held in Contempt.
Plaintiff's Experts:
Defendant's Experts:
Comments: