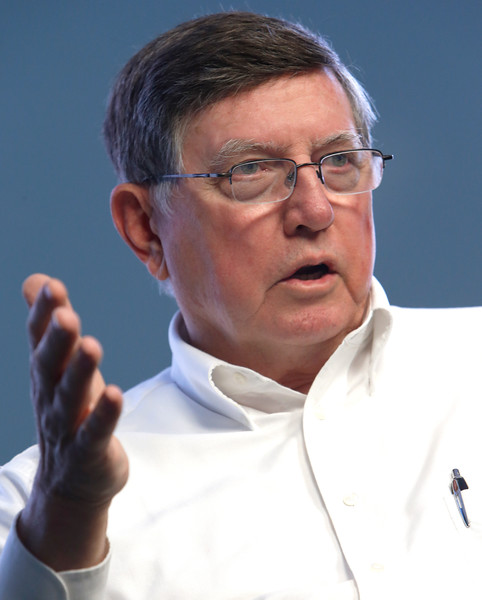 Defendant's Attorney: Lindsey Freihoff, Michelle R. Stewart and Suzanne Renea Bruss
Description: Kansas City, Kansas civil rights lawyers represented Plaintiff, who sued Defendants on equal protection, malicious prosecution, abuse of process, conspiracy and gender-based equal protection theories claiming $3 million in damages.


In late 2018, Plaintiff Bobbie Jo Horocofsky, a student at the University of Kansas School of Law, made a statement to officers of the Lawrence, Kansas police department, and later to University investigators, indicating she had been raped by another law student. A police detective subsequently submitted a probable cause affidavit stating the investigation showed that Plaintiff's report was false. The Douglas County District Attorney filed state criminal charges against Plaintiff, and on June 5, 2019, the Douglas County District Court conducted a preliminary hearing and found that probable cause supported the charges.

Shortly before the trial, however, the District Attorney dismissed the charges, and Plaintiff instituted the present action against the University, the City of Lawrence, and three officers of the Lawrence Police Department (LPD): Detectives Charles Cottengim and Kimberlee Nicholson, and Officer Daniel Affalter, Jr. (the "Individual Defendants"). All of the Defendants have moved to dismiss the claims against them.

For the reason identified below, the Court grants the University's Motion to Dismiss. The Court grants in part and denies in part the Motion to Dismiss of the City and the Individual Defendants.



I. Factual and Procedural Background

On the evening of September 27, 2018, Plaintiff and other law students went bar hopping after a law school event. Plaintiff and one of the other students, Joel Thompson, had both accepted employment offers at a Kansas City law firm, which also employed a recent graduate and sometime boyfriend of the Plaintiff, Kriston Guillot.

Plaintiff and Thompson drank heavily. At 11:04 p.m., Thompson texted to a friend that "We at sandbar man lol we got on the road and she was so fucked up I was like hell Na." At 11:31 p.m., Thompson's friend texted, "Wanted to chill bro but didn't wanna cock block haha. She looked fucked up yo."[1]

2

Thompson responded, "She wants to fuck soooo bad, " followed by, "And I haven't fucked yet." The friend responded "Yeah I could tell, " and, "You didn't even look tipsy lmfaoooo."

Thompson identified Plaintiff as "Kriston's side joint, " and he would be "fucking" her just so "he [Guillot] knows I can." As the drinking continued, Thompson texted, "I'm bout to see what she working with." Eventually, Plaintiff and Thompson went to his residence.

At approximately 2:00 a.m. the following morning, Plaintiff texted her close friend, Courtney Hurtig, saying, "Ummmm I fucked up .... I slept with Joel."

According to the Amended Complaint, Plaintiff woke up that morning in a strange bed and did not know where she was or how she got there. Her memory of the night before was "very patchy and confused." She felt the effects of the alcohol she had consumed earlier. She was naked and bruised. She states that though still intoxicated, she realized that she was in bed with Thompson, and that the two had had sex, and that Thompson was continuing to have sex with her.

Plaintiff told Thompson to stop, but he told her she was being weird, "and was making him feel like he needed to 'Kavanaugh this bitch right now.' "

Thompson told Plaintiff she was in his bedroom at his house. When she tried to leave, she found she was too drunk and couldn't find her clothes. She laid down, and woke again around 4:00 a.m. She then walked outside but could not find her car. Thompson told her that her car was parked downtown and that he would drive her to it in the morning.

3

Plaintiff opened her phone again around 6:00 a.m. and noticed her earlier 2:00 a.m. text to Hurtig. Plaintiff states she had no memory of sending the message. She began texting Hurtig she was in Thompson's bed but they would be leaving soon to take her back to her car. Hurtig asked Plaintiff if she was joking.

The texts between Plaintiff and Hurtig are recounted in the affidavit later prepared by the Lawrence police, with Hurtig first responding to Plaintiff's 2:00 a.m. message:

Hurtig 6:10 a.m. Ummm what?!?!?

Hurtig 6:10 a.m. When was this??

Plaintiff 6:12 a.m. Right now I'm is [sic] his bed

Plaintiff 6:15 a.m. It's all good . . . this was a fuck up though I

literally made him stop having sex and was like 'oh no what will Kriston say'

Hurtig 6:22 a.m. This is too much to peocess

Hurtig 6:22 a.m. Process

Plaintiff 6:23 a.m. I know . . . like I feel kinda terrible about it

Plaintiff 6:23 a.m. But whatever Kriston is the one who said we need to stop sleeping together.

Hurting 6:28 a.m. What happened to it being gross and he slept with half the law school?! Dirty. Dick.

Plaintiff 6:28 a.m. I know . . . maybe I should start an antibiotic

Plaintiff 6:28 a.m. I know! It is gross . . . he's actually really good at sex though

Hurtig 6:28 a.m. God please tell me this was a one time thing

Plaintiff 6:28 a.m. Omg yes one time thing . . . I just don't know how I'm going to tell Kriston

Hurtig 6:44 a.m. Why did you do it?! This was such a bad call

Plaintiff 6:44 a.m. Like I literally asked him 3 million times if he has been tested

4

After she had returned to her home, Plaintiff texted Hurtig, starting: "Get here fast-I'm literally about to have a breakdown." According to the Amended Complaint, the alcohol had begun to wear off and Plaintiff was feeling upset and very sore.

When Hurtig arrived at Plaintiff's house, she saw Plaintiff was bruised and that she seemed "clearly off-like she was so upset." A former outpatient psychology center employee before law school, Hurtig suspected that Plaintiff had been raped.

On Saturday, September 29, Hurtig wanted to get Plaintiff out of her house, so she took her out to celebrate Homecoming weekend. Hurtig and her boyfriend, Blake Stokes, drank, but Plaintiff did not. Hurtig and Stokes argued, and Stokes told Hurtig to get all of her stuff out of his house. Plaintiff and Hurtig left, while Stokes went to a party at Thompson's house.

Stokes texted Plaintiff that she was responsible for getting Hurtig out of his house. If she didn't, Stokes said, he would tell everyone that Plaintiff had slept with Thompson, which he had learned from Hurtig. Plaintiff texted back: "I'm pretty sure it was borderline date rape and I have the bruises and statements to prove it."

Plaintiff alleges in the Amended Complaint that during this Saturday, "hazy memories of the night began to come back." She remembered someone on top of her, having sex with her. This man had tattoos that were unfamiliar to her; that she did not know who he was. She states she remembered telling Thompson that she didn't want to sleep with him, but he told her that his penis was already inside her. When she told him she wanted him to stop and that Guillot would be mad, Thompson told her it was already done, and Guillot would never want her again. She states she remembered feeling pressure on her neck. The Amended Complaint states that at this

5

point, Plaintiff's "memories were not in an orderly sequence; she could not remember which one happened first, or second, or third."

Plaintiff told Hurtig at this time, "I don't know . . . I don't know if it's rape. I'm so embarrassed."

Plaintiff states that she was afraid people would not believe her, and that she might lose her position at a law firm where she and Thompson had both been hired, and where Guillot was already an associate.

Eventually, Plaintiff told Hurtig she believed Thompson had raped her. Hurtig called a nonemergency number at the LPD and left a message that her friend wished to report a rape.

Officer Affalter returned the call and spoke with Hurtig and Plaintiff, and asked them to meet him outside the Lawrence Memorial Hospital ("LMH"). When they arrived at the hospital, they met Affalter and Detectives Cottengim and Nicholson. Plaintiff and Hurtig gave the officers their cell phones when asked. Nicholson told her she could have it back soon.

Plaintiff told Affalter that she had been raped the day before, saying the details were blurry because she had been drunk at the time. She said she woke up naked in bed while a man was holding her down having sex with her after she told him "no." She remembered waking up later to find Thompson still having sex with her, and pushing him off before she blacked out again.

Nicholson told Plaintiff her options were to do nothing, allow the police to document the report but do nothing further, or have the police would do a full-scale investigation, including questioning witnesses and collecting evidence. Plaintiff chose the first option, saying she did not

6

want the police to do anything. Nicholson told Plaintiff if she later decided to proceed, she could come down to station and give full statement.

Plaintiff was joined at the hospital by a friend and fellow law student, Lindsie Ford. According to Ford, a victim advocate at the Johnson County District Attorney's Office, Plaintiff appeared distracted and "flat."

Terri Woodson, a trained SANE nurse at LMH, examined Plaintiff. She collected physical evidence and recorded a small tear and bruising on a diagram of the vaginal area, and took photographs of Plaintiff's bruised neck and extremities. Plaintiff's arms and legs all had bruises or contusions. At the end of the examination, Woodson asked Plaintiff if she wanted to disclose the evidence collected as part of examination to the police. Plaintiff said, "no, " she did not.

By the time the detectives returned to the hospital, Plaintiff had left. Having seen the text messages between Plaintiff and Hurtig, the detectives doubted that a rape had occurred. Nurse Woodson told the detectives that Plaintiff had decided not to report the rape.

At some point, Thompson learned that Plaintiff had indicated that he had raped her. On Monday, October 1, 2018, he texted Plaintiff asking her to meet with him to discuss things. They agreed to meet at the law library that day. Thompson did not know Plaintiff had spoken with the police.

Ford was working at the library's front desk when Plaintiff arrived to meet with Thompson. When Plaintiff told her why she was there, Ford tried to talk her out of meeting with Thompson. Plaintiff said she needed some closure, and had to know what happened.

7

The Amended Complaint states that Ford surreptitiously sat outside the room where Thompson and Plaintiff met. While she could not hear much of what was said, she could partially see into the room. According to Ford, Thompson appeared relaxed. Ford could not see Plaintiff. She heard Thompson raise his voice, complaining that Plaintiff was making him feel like an abuser.

According to the Complaint, Plaintiff met with Thompson in one of the rooms adjoining the library, and asked him what had happened. Thompson told her that they had been drinking and that the sex was consensual. Plaintiff asked how she had gotten the bruises, and Thompson said he did not know.

Plaintiff asked Thompson to tell Guillot that he had taken advantage of her; that she was intoxicated and had not chosen to sleep with Thompson. According to Plaintiff, Thompson agreed, as long as Plaintiff remained silent about what happened and told Hurtig to do the same. Plaintiff did not tell Thompson that she had spoken to the police.

Later that evening, Plaintiff texted Thompson "want[ed] him [Guillot] to be happy whether that include[d] [her] or not."

Two days later, on October 3, Detective Nicholson called Plaintiff. Plaintiff said she'd thought about it and had spoken to the nurses, and reiterated her decision to not proceed. Nicholson asked to speak to Plaintiff in person, and Plaintiff agreed. Nicholson stated it was policy "per our captain" to document accounts from victims who did not want to proceed.

Nicholson and Affalter drove to Plaintiff's house and interviewed her at length. At least nine separate times, Plaintiff indicated that she did not want to pursue charges, explaining that

8

she feared doing so could ruin law school and her career. Plaintiff stated, "I just signed a contract [and] I do not want to lose that job. I don't want to put any pressure on my employment situation."

Nicholson asked Plaintiff about the text messages, saying that it looked like Plaintiff just regretted what had happened.

"No, " Plaintiff said, "That is not what happened." Plaintiff stated, she "play[ed] it off" initially in the text messages with Hurtig because she was concerned about protecting her future job. "I just honestly want to move forward without any repercussions in my job."

Nicholson stated that "it happens a lot in college towns, just things like that where females mess up or males mess up and sleep with the wrong person." She told Plaintiff that "it looks like you cheated on your boyfriend and you're like 'Oh, shit,' and then your friend was like 'Well, you were raped,' and that's why we were called. And it happens a lot, and we just like to clear it up so we don't have to do further investigation."

Nicholson told Plaintiff that she should let Thompson know that she had spoken with the police, saying, "I'm sure he would want to know." Plaintiff states this made her uncomfortable, and believes Nicholson tried to intimidate her when she said that merely listing Thompson in a police report would turn him into a "person of interest" and that the listing "would pop up" if someone ran "a criminal background check." So, in a rape investigation, police "like to clear it up so [they] don't have to do further investigation." Nicholson stated that "listing Joel as a suspect in a rape could ruin his career [and] future." She told Plaintiff, "We're not, per your request we're not going to go out and contact him or anything like that."

9

On October 10, Plaintiff and Hurtig met with a counselor, Merrill Evans. The topic of contacting the University's Office of Institutional Opportunity and Access ("IOA") came up. Plaintiff, Hurtig, and Evans met with IOA staff, who explained the complaint process to Plaintiff. The first step would be for Plaintiff to make a statement. Since she had already briefly spoken to the police, IOA staff suggested notifying the police that Plaintiff would be making that statement. That way, the staff explained to Plaintiff, she would not have to talk about what happened more than once.

IOA staff also encouraged Plaintiff to call Officer Affalter and let him know she had contacted the office. During the meeting at IOA, Plaintiff called Affalter, stating she had met with IOA and was thinking about making a full statement to the police and potentially pursuing charges against Thompson. Plaintiff indicated she was willing to meet with any LPD detective other than Nicholson and do a joint interview with the LPD and Title IX office. Plaintiff told Affalter that IOA would be in touch with the police to schedule a time for her to make her statement. Later that day, however, Plaintiff cancelled the interview due to a family emergency.

Officer Affalter emailed Detectives Cottengim and Nicholson that Plaintiff "is thinking of going ahead and making a full statement and wanting to pursue charges in this case." He stated he had informed her that he and a detective should be at KU when IOA interviewed her. He also stated that the "Title IX people will call dispatch with some dates and times that work for them to have a meeting."

10

When he received this email, Cottengim immediately sought the phone number of IOA investigator Kathryn Burns and called her. Burns told him Plaintiff was willing to meet for a joint interview.

Cottengim then spoke to Captain Heffley and shared his concerns about the "possible repercussions that could affect Joel Thompson as the reported suspect." Cottengim asked his supervisor if he could share information with KU. Cottengim also began interviewing witnesses, including Thompson and two of his roommates and then Thompson himself.

The next day, October 11, Cottengim met with Thompson, who stated the sex was consensual. At the end of the interview, Cottengim told Thompson that he did not believe Plaintiff and that if he could prove it didn't happen, he would arrest her.

Cottengim next interviewed Guillot, who told him that Plaintiff had indicated she would not pursue charges against Thompson if she got Guillot back as her boyfriend. Plaintiff contends that Guillot's statement to Cottengim was false, citing her earlier text in which she told Thompson that she wanted Guillot to be happy, even if they were no longer together.

Cottengim and Detective Amy Price met with Burns at the IOA office. Burns told the detectives that Plaintiff did not want to pursue this matter at this time and therefore, she would not be taking any action. Cottengim told Burns he had concerns, including potential damage to Thompson, and showed Burns the messages he took from Plaintiff's phone.

After Cottengim interviewed Guillot, he interviewed Thompson again. Thompson said that Plaintiff had said that as long as she could continue her relationship with Guillot, she would

11

stop saying Thompson had taken advantage of her. Cottengim was unable to extract Thompson's messages from his phone that day.

At school, Plaintiff heard that the police were interviewing witnesses. On Friday, October 12, she called Cottengim and told him that she did not want any criminal investigation to go forward. She told him her doctor advised her not to continue with the investigation due to the amount of stress it was causing her. She also told Cottengim that she did not plan to pursue a complaint with IOA and she did not want to give any more statements. She asked Cottengim if he planned to talk to anyone else about the case. He told her he did not.

However, in his report, Cottengim wrote: "The investigation will continue despite what I told Plaintiff Horocofsky over the phone."

Cottengim then interviewed Alison Collins, a girlfriend of Guillot. Collins told the detective Guillot was seeing Plaintiff.

On October 13, Cottengim emailed Burns, stating he had spoken to Plaintiff and that she no longer wanted to pursue charges and that she would not be contacting the IOA office.

Cottengim interviewed Thompson's friends, Blake Stokes and Austin Jaspers. Stokes turned over the text messages from Plaintiff referring to a "borderline date rape." Stokes told Cottengim that both Plaintiff and Hurtig believed that what happened with Thompson was a rape. Jaspers stated that he heard "sex sounds" coming from Thompson's room the night that Plaintiff was there.

12

After seeking advice from a professor, Plaintiff decided to proceed with the Title IX complaint. On October 24, she met with Burns and gave a written statement, a log of events and a copy of her text messages with Stokes. Burns forwarded this information to Cottengim.

On October 25, Burns sent a Notice of Investigation and No Contact directive to Thompson, which stated the IOA had "received information that you may have engaged in conduct that violates the University's Sexual Harassment Policy." The Notice directed Thompson to attend a meeting on November 1, 2018, with the IOA. The Notice also stated that "it is a violation of the KU Discrimination Complaint Resolution Process to retaliate against a person who files a complaint or against a person who participates in the IOA investigative process."

Burns also sent Plaintiff an email, attaching a copy of the Notice that had been sent to Thompson. Burns told Plaintiff the no-contact directive was mutual: "both you and Mr. Thompson are prohibited from initiating, or contributing through third parties, to any physical, verbal, electronic, or written communication with one another, directly or indirectly."

Burns called Cottengim and told him that IOA was investigating Plaintiff's allegations against Thompson. Cottengim reported this by email to Burns, and asked if he would be able to get a copy of her interview of Plaintiff.

Plaintiff called Officer Affalter, and left a message for Cottengim to call her. Cottengim did not return her call but instead recorded Affalter calling Plaintiff back.

Plaintiff told Affalter she had given a statement to IOA and was going forward with the Title IX investigation but did not want to pursue any criminal charges. Affalter told Plaintiff that

13

he really needed her to come to the police station, explaining that he hadn't had a chance to record everything the first time he spoke to her. He asked: "Would you be able to come in and just run through everything again with me? So it could be recorded this time?" Affalter told Plaintiff that it would best to get her statement "[w]hile it's still fresh, " instead of "months down the road" if Plaintiff ever did decide to pursue charges. He told Plaintiff he "empathized" with her, and she agreed to come in and give her full statement.

Affalter did not tell Plaintiff that he was recording the call. He also did not tell her that she was suspected of making a false statement to the police.

Leah Terranova, KU Law School's Director of Career & Student Counseling Services, emailed Plaintiff and stated she had been in touch with someone on the administration who told her about the incident involving Plaintiff and another student, which had led to a formal investigation.

On October 29, Cottengim told Burns that Plaintiff had agreed to give the LPD a complete statement, that she did not want to pursue charges at this time, but did want to pursue a Title IX investigation. He stated that he hoped Plaintiff would sign a waiver allowing him to share the LPD reports with the IOA office.

Plaintiff then met with Affalter and Cottengim at the LPD, and gave a full statement. The officers did not tell Plaintiff she was suspected of making a false statement.

On October 30, Burns emailed Cottengim about sharing of information between offices and offered to discuss this by phone or in person. The next day, Cottengim told Burns he had met with Plaintiff two days earlier, and she signed a waiver allowing the release of the LPD

14

reports to the IOA office. He stated that he would work on getting everything that he could from the investigation to her. Burns asked Cottengim if he would provide text messages and when he anticipated the investigation would be complete.

In early November 2018, Burns contacted Cottengim about the information he planned on sharing. Cottengim responded that he should be back on track soon. Burns also provided Plaintiff with links to the Discrimination Complaint Resolution Process and the Sexual Violence Procedure at KU for her reference.

On November 14, Plaintiff contacted Cottengim to request the case number for the investigation. Cottengim returned her call and provided the case number. Plaintiff reported to Cottengim that Guillot had threatened her employment at the law firm if she continued to pursue the rape case against Thompson. Plaintiff also told Burns of Guillot's threat

Burns sent an updated respondent notification letter to Thompson on November 17. The letter relates to Plaintiff's allegation that Guillot told her to drop the IOA investigation or she should "be ready to deal with the repercussions of what [she] was doing" because "the other shoe hadn't dropped yet."

On November 19, Cottengim emailed Burns to set up a meeting with her at her office. They agreed to meet the next day and Burns stated she was looking forward to meeting with Cottengim. During this three-hour meeting, Burns read and took notes from Cottengim's report. Since the incident, Cottengim and Burns had frequently exchanged emails, Burns was eager for Cottengim's information and was following his lead.

15

Plaintiff told Cottengim on November 26 that she no longer consented to the police sharing her information with the IOA office. Cottengim agreed to comply with her request. He did not tell her about his earlier contacts with Burns.

Burns sought an update from Cottengim on December 5, asking if he had been able to verify if there were text messages "missing in the string we reviewed." Cottengim asked Burns to call him.

The same day, Cottengim signed a probable cause affidavit in which he alleged and stated under oath that he believed Plaintiff had consented to sexual intercourse with Thompson and had falsely reported to police that she'd been raped. Cottengim expressed his belief that Plaintiff made the report to get back at Guillot after she found out he was having a relationship with another woman at the same time as her.

The Complaint argues the affidavit suffered from bias and incompleteness. Specifically, the Complaint contends the affidavit was flawed because (1) it failed to note that Plaintiff's own text messages, otherwise central to the affidavit, show she was confused and under the influence of alcohol; (2) Thompson had a history of sleeping with intoxicated women;[2] (3) Thompson for months had bragged about his intent to have sex with Plaintiff; (4) the police had failed to determine her blood alcohol level, and failed to obtain surveillance video from one bar which showed her stumbling; (5) the affidavit was silent on Plaintiff's physical injuries, having never

16

asked her to release the results of her rape examination; and (6) the detectives had failed to follow up with witnesses who could have supported Plaintiff's report. These witnesses included Hurtig (who could corroborate Plaintiff's distress and physical injuries), Ford (who was also present at the hospital), Amy Adams (another friend of Plaintiff who saw Plaintiff early the next morning and believed she was troubled and distracted), and Dr. Pavika Saripalli (Plaintiff's doctor, who diagnosed her as suffering from PTSD).

Plaintiff then emailed Burns regarding the IOA investigation, asked for information about the availability of evidence and interviews, and gave the names of two additional witnesses.

On December 10, KU Law School Associate Dean Lumen Mulligan emailed Plaintiff, stating he had had a conversation with Professor Suzanne Valdez about the investigation. Mulligan told Plaintiff that he had known Thompson for his entire law school experience, that Thompson "related his version of the events" to her, and that "the police opened a false claim investigation." Mulligan also told her that he had reported this information to the IOA, which he understood to be a confidential investigation, and so had been surprised when two professors showed up in his office with the notice of investigation and the names of the persons involved. Mulligan then reported this information to Law School Dean Stephen Mazza and Associate Dean Elizabeth Kronk-Warner.

On January 3, 2019, Burns extended the 60-day timeframe for the IOA investigation and notified Plaintiff of the extension.

On January 14, Plaintiff asked Leah Terranova, Director of Career & Student Counseling Services at the law school, if her class schedule would overlap with Thompson. Plaintiff told

17

Terranova she was taking 18 hours that semester due to having to drop courses in the fall, and that many of the courses were required for her to graduate. Plaintiff addressed Terranova because she was aware of the details of her situation, and Plaintiff was uncomfortable speaking to others at the law school.

On January 25, 2019, Cottengim obtained a warrant for Plaintiff's arrest for the felony crime of providing false information to a police officer. Three days later, Cottengim lured Plaintiff to the Lawrence Police Department by telling her that he had received an anonymous note about the rape but couldn't decipher it. Plaintiff agreed to come to the police station to help.

Plaintiff went to the police station two days later with her counselor, Merrill Evans. Cottengim told Plaintiff he had lied to her, and that he had a warrant for her arrest. Cottengim told her he did not believe she had been raped. He did not inform her of her Miranda rights, and tried to get her to admit that she made a false claim. Plaintiff told Cottengim and another detective, Amy Price, that "this did happen" and that her "story had not changed from the very beginning."

Cottengim read Plaintiff the Miranda warnings, and asked her to admit she had made a false claim. He said it "appeared as though she was using the threat of rape to get what she wanted." Plaintiff told Cottengim that he was wrong, and asked why he couldn't have just told her the truth about the warrant, that she had class that afternoon. He did not answer the question.

Plaintiff was handcuffed and required to wait in the lobby while Cottengim and Price brought up a car. They placed her in the vehicle and drove her to the detention center, where she

18

was fingerprinted and processed. Plaintiff called Ford and got her help to secure bond money so she could be released. Plaintiff was detained the entire afternoon, missing her classes.

The same day, Cottengim emailed Burns and asked her to call him that afternoon.

On February 13, 2019, Plaintiff appeared in Douglas County District Court and was provided with a copy of the Complaint filed against her. As requested by Associate Dean Kronk-Warner and Leah Terranova, Plaintiff was required to provide information about the prosecution as part of the school's character and fitness disclosure requirement.

After learning that there had been no interviews or contacts had been made with witnesses whose names she had been provided to IOA, Plaintiff scheduled a follow up meeting with Burns. In May, Plaintiff and Burns communicated about reviewing Plaintiff's statement provided to the IOA.

At her June 5, 2019 preliminary hearing, Plaintiff learned she had been charged with two additional counts of falsely reporting a felony crime. At the conclusion of the hearing, the court found there was probable cause to support the charges. The court noted in particular Plaintiff's text messages to Hurtig.

On July 1, 2019, Plaintiff emailed Burns about the status of the IOA investigation and the release of the final report.

The IOA issued its report on July 9, 2019, concluding that Plaintiff had made a false complaint, engaged in "serious misconduct" and referred her to the Office of Student Conduct ("OSC") for further review. Although it made a number of references to "witnesses, " the report

19

did not identify any specific witness as having been interviewed. The referral asked the OSC to "determine whether a policy violation occurred regarding the filing of a false complaint."

On October 28, 2019, the District Attorney moved to dismiss the case against Plaintiff. The motion made no explanation for the request. The court dismissed the case the following day.

The Amended Complaint alleges that pursuing false report charges deters assault victims from making reports. According to Plaintiff, untrained officers may misinterpret post-incident behavior "because trauma manifests in many different ways, " causing victims to "act in unexpected ways." Plaintiff contends the police "showed startling solicitude for Thompson but indifference or even hostility" towards her.

Plaintiff alleges that Lawrence police do not take sexual assault seriously, citing a Kansas City Star newspaper article detailing the views of some students. She states that three Jane Doe witnesses would state that they believed the police had failed to promptly and effectively investigate claims of sexual assault. Plaintiff contends this failure is the result of inadequate policies and training.

Plaintiff contends that KU has a specific history of publicly reported sexual assaults of women. Plaintiff alleges that the Department of Education had issued guidance that colleges should promptly take steps to protect the complainant alleging assault. Plaintiff alleges the guidance was issued "to the KU [sic], " but does not allege that such guidance has not been directed to all public universities generally.

20

University policies prohibit sexual violence as a form of sexual discrimination, and it has committed itself to student safety. The IOA office tells students that they can choose who to talk to, what information to share, what support resources to use, and whether to go to law enforcement. University policies also prohibit retaliation against persons filing an IOA complaint. The University's Code of Student Rights and Responsibilities states that its provisions may apply to off-campus conduct "when the behavior affects the on-campus safety of a member of the University community or University operations." Under the Jeanne Clery Disclosure of Campus Security Policy and Campus Crime Statistics Act (20 U.S.C. §1092(f)(1)(F)(i), the University publishes the number of criminal sex offenses reported to campus security authorities or local police agencies, both on and off campus.

According to University policies, the IOA complaint investigation process is independent of any other complaint resolution process, including the choice to file a criminal complaint with the appropriate law enforcement authorities or not to do so. However, in March 2015, KU entered into an agreement or a memorandum of understanding (MOU) with the City of Lawrence for training and coordination of investigations in cases involving sexual violence, protocols for referring complaints, and an agreement to share information and to "communicate regularly" about investigations.

The University's policy on sexual misconduct states that all cases should be resolved within sixty days. According to Plaintiff, KU has conducted IOA investigations claims of off-campus sexual assaults, which have lead to disciplinary actions against attackers.

21

The Complaint alleges that the KU law school had a policy, custom, and practice of sponsoring events for its students on and off campus at which "significant" quantities of alcoholic beverages were served. These events include (1) a 2017 panel discussion for first year students "with an open bar afterwards at the 23rd Street Brewery, " (2) the 2017 and 2018 Spring Law Prom, also with an open bar and "numerous incidents involving alcohol, " (3) Student Bar Association events at bars in Lawrence which "regularly got out of control, " and (4) Dean's office events at Johnny's North, a Lawrence tavern, featuring free beer. The later event lasting between 5:00 p.m. and 7:00 p.m.

Plaintiff states "[u]pon information and belief" that KU administrators knew of reports that Thompson was involved in sexual assaults or misconduct, and had been angry or violent at other school-sponsored events, and that "discovery is needed to confirm this allegation."

At some point, according to Plaintiff, it became generally known that Plaintiff had reported a rape to the IOA and the LPD. Plaintiff then dropped some of her classes in the fall of 2018, as well as in the spring of 2019. According to Plaintiff, "[s]ome of her law school professors and an administrator [not identified by Plaintiff] pressur[ed] her to drop out of school completely." The Amended Complaint generally claims that Plaintiff was subjected to "intimidation from law school professors as well as Thompson's roommates and friend." However, the Complaint only identifies three specific instances of harassment or retaliation.

First, as noted earlier, Plaintiff claims that Guillot had threatened her employment at the law firm if she continued to pursue the rape case. At the time this threat was made, Guillot had apparently graduated from the University and was employed as an associate at a law firm.

22

Second, Plaintiff references an incident in her small section Administrative Law class taught by Professor Quinton Lucas.[3] During the class in question, according to the Complaint, Lucas referenced the report and noted, in a hypothetical example, that the University could not "kick her out" without due process. At some point, Plaintiff withdrew from this class and another class, took incompletes in two other classes, and was unable to graduate on schedule in May 2019.

Third, Plaintiff complains that she suffered from mental distress because Thompson's image was featured in school marketing materials. In particular, she complains that "[e]very day at the law school, [she] had to walk by a [promotional] poster" which included a picture of Thompson

Plaintiff presented several administrative complaints to the University. In October 2018, she had filed a Title IX complaint with the IOA, alleging sex discrimination. In March 2019, she filed a supplemental complaint alleging retaliation and a hostile education environment.

On March 26, 2019, Plaintiff filed a supplement to her Title IX complaint, adding specific claims about Quinton Lucas. Her supplement was made in person and through an email to Burns, with a "cc" to Michael Leitch. Along with a narrative description and her statement, she sent texts by Blake Ronnebaum and a statement by Ronnebaum who witnessed the interaction. She also pointed out that at the beginning of the semester, Lucas had joked in front

23

of his class about the "#metoo" movement. IOA did not investigate Plaintiff's March 26, 2019 supplemental claim.

On July 9, 2019, the IOA issued a report which relied on the investigation of the LPD as reflected in the probable cause affidavit and Plaintiff's preliminary hearing, concluding that Plaintiff had made false statements to the police.

On November 1, 2019, Plaintiff filed another claim with the IOA, complaining of harassment and retaliation in the wake of her earlier complaint.

On December 5, 2019, KU administratively closed her complaint without an investigation. The University's Title IX Director found that the conduct cited in the complaint was not based Plaintiff's sex or an attempt to harass or to retaliate against her. Plaintiff appealed this decision to the University Provost and Executive Vice Chancellor Carl Lejuez.

Lejuez denied the appeal, finding the IOA's conclusions were reasonable. He wrote: "Given IOA's findings as to your previous sexual relationship with Mr. Guillot, your desire to continue your relationship with Mr. Guillot, and your previous and ongoing workplace relationship with him, IOA's conclusion was reasonable."

In the present action, Plaintiff brings three claims against the University under Title IX, 20 U.S.C. § 1681(a). She argues the University discriminated against her by creating an abusive environment similar to that presented in Simpson v. University of Colorado, Boulder[4] (Count IV), that it created or tolerated a hostile educational environment (Count V), and that the University retaliated against her (Count VI).

24

Plaintiff brings four claims against the City of Lawrence. She alleges in Count I that the City violated her civil rights by providing inadequate police training, which led to her arrest, in violation of 42 U.S.C. § 1983. Plaintiff also brings three claims under Kansas law against the City, including malicious prosecution (Count VIII), abuse of process (Count IX), and respondeat superior liability (Count XI).[5]

Against the Individual Defendants, Plaintiff raises three claims under 42 U.S.C. § 1983, including denial of equal protection (Count II) as a result of both gender bias and discrimination against her as a "class of one;" violation of her rights under the Fourth and Fourteenth Amendments through malicious prosecution and abuse of process (Count III); and conspiracy in violation of 42 U.S.C. § 1985(e) (Count VII).

Finally, Plaintiff advances a claim against the City and the Individual Defendants under Kansa law for reckless or intentional infliction of emotional distress (Count X). For the reasons provided below, the Court grants the motion of the University, and grants in part and denies in part the motion of the City and the Individual Defendants.

II. Legal Standard

Under Rule 12(b)(6), a defendant may move for dismissal of any claim for which the plaintiff has failed to state a claim upon which relief can be granted.[6] Upon such motion, the court must decide "whether the complaint contains 'enough facts to state a claim to relief that is

25

plausible on its face.' "[7] A claim is facially plausible if the plaintiff pleads facts sufficient for the court to reasonably infer that the defendant is liable for the alleged misconduct.[8] Facial plausibility is not "a 'probability requirement,' " but a requirement of factual allegations showing "more than a sheer possibility that a defendant has acted unlawfully."[9] The plausibility standard reflects the requirement in Rule 8 that pleadings provide defendants with fair notice of the nature of claims as well the grounds on which each claim rests.[10]

Rule 12(b)(6) provides that a court must accept as true all factual allegations in the complaint, but need not afford such a presumption to legal conclusions.[11] Viewing the complaint in this manner, the court must decide whether the plaintiff's allegations give rise to more than speculative possibilities.[12] If the allegations in the complaint are "so general that they encompass a wide swath of conduct, much of it innocent, then the plaintiffs 'have not nudged their claims across the line from conceivable to plausible.' "[13]...

Outcome: The Court grants the University's Motion to Dismiss. The Court grants the Lawrence Defendants' Motion to Dismiss as to the Section 1983 claim against the City (Counts I), the "class of one" equal protection claim (Count II), the malicious prosecution and abuse of process claim (Count III), and the conspiracy claim (Count VII). The Court denies the Lawrence Defendants' motion as to the gender-based equal protection claim (Count II), as well as the Kansas state law claims.

Plaintiff's Experts:
Defendant's Experts:
Comments: