Please E-mail suggested additions, comments and/or corrections to Kent@MoreLaw.Com.
Help support the publication of case reports on MoreLaw
Date: 04-19-2022
Case Style:
Sonya Denise Patterson v. Mississippi Department of Employment Security and Valerie Scott Insurance
Case Number: 2019-CC-00977-COA
Judge: Donna M. Barnes
Court:
IN THE COURT OF APPEALS OF THE STATE OF MISSISSIPPI

On appeal from The SIMPSON COUNTY CHANCERY COURT
Plaintiff's Attorney: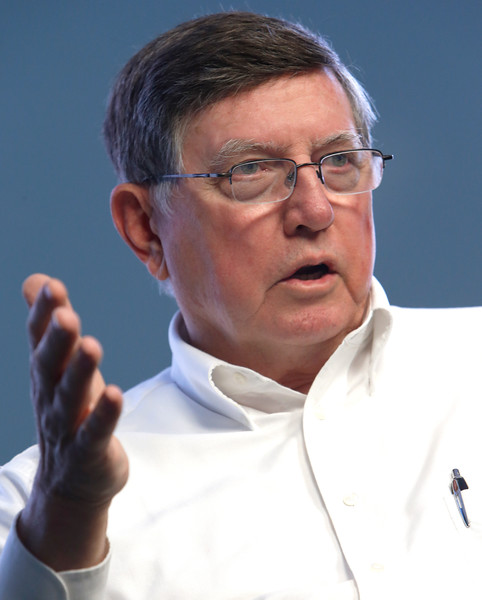 Defendant's Attorney: ALBERT B. WHITE
Description:
Jackson, MS - Unemployment lawyer represented APPELLANT with appealing the decision denying her unemployment benefits.


Patterson was employed by Valerie Scott Insurance Agency in Tupelo, Mississippi,
for five days, from October 31, 2018, through November 7, 2018. Patterson resides in
Corinth, Mississippi, but drove to and from her job in Tupelo. She has a long history of
employment in the insurance industry. Patterson contends that before she started her
employment, there was a verbal discussion with Valerie and her husband, Donnell Scott,
about Patterson's job title and salary. Patterson claims she was told she would be hired as
the office manager, and her pay range would be from $16 to $17 per hour; however, nothing
was put in writing at the time.
¶3. After working five days, on November 7, Patterson received an offer letter from
Valerie stating her job title was "agent," and her pay was $14.35 per hour. Patterson stated
she resigned because her job title and pay rate were not what she was initially told. Also,
Patterson claimed the work environment was "hostile" because Valerie mentioned several
times a past domestic-violence incident in which Patterson shot her ex-fiancé in the leg
during an altercation.
1
¶4. On November 26, 2018, Patterson filed an initial claim for unemployment benefits.
A claims examiner investigated her case. During an MDES interview, Patterson claimed
Valerie fired her for not signing the offer letter with a different title and lower pay. Also,
Patterson contended she was "constantly harassed about a situation that occurred years ago"
but maintained she did not quit. Patterson asked Valerie ifshe could return to work the next
day, but Valerie declined to rehire her.
¶5. During Valerie's MDES interview, she claimed Patterson quit, but she did not know
why. Valerie stated that the day Patterson quit, Patterson told her, "I don't like the way you
treat me . . . and other things I've seen that I don't like . . . . I'm leaving and I probably
1
In 2016, Patterson was charged with aggravated assault but was ultimately acquitted
of all charges based on self-defense.
2
won't be back." Patterson, however, denied making this comment and claimed Valerie lied
about her resignation. Valerie also denied that anyone treated Patterson rudely or harassed
her. In December 2018, the claims examiner disqualified Patterson for unemployment
benefits, finding she voluntarily quit her job without good cause. Patterson appealed.
¶6. Next, a telephonic hearing occurred between the administrative law judge (ALJ) and
Patterson. Valerie declined to participate. Patterson testified that if the title and pay had
been what Donnell had offered, she would not have quit. Patterson also testified that Valerie
had asked her what she earned at her previous job at Acceptance Insurance, and Patterson
responded that she earned between $16 and $17 per hour plus commission. She admitted
that Valerie stated her starting paycould increase based on future evaluations. Patterson also
conceded she was never under "the threat of discharge" at her job.
¶7. After the hearing, the ALJ affirmed the claims examiner's decision. The ALJ found
that Patterson voluntarily left her employment because she did not agree with what was
presented to her in the offer letter, and she felt the employer was invading her privacy with
references to the past domestic-violence incident. The ALJ understood Patterson's
dissatisfaction about the variance between the offer letter and the prior verbal discussion but
noted there was nothing in writing about the details of the prior offer. The ALJ found
Patterson began employment but then voluntarily resigned when she did not agree with the
offer letter. Furthermore, the ALJ noted Patterson was advised she could "move up" based
upon future positive evaluations. Finally, while Valerie's alleged comments about
Patterson's past domestic incident may not have been appropriate, the ALJ found it did not
3
rise to the level of harassment that would constitute "good cause" to leave employment.
¶8. The MDES Board of Review (Board) affirmed the findings of fact and decision of
the ALJ. On appeal, the Alcorn County Circuit Court also found the Board's decision was
supported by substantial evidence and was not arbitrary or capricious.
STANDARD OF REVIEW
¶9. This Court's review of unemployment compensation cases is limited. If the Board's
findings of fact are supported by substantial evidence, absentfraud, they are conclusive, and
this Court's review is "confined to questions of law." Miss. Code Ann. § 71-5-531 (Rev.
2011 & Supp. 2019). "An agency's conclusions must remain undisturbed unless the
agency's order: (1) is not supported by substantial evidence, (2) is arbitrary or capricious,
(3) is beyond the scope or power granted to the agency, or (4) violates a statutory or
constitutional right of the complaining party." Miss. Dep't of Emp. Sec. v. Good Samaritan
Pers. Servs., 996 So. 2d 809, 812 (¶6) (Miss. Ct. App. 2008). "A rebuttable presumption
exists in favor of the administrative agency, and the challenging party has the burden of
proving otherwise." Allen v. Miss. Emp. Sec. Comm'n, 639 So. 2d 904, 906 (Miss. 1994).
This Court "must not reweigh the facts of the case or insert its judgment for that of the
agency." Id. If the Board's findings are supported by substantial evidence, and if the
relevant law is properly applied, the reviewing court must affirm. Barnett v. Miss. Emp. Sec.
Comm'n, 583 So. 2d 193, 195 (Miss. 1991).
DISCUSSION
¶10. In Patterson's pro se brief, she contends both that she was terminated and that she had
4
good cause to leave her job voluntarily. In either case, she claimsshe was improperly denied
unemployment benefits. Accordingly, we shall address both contentions.
¶11. "Unemployment benefits are available for employees who leave work involuntarily,
through no fault of their own." Hudson v. Miss. Emp. Sec. Comm'n, 869 So. 2d 1065, 1067
(¶8) (Miss. Ct. App. 2004). "The question of whether an employee voluntarily leaves his
[or her] employment or is terminated is a question of fact to be determined by the MDES."
Waldrup v. Miss. Emp. Sec. Comm'n, 951 So. 2d 597, 599 (¶9) (Miss. Ct. App. 2007) (citing
Huckabee v. Miss. Emp. Sec. Comm'n, 735 So. 2d 390, 394 (¶14) (Miss. 1999)). An
employee is disqualified from receiving unemployment benefits if he or she left work
voluntarily without good cause. Miss. Code Ann. § 71-5-513(A)(1)(a) (Rev. 2011 & Supp.
2019). The burden of proving good cause for voluntarily leaving employment rests with the
employee. Id. § 71-5-513(A)(1)(c).
¶12. Patterson maintains she merely left early on what ended up being her last day of
employment, as she had been doing all week, but Valerie discharged her the next day.
Valerie, however, claims Patterson quit. After the parties were interviewed, the claims
examiner found Patterson voluntarily quit because of a disagreement about her title and
starting salary. Both the ALJ and the Board affirmed this finding of fact. Moreover,
Patterson made statements at the ALJ hearing in contradiction to her earlier position that she
was discharged. Patterson admitted she would have stayed with the agency had her title and
pay been what Donnell promised. She also admitted she was under no threat of discharge.
We find substantial evidence supports the finding of the ALJ and Board that Patterson
5
voluntarily left her job.
¶13. Next, Patterson argues she had good cause to voluntarily quit her employment
because she was not given the title or pay that was agreed upon when she was hired and
because of Valerie's alleged harassment about Patterson's prior domestic-violence incident.
The record is unclear whether there was a firm agreement about Patterson's job title and
starting salary, but it is undisputed there was nothing in writing when Patterson was hired.
While Patterson claims Donnell made the verbal offer of $16 to $17 per hour with the title
"office manager," it is unclear if Valerie made this offer as well, if there was a
misunderstanding between Donnell and Valerie, or if Valerie reduced Patterson's salary one
week after her hire.
¶14. MDES acknowledges that "[a]substantial reduction in earnings is generally regarded
as good cause for leaving one's employment, . . . but the surrounding circumstances should
be considered . . . ." Miss. Emp. Sec. Comm'n v. Benson, 401 So. 2d 1303, 1304 (Miss.
1981) (citing 81 C.J.S. Social Security § 232). As MDES calculates, a reduction from $16
per hour to $14.35 per hour is approximately 10.5%.
2 Caselaw shows the amount
considered "substantial" for good cause is a pay reduction where the employee could no
longer continue working and pay necessary living expenses such as rent and childcare. Tate
v. Miss. Emp. Sec. Comm'n, 407 So. 2d 109, 110 (Miss. 1981)(The claimant had good cause
for quitting employment after eight weeks as a cook due to substantial reduction in earnings
after her hours were reduced by 50%.). Here, no evidence was provided regarding how
2 We quote the figure of 10.5% because as MDES notes, "[p]resumably, Patterson
would not have quit if her starting wage had been $16.00 per hour."
6
Patterson's living expenses were impacted by her alleged salary reduction. Further, the
surrounding circumstances here show this figure was merely a starting salary, not a pay
"reduction" after a longer period of employment. Moreover, evidence showed Patterson was
told she could receive a raise after positive evaluations in the future. Instead, Patterson
voluntarily quit after working only five days. Our holding is that this 10.5 % reduction,
applied to the facts of this specific case, with Patterson having just started her job and being
told this was merely a starting salarywith the possibility of a raise after a positive evaluation,
cannot be considered a substantial reduction in earnings that would justify unemployment
benefits.
¶15. Regarding Patterson's alleged harassment by Valerie, there was substantial evidence
to support the ALJ and Board's finding that while possibly inappropriate, Valerie's
comments about the domestic violence incident did not constitute good cause to leave her
employment.3 Patterson complained that Valerie's mention of the incident several times
during her five days of employment was an invasion of her privacy. However, the incident
is a matter of public record because Patterson was charged with aggravated assault, and it
was also reported in a local newspaper. As far as Valerie's creating a "hostile work
environment," it is unclear whether Patterson expressed her offense about Valerie's
comments to her and if they continued thereafter. Furthermore, Valerie denies Patterson's
claims. We find substantial evidence supports MDES's finding that the isolated comments
3
See Hudson, 869 So. 2d at 1066-67, 1069 (¶¶2-3, 12) (The claimant did not have
good cause to voluntarily quit employment after eight days as a pipe fitter because he
claimed foreman's instructionsto staybusywere harassment and caused a health condition.).
7
Patterson cites do not rise to the level of good cause to leave her employment.

Outcome: In conclusion, we affirm the denial of Patterson's unemployment benefits.


Plaintiff's Experts:

Defendant's Experts:

Comments: