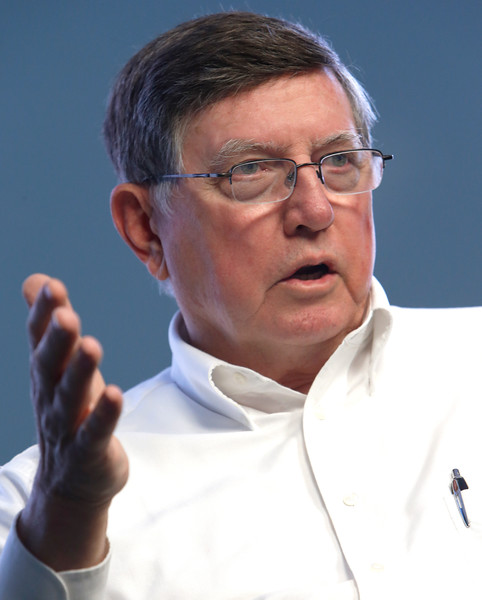 Defendant's Attorney:
Click Here For The Best Stillwater Family Law Lawyer Directory
Description: Stillwater, Oklahoma family law lawyers represented Petitioner and Responded seeking a divorce.

¶2 The parties were married in 1992. Mr. Bixler had been working at the Telex Corp. since 1981 and transferred to Johnson Controls when Telex went bankrupt in 1986. He remained employed until 2002, despite experiencing health problems and periods of being temporarily unable to work from 1982 onwards. In 1994 he was diagnosed with multiple sclerosis (MS). In 1996, Mr. Bixler was rated thirty percent disabled by the Veterans' Administration on the grounds that, while working as an Air Force computer technician for eight years between 1973 and 1981, he had been exposed to "some type of chemical." The VA found his MS was therefore service-related. Due to progression of the disease, his evaluation would rise to one hundred percent disabled by 2012. In 2002, after a particularly severe episode of disability, Mr. Bixler ceased employment.

¶3 Ms. Fassnacht worked until 1995 when the couple's first child was born. After that, she spent time caring for Mr. Bixler in his periods of disability and homeschooling the children, and took temporary and part-time jobs in 2001-2002 when Mr. Bixler's health problems made him entirely unable to work. Ms. Fassnacht testified that she had to end this employment when her daughter developed a neurological disorder. She also testified that an episode of breast cancer in 2006, which resulted in a bilateral mastectomy, limited her ability to work. From 2002 to 2017, the family appears to have received income from a combination of disability benefits, insurance proceeds, various savings, and inheritances.

¶4 In June 2017, Mr. Bixler filed for divorce. Ms. Fassnacht counter-filed. At the time of trial, Mr. Bixler was sixty-two, and Ms. Fassnacht was fifty-five. Mr. Bixler's monthly income consisted of $2,030 in Social Security disability (untaxed); $3,228 in Veterans' Administration Disability Benefits (untaxed, and to be reduced to $3,057 upon divorce); $1,129 in income from a Unum disability insurance policy (after tax); and $141 from a government pension guarantee plan (his Telex Corp. pension plan having been liquidated as part of a bankruptcy), for a total of $6,357 per month after divorce. Ms. Fassnacht had no job and no immediate source of income.

¶5 The contentious issues at trial, which are here propositions of error, were as follows. First, Ms. Fassnacht argued that she had made substantial contributions to the purchase and remodeling of the family home from inherited funds and requested an equitable adjustment to the property distribution to account for those funds. The court allowed an equitable adjustment of approximately $100,000.

¶6 Second, Ms. Fassnacht argued that the Unum disability policy had been purchased with marital funds and its proceeds should be divisible. Mr. Bixler argued that it constituted indivisible disability payments. The trial court found the proceeds of the policy marital, and ordered Mr. Bixler to pay half the proceeds to Ms. Fassnacht each month as alimony in lieu of property division.

¶7 Third, Ms. Fassnacht argued that contributions to a Fidelity investment account were made with joint funds, and hence the account was divisible. Mr. Bixler argued that the account was started with his separate funds, no contributions were made after marriage, and no increase was due to any form of joint industry. The trial court again found the account was joint and ordered it divided between the parties.

¶8 Fourth, Ms. Fassnacht requested support alimony to allow her to retrain, complete a nursing degree, and adjust to self-sufficiency. Mr. Bixler argued that he was unable to pay alimony as a matter of law because, although his post-divorce income would be $6,357 per month, the newly enacted subsection (K) of 43 O.S. § 134 (hereafter 43 O.S. § 134(K) or § 134(K)), would prohibit the court from considering $3,057 of this income because it was derived from VA disability benefits. Hence, even though he had income of approximately $3,000/month above his stated needs, if § 134(K) were applied, he had no available income for the purpose of paying support alimony. The trial court determined the statute could not be applied because it had not been enacted until after the commencement of the divorce.

¶9 Mr. Bixler appeals from the decree as to each of these issues.

* * *

See: https://www.oscn.net/applications/oscn/DeliverDocument.asp?CiteID=492769

Outcome: ¶48 The § 134(K) question here is a complex one because the situation does not fit neatly within the existing rules regarding retroactive application of statutory changes. But the trial court reached the correct result, and we therefore affirm the award of alimony as calculated, subject to the proviso below. Additionally, the court's decisions regarding the "equitable offset" for payments made to improve the home, and the Fidelity account, are also affirmed. We find, however, that pursuant to the current rule of Christmas v Christmas, the Unum disability policy is not divisible. As such, we reverse the trial court on this issue. On remand, the court may enter any order it finds just, consistent with this opinion, regarding the method of repayment of the proceeds of the Unum policy. As noted in footnote 2, above, this may include, upon proper motion, an adjustment to the support alimony award.8

¶49 AFFIRMED IN PART, REVERSED IN PART, AND REMANDED.
Plaintiff's Experts:
Defendant's Experts:
Comments: