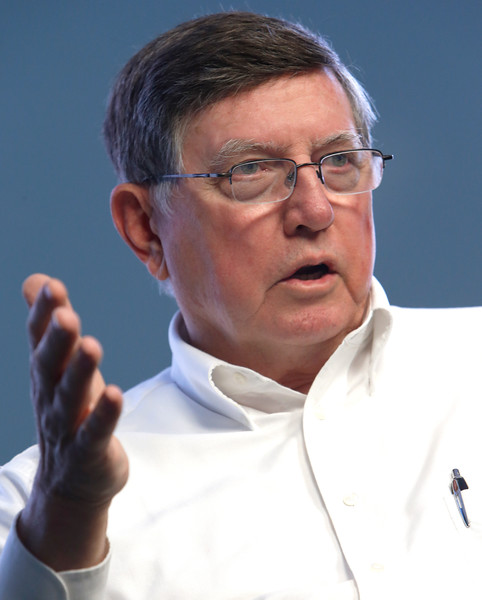 Defendant's Attorney: Jack M. Sleeth and PaulV. Carelli, IV
Description: San Diego, California civil rights lawyers represented Plaintiffs, who sued Defendants on civil rights violation theories claiming that defendants deprived them of their First Amendment rights under 42 U.S.C. 1983.

Today, social media websites like Facebook and Twitter
are, for many, "the principal sources for knowing current
events, checking ads for employment, speaking and listening
in the modern public square, and otherwise exploring the
vast realms of human thought and knowledge." Packingham
v. North Carolina, 137 S. Ct. 1730, 1737 (2017).
Accordingly, social media sites "can provide perhaps the
most powerful mechanisms available to a private citizen to
make his or her voice heard." Id.

Unsurprisingly, social media's capacity for facilitating
communication and stirring public debate has not been lost
on public officials. From local county supervisors and state
representatives to the President of the United States, elected
officials across the country increasingly rely on social media
both to promote their campaigns and, after election, to
communicate with constituents and seek their input in
carrying out their duties as public officials.

This case concerns a dispute arising from two public
officials' use of social media to communicate with
constituents about public issues. Beginning around 2014,
two members of the Poway Unified School District
("PUSD" or the "District") Board of Trustees, Michelle
O'Connor-Ratcliff and T.J. Zane (together, "the Trustees"),
created public Facebook and Twitter pages to promote their
campaigns for office. After they won and assumed office,
the two used their public social media pages to inform
constituents about goings-on at the School District and on
the PUSD Board, to invite the public to Board meetings, to
solicit input about important Board decisions, and to
communicate with parents about safety and security issues
at the District's schools.

But public engagement with their social media pages was
not all s and s. Two parents of children in the School
District, Christopher and Kimberly Garnier, frequently left
comments critical of the Trustees and the Board on the
Trustees' pages, sometimes posting the same long criticisms
repeatedly. After deleting or hiding the Garniers' repetitive
comments for a time, the Trustees eventually blocked the
Garniers entirely from their social media pages. The
Garniers sued, asserting that the Trustees violated their First
Amendment rights by ejecting them from the social media
pages. After a bench trial, the district court agreed with the
Garniers that their First Amendment rights had been
violated. Both parties appeal.

The Garniers' claims present an issue of first impression
in this Circuit: whether a state official violates the First
Amendment by creating a publicly accessible social media
page related to his or her official duties and then blocking
certain members of the public from that page because of the
nature of their comments. For the following reasons, we
hold that, under the circumstances presented here, the
Trustees have acted under color of state law by using their
social media pages as public fora in carrying out their official
duties. We further hold that, applying First Amendment
public forum criteria, the restrictions imposed on the
Garniers' expression are not appropriately tailored to serve
a significant governmental interest and so are invalid. We
therefore affirm the district court judgment.
Outcome: The protections of the First Amendment apply no less to
the "vast democratic forums of the Internet" than they do to
the bulletin boards or town halls of the corporeal world.
Packingham, 137 S. Ct. at 1735 (quoting Reno, 521 U.S.
at 868). That is not to say that every social media account
created by public officials is subject to constitutional
scrutiny or that, having created a public forum online, public
officials are powerless to manage public interaction with
their profiles. As this case demonstrates, analogies between
physical public fora and the virtual public fora of the present
are sometimes imperfect, and courts applying First
Amendment protections to virtual spaces must be mindful of
the nuances of how those online fora function in practice.
Whatever those nuances, we have little doubt that social
media will continue to play an essential role in hosting public
debate and facilitating the free expression that lies at the
heart of the First Amendment. When state actors enter that
virtual world and invoke their government status to create a
forum for such expression, the First Amendment enters with
them.

AFFIRMED.
Plaintiff's Experts:
Defendant's Experts:
Comments: