Please E-mail suggested additions, comments and/or corrections to Kent@MoreLaw.Com.
Help support the publication of case reports on MoreLaw
Date: 05-04-2022
Case Style:
STATE OF LOUISIANA VERSUS WILLIE YOUNGBLOOD
Case Number: 21-K-670
Judge: DONALD L. FORET
Court:
FIFTH CIRCUIT COURT OF APPEAL STATE OF LOUISIANA

On appeal from The TWENTY-FOURTH JUDICIAL DISTRICT COURT, PARISH OF JEFFERSON, STATE OF LOUISIANA
Plaintiff's Attorney: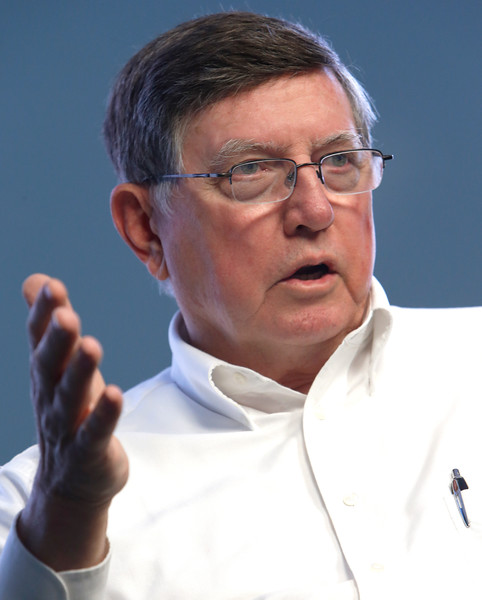 Tell MoreLaw About Your Litigation Successes and MoreLaw Will Tell the World.

Re: MoreLaw National Jury Verdict and Settlement
Counselor:
MoreLaw collects and publishes civil and criminal litigation information from the state and federal courts nationwide. Publication is free and access to the information is free to the public.


MoreLaw will publish litigation reports submitted by you free of charge


Info@MoreLaw.com - 855-853-4800
Defendant's Attorney:
Thomas J. Butler (
Description:
Gretna, LA- Criminal Defense lawyer represented Relator with seeking review of the judgment granting defendant's motion to suppress his statement..
On March 22, 2021, defendant, Willie Youngblood, was charged by bill of
information with first degree robbery. Defendant filed an omnibus motion, which
included a motion to suppress statement. The motion generally argued that the
statements were illegally and unlawfully obtained and should be suppressed. After
a hearing, the trial court granted the motion to suppress defendant's statement,
finding it did "not believe it was freely and voluntarily made."
The State has the burden of proving the admissibility of a purported
confession or statement by the defendant. La. C.Cr.P. art. 703 D; State v. AriasChavarria, 10-116 (La. App. 5 Cir. 9/28/10), 49 So.3d 426, 433, writ denied, 10-
2432 (La. 2/25/11), 58 So.3d 460. Before an inculpatory statement made during a
custodial interrogation may be introduced into evidence, the State must prove,
beyond a reasonable doubt, that the defendant was first advised of his Miranda rights,
that he voluntarily and intelligently waived them, and that the statement was made
freely and voluntarily and not under the influence of fear, intimidation, menaces,
threats, inducements, or promises. Id. If a statement is a product of custodial
interrogation, the State additionally must show that the person was advised before
questioning of his right to remain silent; that any statement he makes may be used
against him; and that he has a right to counsel, either retained or appointed. Miranda
v. Arizona, 384 U.S. 436, 86 S.Ct. 1602, 16 L.Ed.2d 694 (1966).
A determination of voluntariness is made on a case-by-case basis, depending
on the totality of the facts and circumstances of each situation. Arias-Chavarria, 49
So.3d at 433. The admissibility of a confession or statement is a determination for
the trial judge, and the judge's conclusions on the credibility and weight of the
testimony relating to the voluntary nature of the confession or statement are entitled
to great weight and will not be overturned unless unsupported by the evidence.
Testimony of the interviewing police officer alone may be sufficient proof that a
defendant's statements were freely and voluntarily given. Id.
The right to terminate questioning is a right that must be observed; however,
it is not specifically included in the rights that must be verbally advised. State v.
Nelson, 02-65 (La. App. 5 Cir. 6/26/02), 822 So.2d 796, 799, writ denied, 02-2090
(La. 2/21/03), 837 So.2d 627. This Court has stated that a confession is coerced if
an individual's will was overborne or if his confession was not the product of a
rational intellect and a free will, whether by physical intimidation or psychological
pressure. State v. Castro, 09-887 (La. App. 5 Cir. 5/25/10), 40 So.3d 1036, 1044,
writ denied, 10-1323 (La. 1/7/11), 52 So.3d 884. After a knowing and voluntary
waiver of the Miranda rights, law enforcement officers may continue questioning a
suspect unless or until he clearly requests an attorney. State v. Austin, 12-629 (La.
App. 5 Cir. 3/13/13), 113 So.3d 306, 318, writ denied, 13-673 (La. 10/25/13), 124
So.3d 1092. The trial court is afforded great discretion in ruling on a motion to
suppress, and its ruling will not be disturbed absent an abuse of that discretion. State
v. Welch, 11-0274 (La. 4/29/11), 60 So.3d 603.
The State argues that defendant never invoked his right to counsel or his right
to remain silent. The State notes that defendant expressed some trepidation in
waiving his rights and complained that he wanted his children with him. The State
contends, however, that questioning does not have to cease if a defendant requests
the presence of someone other than an attorney with him or if he has trepidation
about proceeding. The State also argues that "while the Defendant suggested that
Detective Marshall incorrectly told him that in signing the second portion of the
JPSO Advice of Rights Form the Defendant would not be 'giving up' his rights, this
was actually a correct statement by Detective Marshall, especially given how
Detective Marshall explained it." The State specified that the detective correctly
explained that if defendant waived his rights and agreed to talk, he could change his
mind and terminate the interview.
Defendant argues that he clearly and unambiguously invoked his right to
remain silent multiple times throughout the interview. Specifically, he provides that
he told the detective he would not answer any questions unless his children were
present but that the detective continued asking questions. Defendant argues that the
detective repeatedly misstated the nature of the waiver form by characterizing it as
an acknowledgement, rather than as a waiver, of his rights to counsel and to remain
silent. Defendant also asserts that the totality of the interview makes clear that
Detective Marshall's conduct led defendant to believe that he lacked the power to
terminate the interview and that defendant was misled about the signing of the
waiver. Finally, defendant argues that Detective Marshall used his larger physical
presence to pressure defendant into speaking to him.
Upon review of the writ application, attachments, the video, and the law, we
find that defendant's statement should not have been suppressed. First, prior to
questioning defendant, Detective Carl Marshall clearly advised defendant of his
rights and defendant signed a waiver of rights. Detective Marshall testified, and the
video confirms, that he reviewed the rights of arrestee and waiver of rights form with
defendant and that he did not articulate or in any other way display any lack of
comprehension of his rights to remain silent or to have an attorney present. Second,
it is clear that, contrary to defendant's contention, he never invoked his right to
counsel by requesting an attorney.
Third, defendant had previously been arrested and thus had been exposed to
his Miranda rights. The Louisiana Supreme Court has indicated that prior criminal
history with the criminal judicial system is relevant to the "totality of the
circumstances," which courts may consider in determining whether a defendant
understood his Miranda rights. State v. Green, 94-887 (La. 5/22/95), 655 So.2d 272,
284.
Fourth, although defendant argues that Detective Marshall used his larger
physical presence to pressure defendant into speaking to him, after viewing the video
of the questioning, we disagree. We do not find that Detective Marshall's
questioning of defendant was intimidating or menacing towards defendant in any
way. He read defendant his rights in a clear and just manner, engaged in casual
conversation with defendant, and advised him that even if he signed the waiver, he
could change his mind and terminate the interview. Emotional distress on the part
of a defendant is not grounds for rendering a confession inadmissible unless it is so
severe that the party confessing is unable to voluntarily do so. State v. Moseley, 587
So.2d 46, 51 (La. Ct. App.), writ denied, 589 So.2d 1066 (La. 1991). We find that
the record does not support a finding that defendant's will was overborne or that his
confession was not the product of a rational intellect and a free will. See, State v.
Castro, supra.
Outcome: In light of the foregoing, the applicable law, the writ application, and the
attachments thereto, we find that the motion to suppress should not have been
granted. We therefore grant this writ, reverse the trial court's judgment granting the motion to suppress, and deny that motion. We remand for further proceedings.
Plaintiff's Experts:
Defendant's Experts:
Comments: