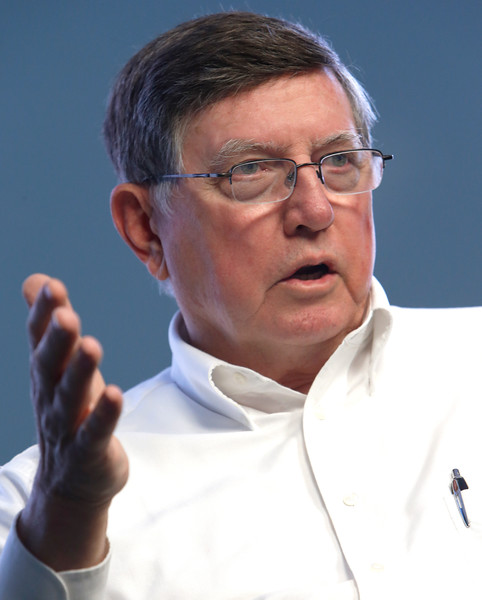 Defendant's Attorney: Scott A. Roberts
Description: Boston, Massachusetts civil litigation lawyer represented Plaintiff, who sued Defendant on a Title IX violation theory.

A writer is free to assume a nom
de plume. That is why Mark Twain and Bob Dylan are better known
than Samuel Clemens and Robert Zimmerman. But, as a rule,
litigants in federal court must publicly reveal their true names.
In this appeal, we tackle a question of first impression in this
circuit: when is it appropriate for a party to a civil suit in
federal court to appear under a pseudonym? This important question
pits the individual's desire for privacy against the public's need
to access judicial proceedings. After determining the appropriate
standard for adjudicating motions for leave to proceed under
pseudonyms, we vacate the district court's denial of the
plaintiff's motion and remand to the district court for application
of the discerned standard.

I

Drawing upon the complaint, we briefly rehearse the
facts (largely undisputed for present purposes) and travel of the
case. In 2013 — during his first year of college at Massachusetts
Institute of Technology (MIT) — plaintiff-appellant John Doe
formed a relationship with a classmate whom we shall call "Jane
Roe." This relationship included episodic sexual intercourse and
lasted until the summer of 2014. But even after the couple broke
up, they occasionally had consensual sex during the fall 2014
semester.
-
On the evening of February 26, 2015, Jane went to John's
residence for help repairing her computer and agreed to spend the
night in his bed. The pair fell asleep. At some point in the
early morning hours on February 27, they had sexual intercourse.
John says that he observed Jane "fully conscious, alert, and with
wide open eyes" and that she provided a variety of nonverbal cues
throughout the interaction, thus signaling her effective consent.
Afterward, though, Jane asked John what had happened. John replied
that sexual intercourse had taken place. A few months later, Jane
told John that "the sex they had when she was asleep was not okay."

In January of 2016, Jane filed a formal complaint with
MIT's Title IX office alleging nonconsensual sexual contact and
intercourse occurring on February 27, 2015. That office launched
an investigation, which involved interviewing both John and Jane
(as well as other students) and reviewing documents. On their own
initiative, the MIT investigators added a second charge against
John for sexual harassment arising from conduct during the 2013-
2014 school year (when John and Jane were still in a relationship).
In a written report, the investigators found John responsible for
both charges. Following its receipt of the investigators' report,
MIT designated a panel of three faculty members drawn from its
Committee on Discipline (the Committee) to consider the matter.

On April 25, 2016, the panel held a hearing. John denied
responsibility, but two days later the chair of the Committee
informed John by letter that MIT had found him responsible for
nonconsensual sexual contact and intercourse on February 27, 2015
and sexual harassment during the earlier period. The Committee's
letter also informed John that he would be expelled.

John appealed the Committee's findings and sanction. He
argued that, given Jane's nonverbal signals throughout the
encounter — which, he said, fit the pattern established in their
history of consensual intimacy — he reasonably believed that Jane
was awake and had effectively consented to sexual intercourse on
February 27, 2015. He also argued that expulsion was unwarranted
because, although he maintained that he reasonably "thought [he]
had effective consent" from Jane, he took "responsibility for
making a terrible judgement call." MIT denied the appeal a few
weeks later and expelled John just prior to his anticipated
graduation.

On December 16, 2021, John — by then married and working
as a software engineer in New Jersey — filed suit against MIT in
the United States District Court for the District of Massachusetts.
His suit invoked diversity jurisdiction under 28 U.S.C. § 1332.1
The complaint alleged breach of contract, promissory estoppel, and
denial of basic fairness. Its gist was that MIT's investigation
was infected by "[r]adical feminist anti-male bias" to the point
of presuming "that the female complainant's story was . . . true"
and that John's story was false. John sought monetary damages,
including damages for reputational harm, "past and future economic
losses, loss of educational opportunities, and loss of future
career prospects."

On the same day that he filed his suit, John filed an ex
parte motion to proceed by pseudonym because "requiring him to
reveal his identity would result in significant harm to [him],
including the exact damages he seeks to remedy in this matter."
Five days later, the district court denied the motion in a minute
order. John moved for reconsideration. On the very next day, the
district court denied the motion but stayed the case to facilitate
John's anticipated appeal of the denial of his motion to proceed
by pseudonym.
Outcome: Vacatated and remanded.
Plaintiff's Experts:
Defendant's Experts:
Comments: