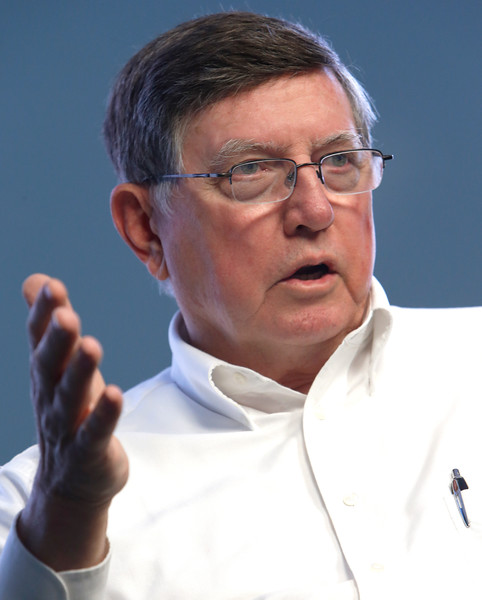 Defendant's Attorney: Jeannie DeVeney and Jennifer Schorgl
Description: Topeka, Kansas civil rights lawyers represented Plaintiff, who sued Defendant on a job discrimination theory because of her sex.


On January 19, 2022, Stacy Graham filed suit against Florence Corporation of Kansas d/b/a Florence Corporation alleging that it discriminated against her based on sex/gender, maintained a hostile work environment, subjected plaintiff to quid pro quo discrimination and retaliated against her in violation of Title VII of the Civil Rights Act of 1964 ("Title VII"), 42 U.S.C. § 2000e et seq. Plaintiff also alleges that defendant failed to accommodate her disability under the Americans with Disabilities Act ("ADA"), 42 U.S.C. § 12101 et seq., and that defendant negligently supervised and negligently retained her supervisor. This matter is before the Court on Defendant's Partial Motion To Dismiss For Failure To State A Claim (Doc. #7) filed February 28, 2022.

* * *


Plaintiff is a female. In July of 2019, she began working for defendant through a staffing agency. In October of 2019, Jeff Stewart, plaintiff's supervisor, received a promotion to the position of Production Manager for defendant. In November of 2019, defendant hired plaintiff to work full-time in the Assembly Department. In or around November of 2019, Stewart began sexually harassing and expressing interest in plaintiff. Specifically, Stewart would tell plaintiff that she was beautiful and would comment on her looks. Whenever plaintiff walked by him, Stewart would stare at her in a sexual manner.

At the time plaintiff started the position, Stewart witnessed her crying as she was experiencing a difficult personal situation. In November or December of 2019, Stewart told plaintiff that he wanted to help her and gave her his phone number. Every day, Stewart would ask plaintiff if she needed anything and if she was okay. He gave her money on several occasions. In December of 2019, Stewart promoted plaintiff to the position of "Springs and Arms" and told her that he would put her at the "Adjuster's" pay rate once plaintiff completed her certification. Plaintiff started working and training in the new position. In February of 2020, plaintiff officially started her new position and in March of 2020, plaintiff completed the certification.

In March of 2020, after Stewart had groomed plaintiff and abused his power for months, Stewart and plaintiff started a sexual relationship. While plaintiff initially rebuffed Stewart's advances, Stewart and plaintiff engaged in sexual intercourse on three occasions in March, April and June of 2020. On or about June 8, 2020, they had their last sexual encounter. Stewart told plaintiff that he was "serious" about her and asked to go to her apartment to see her in the mornings. He also told plaintiff that he was going to get in touch with human resources to make sure plaintiff received the Adjuster's pay rate.


From June 9, 2020 until January 11, 2021, plaintiff took a leave of absence due to her health condition and disability of congestive heart failure and the risk that she might contract COVID-19 while at work. Plaintiff was on short-term disability during this time. When plaintiff returned to work, defendant placed her in the position of "Springs and Arms."

Around January 15, 2021, Stewart approached plaintiff while she was working and asked her if she had a "new fan," as he believed a male employee had flirted with plaintiff. Plaintiff responded that she did not have any new fans and that she did not want any new fans. Stewart responded and said, "Aw beautiful, no new fans?" Plaintiff repeated that she did not want any new fans, and Stewart said, "Aw beautiful, not even me?" Plaintiff replied and said, "No new fans" and continued to work. Stewart walked away.

Around January 18, 2021, Stewart demoted plaintiff. He gave her a significant change in employment status and an undesirable reassignment. He changed plaintiff's position from "Springs and Arms" to "Parcel Doors." A younger female took plaintiff's previous position of "Springs and Arms." Plaintiff complained to her lead and reminded her that plaintiff had returned from a medical leave of absence due to her disability/medical condition and that plaintiff should be returned to the "Springs and Arms" position which she had occupied when she went on medical/disability leave.

Further, when plaintiff returned to work, she had medical documentation requesting reasonable accommodations in the form of an N95 mask and an individual work station. Defendant did not provide either of the requested accommodations. Defendant also did not engage in the interactive process with plaintiff to discuss possible accommodations relating to her disability. Between January and March of 2021, Stewart repeatedly promised plaintiff that he would talk to Human Resources about an increase in pay following her certification for the "Springs and Arms"
position, but defendant never provided a pay increase. Defendant did not return plaintiff to her previous position.

Near the end of February of 2021, one of the leads informed plaintiff that eight employees would move from the second shift back to the first shirt, and that all eight employees would be placed in their original positions. Plaintiff's lead informed plaintiff that she wanted plaintiff to return to the "Springs and Arms" position. On March 2, 2021, at the morning start-up meeting, defendant distributed the assignments. Defendant returned every employee to his or her original position except for plaintiff. Defendant assigned plaintiff to the "Key Table," which was another demotion, a significant change in employment status and an undesirable reassignment. The employees in the meeting commented to plaintiff that with this demotion, she had been "screwed over." Stewart was the decision maker behind plaintiff's new position. After Stewart demoted plaintiff, she went to Human Resources and asked for a copy of the employee handbook. Human Resources told her that they could not give her the entire handbook but could give her the specific policy she needed.

Stewart abused his power over subordinate female employees by offering promotions, pay increases and financial incentives in exchange for sexual relationships. Stewart has been sexually involved with another female employee and he has paid for her vacation. Stewart has naked pictures of one of the female employees and has shown the photos to other employees. Prior to plaintiff's interactions with Stewart, defendant received complaints about Stewart and disciplined him with respect to his inappropriate interactions with other female employees.

On January 19, 2022, plaintiff filed suit against Florence Corporation of Kansas d/b/a Florence Corporation. Plaintiff alleges the following claims: (1) sex discrimination, (2) hostile work environment, (3) quid pro quo sex discrimination, (4) retaliation, (5) failure to accommodate, (6) negligent supervision and (7) negligent retention.


Outcome: Motion to dismiss granted.
Plaintiff's Experts:
Defendant's Experts:
Comments: