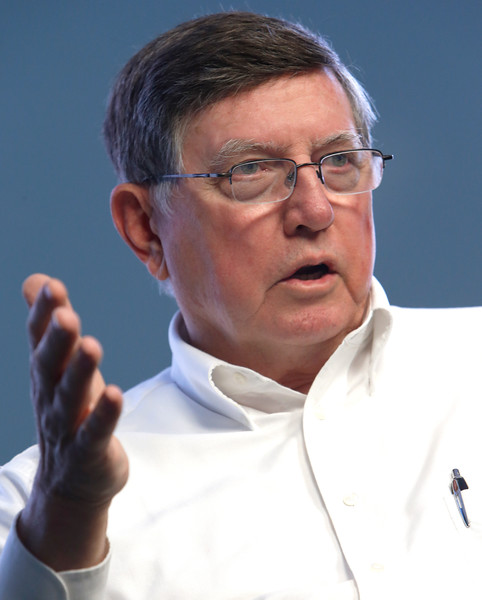 Defendant's Attorney: Nicholas Paul Arnold and Angela M. Bautists
Description: New Orleans, Louisiana personal injury car wreck lawyer represented Plaintiff, who sued Defendants on auto negligence theories claiming to have suffered more than $75,000 in damages and/or injuries in a motor vehicle accident.

This case was filed in the Civil District Court, Orleans Parish, 21-09896 Div C Sec 10 and removed to federal court by the Defendant.


This matter arises out of a collision between two buses that allegedly occurred on or about April 14, 2021, in Orleans Parish, Louisiana. On or about December 8, 2021, Plaintiff Cleetus Despanza filed a Petition for Damages in Civil District Court for the Parish of Orleans, Louisiana, against Capital Motor Lines ("Capital"), Lancer Insurance Company ("Lancer"), and John Doe.[3] Plaintiff alleges that on or about April 14, 2021, while operating a New Orleans Regional Transit Authority ("RTA") bus

1

traveling south on Elk Place, a Greyhound bus operated by defendant-driver John Doe sideswiped the RTA bus at the intersection with Tulane Avenue.[4] Plaintiff alleges that as a result of the accident, he suffered "severe and debilitating injuries."[5]Plaintiff seeks damages for pain and suffering, medical expenses, loss of enjoyment of life, lost wages, and any other damages which may be proven at trial.[6]

On February 17, 2022, Defendants filed a Notice of Removal, asserting that this Court has subject matter jurisdiction over the case based upon 28 U.S.C. § 1332, diversity jurisdiction.[7] Defendants contend that the parties are completely diverse because Plaintiff is a citizen of Louisiana, Defendant Capital Motor Lines is a citizen of Alabama, Defendant Lancer Insurance Company is a citizen of Delaware and New York, and John Doe's citizenship is unverifiable.[8] Defendants further claim that it is facially apparent from the allegations in Plaintiff's state court Petition that the amount in controversy exceeds $75,000, exclusive of costs and interest.[9] In support, Defendants point to Plaintiff's allegation that he suffered "severe and debilitating" injuries.[10] Defendants also rely on the fact that Plaintiff seeks to recover several categories of damages, including future damages.[11] Lastly, Defendants note that Plaintiff did not include a general allegation in their state court Petition that the amount in controversy is less than the requisite amount for § 1332(a) removal.[12]

2

Defendants argue that this alleged non-compliance with Louisiana Code of Civil Procedure art. 893 creates a strong presumption in favor of diversity jurisdiction.[13]

After reviewing the Notice of Removal, the Court issued a Show Cause Order sua sponte on March 21, 2022, stating that Defendants had failed to establish that the amount in controversy exceeded $75,000 at the time of removal.[14] The Court noted that although Plaintiff's state court petition alleged "severe and debilitating injuries," Defendants failed to describe or name the injury suffered by Plaintiff.[15]Further, the Court pointed out that while Plaintiff seeks several items of damages, there was no indication of the amount in controversy related to his alleged damages.[16]The Court gave Defendants ten (10) days to file a memorandum and supporting evidence concerning subject matter jurisdiction under 28 U.S.C. § 1332(a).[17] The Court also advised Defendants that, "Once the Court has reviewed the supplemental memorandum, the Court will either allow the case to proceed if diversity jurisdiction exists or take further action if jurisdiction is lacking."[18]

On March 31, 2022, pursuant to the Court's March 21, 2022 Order, Defendants filed a "Jurisdiction Memorandum."[19] In the supplemental memorandum, Defendants assert that Plaintiff's counsel has yet to provide them with Plaintiff's relevant medical records.[20] However, Defendants submit that pre-removal, Plaintiff's counsel shared with them that Plaintiff had undergone conservative treatment including chiropractic care and medical rehab, and MRI's to assess future treatment.[21] According to Defendants' estimations, these disclosed treatments, "[suggest] that past medical expenses were at least $10,000 at the pre-litigation stage of proceedings and at the time of removal."[22] Defendants further reassert that Plaintiff's use of the phrase "severe and debilitating" in his state court Petition creates a reasonable expectation of a recovery in excess of $75,000, and cites several cases in which courts have determined that a recovery in excess of $75,000 could be reasonably expected in view of the description of the alleged injury at the time of removal and the nature of damages sought.[23] Finally, Defendants assert that courts have awarded varying amounts for general damages for pain and suffering and loss of enjoyment of life in cases involving negligence claims arising from similar vehicular accidents, including amounts above $75,000.[24]

On April 11, 2022, Plaintiff filed a Motion For Remand, alleging that "the amount in controversy threshold is not met, as the damages do not exceed $75,000."[25]Plaintiff asserts that it is not facially apparent from the state court Petition for Damages that Plaintiff is seeking more than $75,000 in monetary damages.[26]Further, Plaintiff alleges that Defendants have not presented any "summary judgement-type evidence" concerning the value of Plaintiff's damages.[27] Plaintiff offers that he did not go to a hospital or emergency room following the accident, that he has been treating his injuries conservatively since the accident, and that his current medical rehabilitation bill is $6,115.00.[28] Additionally, while noting that Plaintiff "does not contest complete diversity at the time of removal," Plaintiff raises that the identity of John Doe, the unnamed bus driver, has not been determined and his citizenship could destroy diversity.[29] Lastly, Plaintiff challenges the timeliness of removal, arguing that the Notice of Removal was filed more than 30 days from "Defendants' informal receipt of the initial pleading."[30]

On April 25, 2022, Defendants filed an Opposition to Plaintiff's Motion to Remand.[31] Defendants argue that the named parties are completely diverse, and that Defendant John Doe's citizenship is immaterial to diversity among the parties.[32]Defendants cite 28 U.S.C. § 1441(b)(1) stating "in determining whether a civil action is removable on the basis of the jurisdiction under § 1332(a) of this title, the citizenship of defendants sued under fictitious names shall be disregarded."[33]Further, Defendants cite rulings from three other Sections of this Court that disregarded the citizenship of fictitious or unidentified defendants for the purposes of determining diversity jurisdiction.[34] Defendants additionally argue that removal is timely, as the courtesy copy provided by Plaintiff's counsel did not constitute sufficient service, and there was no waiver of service.[35] Lastly, Defendants argue that the injuries as alleged in the state court Petition "reasonably reflect" an amount in controversy exceeding $75,000.[36] Defendants contend that Plaintiff is now understating his injuries, as he initially characterized them as "severe" and "debilitating" in his state court Petition.[37] Further, Defendants cite multiple cases in which plaintiffs in vehicular accidents were awarded over $100,000 in general damages, including pain and suffering as well as loss of enjoyment of life.[38] In sum, Defendants argue that Plaintiff's injuries as alleged at the time of the removal could yield damages of $75,000 or above.[39]...



Outcome: 07/01/2022 20 ORDER AND REASONS: IT IS HEREBY ORDERED that Plaintiff's 11 Motion for Remand is GRANTED. IT IS FURTHER ORDERED that this matter REMANDED to the Civil District Court for the Parish of Orleans, State of Louisiana for further proceedings. Signed by Judge Wendy B Vitter on 7/1/2022. (cwa) (Additional attachment(s) added on 7/1/2022: # 1 Transmittal Letter) (cwa). (Entered: 07/01/2022)
Plaintiff's Experts:
Defendant's Experts:
Comments: