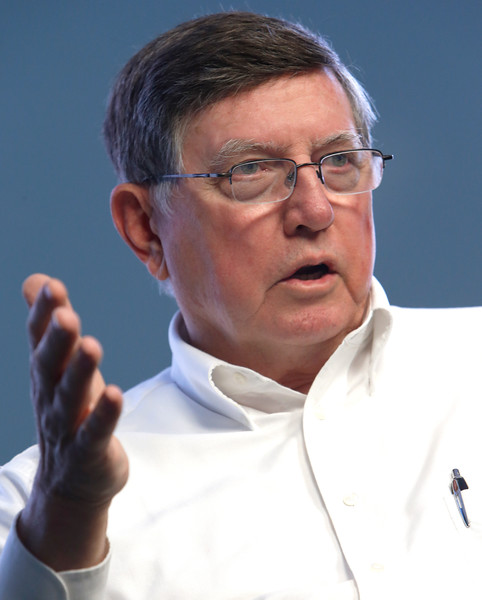 Defendant's Attorney: Capri Tribo and Chantel Christine Wonder
Description: Fort Lauderdale, Florida personal injury lawyer represented Plaintiff, who sued Defendant on a products liability theory.

This case was filed in the 17th Judicial Circuit, CACE22006416, and was removed to federal court.

"Federal courts are courts of limited jurisdiction. They possess only that power authorized by Constitution and statute, which is not to be expanded by judicial decree." Kokkonen v. Guardian Life Ins. Co. of Am., 511 U.S. 375, 377 (1994) (internal citations omitted). "It is to be presumed that a cause lies outside this limited jurisdiction, and the burden of establishing the contrary rests upon the party asserting jurisdiction." Id. (citing Turner v. Bank of N. Am., 4 U.S. (4 Dall.) 8, 11 (1799) and McNutt v. Gen. Motors Acceptance Corp., 298 U.S. 178, 182-183 (1936)). "Indeed, it is well settled that a federal court is obligated to inquire into subject matter jurisdiction sua sponte whenever it may be lacking." Univ. of S. Ala. v. Am. Tobacco Co., 168 F.3d 405, 410 (11th Cir. 1999); see also Herskowitz v. Reid, 187 Fed.Appx. 911, 912-13 (11th Cir. 2006) (A "district court may act sua sponte to address the issue of subject matter jurisdiction at any time."). When performing this inquiry, "all doubts about jurisdiction should be resolved in favor of remand to state court." Yusefzadeh v. Nelson, Mullins, Riley & Scarborough, LLP, 365 F.3d 1244, 1245 (11th Cir. 2004) (citing Burns v Windsor Ins. Co., 31 F.3d 1092, 1095 (11th Cir. 1994)). "The jurisdiction of a court over the subject matter of a claim involves the court's competency to consider a given type of case, and cannot be waived or otherwise conferred upon the court by the parties. Otherwise, a party could work a wrongful extension of federal jurisdiction and give courts power the Congress denied them." Univ. of S. Ala., 168 F.3d at 410 (quoting Jackson v. Seaboard Coast Line R.R., 678 F.2d 992, 1000-01 (11th Cir. 1982)) (internal quotations omitted). Accordingly, "once a federal court determines that it is without subject matter jurisdiction, the court is powerless to continue." Id.

Defendants Kimberly-Clark Corporation of WI ("Kimberly-Clark") and BJ's Wholesale Club Inc. ("BJ's") (together, "Defendants") filed a Notice of Removal, ECF No. [1] ("Notice"), on June 9, 2021. The Notice was filed pursuant to 28 U.S.C. §§ 1441, 1446, seeking removal, pursuant to 28 U.S.C. § 1332, of an action filed in the Circuit Court of the Seventeenth Judicial Circuit in and for Broward County, Florida. In the underlying complaint, Plaintiff asserted a claim arising from Kimberly-Clark's manufacturing and BJ's sale of allegedly contaminated flushable wipes. See ECF No [1-1]. According to the Notice, the Court can properly exercise federal jurisdiction on the basis of diversity because there is complete diversity of the parties, and an amount in controversy exceeding $75,000.00 based upon a settlement demand of $371,133.00. See ECF Nos. [1], [1-4]. On June 23, 2022, Defendants filed a Motion to Dismiss the underlying state court complaint, ECF No. [7] ("Motion to Dismiss").

On July 1, 2022, while the Motion to Dismiss was pending, Plaintiff filed a Motion for Remand, ECF No. [11] ("Motion"), asserting that the amount in controversy is in fact less than $75,000.00, notwithstanding the settlement demand, and requesting that the Court remand this case to the state court. Defendants filed a response to the Motion, arguing that the amount in controversy is satisfied based upon the medical records attached to Plaintiff's settlement demand, and that remand is therefore not appropriate. See ECF No. [18]. Thereafter, in response to the Motion to Dismiss, Plaintiff filed an Amended Complaint, ECF No. [20]. The Court therefore denied the Motion to Dismiss as moot. ECF No. [21].

"As a general matter, an amended pleading supersedes the former pleading; the original pleading is abandoned by the amendment, and is no longer a part of the pleader's averments against his adversary." Pintando v. Miami-Dade Housing Agency, 501 F.3d 1241, 1243 (11th Cir. 2007) (quoting Dresdner Bank AG, Dresdner Bank AG in Hamburg v. M/V Olympia Voyager, 463 F.3d 1210, 1215 (11th Cir. 2006) (quotations omitted)). Indeed, "when a plaintiff files a complaint in federal court and then voluntarily amends the complaint, courts look to the amended complaint to determine jurisdiction." Rockwell Int'l Corp. v. United States, 549 U.S. 457, 167 (2007). In the Amended Complaint, Plaintiff alleges that "[t]his is an action for damages in excess of $30,000.00 but less than $75,000.00, exclusive of costs, interest, and attorney's fees." ECF No. [20] ¶ 2. As such, Plaintiff has affirmatively pleaded this case outside of the Court's diversity jurisdiction. Moreover, the Amended Complaint asserts no claims arising from federal law, such that the Court may conclude that the exercise of jurisdiction over Plaintiff's state law claims would be proper upon any other basis. See, e.g. Palmer v. Hosp. Auth. of Randolph Cnty., 22 F.3d 1559, 1565 (11th Cir. 1994) ("A case may not be brought in federal court on the grounds of supplemental jurisdiction alone. By definition, such jurisdiction must be attached to another basis of jurisdiction.").

As a result, based upon the allegations in the Amended Complaint, the Court lacks subject matter jurisdiction in this case.

Outcome: This case was remanded to the Seventeenth Judicial Circuit Court.
Plaintiff's Experts:
Defendant's Experts:
Comments: