Please E-mail suggested additions, comments and/or corrections to Kent@MoreLaw.Com.
Help support the publication of case reports on MoreLaw
Date: 04-26-2022
Case Style:
STATE OF OHIO v. JOSHUA VERDELL
Case Number: 27786
Judge: Jeffrey M. Welbaum
Court:
IN THE COURT OF APPEALS OF OHIO SECOND APPELLATE DISTRICT MONTGOMERY COUNTY

On appeal from The Common Pleas Court
Plaintiff's Attorney: MATHIAS H. HECK, JR., by HEATHER N. JANS, Atty. Reg. No. 0084470, Assistant
Prosecuting Attorney
Defendant's Attorney: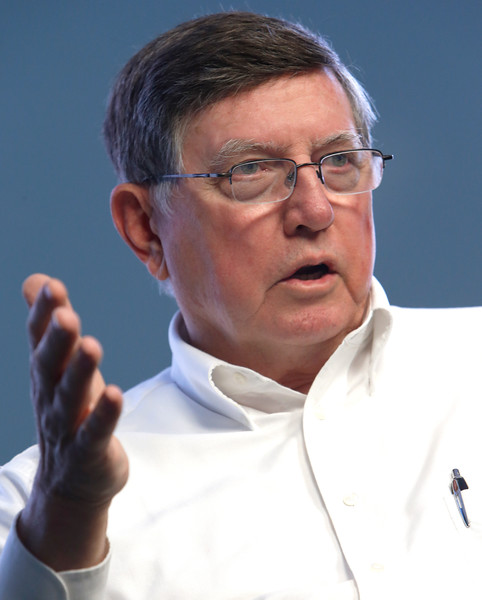 Description:
Dayton, Ohio - Criminal Defense lawyer represented defendant with a appeals from his conviction to murder, felony murder, felonious assault, tampering with evidence charges.


On December 29, 2016, the Montgomery County Grand Jury returned an
indictment charging Verdell with one count of murder, two counts of felony murder, two
counts of felonious assault, and one count of tampering with evidence. With the
exception of tampering with evidence, all the charges included a three-year firearm
specification. The charges stemmed from allegations that Verdell shot and killed his
friend Stephan Shyne during a physical altercation and then disposed of the firearm he
used in the shooting.
{¶ 3} After pleading not guilty to the charges, Verdell filed a motion to suppress
incriminating statements that he made to law enforcement. In the motion, Verdell argued
that the incriminating statements should have been suppressed because they were either
not preceded by Miranda warnings or were made after an involuntary waiver of his
Miranda rights. The trial court held a hearing on the motion, during which the State
-3-
presented testimony from Officer Jeremy Stewart and Detective Rod Roberts of the
Dayton Police Department.
{¶ 4} Officer Stewart testified that at approximately 1 a.m. on December 20, 2016,
he and his partner, Officer Swagger, were dispatched to the scene of a car accident on
Westdale Court in Dayton, Ohio. The accident in question involved a vehicle that
contained Shyne's body. Police officers discovered Shyne dead in the vehicle with
multiple gunshot wounds to his head.
{¶ 5} Stewart testified that several police crews were already present at the scene
of the accident when he and Swagger arrived. Stewart was informed by the police crews
that one or two individuals were seen leaving the vehicle, and that one of the individuals
was a black male wearing all black. Stewart testified that he and Swagger decided to
canvas the area in their police cruiser to look for the individuals who were seen leaving
the scene of the car accident. At this time, Stewart testified that he was not aware of the
shooting, but only of the car accident.
{¶ 6} Four or five blocks from the scene of the accident, Officer Stewart observed
a black male, later identified as Verdell, walking down the street wearing all black with
snow and dirt on his back. Without activating his cruiser's lights or sirens, Stewart
ordered Verdell to stop. Verdell complied with Stewart's order and stopped walking.
Thereafter, Stewart conducted a pat-down search on Verdell for purposes of officer
safety. Stewart testified that he found no weapons on Verdell, but noticed that Verdell
had blood on his nose and mouth and scratches on his face. Upon seeing the injuries
to Verdell's face, Stewart testified that he had reason to believe that Verdell was somehow
involved in the car accident.
-4-
{¶ 7} In addition to noticing Verdell's injuries, Officer Stewart testified that he
detected the odor of an alcoholic beverage on Verdell's person. Stewart testified that on
a scale from one to ten, he believed Verdell's level of intoxication was at a five. Verdell
also appeared intoxicated in video footage taken from Stewart's cruiser camera. See
State's Exhibit No. 1. In the video, Stewart can be heard describing Verdell as "drunk"
with "his face all busted up." Id.
{¶ 8} After conducting a pat-down search on Verdell, Officer Stewart testified that
he handcuffed Verdell, placed him in the back of the police cruiser, and transported him
to the scene of the car accident. In doing so, neither Stewart nor Swagger explained to
Verdell why he was being handcuffed or where he was being transported. Stewart,
however, testified that he handcuffed Verdell for purposes of officer safety because he
did not know Verdell's involvement in the car accident. Stewart also testified that he
transported Verdell to the scene of the car accident so that Verdell could be examined by
medics. It is undisputed that Stewart did not Mirandize Verdell before placing him in the
police cruiser. Stewart testified that he did not Mirandize Verdell because Verdell was
not under arrest.
{¶ 9} Upon returning to the scene of the car accident, Stewart was advised by
another officer that a shooting had occurred. Stewart thereafter obtained a medic to
examine Verdell. The video evidence shows Verdell speaking to the medic while sitting
handcuffed in the back seat of Stewart's police cruisier. The medic spoke to Verdell
through an open door of the cruiser; however, the other doors to the cruiser were shut
and locked. Stewart testified that under these circumstances, Verdell would not have
been able to leave the cruiser even if he had wanted to do so.
-5-
{¶ 10} In the video evidence, the medic can be heard asking Verdell if he was
injured. In response, Verdell told the medic his nose was bleeding and that he wanted
to go home and to the hospital. When the medic asked Verdell what happened to his
nose, Verdell explained that he got into a fight. The medic then asked Verdell, "Then
what happened?" to which Verdell responded, "That's how he got killed." Officer Stewart
then asked Verdell "Who hit you in the fight?" Verdell responded to Stewart's question
by stating "him" while motioning toward the vehicle where Shyne was located. Stewart
asked Verdell, "Then what happened?" and Verdell responded, "I shot him." See State's
Exhibit No. 1. Stewart testified that Verdell was not under arrest at the time Verdell made
these incriminating statements. Stewart also testified that when he asked Verdell "Who
hit you in the fight?" and "Then what happened?" he did not suspect that Verdell was
involved in the shooting.
{¶ 11} After Verdell confessed to shooting Shyne, Stewart and Swagger
transported Verdell to the hospital. According to Stewart, he did not ask Verdell any
questions about the car accident or the shooting while transporting Verdell to the hospital.
Once at the hospital, Stewart remained with Verdell as he was examined by medical staff.
Stewart testified that he also did not ask Verdell any questions about the car accident or
the shooting while Verdell was being treated at the hospital.
{¶ 12} Following Verdell's discharge from the hospital, Officer Stewart transported
Verdell to the police station. While transporting Verdell to the police station, Stewart
once again testified that he did not ask Verdell any questions about the car accident or
the shooting. After arriving at the police station, Verdell was interviewed by Detective
Roberts. Verdell's interview with Roberts started approximately three hours after Verdell
-6-
was initially found and picked up by Stewart and Swagger.
{¶ 13} Detective Roberts testified that he was aware Verdell had been treated at
the hospital just prior to the interview. During the interview, Roberts observed that
Verdell was limping slightly and had blood around the right side of his nose and mouth
and scratches on his forehead. Roberts also testified that Verdell complained of skinned
knees. Despite observing these injuries, Roberts testified that he was not concerned
about Verdell's physical or mental ability to be interviewed.
{¶ 14} Detective Roberts testified that he saw the discharge paperwork from the
hospital and was aware that Verdell's injuries required no follow-up treatment. Roberts
also testified that Verdell was alert, coherent, and able to provide all his personal
information without difficulty. Roberts further testified that Verdell did not appear to be
intoxicated. Although Roberts testified that Verdell spoke somewhat slowly during the
interview, Roberts was unsure whether that was Verdell's normal speech pattern.
According to Roberts, Verdell responded to questions in a logical, coherent manner and
understood why he was being interviewed.
{¶ 15} Continuing, Detective Roberts testified that before questioning Verdell, he
had Verdell read aloud his Miranda rights that were listed on a pre-interview form. A
video recording of the interview confirmed that Verdell read aloud the first Miranda right
on the form. See State's Exhibit No. 2. Thereafter, Roberts read the remaining rights
to Verdell, which Verdell indicated he understood. Roberts then read the waiver section
of the pre-interview form aloud to Verdell, which stated in part, "no pressure or coercion
of any kind has been used against me." See State's Exhibit No. 3. Although Verdell
told Roberts that he did not know what the word "coercion" meant, Roberts subsequently
-7-
defined that term for Verdell, and Verdell indicated an understanding of the definition.
Verdell then agreed to waive his Miranda rights as evidenced by his signing the preinterview form.
{¶ 16} Following Verdell's waiver of his Miranda rights, Roberts conducted an
interview with Verdell that elicited incriminating statements regarding the car accident and
the shooting. Specifically, Verdell admitted that he and Shyne had been drinking and
driving around in the vehicle involved in the accident. Verdell claimed that he was initially
in the backseat of the vehicle, but later moved up to the front-passenger seat next to
Shyne, who was driving. According to Verdell, he and Shyne began to argue because
Shyne answered Verdell's cell phone and made rude comments to Verdell's girlfriend.
Verdell claimed the argument turned physical after Shyne punched him in the face.
Verdell admitted that he punched Shyne in retaliation, grabbed a firearm, and shot Shyne
multiple times. Verdell claimed he then exited the vehicle and disposed of the firearm by
walking to a nearby alley and throwing the firearm down a hill.
{¶ 17} Following the suppression hearing, the trial court issued a written decision
overruling Verdell's motion to suppress. In so holding, the trial court found that the
incriminating statements Verdell made to Officer Stewart in the police cruiser did not
require Miranda warnings because Verdell was not subject to a custodial interrogation at
the time the statements were made. The trial court also found that Verdell had
knowingly, intelligently, and voluntarily waived his Miranda rights before making
incriminating statements to Detective Roberts.
{¶ 18} After the trial court overruled his motion to suppress, Verdell entered a no
contest plea to all the charges and specifications in the indictment. The trial court
-8-
accepted Verdell's no contest plea and found him guilty of all the charges and
specifications. At sentencing, the trial court merged several of Verdell's offenses and
sentenced Verdell to an aggregate prison term of 18 years to life.
{¶ 19} Verdell now appeals from his conviction, raising two assignments of error
for review that challenge the trial court's decision overruling his motion to suppress.
Verdell's assignments of error are as follows:
I. STATEMENTS OBTAINED ON THE SCENE WERE
INADMISSIBLE AS THE OFFICER CIRCUMVENTED MIRANDA BY
ASKING QUESTIONS DURING THE APPELLANT'S
CONVERSATION WITH THE MEDIC.
II. MR. VERDELL DID NOT KNOWINGLY AND VOLUNTARILY
WAIVE HIS MIRANDA RIGHTS AT THE SAFETY BUILDING.
Standard of Review
{¶ 20} "In ruling on a motion to suppress, the trial court 'assumes the role of the
trier of fact, and, as such, is in the best position to resolve questions of fact and evaluate
the credibility of the witnesses.' " State v. Prater, 2012-Ohio-5105, 984 N.E.2d 36, ¶ 7
(2d Dist.), quoting State v. Retherford, 93 Ohio App.3d 586, 592, 639 N.E.2d 498 (2d
Dist.1994). "As a result, when we review suppression decisions, 'we are bound to accept
the trial court's findings of fact if they are supported by competent, credible evidence.
Accepting those facts as true, we must independently determine as a matter of law,
without deference to the trial court's conclusion, whether they meet the applicable legal
standard.' " Id., quoting Retherford.
-9-
First Assignment of Error
{¶ 21} Under his First Assignment of Error, Verdell contends the incriminating
statements he made in response to Officer Stewart's questions at the crime scene should
have been suppressed by the trial court because those statements were not preceded by
Miranda warnings. We disagree with Verdell's claim.
{¶ 22} "The right to [Miranda] warnings is grounded in the Fifth Amendment's
prohibition against compelled self-incrimination." State v. Strozier, 172 Ohio App.3d
780, 2007-Ohio-4575, 876 N.E.2d 1304, ¶ 16 (2d Dist.), citing Moran v. Burbine, 475 U.S.
412, 420, 106 S.Ct. 1135, 89 L.Ed.2d 410 (1986). "It is well established, however, that
the police are not required to administer [Miranda] warnings to every individual they
question." Id., citing State v. Biros, 78 Ohio St.3d 426, 440, 678 N.E.2d 891 (1997).
"Rather, only custodial interrogations trigger the need for [Miranda] warnings." Id., citing
Biros at 440. (Other citations omitted.)
{¶ 23} " 'Custodial interrogation' means questioning initiated by the police after the
person has been taken into custody or otherwise deprived of his freedom to the degree
associated with a formal arrest." (Citations omitted.) State v. Vineyard, 2d Dist.
Montgomery No. 25854, 2014-Ohio-3846, ¶ 32; California v. Beheler, 463 U.S. 1121,
1125, 103 S.Ct. 3517, 77 L.Ed.2d 1275 (1983), quoting Oregon v. Mathiason, 429 U.S.
492, 495, 97 S.Ct. 711, 50 L.Ed.2d 714 (1977) ("the ultimate inquiry is simply whether
there is a 'formal arrest or restraint on freedom of movement' of the degree associated
with a formal arrest").
{¶ 24} Although Verdell argues that he was deprived of his freedom of movement
-10-
to a degree associated with a formal arrest, in order to trigger the need for Miranda
warnings, Verdell must have been subject to an interrogation at the time his freedom was
so restrained. " 'Interrogation' includes express questioning as well as 'any words or
actions on the part of the police (other than those normally attendant to arrest and
custody) that the police should know are reasonably likely to elicit an incriminating
response from the suspect.' " Strozier at ¶ 20, quoting Rhode Island v. Innis, 446 U.S.
291, 301, 100 S.Ct. 1682, 64 L.Ed.2d 297 (1980). Accord State v. Knuckles, 65 Ohio
St.3d 494, 605 N.E.2d 54 (1992), paragraph two of the syllabus ("[w]hen a statement,
question or remark by a police officer is reasonably likely to elicit an incriminating
response from a suspect, it is an interrogation").
{¶ 25} " 'Interrogation' must reflect 'a measure of compulsion above and beyond
that inherent in custody itself.' " State v. Haynes, 2018-Ohio-607, 106 N.E.3d 342, ¶ 16
(2d Dist.), quoting Innis at 300. "[S]ince the police surely cannot be held accountable for
the unforeseeable results of their words or actions, the definition of interrogation can
extend only to words or actions on the part of police officers that they should have known
were reasonably likely to elicit an incriminating response." (Emphasis sic.) Innis at 301-
302. Therefore, "[p]olice officers are not responsible for unforeseeable incriminating
responses." (Citation omitted.) State v. Waggoner, 2d Dist. Montgomery No. 21245,
2006-Ohio-844, ¶ 14.
{¶ 26} In Waggoner, the defendant was traveling in a vehicle with some
companions when he was stopped and arrested on an outstanding warrant. Id. at ¶ 2-3.
After the defendant's arrest, the arresting officer saw a cell phone and jacket on the seat
of the vehicle where the defendant had been sitting and asked the defendant whether the
-11-
items were his belongings. Id. at ¶ 4. The defendant replied that the items were his,
and the officer asked "if there was any other property (of his) in the vehicle." Id. In
response, the defendant said there was a gun in the vehicle. Id. After the gun was
found, the defendant was charged with carrying a concealed weapon. Id. at ¶ 5.
{¶ 27} The trial court in Waggoner suppressed evidence of the gun and the
defendant's statement concerning the gun on grounds that an un-Mirandized custodial
interrogation occurred. Id. In so holding, the trial court found the arresting officer's
question was an interrogation because it was reasonably likely to elicit the incriminating
response given by the defendant. Id. The State appealed from the trial court's decision
and we reversed it. Specifically, we found that the record did not support finding that the
arresting officer should have known that when he asked the defendant whether there was
"any other property (of his) in the vehicle," he would have elicited an incriminating
response from the defendant. Id. at ¶ 20. Thus, we held that Miranda warnings were
not required to precede the officer's question as to whether the defendant had any other
property in his vehicle. Id. See also State v. Reindel, 2017-Ohio-28, 80 N.E.3d 1098
(2d Dist.), ¶ 19 (holding there was "no basis to conclude that [the officer] should have
known that his innocuous questions were reasonably likely to elicit an incriminating
response from [the defendant]").
{¶ 28} The situation in the present case is similar to that in Waggoner. In this
case, the record does not support finding that Officer Stewart should have known that
when he asked Verdell "Who hit you in the fight?" and "Then what happened?" that Verdell
would have confessed to shooting Shyne. The fact that Stewart's questions were asked
during a medic's evaluation and that the questions did not reference the shooting indicate
-12-
that Stewart was trying to determine how Verdell was injured, not to elicit an incriminating
response. This conclusion is supported by Stewart's testimony that he did not suspect
Verdell was involved in the shooting at the time he questioned him. Because the record
indicates there was no way for Stewart to know that his questions would elicit Verdell's
incriminating response, we do not find that Stewart's questions rose to the level of
interrogation. Rather, the record indicates that Stewart's questions amounted to general
on-the-scene fact finding, which generally does not constitute a custodial interrogation.
Miranda v. Arizona, 384 U.S. 436, 477-478, 86 S.Ct. 1602, 16 L.Ed.2d 694 (1966).
{¶ 29} Given that Verdell was not interrogated by Officer Stewart, there was clearly
no custodial interrogation that triggered the need for Miranda warnings. Therefore,
Verdell's claim that the trial court erred in failing to suppress the incriminating statements
because they were not preceded by Miranda warnings lacks merit, as Miranda warnings
were not required.
{¶ 30} Verdell's First Assignment of Error is overruled.
Second Assignment of Error
{¶ 31} Under his Second Assignment of Error, Verdell contends the incriminating
statements he made during his interview with Detective Roberts should have been
suppressed by the trial court. In support of this claim, Verdell argues that he did not
knowingly, intelligently, and voluntarily waive his Miranda rights prior to the interview.
Verdell claims his Miranda waiver was not knowing, intelligent, and voluntary because he
was physically injured and intoxicated at the time of the waiver. We once again disagree
with Verdell's claim.
-13-
{¶ 32} "In order for a waiver of the rights required by [Miranda] to be valid, the State
bears the burden of demonstrating a knowing, intelligent, voluntary waiver based upon
the totality of the facts and circumstances surrounding the interrogation." State v.
Dotson, 2d Dist. Clark No. 97-CA-0071, 1997 WL 822694, *7 (Nov. 21, 1997), citing
Moran, 475 U.S. 412, 106 S.Ct. 1135, 89 L.Ed.2d 410. In considering the totality of the
facts and circumstances, we look at "the age, mentality, and prior criminal experience of
the accused; the length, intensity, and frequency of interrogation; the existence of
physical deprivation or mistreatment; and the existence of threat or inducement." State
v. Edwards, 49 Ohio St.2d 31, 358 N.E.2d 1051 (1976), paragraph two of the syllabus,
overruled on other grounds, 438 U.S. 911, 98 S.Ct. 3147, 57 L.Ed.2d 1155 (1978).
{¶ 33} "What is essential is that the defendant have a full awareness of the nature
of the constitutional rights being abandoned and the consequences of his decision to
abandon them, and that the waiver not be the product of official coercion." Dotson at *7,
citing Moran. " 'An express written or oral statement of waiver of the right to remain silent
or of the right to counsel is usually strong proof of the validity of that waiver * * *.' " State
v. Belton, 149 Ohio St.3d 165, 2016-Ohio-1581, 74 N.E.3d 319, ¶ 106, quoting North
Carolina v. Butler, 441 U.S. 369, 373, 99 S.Ct. 1755, 60 L.Ed.2d 286 (1979).
{¶ 34} Intoxication will not render a defendant's waiver of his Miranda rights invalid
unless his ability to reason is sufficiently impaired. State v. Monticue, 2d Dist. Miami No.
06-CA-33, 2007-Ohio-4615, ¶ 12, citing State v. Stewart, 75 Ohio App.3d 141, 147, 598
N.E.2d 1275 (11th Dist.1991). In State v. West, 2d Dist. Montgomery No. 23547, 2010-
Ohio-1786, we found that the "[d]efendant clearly exhibited behavior consistent with a
person who is intoxicated," but nevertheless held that the record "supports the conclusion
-14-
that [d]efendant's ability to reason was not so impaired that she was unable to understand
her [Miranda] rights or the consequences of waiving them." Id. at ¶ 17. Accord State v.
Gray-Mosher, 2018-Ohio-1422, 101 N.E.3d 729, ¶ 7 (2d Dist.) (holding that "[e]ven if we
accept that [defendant] was intoxicated at the time of the assault and had emotional or
mental problems, he appeared to be lucid at the time of the interview, which occurred
roughly fifteen hours after the assault" and nothing in the record "suggests that
[defendant] lacked an understanding of his Miranda rights or the capacity to waive them");
State v. Lewis, 10th Dist. Franklin No. 97APA09-1263, 1998 WL 418913, *2 (July 21,
1998) (holding that "[a]bsent any evidence that the appellant's reasoning was impaired
by drugs or alcohol, intoxication of a defendant will not invalidate a confession").
{¶ 35} In this case, the record does not establish that Verdell's physical injuries or
intoxication prevented him from knowingly, intelligently, and voluntarily waiving his
Miranda rights. Although Verdell waived his Miranda rights at an interview that occurred
immediately after he was released from the hospital, the video evidence establishes that
Verdell functioned in a normal manner during the interview and did not ask to stop the
interview at any time due to pain or discomfort. As noted by Detective Roberts, Verdell
suffered from a slight limp, wounds to his face, and skinned knees. Nothing in the record
indicates that these injuries prevented Verdell from understanding his Miranda rights or
from knowingly, intelligently, and voluntarily waiving those rights.
{¶ 36} While Verdell appeared intoxicated at the time he was found and picked up
by Officers Stewart and Swagger, the video evidence establishes that Verdell was
nevertheless lucid at the time of his interview with Detective Roberts, which occurred
three hours later. Verdell appeared alert and coherent during the interview and had no
-15-
difficulty understanding Detective Roberts's questions or providing requested information.
This is true despite the fact that Verdell spoke somewhat slowly and was animated at
times. Nothing in the video evidence suggested that Verdell lacked an understanding of
his Miranda rights or the capacity to waive them. Indeed, the video evidence
demonstrated that Verdell understood his Miranda rights after they were provided to him
both orally and in writing. Verdell thereafter agreed to waive his Miranda rights and
signed a written waiver, which was a strong indication that Verdell's waiver was knowing,
intelligent, and voluntary. See Belton, 149 Ohio St.3d 165, 2016-Ohio-1581, 74 N.E.3d
319, at ¶ 106.
{¶ 37} We also note that there is nothing in the record indicating that Verdell's
Miranda waiver was anything but a free and deliberate choice made without intimidation,
coercion, or deception. The record indicates that Verdell suffered no physical deprivation
or mistreatment during the one-hour interview with Detective Roberts. The record also
indicates that Detective Roberts made no threats or promises to Verdell during the
interview. Verdell, who at the time of the interview was a 27-year-old high school
graduate with prior experience in the criminal justice system, did not establish that the
waiver of his Miranda rights was anything other than a knowing, intelligent, and voluntary
decision.
{¶ 38} For the foregoing reasons, we find that Verdell's waiver of his Miranda rights
was knowing, intelligent, and voluntary. Therefore, the trial court did not err in failing to
suppress the incriminating statements Verdell made to Detective Roberts following his
Miranda waiver.
{¶ 39} Verdell's Second Assignment of Error is overruled.

Outcome: Having overruled both of Verdell's assignments of error, the judgment of the
trial court is affirmed.

Plaintiff's Experts:

Defendant's Experts:

Comments: