Please E-mail suggested additions, comments and/or corrections to Kent@MoreLaw.Com.
Help support the publication of case reports on MoreLaw
Date: 05-20-2019
Case Style:
United States of America v. Robert A. Weick
Case Number: 2:18-cr-20013-CM
Judge: Carlos Murguia
Court: United States
Plaintiff's Attorney: Kim Flannigan
Defendant's Attorney: James C. Heathman
Description: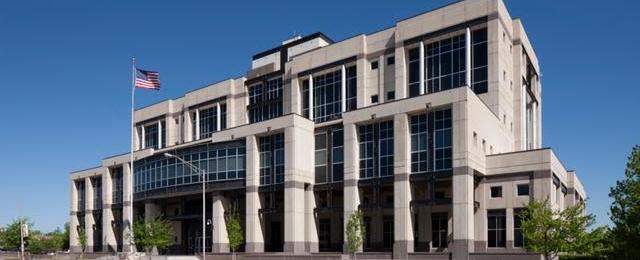 Kansas City, MO - Guilty Plea: Overland Park Man Had 44,000 Images of Child Porn
An Overland Park man today admitted he collected more than 44,000 images of child porn, some of which were shared with other computer users, U.S. Attorney Stephen McAllister said.
Robert A. Weick, 32, Overland Park, Kan., pleaded guilty to one count of distributing child pornography. Weick came under investigation when a task force officer from the FBI used a file-sharing program to download child pornography from Weick's computer. When investigators served a search warrant at Weick's home, they discovered approximately 44,000 images and 500 videos containing child pornography.
Sentencing is set for Sept. 3. Both parties have agreed to recommend a sentence of 100 months in federal prison and $28,000 in restitution to victims who have been identified by the National Center for Missing and Exploited Children. McAllister commended the FBI.

Charge:


18:2252(a)(2)- Distribution of Child Pornography (Indictment filed 3/14/2018) Forfeiture Allegations
(1-3)
18:2252(a)(4)(B)- Possession of Child Pornography ( Indictment filed 3/14/2018) Forfeiture Allegations
(4)
Outcome: Guilty


05/16/2019 40 MOTION for Release from Custody Pending Sentencing by Robert A. Weick. (Attachments: # 1 Exhibit A)(Heathman, James) (Entered: 05/16/2019)
Plaintiff's Experts:
Defendant's Experts:
Comments: