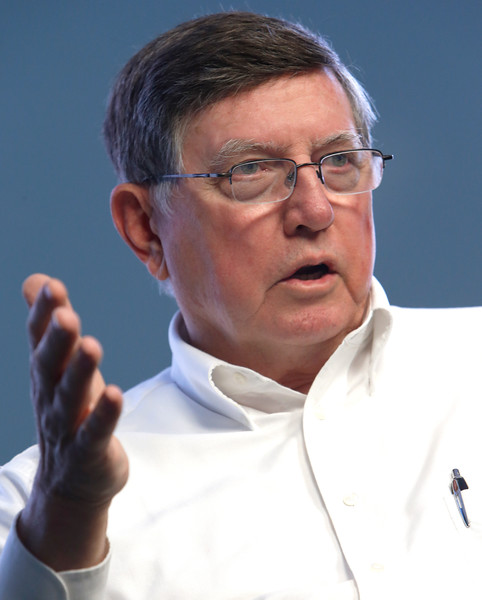 Description: Charleston, South Carolina criminal law lawyer represented defendant charged with production of child porn.

On March 30, 2018, Bryce Carter Studebaker, age 25, from Moncks Corner, South Carolina, then an Airman in the U.S. Air Force and stationed at Beale Air Force Base in California, communicated on Facebook Messenger with a 14-year-old minor who lived in Tennessee. During the messaging, Studebaker persuaded the minor to produce videos and images of herself engaging in sexually explicit conduct, and to send the videos and images to Studebaker. Authorities discovered the conduct after responding to a call from the minor's mother who said her daughter had been communicating with an online predator.

United States District Judge Bruce Howe Hendricks sentenced Studebaker to 180 months in federal prison, to be followed by a lifetime term of court-ordered supervision. There is no parole in the federal system.

This case was brought as part of Project Safe Childhood, a nationwide initiative launched in May 2006 by the U.S. Department of Justice to combat the growing epidemic of child sexual exploitation and abuse. Led by the U.S. Attorneys' Offices and the Criminal Division's Child Exploitation and Obscenity Section, Project Safe Childhood marshals federal, state and local resources to better locate, apprehend and prosecute individuals, who sexually exploit children, as well as to identify and rescue victims. For more information about Project Safe Childhood, please visit http://www.justice.gov/psc.

The case was investigated by the U.S. Air Force Office of Special Investigations (OIS). Assistant U.S. Attorney Dean H. Secor prosecuted the case.

Sexual Exploitation of Children
Outcome: The defendant is hereby committed to the custody of the Federal Bureau of Prisons to be imprisoned for a total term of 180 months. The defendant shall pay the mandatory $100 special assessment fee due beginning immediately. Upon release from imprisonment, the defendant shall be placed on supervised release for a term of Life. While on supervised release, the defendant shall comply with the mandatory conditions of supervision outlined in 18 U.S.C. § 3583(d) and USSG § 5D1.3(a), and the standard (discretionary) conditions outlined in USSG § 5D1.3(c) as noted in paragraphs 83 and 86 of the pre sentence report. The defendant shall also comply with the following special conditions for the reasons set forth in the pre sentence report which has previously been adopted by the Court as the finding of facts for the purposes of sentencing: 1. You must comply with the requirements of the Sex Offender Registration and Notification Act (42 U.S.C. §16901, et seq.) as described by the U.S. Probation Officer, the Bureau of Prisons, or any state sex offender registration agency in which the defendant resides, works, is a student, or was convicted of a qualifying offense. 2. You must not possess, access, subscribe to, or view any videos, magazines, literature, photographs, images, drawings, video games, or Internet web sites depicting child pornography or containing minors engaged in sexually explicit conduct as defined in 18 U.S.C. § 2256(2). The defendant must not possess any materials depicting and/or describing "child pornography" and/or "simulated child pornography" as defined in 18 U.S.C. § 2256. 3. You must have no unsupervised contact, whether verbal, written, or electronic, with minors (persons under the age of 18) without the approval of the U.S. Probation Officer. This does not include fleeting, incidental contact with minors engaged in food service, retail, or similar activity, with whom you must interact to obtain ordinary commercial services. If the defendant unexpectedly comes into contact with a minor, he/she must immediately remove themselves from the situation and notify the U.S. Probation Officer. 4. You must not use, possess, or obtain a computer, as defined in 18 U.S.C. §1030(e)(1), or any electronic device that can be linked to a computer network, the internet,internet service provider, or electronic exchange format unless approved by the U.S. ProbationOfficer. This prohibition includes, but is not limited to, internet capable cellular phones, onlinegaming consoles, web cameras, or other devices that allow online image sharing or messaging.Unapproved electronic devices will be considered contraband subject to immediate searchand/or seizure by the U.S. Probation Officer. This does not apply to computers or othernetwork or internet capable devices kept and maintained on the premises of your workplace,educational facility, or library. You may use these devices only for their intended purposes. If your work or school provides you with a network or internet capable device for off-premises use, that device must be reported to your probation officer and will be subject to approval and monitoring as if it were your personal device. 5. If computer use is approved, you must allow the U.S. Probation to install software designed to monitor computer activities on any electronic device you are authorized to use. 6. To ensure compliance with the computer monitoring condition, you must allow the probation officer to conduct initial and periodic unannounced searches of any computer (as defined in 18 U.S.C. § 1030(e)(1)) subject to computer monitoring. These searches shall be conducted for the purposes of determining whether the computer contains any prohibited data prior to installation of the monitoring software. 7. You must warn any other people who use these computers or devices capable of accessing the Internet that the devices may be subject to searches pursuant to this condition. A probation officer may conduct a search pursuant to this condition only when reasonable suspicion exists that there is a violation of a condition of supervision and that the computer or device contains evidence of this violation. Any search will be conducted at a reasonable time and in a reasonable manner. 8. With the exception of on premises work, school, and library computers, as described above, you may not use any computer except the one approved by the U.S. Probation Officer. You may not install any programs designed to encrypt data of any kind or designed to defeat or circumvent monitoring software. You may not use any social networking accounts without the approval of the U.S. Probation Officer. You must provide complete computer use information to the U.S. Probation Officer, including, but not limited to, all passwords, internet service providers, email addresses and accounts, and current and former screen names. 9. You must permit periodic, unannounced examination of your computer, storage media, and other electronic or internet capable devices, in a reasonable time and manner, based on the Probation Officers reasonable suspicion of a violation of conditions relating to computer use. You must provide express, written authorization for release of information from your internet service provider. 10. You must submit to a psycho-sexual evaluation by a qualified mental health professional approved by the U.S. Probation Officer. The defendant must complete any recommended treatment and abide by all the rules, requirements, and conditions of any recommended treatment program, to include mental health treatment if deemed necessary, until discharged. The defendant must take all medications as prescribed.
Plaintiff's Experts:
Defendant's Experts:
Comments: