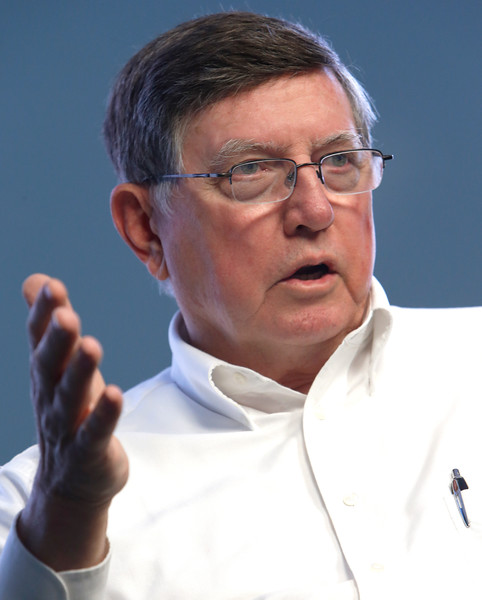 Defendant's Attorney: Beth J. Ranschau and Elaina M. Maragakis
Description: Salt Lake City, Utah pro se Plaintiff, attempted to represent himself without a lawyer, sued Defendants on Fair Credit Reporting Act violation theories.


This is an action involving a claim under the Fair Credit Reporting Act (FCRA).[4]Plaintiff generally alleges that he had an account with Capital One but inaccurate reporting has negatively impacted his credit score.[5] Defendant Fairbank is specifically named in two paragraphs of the Complaint: (1) as "the Chairman and Chief Executive Officer, Capital One Financial Corporation,"[6] (2) asking for relief "against the Defendants Richard Fairbank" including an order "directing the Defendants Richard Fairbank: Chairman and Chief Executive Officer, Capital One Financial Corporation to immediately and permanently delete all inaccurate information from Plaintiff['s] credit reports and files and cease reporting the inaccurate information to all persons and entities to whom they report consumer credit information."[7] All other references in the Complaint are either to "Defendants" or "Capital One."[8]

Plaintiff brings two causes of action: (1) violation of the FCRA and (2) defamation.
Outcome:
Based on the foregoing, Defendant Richard Fairbank's unopposed Motion to Dismiss is GRANTED in part. The claims against Richard Fairbank are dismissed without prejudice.[22]Plaintiff may file an amended complaint within sixty days of this order. Any amended complaint should clarify if the claims are being brought against Richard Fairbank individually, Capital One as a company, or both. Any amended complaint should be clear as to the number of defendants. Furthermore, for each defendant, Plaintiff must allege facts to put each individual defendant on notice as to their alleged wrongful conduct. As noted above, collective references to "defendants" may be insufficient and lead to future dismissal. Failure to file an amended complaint in a timely manner may also lead to dismissal of the case. The clerk's office is directed to send Plaintiff a copy of the court's pro se litigant guide.

Plaintiff's Experts:
Defendant's Experts:
Comments: