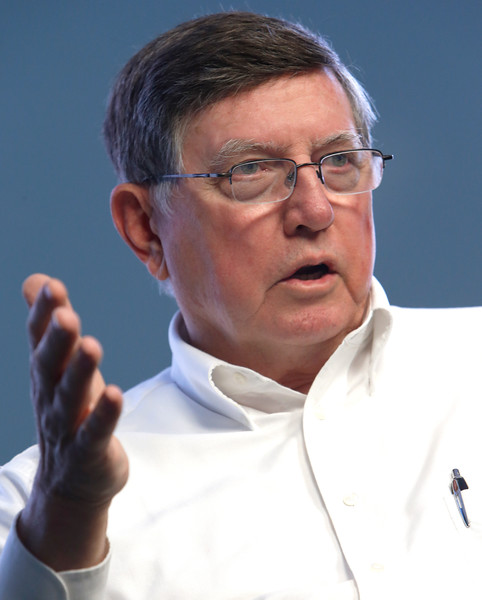 Defendant's Attorney: William A. Blue, Jr., Nelson Suarez
Description: Nashville, Tennessee civil rights lawyer represented Plaintiff, who sued Defendants on hostile work environment, failure to promote, retaliation and negligence theories.


Gooch began working for NES as a custodian in February 1984, and held other positions, in the storeroom, meter department, and the facilities and security department. In 2010, he was promoted to Utilities Supervisor and remained in that position until he retired in September 2020.

In 2019, NES picked Chad Daniels, a white male younger than Gooch, for a Facilities Supervisor position. Tim Simons, Facilities Manager, selected the initial interview committee that consisted of Bryan Lillard, Starlis Keen, and Lisa Reasonover. The committee interviewed all four candidates, who were verified as qualified for the position. It ranked Gooch number one and Daniels number two. NES supervisors and employees believe that the selection process that resulted in Daniels' selection was tainted.[2] Indeed, many employees think that NES unilaterally changes the selection process for promotions. (See Doc. No. 38-1 at ¶ 23, 24). Tina Demoss, a NES Human Resources Specialist, believes the interview questions were not related to the position of Facilities Supervisor. She also maintains that the selection process did not give proper weight to Gooch's longer seniority at NES when compared to Daniels. The importance of Gooch's seniority was also noted by Camille Steward, a former NES Human Resources employee. After Daniels' selection, Gooch filed an internal grievance that was denied. He then filed a charge of discrimination with the Equal Employment Opportunity Commission ("EEOC") in October 2019, alleging discrimination and retaliation based on his age and race. (Doc. No. 34-4). The EEOC issued a right-to-sue notice after which Gooch filed this action.

Soon after Gooch started working at NES until the year that he retired, he endured a continuous stream of racial remarks and incidents. These included a co-worker calling him a "nigger" (Doc. No. 38-1 at ¶ 15); slurs and comments about a drawing depicting an African-American being chased by a white man with a whip (Doc. No. 38-1 at ¶ 18); hearing from a coworker that NES supervisor, Tim Kinkead, used the N-Word (Doc. No. 38-1 at ¶ 19); and hearing his co-workers say: "Blacks need to stay in their place, " "Need to have slaves again to make America great again, " and "Your black ass doesn't need a promotion." (Doc. No. 38-1 at ¶ 20).

Gooch was in good company about experiencing racial treatment at NES. In fact, his coworkers also reported multiple racial slurs from NES supervisors and employees. For example, William Health heard a white co-worker call a nearby driver a "fucking N-Word." (Doc. No. 3821 at 5). He also received a text stating "costs 10 cents which could feed a child in Africa for a day and starve a little [N-Word] for a week." (Id.). On one occasion, he was asked to stay in a coworker's house where "his granddaddy used to have sex with the slaves, " and was asked to teach another supervisor how "to talk Black." (Id.).

Also, during his time at NES, Gooch and other employees learned about a hangman's noose on NES property. (Doc. No. 38-1 at ¶ 17). On yet another occasion, a noose was found hanging near the break area at the NES Donelson Center, which Gooch received a photo of from his coworker Timothy Jones. (Id. at ¶ 21).

Even during the world-wide pandemic, Gooch says that NES mistreated him due to his race. In 2020, Gooch requested to work from home due to COVID-19. Simons frequently approved white employees to work from home. He denied Gooch's request. A few days later, Gooch tested positive for COVID-19.


* * *


A. Hostile Work Environment Under §§ 1981, 1983, Title VII and ADEA.

1. §§ 1981 and 1983 Claims

Under 42 U.S.C. § 1981 "persons within the jurisdiction of the United States shall have the same right in every State and Territory to make and enforce contracts.. .as is enjoyed by white citizens, and shall be subject to like punishment, pains, penalties, taxes, licenses, and exactions of every kind, and to no other." § 1981(a). The Supreme Court has held that § 1981's cause of action does not extend to state actors. See Jett v. Dallas Indep. Sch. Dist., 491 U.S. 701 (1973). However, § 1983 creates a cause of action for persons deprived of any civil right, including the "rights guaranteed by § 1981." See Arendale v. City of Memphis, 519 F.3d 587, 595 (6th Cir. 2008) (quoting Jett, 491 U.S. at 733). A plaintiff has one year to file a § 1983 claim. Carter v. Kulp, 2021 WL 1061846 at *4 (M.D. Tenn. 2021). A claim under Title VII is timely if filed within 300 days

4

of any single act contributing to the hostile work environment. See Morgan, 546 U.S. at 117.[3] Gooch has timely filed under § 1983. He alleges hostile work environment from 2019 until the date he filed his complaint on November 20, 2020. He is entitled to support his hostile work environment claim with evidence of incidents occurring before he filed a charge of discrimination under the continuing violation doctrine. Wu v. Tyson Foods, Inc., 189 Fed.Appx. 375 (6th Cir. 2006).

Gooch's hostile work environment claims under § 1981 and § 1983 are not time-barred under the continuing violation doctrine. (Doc. No. 38 at 15; Doc. No. 34-4 at 1). The doctrine allows claims to proceed if a victim alleges an "unlawful practice that continues into the limitations period." Haithcock v. Frank, 958 F.2d 671, 677 (6th Cir. 1992). Because hostile work environment claims "involve repeated conduct" and require the plaintiff to establish an abusive working environment, if "an act contributing to the claim occurs within the filing period, the entire time period of the hostile environment may be considered..." Wu, 189 Fed.Appx. At 375 (citing National Railroad Passenger Corp. v. Morgan, 536 U.S. 101, 115-17 (2002)). The summary judgment record supports application of the continuing violation doctrine.

Under §§ 1981, 1983, and Title VII employees are protected from a "workplace permeated with discriminatory intimidation, ridicule, and insult that is sufficiently severe or pervasive to alter the conditions of the victim's employment and create an abusive working environment." Harris v. Forklift Sys., Inc., 510 U.S. 17, 21 (1993); see also Jackson v. Quanex Corp., 181 F.3d 647, 658 (6th Cir. 1999) ("Conduct must be severe or pervasive enough to create an environment that a reasonable person would find hostile or abusive, and the victim must subjectively regard that environment as abusive."). To survive summary judgment, Gooch must proffer admissible direct

5

or circumstantial evidence of discrimination. The McDonnell Douglas framework applies to evaluate Gooch's circumstantial evidence. McDonnell Douglas Corp. v. Green, 411 U.S. 792, 802 (1973); Texas Dep't of Cmty. Aff. v. Burdine, 450 U.S. 248, 252-53 (1981). He must first demonstrate that (1) he belongs to a protected class; (2) he was subject to unwelcome racial harassment; (3) the harassment was based on race; (4) the harassment unreasonably interfered with his work performance by creating an intimidating, hostile, or offensive work environment; and (5) the employer is liable. Barrett v. Whirlpool Corp., 556 F.3d 502, 515 (6th Cir. 2009) (citing Hafford v. Seidner, 183 F.3d 506, 512 (6th Cir. 1999)). Ultimately, Gooch must prove that NES "tolerated or condoned the situation" or that NES knew or should have known of the alleged conduct and failed to take prompt action." Davis v. Monsanto Chem. Corp., 858 F.2d 345, 349 (6th Cir. 1988).

Generally, the fourth prong is analyzed under the "totality of circumstances" with some exceptions. Thornton v. Fed. Express Corp., 530 F.3d 451, 455 (6th Cir. 2008); see Harris, 510 U.S. at 23 (must consider frequency of conduct, its severity, whether it is physically threatening or humiliating, or a mere utterance, and whether it unreasonably interferes with work performance); see also Abeita v. TransAmerica Mailings, 159 F.3d 246, 249 (6th Cir. 1998) (instances of harassment of other employees is irrelevant if there is no evidence that plaintiff was aware of them); Barrett, 556 F.3d at 516 ("[O]nly harassment that specifically targeted those who associated with and advocated for African-Americans will result in an actionable claim."). An employer is vicariously liable for a hostile work environment created by a supervisor or manager with immediate authority over the employee, or the acts of co-workers if the employer knew or should have known of the conduct, and its response manifested "indifference or unreasonableness." See Quanex Corp., 191 F.3d at 663 (citing

6

Burlington Indus., Inc. v. Ellerth, 524 U.S. 742 (1998)).

The Sixth Circuit has explained that comments need not always be addressed toward the employee to establish a hostile work environment. See Quanex Corp., 191 F.3d at 660. If the conduct which forms the basis of the employee's claim is not directed toward him or her, it diminishes the severity. See Ladd v. Grand Truck W. R.R. Inc., 552 F.3d 495, 501 (6th Cir. 2009). Indeed, comments or conduct that the plaintiff had no knowledge of cannot contribute to his work conditions. Barrett, 556 F.3d at 515; see Armstrong v. Whirlpool Corp., 363 Fed.Appx. 317, 32930 (6th Cir. 2020) ("[D]istrict court correctly excluded evidence of discrimination that [a plaintiff] neither witnessed nor learned of outside the context of this litigation.").

NES only contends Gooch has not satisfied the fourth prong of the analysis. (Doc, No. 33 at 12-15). The Court disagrees. Viewed in the light most favorable to Gooch, the record shows that a jury could find that he was subjected to ongoing racial slurs and incidents for many years continuing through the one-year period preceding the filing of this lawsuit. But here, NES has failed to present any evidence of its remedial action.

Quanex Corp. supports the Court's conclusion. 191 F.3d at 664. There, an employee alleged she suffered a racially hostile work environment after feeling offended by racial graffiti and slurs by co-workers. Id. at 663. Although she did not report every instance of graffiti and slurs, other African-American employees did. Id. Indeed, a supervisor admitted his awareness of such graffiti and conduct. Id. Despite this, management dug in their toes and made no effort to discover the perpetrators. Id. Consequently, the harassing conduct continued during the employee's work tenure. Id. Taking all the circumstances into consideration, the Sixth Circuit found that the employee offered enough evidence that the environment unreasonably interfered with her work and the employer knew or should have known. Id.

7

As in Quanex Corp., 191 F.3d at 664, when Gooch began his employment with NES until he retired, racial slurs, comments and epithets were common. (Doc. No. 34-1). He heard the N-Word, repeatedly. He learned about a drawing depicting an African-American man being tortured by a white man. (Doc. No. 38-1 at 9). Gooch then learned that a supervisor used the N-Word, (Id.) and a co-worker. (Id. at 8.) He has also heard NES officials and workers say that we "need to have slaves again to make America great again, " "Blacks need to stay in their place, " and "Your black ass doesn't need a promotion." (Doc. No. 38 at 18).

When Gooch filed a grievance about work conditions and his failure to be promoted, he alleged that NES failed to take prompt action to investigate his concerns. (See Doc. No. 38-14). It appears that NES conducted an investigation, but viewing the evidence in favor of Gooch, there is conflicting testimony on whether the investigation was done properly and by who. (See Doc. Nos. 38-13, 38-15). Indeed, Camille Steward [a former HR employee] testified Gooch's grievance "wasn't my investigation" but Herb DeBerry [the HR Vice-President] testified Steward told him that there was no discrimination. (Doc. No. 15, 13).

The most disturbing pieces of evidence are the nooses found on NES property. They were found in 2007 and 2019. While the Supreme Court has explained that "simple teasing, offhand comments, and isolated incidents" do not amount to discrimination under Title VII, see Faragher v. City of Boca Raton, 525 U.S. 775, 788 (1998), repeated incidents without any effort to discover the perpetuators do not qualify as isolated. It is clear beyond any reasonable debate that a noose is severe physically and mentally threatening for anyone, especially for African-Americans. Unquestionably, NES was put on notice in 2007, yet here failed to offer evidence of how it sought to rectify the work environment for African-American employees. Surely, NES was made aware once again when a noose was found in 2019 at the Donelson Service Center. (Doc. No. 38-1 at

8

10). When the totality of this evidence is considered, it provides a basis for a reasonable jury to find NES liable. Indeed, given that NES has failed to respond to Gooch's "Statement of Additional Facts, " the Local Rule 56.01(f) and Federal Rule of Civil Procedure 56(e) require the Court to take Gooch's factual assertions as true. See Fed.R.Civ.P. 56(e); L.R. 56.01(f). With this in mind, Gooch's hostile work environment claim under § 1981 and § 1983 passes summary judgment and will proceed to trial.

2. Title VII and ADEA Claims

To obtain relief under Title VII an employee must first file an administrative charge of discrimination with the EEOC. Younis v. Pinnacle Airlines, Inc., 610 F.3d 359, 361 (6th Cir. 2010); see 42 U.S.C. § 2000e-5(e)(1). A Title VII plaintiff cannot bring claims in a lawsuit that were not included in his EEOC charge, which must be "sufficiently precise to identify the parties, and to describe generally the action or practices complained of." 29 C.F.R. § 1601.12(b); see § 2000e-5(f)(1). However, because employees, not law school graduates, usually file EEOC charges, their complaints are "construed liberally, so that courts may also consider claims that are reasonably related to or grow out of the factual allegations in the charge." Younis, 610 F.3d at 362. When facts related to the EEOC charge would prompt the EEOC to investigate a separate, uncharged claim, the plaintiff is not barred from bringing suit on that claim. See id.; Davis v. Sodexho, 157 F.3d 460, 463 (6th Cir. 1980).

Gooch's hostile work environment claims under Title VII and ADEA do not reasonably relate to or grow out of his factual allegations in his charge of discrimination. Younis supports the Court's conclusion. There, an employee filed an EEOC charge but did not allege a claim of hostile work environment. Younis, 610 F.3d at 362. The employee only listed three to four isolated comments by his peers that occurred over a three-year timeframe. Id. The Sixth Circuit found that the employee's complaint exceeded the scope of his EEOC charge because the hostile work

9

environment claim could not be reasonably inferred from the complaint. See id. ("[E]vidence cited in an EEOC charge to support a claim of disparate treatment, will not also support a subsequent, uncharged claim of hostile work environment 'unless the allegations in the complaint can be reasonably inferred from the facts alleged in the charge.'") (quoting Cheek v. W. & S. Life Ins. Co., 31 F.3d 497, 503 (7th Cir. 1994) (hostile work environment cannot be reasonably inferred from alleged facts based on sex discrimination)).

The Court will dismiss Gooch's Title VII and ADEA claims. In his charge, he only alleged age and race discrimination when he applied to be the Facility Supervisor and a "white younger employee with less experience was selected for the position." (Doc. No. 34-4 at 1). He said he "complained to Human Resources and management, but no corrective action was taken." Id. The narrative portion makes no reference to a hostile work environment. See id. There is nothing in the charge that could be interpreted as alleging a hostile work environment. Critically, there is no language that would have put EEOC on notice that Gooch was alleging a hostile work environment at NES. Younis, 610 F.3d at 363. Accordingly, Gooch has not exhausted his administrative remedies and is precluded from pursuing hostile work environment under both the ADEA and Title VII.

B. Failure To Promote Claim under §§ 1981, 1983, Title VII and ADEA

Gooch challenges NES' decision not to promote him. Again, without direct evidence, he must proceed using circumstantial evidence. See Grizzell v. City of Columbus Div. of Police, 461 F.3d 711, 719 (6th Cir. 2006). Gooch's promotion claim will survive summary judgment if he establishes a prima facie case, combined with sufficient evidence of pretext that permits a finding of unlawful discrimination. See Reeves v. Sanderson Plumbing Prods., Inc., 530 U.S. 133, 148 (2000).

10

1. §§ 1981, 1983, and Title VII Claims

As an African-American male protected under Title VII, § 1981, and § 1983, Gooch set forth facts showing that he was qualified for the Facilities Supervisor position. The only dispute here is whether Gooch is similarly situated to Daniels. The Court concludes that he is.

NES contends Daniels is not similarly situated because he has "extensive hands-on experience and training with the access control and security camera systems that the Facilities Supervisor would be overseeing on a daily basis." (Doc. No. 33 at 3). But this argument relates to Daniels' qualifications not whether he is similarly situated to Gooch. Regardless, the summary judgment record and NES' failure to respond to Plaintiff's Additional Statement of Facts makes both the relative qualifications of Gooch and Daniels, as well as whether they are similarly situated, a factual dispute for the jury to decide.

Whether Daniels is similarly situated to Gooch depends, in part, upon whether the two share the same supervisor, job standards, conduct, and other relevant aspects of employment. See Perry v. McGinnis, 209 F.3d 597, 601 (6th Cir. 2000) (citing Mitchell v. Toledo Hospital, 964 F.2d 577, 583 (6th Cir. 1992)); see also Ercegovich v. Goodyear Tire & Rubber Co., 154 F.3d 344, 352 (6th Cir. 1998) (noting the fourth prong only needs relevant similarity); e.g., White v. Columbus Metro. Hous. Auth., 429 F.3d 232, 243 (6th Cir. 2005) (must show person outside protected class had similar qualifications). Gooch satisfies this standard. The summary judgment record permits an inference that NES' interview committee found that both Gooch and Daniels were eligible for the promotion. Moreover, Gooch dealt with the "same supervisor, standards and conduct." Perry, 209 F.3d at 601.

NES' reliance upon Leadbetter v. Gilley, 385 F.3d 683, 691-92 (6th Cir. 2004) is misplaced. There, a white employee asserted reverse race discrimination, but the Sixth Circuit

11

applied a different, higher legal standard for the white employee to satisfy the similarly situated requirement. The burden is onerous for that reason and it is not present here. On the summary judgment record, the Court concludes that the jury needs to decide whether Daniels and Gooch are similarly situated.

Turning to the issue of qualifications for the promotion, NES' reliance on Daniels' experience and training to justify his selection must be weighed by the jury against Gooch's longer seniority and being ranked over Daniels for the promotion. (See Doc. No. 38 at 8). In doing so, the jury will need to consider why evidence that Simons' interview questions about access control and security camera systems, which favored Daniels, are, ironically, nowhere in the written job duties for Facilities Supervisor. (Doc. No. 38-3). Instead, the written job duties stress that the supervisor should have a wide range of experience, including overseeing and assigning work in those areas. (See Doc. No. 38-10, deposition of Lisa Reasonover stating the supervisor would be responsible for major building systems such as HVAC, electrical, plumbing, carpentry, and building automation).

Likewise, for the interview process itself, the jury might well discredit Simons' testimony - who led the promotion interview process - and discredit Simons' and Kindead's testimony (who both prepared questions to ask the candidates). Both may have a credibility problem because Kinkead was alleged to have used the N-Word to another employee and Simons, according to Gooch, has animus against him because of his race. In fact, the evidence suggests that Simons' hands are far from clean. (Doc. No. 1 at ¶ 63). During the tremulous March of 2020, NES allowed white employees, including Daniels, to work from home due to COVID-19. But when Gooch made the same request, Simons did not even give Gooch the courtesy of a "no." Gooch contracted the virus only two days later.

Outcome: "For the reasons outlined above, NES' Motion for Summary Judgment
granted in part and denied in part.
Plaintiff's Experts:
Defendant's Experts:
Comments: