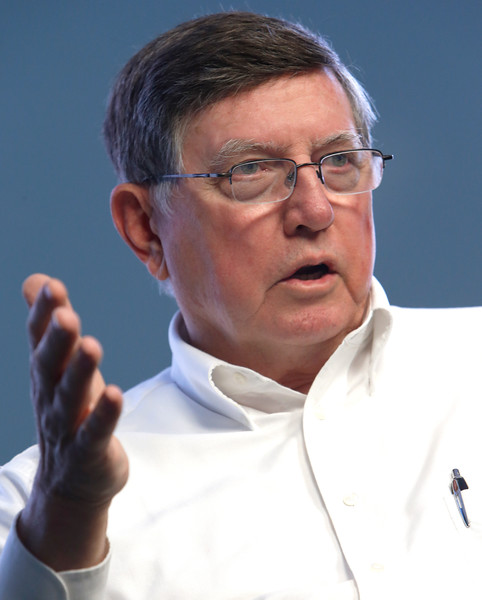 Defendant's Attorney: Laura Dahl O'Leary and John D. Husted
Description: Dallas, Texas employment law lawyer represented Plaintiff, who sued Defendant on a civil rights employment discrimination theory.


This case concerns the termination of Plaintiff Jonathan Maxwell's at-will employment from Mesquite Independent School District ("Defendant" or "School District"). Plaintiff alleges he was terminated because of three social media posts that he made. 2nd Am. Compl. ¶¶ 9, 12. As a result, Plaintiff filed this lawsuit claiming he was retaliated against for exercising his rights under the First Amendment.

The Court previously granted Defendant's Motion to Dismiss Plaintiffs First Amended Complaint and Brief [ECF No. 13] and dismissed Plaintiffs sole claim for municipal liability

1

under 42 U.S.C. § 1983. See Sept. 19, 2021 Mem. Op. & Order [EOF No. 22]. The Court found that Plaintiff failed to sufficiently plead facts indicating that the decision to terminate him was an official policy of Defendant. See id. at 6-9. The Court also found that Plaintiffs description of his social media posts as "political" and "deal[ing] with race" was insufficient to show that the posts constituted speech on a matter of public concern. See id. at 9-11. After obtaining leave of Court, Plaintiff filed the Second Amended Complaint, which is the live complaint before the Court.

In the Second Amended Complaint, Plaintiff repleads his § 1983 municipal liability claim against Defendant. 2nd Am. Compl. ¶¶ 17-25. Plaintiff reasserts the allegation that Defendant's Board of Trustees ("Board") "delegated the authority of employee termination to [the Superintendent of Schools]," but alleges for the first time that this delegation was pursuant to the School District policy titled "DC (Local)" ("Policy DC"). Id. ¶ 15. Policy DC states that "[t]he Board delegates to the Superintendent final authority to employ and dismiss noncontractual employees, including temporary and part-time employees, on an at-will basis." ECF No. 25 at 14. Importantly, Policy DC expressly references the School District policy titled "DCD" ("Policy DCD"), id, which states that "[a] dismissed employee may request to be heard by the Board in accordance with DGBA(LOCAL)" ("Policy DGBA") Id. at 6. Policy DGBA, in turn, outlines the School District's grievance process which ends with review by the Board. See id. at 5-11. Once an appeal reaches the Board, the Board must consider the dismissed employee's complaint and render a decision. Id. at 13.[2] Plaintiff does not allege whether he requested to have his termination reviewed.

2

In addition, Plaintiff now alleges that his termination was the policy of Defendant that violated his constitutional rights. 2nd Am. Compl. ¶ 16. Plaintiff also identifies Superintendent of Schools David Vroonland ("Vroonland") as the one who "terminated Plaintiffs employment." Id. ¶ 14. According to Plaintiff, Vroonland was the one who promulgated the decision because the letterhead on the termination letter "showed Mesquite Independent School District and David Vroonland, Superintendent of Schools." Id¶¶ 13-14. Thus, Plaintiff concludes that " [t]he decision to terminate Plaintiffs employment was made by an authorized policymaker, who had final authority regarding the firing of noncontractual employees." Id. ¶ 24. Alternatively, Plaintiff alleges that the Board "ratified the policy to terminate Plaintiff in violation of Plaintiff s protected rights when the Board delegated the final authority of non-contractual employee termination to [Vroonland,] the . . . Superintendent." Id. ¶ 15. Finally, Plaintiff describes the contents of the three social media posts and includes screenshots of the posts as an attachment to his complaint. See id. ¶ 9; ECF No. 23-1.

Defendant now moves to dismiss Plaintiffs § 1983 claim under Federal Rule of Civil Procedure 12(b)(6), arguing that Plaintiff fails to adequately allege an official policy that resulted in a deprivation of his constitutional rights. Defendant also argues that Plaintiff fails to sufficiently plead a substantive element of a First Amendment retaliaton claim.

Outcome:
Ordinarily, a court should not dismiss a claim that fails to meet the pleading requirements "without granting leave to amend, unless the defect is simply incurable or the plaintiff has failed to plead with particularity after repeated opportunities to do so." Hart v. Bayer Corp., 199 F.3d 239, 248 n.6 (5th Cir. 2000). Even if Plaintiff sought leave to amend, which he has not, he has already amended his complaint twice, with the benefit of two motions to dismiss and this Court's previous Memorandum Opinion and Order [ECF No. 22]. The allegations against Defendant in the Second Amended Complaint do not differ significantly from those in the First Amended Complaint. It follows that the Second Amended Complaint should reflect Plaintiffs best efforts to state a claim against Defendant. And since the Second Amended Complaint still does not allege sufficient facts, granting leave for further amendment is futile. Plaintiffs Second Amended Complaint is therefore DISMISSED WITH PREJUDICE.
Maxwell v. Mesquite Indep. Sch. (N.D. Tex. 2022)
Plaintiff's Experts:
Defendant's Experts:
Comments: