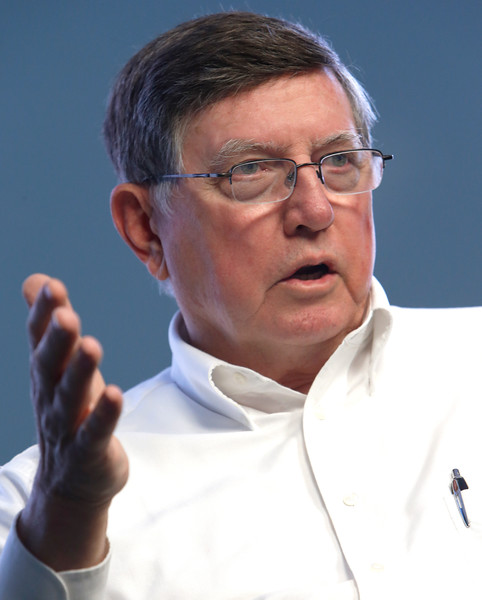 Defendant's Attorney: Tracy Anne Warren, Yvonne Anda Ricardo
Description: San Diego, California civil rights lawyers represented Plaintiff, who sued Defendants claiming they violation the Americans With Disabilities Act of 1990.

This case was initially filed in the San Diego Superior Court, 37-02021-00006650-CU-CR-CTL, and was removed to federal court by the Defendants.


Plaintiff has paraplegia and uses a wheelchair for mobility. ECF No. 10 ¶ 1. His condition makes it difficult or impossible to stand, walk, reach objects, transfer from his wheelchair to other equipment, and to maneuver around fixed objects. Id. ¶ 14. Defendant owns and operates the Andaz San Diego Hotel, located in San Diego, and the associated
website as found at https://www.hyatt.com/en-US-hotel/california/andaz-san-diego/sanas. Id. ¶¶ 13, 16, 17. On February 16, 2021, Plaintiff filed this action in the Superior Court of the State of California for the County of San Diego alleging that Defendant violated the Americans with Disabilities Act of 1990, 42 U.S.C. §§ 12101 et seq. (the "ADA") and the Unruh Civil Rights Act ("UCRA"), sections 51-53 of the California Civil Code, by failing to identify and describe the accessibility features of the Andaz San Diego Hotel with enough detail to reasonably permit individuals with disabilities to independently assess whether a given hotel or guest room would meet their accessibility needs. ECF No. 1-2. Defendant removed the action to this Court on March 19, 2021. ECF No. 1.

On April 22, 2021, the Court dismissed Plaintiff's complaint without prejudice for failure to respond to Defendant's motion to dismiss and granted Plaintiff leave to file an amended complaint curing the deficiencies identified in Defendant's motion. ECF No. 8. Plaintiff filed his first amended complaint on May 5, 2021.

* * *


Title III of the ADA prohibits discrimination on the basis of disability in places of public accommodation. 42 U.S.C. § 12181 et seq. Discrimination under Title III includes "a failure to make reasonable modifications in policies, practices, or procedures, when such modifications are necessary to afford such goods, services, facilities, privileges, advantages, or accommodations to individuals with disabilities[.]" 42 U.S.C. § 12182(b)(2)(A)(ii). To state a claim for discrimination under Title III, a plaintiff must show that they are (1) disabled within the meaning of the ADA; (2) the defendant is a private entity that owns, leases, or operates a place of public accommodation; and (3) the plaintiff was denied public accommodations by the defendant because of their disability. See Molski v. M.J. Cable, Inc., 481 F.3d 724, 730 (9th Cir. 2007). The parties do not appear to dispute that Plaintiff is disabled within the meaning of the ADA or that Defendant is a private entity that owns, leases, or operates a place of public accommodation. The sole dispute is whether Plaintiff was denied a public accommodation because of his disability.

At issue in this case is the "Reservations Rule," a federal regulation implementing § 12182(b)(2)(A)(ii), which dictates that hotels must "identify and describe accessible features . . . in enough detail to reasonably permit individuals with disabilities to assess independently whether a given hotel or guest room meets his or her accessibility needs." 28 C.F.R. § 36.302(e)(1)(ii). In 2010, the United States Department of Justice ("DOJ") provided guidance on the Reservations Rule, published in an appendix to the Code of Federal Regulations. 28 C.F.R. pt. 36, app. A ("DOJ Guidance"). The DOJ's interpretation of the ADA implementing regulations is entitled to controlling weight unless it is plainly erroneous or inconsistent with the regulations. Fortyune v. City of Lomita, 766 F.3d 1098, 1104 (9th Cir. 2014) (citing Miller v. Cal. Speedway Corp., 536 F.3d 1020, 1028 (9th Cir. 2008)).

In relevant part, the DOJ Guidance notes that, while "a reservations system is not intended to be an accessibility survey," for hotels built in compliance with the 1991 Standards[2] "it may be sufficient to specify that the hotel is accessible and, for each accessible room, to describe the general type of room (e.g., deluxe executive suite), the type of accessible bathing facility (e.g., roll-in shower), and communications features available in the room (e.g., alarms and visual notifications devices)." 28 C.F.R. pt. 36, app. A. The DOJ Guidance also sets out less stringent standards for older buildings, stating that information about older hotels "should include, at a minimum, information about accessible entrances to the hotel, the path of travel to guest check-in and other essential services, and the accessible route to the accessible room or rooms" and "provide information about important features that do not comply with the 1991 Standards" Id. The guidance also observes that it "cannot specify what information must be included in every instance" due to the "wide variations in the level of accessibility that travelers will encounter," and provides that "trained staff (including staff located on-site at the hotel and staff located off-site at a reservations center) should be available to provide additional information such as the specific layout of the room and bathroom, shower design, grab-bar locations, and other amenities available (e.g., bathtub bench)." Id.

Outcome: Motion to dismiss granted.
Plaintiff's Experts:
Defendant's Experts:
Comments: