Please E-mail suggested additions, comments and/or corrections to Kent@MoreLaw.Com.
Help support the publication of case reports on MoreLaw
Date: 04-15-2022
Case Style:
HEATHER MIGNOTT, vs GARFIELD MIGNOTT
Case Number: 3D20-1225
Judge: Before EMAS, LINDSEY and GORDO, JJ. PER CURIAM
Court:
Third District Court of Appeal State of Florida

On appeal from The Circuit Court for Miami-Dade County
Plaintiff's Attorney: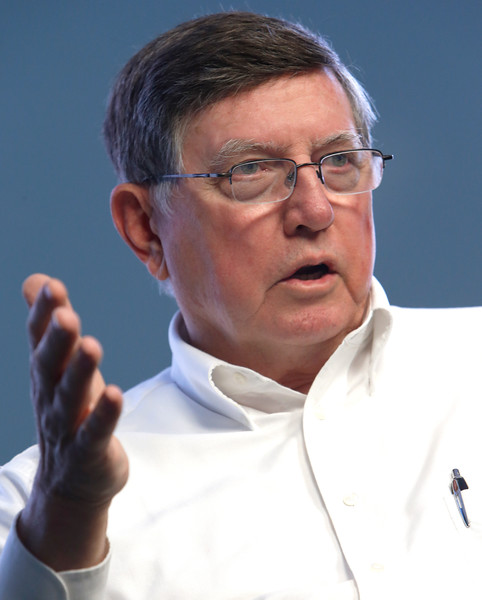 Tell MoreLaw About Your Litigation Successes and MoreLaw Will Tell the World.

Re: MoreLaw National Jury Verdict and Settlement
Counselor:
MoreLaw collects and publishes civil and criminal litigation information from the state and federal courts nationwide. Publication is free and access to the information is free to the public.
MoreLaw will publish litigation reports submitted by you free of charge
Info@MoreLaw.com - 855-853-4800

Defendant's Attorney: The Joseph Firm, P.A., and Marck K. Joseph
Description:
Miami, FL - Divorce lawyer represented Appellant with appealing a supplemental final judgment of dissolution of marriage.
Heather and Garfield Mignott were married in 2010. They had one
child during the marriage. In October 2016, Mother filed a petition for
dissolution of marriage. Mother and Father originally shared parental
responsibility of the minor child. Father, however, was given custody of the
minor child after Mother was arrested for aggravated assault in May 2017.
The proceedings were bifurcated in July 2019 after Mother became
pregnant by another relationship. The trial court entered a final judgment
on the dissolution of marriage and disestablishment of paternity of the
unborn child. The remaining issues of alimony, child support, custody and
timesharing were set for a non-jury trial.
1 Mother raises four additional arguments against the supplemental final
judgment, each of which we find to be without merit and decline to discuss
further.
3
On September 6, 2019, Father filed a petition to permit relocation
with the minor child pursuant to section 61.13001, Florida Statutes, to
which Mother objected. The arguments regarding the petition for relocation
and Mother's objection were heard by the trial court at the non-jury trial on
the remaining issues of the dissolution. The trial court granted the father's
petition to relocate, stating:
The petition to relocate from Colorado to Missouri is granted.
I'm signing an order tonight. It's not the final order because
there is going to have to be a lot of detail – I'm doing this
because [Father] has tickets to leave tomorrow morning at 7:00
and I don't want him to have a problem.
The trial court made no other oral or statutory findings, and never entered a
more detailed final order granting Father's petition to relocate. This appeal
followed.
LEGAL ANALYSIS
"An order on a petition for relocation is reviewed for an abuse of
discretion." Sanabria v. Sanabria, 271 So. 3d 1101, 1104 (Fla. 3d DCA
2019). A trial court's decision to grant a petition to relocate "will be affirmed
if the statutory findings are supported by substantial competent evidence."
Eckert v. Eckert, 107 So. 3d 1235, 1237 (Fla. 4th DCA 2013) (emphasis
omitted). Mother argues that the trial court reversibly erred by granting the
4
relocation of the minor child without evaluating the statutory factors
contained in section 61.13001(7), Florida Statutes (2020). We agree.
When reviewing an order on a petition to relocate, an appellate court
is limited to an abuse of discretion review based on whether the statutory
findings made by the trial court are supported by competent, substantial
evidence. This necessitates that the trial court make such statutory
findings so that we may appropriately review them. See, e.g., Chalmers v.
Chalmers, 259 So. 3d 878, 879 (Fla. 4th DCA 2018) ("'[T]he [appellate]
court reviews the trial court's decision on a petition to relocate with a minor
child under an abuse of discretion standard. The trial court's decision will
be affirmed if the statutory findings are supported by substantial competent
evidence.'" (quoting Cecemski v. Cecemski, 954 So. 2d 1227, 1228 (Fla.
2d DCA 2007))). In the instant case, the trial court granted Father's petition
to relocate without making any findings as to the statutory factors in section
61.13001(7).
Pursuant to section 61.13001(7), when a petition for relocation is
contested a court "shall evaluate all" of the statutory factors when making
its determination that the relocation is in the best interests of the child. See
§ 61.13001(7), Fla. Stat. (emphasis added); see also Rossman v. Profera,
67 So. 3d 363, 365 (Fla. 4th DCA 2011) ("Ultimately, the concern in a
5
relocation determination is whether the relocation is in the best interests of
the child."). Where a trial court makes no statutory findings, either oral or
written, our review is hampered. See Eckert, 107 So. 3d at 1237 ("This
court's review is hampered, because the trial court made no findings of
fact, either oral or written, on any of the relevant factors involved in a
decision to grant or deny relocation."). A trial court must be vigilant when
holding an evidentiary hearing which requires weighing statutory factors to
analyze its decision with clarity for the record. Moreover, attorneys as a
matter of practice should ask the court for either oral or written findings
and, if an unelaborated order is entered, should seek rehearing to request
a properly detailed order with clear statutory findings of fact be entered.
Despite the testimony provided at trial, nothing in the record shows that the
trial court evaluated any of the factors contained in the statute or made a
best interests determination
Outcome: Reversed and remanded
Plaintiff's Experts:
Defendant's Experts:
Comments: