Please E-mail suggested additions, comments and/or corrections to Kent@MoreLaw.Com.
Help support the publication of case reports on MoreLaw
Date: 04-15-2022
Case Style:
Jose R. CASTILLO, vs SOLIMAR RODRIGUEZ
Case Number: 3D20-681
Judge: Alexander S. Bokor
Court:
Third District Court of Appeal State of Florida

On appeal from The Circuit Court for Miami-Dade County
Plaintiff's Attorney: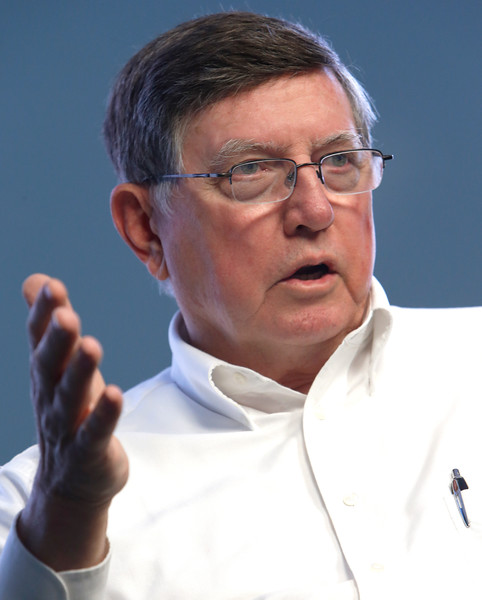 Tell MoreLaw About Your Litigation Successes and MoreLaw Will Tell the World.

Re: MoreLaw National Jury Verdict and Settlement
Counselor:
MoreLaw collects and publishes civil and criminal litigation information from the state and federal courts nationwide. Publication is free and access to the information is free to the public.
MoreLaw will publish litigation reports submitted by you free of charge
Info@MoreLaw.com - 855-853-4800
Defendant's Attorney:
Mandel Law Group, P.A., and Roberta G. Mandel
Description:
Miami, FL - Paternity lawyer represented Appellant with appealing the final order which disestablished paternity.
On January 20, 2014, Rodriguez gave birth to baby LC. On October 9,
2015, Castillo, the on-again, off-again partner of Rodriguez, filed a petition
to determine paternity based on his belief that LC resulted from Castillo and
Rodriguez's shared intimacy on or about April 2014. Rodriguez and Castillo
were never married but Castillo was listed as father on LC's birth certificate.
On February 15, 2016, Castillo and Rodriguez filed a stipulation of the parties
on adjudication of paternity. The stipulation, adjudicating Castillo LC's
1 We have jurisdiction over a final judgment determining paternity pursuant
to Florida Rule of Appellate Procedure 9.030(b)(1)(A). See also Salgado v.
Suyapa-Jimenez, 254 So. 3d 1053, 1055 (Fla. 3d DCA 2018) (explaining that
the order on appeal, determining paternity, was a final appealable order
because it resolved all pending issues in the underlying petition).
3
natural father, was ratified by the trial court in an order dated February 22,
2016.
On March 10, 2016, Rodriguez filed an "amended, verified counterpetition for the determination of paternity, parental responsibility, parenting
plan, time sharing schedule and for relocation."
2
Rodriguez alleged that she
had recently married her long-term boyfriend, who is not a party to the
underlying case or any related action, and sought to relocate with him and
LC to Colorado, where he was stationed as a member of the United States
Army. While the trial court ultimately denied Rodriguez's amended counterpetition, Rodriguez and Castillo entered into an agreed time-sharing
schedule on July 13, 2016, ratified by the trial court on July 20, 2016, which
provided Castillo the majority of the time-sharing but permitted Rodriguez to
keep LC in Colorado during the summer months.
Less than a year later, on March 3, 2017, Rodriguez filed a petition to
disestablish Castillo's paternity of LC.3 Therein, Rodriguez alleged, inter
2 Although entitled a "counter-petition" regarding paternity, there was no
argument regarding the already-stipulated paternity. Instead, Rodriguez
primarily sought the trial court's permission to relocate to Colorado with LC
and her new husband and to modify time sharing with Castillo, accordingly.
3 The record reveals other, subsequently-filed legal proceedings between
and among Coira, Rodriguez, and sometimes Castillo. Eventually, these
subsequently-filed cases were dismissed or consolidated with the instant,
earlier-filed related case. However, the improper filing of cases without
4
alia, that she recalled having been intimate with Coira around the time of
LC's conception but did not think at the time of LC's birth that Coira could be
the biological father due to his purported fertility issues. Despite Rodriguez's
belief that Coira was incapable of having children, she nevertheless
contacted Coira and asked him to submit to a DNA test. Coira agreed, and
the DNA test determined that Coira's probability of paternity is 99.99998%.4
Rodriguez subsequently withdrew her petition to disestablish Castillo's
paternity, and on June 19, 2018, Rodriguez and Coira filed a joint amended
petition. The three-count, joint amended petition sought disestablishment of
paternity for Castillo pursuant to sections 742.10(4) and 742.18, Florida
Statutes, and establishment of paternity for Coira as the biological father of
LC.
On October 24, 2019, Rodriguez filed a motion for partial summary
judgment relying on sections 742.12(4), 742.18(11) and 742.10(4), Florida
Statutes, as the bases for disestablishment of paternity for Castillo.
Specifically, Rodriguez argued that summary judgment could be entered
based on a material mistake of fact—specifically, that the DNA results
including indispensable parties by Rodriguez and Coira likely contributed to
the convoluted record in this case.
4 Said DNA results were filed on October 29, 2018. The DNA results were
adopted by the trial court on June 18, 2019.
5
indicate that Coira is LC's biological father. Before the trial court heard
Rodriguez and Coira's joint motion on March 12, 2020, Coira filed a motion
for leave to amend to remove the count two of the amended petition in which
Coira sought to disestablish Castillo's paternity. Therefore, the trial court
heard argument only as to counts one and three of the amended petition:
Rodriguez's claim to disestablish Castillo's paternity (count one) and her
claim to establish Coira's paternity (count three). On March 20, 2020, relying
primarily on the results of the DNA test and its interpretation of the relevant
statutes, the trial court entered its order granting partial final summary
judgment in Rodriguez's favor as to counts one and three of the amended
petition. This appeal followed.
II. STANDARD OF REVIEW
"Summary judgment is proper if there is no genuine issue of material fact
and if the moving party is entitled to judgment as a matter of law. Thus, our
standard of review is de novo." Volusia County v. Aberdeen at Ormond
Beach, L.P., 760 So. 2d 126, 130 (Fla. 2000) (citation omitted).
III. DISCUSSION
Rodriguez avers that sections 742.18(11), 742.12(4), and 742.10, Florida
Statutes, support her petition to disestablish paternity. However, nothing in
6
the cited Florida Statutes permit the trial court to disestablish paternity based
on the facts of this case.
Section 742.18, Florida Statutes, governs disestablishment of paternity.
This section "establishes circumstances under which a male may
disestablish paternity or terminate a child support obligation when the male
is not the biological father of the child." § 742.18(1), Fla. Stat. (emphasis
added). Rodriguez, however, relies on a caveat in subsection (11) which
provides that: "[n]othing in this section precludes an individual from seeking
relief from a final judgment, decree, order, or proceeding pursuant to Rule
1.540, Florida Rules of Civil Procedure, or from challenging a paternity
determination pursuant to s. 742.10(4)." § 742.18(11), Fla. Stat. As
explained below, Rodriguez's—and the trial court's—reliance on section
742.10(4), Florida Statutes, is misplaced.
Importantly, section 742.10(4), Florida Statutes, provides Rodriguez with
no basis for relief. Specifically, this subsection doesn't permit relief based
on the facts of the case. Instead, subsection (4) provides a mechanism to
challenge "a signed voluntary acknowledgement of paternity . . . on the basis
of fraud, duress, or material mistake of fact" outside the 60-day window
referred to in subsection (1). § 742.10(4), Fla. Stat. Here, we have an
adjudication of paternity by a circuit court of competent jurisdiction, not a
7
voluntary acknowledgment of paternity as described in section 742.10(1).
The trial court adjudicated Castillo as LC's natural father on February 22,
2016. Section 742.10(4), Florida Statutes, contemplates a challenge only in
the absence of an adjudicatory proceeding.5
Furthermore, in Department of Health and Rehabilitative Services v.
Privette, the Supreme Court of Florida explained that:
[I]f a test shows that [a man] is the child's biological
father, this fact without more does not constitute
grounds to grant a paternity petition. . . . It is
conceivable that a man who has established a loving,
caring relationship of some years' duration with his
legal child later will prove not to be the biological
father. Where this is so, it seldom will be in the
children's best interests to wrench them away from
their legal fathers and judicially declare that they now
5 We note that Rodriguez sought relief under section 742.10(4) before the
trial court. Rodriguez now asserts on appeal that a material mistake of fact—
Coira's purported infertility and the resultant belief that Castillo was LC's
biological father—supports her otherwise untimely challenge of paternity.
Arguing that the DNA test results were admissible pursuant to section
742.12(4), Florida Statutes, Rodriguez avers that summary judgment was
appropriate and that paternity should be disestablished for Castillo and
established for Coira. Rodriguez did not attempt to seek timely relief under
Rule 1.540 in the trial court, nor did she claim it as an alternative basis for
relief. To the contrary, Rodriguez specifically disclaimed Rule 1.540 as a
basis for relief in her answer brief, noting that "the record is clear that this
case did not involve any proceedings under Fla. R. Civ. P. 1.540." Rodriguez
filed the joint petition (later disclaimed by Coira) more than a year after the
order establishing paternity, thereby rendering moot any 1.540(b)(1)-(3)
motion, even if one had been filed. See Fla. R. Civ. P. 1.540(b) (explaining
that a motion under subsections (1)-(3) "shall be filed within a reasonable
time . . . not more than 1 year after the judgment, decree, order, or
proceeding was entered or taken").
8
must regard strangers as their fathers. The law does
not require such cruelty toward children.
617 So. 2d 305, 309 (Fla. 1993) (emphasis omitted). Here, Coira, the alleged
biological father, has evinced an intent not to seek to establish paternity,
having voluntarily dismissed his petition. Castillo, the legal father of LC, has
not sought to disestablish paternity. Rather, Castillo has consistently sought
to be LC's father, a fact which was agreed to by Rodriguez and ratified by
the trial court. Thus, a review of the record in this case confirms the Supreme
Court of Florida's admonition that "it seldom will be in the children's best
interests to wrench them away from their legal fathers and judicially declare
that they now must regard strangers as their fathers. The law does not
require such cruelty toward children." Id. This is especially true here, where
the legal father has fought to remain so and the purported biological father
has done the exact opposite. To come to another result would be, at the
very least, unsupported by law
Outcome: The trial court's order disestablishing paternity for Castillo and
establishing paternity for Coira is hereby vacated.
Plaintiff's Experts:
Defendant's Experts:
Comments: