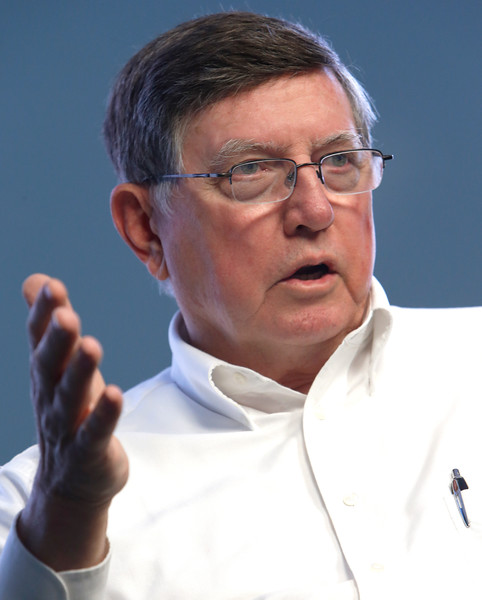 Defendant's Attorney: Alexandria P. McLaughlin
Description: Boise, Idaho civil litigation lawyer sued Defendants on a real property law theory.

This matter has a long and convoluted backstory spanning multiple cases and appeals. The principal actors in this saga are Ford Elsaesser, the personal representative of the Estate of Victoria H. Smith (the "Personal Representative"),[1] and Vernon K. Smith ("Vernon"), a son of Victoria and the attorney for Black Diamond. Three prior cases give context to this dispute: (1) Matter of Estate of Smith, 164 Idaho 457, 432 P.3d 6 (2018) (hereinafter "Probate Case"); (2) Elsaesser v. Gibson, 168 Idaho 585, 588, 484 P.3d 866, 869 (2021) (the appeal from Hillen v. Gibson, CV01-19-10368) (hereinafter "Ejectment Action"); and (3) Smith v. Smith, Ada County Case No. CV-OC-2015-2348, Fourth District Court. The factual background of these cases is summarized only to the extent that such facts are needed to provide context to the case at hand.

David Gibson, managing member of Black Diamond, entered into a joint-venture agreement with Victoria and Vernon. Through the agreement, Gibson was permitted to produce compost and humus on an approximately 33-acre[2] portion of 520 acres of real property near Gowen Field (the "Gowen Property").

Ownership of the Gowen Property is disputed. Victoria acquired real property, including the Gowen Property, during her lifetime. In 1990, Victoria prepared a holographic will leaving everything to her son, Vernon, effectively disinheriting her other two children, Joseph Smith and Victoria A. Converse. She also executed a durable power of attorney, making Vernon her attorney-in-fact. Vernon later formed a limited liability company, VHS Properties, LLC ("VHS"), and transferred all of Victoria's personal and real property to VHS.

Several months after Victoria's death in September 2013, Vernon's brother, Joseph, filed a petition in the Probate Case for formal adjudication of Victoria's intestacy, claiming the will was invalid as a product of undue influence by Vernon. While the Probate Case was pending, Joseph and his wife Sharon also filed a separate action against Vernon-Smith v. Smith-in which they attempted to enjoin Vernon from removing juniper trees along an easement across VHS's property to which Joseph had rights. The district court dismissed Smith with prejudice on January 19, 2017. Vernon asserts that the dismissal of Smith effectively affirmed VHS's ownership of the Gowen Property.

In March 2017, the magistrate court in the Probate Case concluded that Victoria's will was invalid because it was a product of Vernon's undue influence. Accordingly, it ruled that Victoria died intestate. In June 2017, the court entered a judgment pursuant to Idaho Rule of Civil Procedure 70(b), which vested title to all of Victoria's real and personal property, including the Gowen Property, in the Personal Representative. Vernon disputed the Personal Representative's ownership of the properties formerly belonging to Victoria in a recent appeal: Elsaesser v. Riverside Farms, Inc., __ Idaho __, __ P.3d __ (2022). In that case, Riverside Farms (also represented by Vernon) had leased property from the Personal Representative and refused to vacate the property after the lease expired. The Personal Representative commenced an ejectment action, and Riverside Farms argued that the Personal Representative was not the true owner of the property because the Rule 70(b) judgment issued in the Probate Case was precluded by res judicata since Smith v. Smith was dismissed with prejudice.[3] In an opinion released earlier this week, this Court determined the judgment in Smith v. Smith did not preclude the magistrate court in the Probate Case from issuing the Rule 70(b) judgment, thereby confirming that the Personal Representative is the owner of the Gowen Property and the other properties included in the Rule 70(b) judgment.


Outcome: Affirmed.
Plaintiff's Experts:
Defendant's Experts:
Comments: