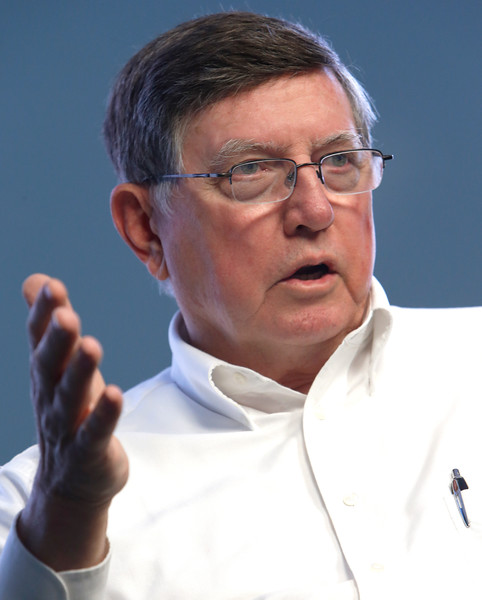 Description: Cleveland, Ohio criminal law lawyer represented defendant charged with prescribing controlled substances—including two counts of distributing controlled substances that caused the deaths of two patients and one count of distributing a controlled substance to a person under the age of 21—and 31 counts of health care fraud.

Martin Escobar, age 58, a former Mahoning County physician, repeatedly distributed dangerous and highly addictive controlled substances to his patients and ignored signs of addiction and other red flags that his actions were causing harm to those who entrusted him with their care, and falsifying justifications for issuing prescriptions he knew should never have been written.

"Violating a position of trust compounded by willfully neglecting the Hippocratic oath is cruel and cowardly," said FBI Cleveland Special Agent in Charge, Gregory Nelsen. "The sentence underscores the FBI's unwavering commitment to investigating criminal activities and corrupt individuals that prey on innocent persons and endanger countless people. Whether one individual or a network of criminals, the valuable partnerships the FBI holds with federal, state and local law enforcement continues to protect the public and make our communities safer."

"Escobar's disregard for the well-being of those under his care caused the death of two vulnerable patients and endangered the health of many others," said Mario M. Pinto, Special Agent in Charge with the U.S. Department of Health and Human Services, Office of Inspector General. "We will continue to work with our law enforcement partners to pursue medical professionals who fuel the opioid epidemic and neglect the care of their patients."

According to court documents, between March 2015 and October 2019, Escobar prescribed controlled substances out of his Lake Milton medical office, including opioids such as oxycodone and hydrocodone, often in combination with benzodiazepines and stimulants, and did so outside the usual course of professional practice and without a legitimate medical purpose.

Escobar used false diagnoses, falsified patient pain intensity scales in medical charts, increased dosages of controlled substances and prescribed painkillers for prolonged periods without evidence of efficacy to support his unlawful prescription practices. Furthermore, Escobar failed to pursue treatment options other than controlled substances and falsely claimed to have performed extensive physical examinations on his patients.

Escobar also ignored warning signs of patients' drug addiction and abuse. This included ignoring the results of his patients' urine drug screen tests, many of which Escobar ordered and had performed in his own medical office so that he could bill the government for the tests. These tests suggested that patients were abusing the drugs that Escobar had prescribed, using other controlled substances and selling their prescription drugs on the illegal secondary market. As a result, Escobar was charged and pleaded guilty to health care fraud in connection with the illegal prescribing and urine drug screen tests.

In addition, in July 2015 and 2016, Escobar unlawfully prescribed opioids and other controlled substances to two patients without a legitimate medical purpose. Both patients later fatally overdosed from those drugs. In another instance, in April of 2018, Escobar unlawfully prescribed opioids to an individual under the age of 21 without a medical need.

"This guy thought he could outsmart the system by concealing his drug dealing behind a doctor's coat – thankfully, our many partners in the investigation followed the paper trail of his prescription pad and stopped his scheme," said Ohio Attorney General Dave Yost. "This doctor will do no further harm behind bars, and Ohio's taxpayers will benefit with less fraud in the healthcare system."

The case was investigated by the Drug Enforcement Administration, the Federal Bureau of Investigation, the Department of Health and Human Services Office of Inspector General, the Ohio Attorney General's Healthcare Fraud Section and the Ohio Board of Pharmacy. This case was prosecuted by Assistant U.S. Attorneys Elliot Morrison, Michael L. Collyer, Brendan O'Shea and Special Assistant U.S. Attorney Jonathan L. Metzler of the Ohio Attorney General's Office.
Outcome: 08/04/2022 106 Response by United States of America in opposition to Motion to Withdraw Plea of Guilty 98 as to Martin Escobar (1) (Attachments: # 1 Exhibit 1- July 2021 Draft Proposed Jury Instructions)(Morrison, Elliot) (Entered: 08/04/2022)
08/04/2022 107 Minutes of proceedings before Judge Donald C. Nugent. Sentencing held on 8/4/2022 for Martin Escobar (1). The Court hears argument on the Defendant's 98 Motion to Withdraw Plea of Guilty. Defendant's 98 Motion to Withdraw Plea of Guilty is Denied. The 97 Motion for J. Gerald Ingram, Ryan Ingram and Corey Grimm to withdraw as attorney is Granted. The Court proceeds to sentencing. The defendant is sentenced to the custody of the Bureau of Prisons to be imprisoned for a total term of 300 months. This includes a term of 240 months on each of Counts 1s, 2s, 4s, 6s, 8s, 10s, 12s, 14s, 15s, 16s, 18s, 20s, 21s, 23s, 24s, 26s, 28s, 29s, 30s, 32s, 33s, 35s, 36s, 37s, 39s, 40s, 41s, 42s, 43s, 45s, 46s, 48s, 49s, 50s, 52s, 53s, and 54s, all to run concurrently; 60 months on Count 3s to run consecutive to all other counts; 60 months on each of Counts 5s, 7s, 9s, 11s, 13s, 17s, 19s, 22s, 25s, 27s, 31s, 34s, 38s, 44s, 47s, 51s, to run concurrent to each other, and concurrent to all other counts; and, 120 months on each of Counts 56s through 86s, to run concurrent to each other, and concurrent to all other counts. Supervised Release is ordered for a term of 6 years with the standard/special conditions as directed. Special assessment is due in the total amount of $8,500.00. Restitution amount due to Medicare and Medicaid in the total amount of $4,764.97. Any additional restitution to be determined. Count 55 is dismissed upon oral motion of the United States. The Defendant is remanded to the custody of the United States Marshal. (Court Reporter Shirle Perkins) Time: 150 minutes. (M,S) (Additional attachment(s) added on 8/4/2022: # 1 Government Sealed Sentencing Exhibit S-1) (M,S). (Entered: 08/04/2022)
08/04/2022 Order [non-document] denying Defendant's 98 Motion to Withdraw Plea of Guilty as to Martin Escobar (1). Judge Donald C. Nugent on 8/4/2022. (M,S) (Entered: 08/04/2022)
08/04/2022 Order [non-document] granting 97 Motion to Withdraw as Attorney. Ryan D. Ingram; Corey J. Grimm and J. Gerald Ingram withdrawn from case as to Martin Escobar (1). Judge Donald C. Nugent on 8/4/2022. (M,S) (Entered: 08/04/2022)
08/04/2022 108 Judgment as to Martin Escobar (1). The defendant is sentenced to the custody of the Bureau of Prisons to be imprisoned for a total term of 300 months. This includes a term of 240 months on each of Counts 1s, 2s, 4s, 6s, 8s, 10s, 12s, 14s, 15s, 16s, 18s, 20s, 21s, 23s, 24s, 26s, 28s, 29s, 30s, 32s, 33s, 35s, 36s, 37s, 39s, 40s, 41s, 42s, 43s, 45s, 46s, 48s, 49s, 50s, 52s, 53s, and 54s, all to run concurrently; 60 months on Count 3s to run consecutive to all other counts; 60 months on each of Counts 5s, 7s, 9s, 11s, 13s, 17s, 19s, 22s, 25s, 27s, 31s, 34s, 38s, 44s, 47s, 51s, to run concurrent to each other, and concurrent to all other counts; and, 120 months on each of Counts 56s through 86s, to run concurrent to each other, and concurrent to all other counts. Supervised Release is ordered for a term of 6 years with the standard/special conditions as directed. Special assessment is due in the total amount of $8,500.00. Restitution amount due to Medicare and Medicaid in the total amount of $4,764.97. Any additional restitution amounts to be determined. Judge Donald C. Nugent on 8/4/2022. (M,S) (Entered: 08/04/2022)
Plaintiff's Experts:
Defendant's Experts:
Comments: