Please E-mail suggested additions, comments and/or corrections to Kent@MoreLaw.Com.
Help support the publication of case reports on MoreLaw
Date: 05-23-2022
Case Style:
United States of America v. Daniel Lee Ogorzolka
Case Number: 5:19-cr-00840-DAE
Judge: David A. Ezra
Court: United States District Court for the Western District of Texas (Bexar County)
Plaintiff's Attorney: United States Attorney's Office for the Western District of Tecas
Defendant's Attorney: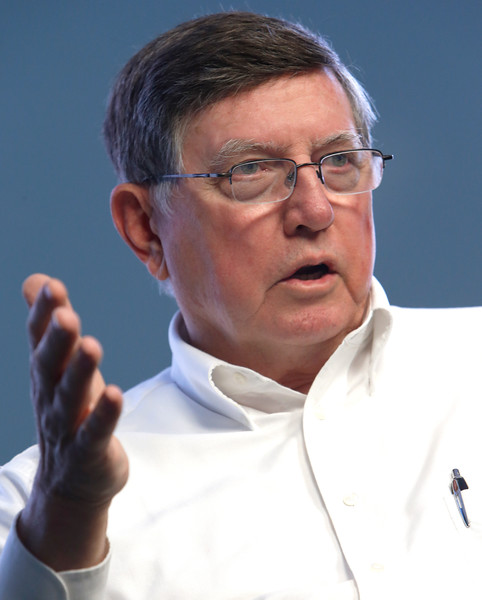 Description: San Antonio, Texas criminal defense lawyer represented defendant charged with receipt of child porn.

Homeland Security Investigations (HSI) agents executed a search warrant in July 2019 at the residence of Daniel Lee Ogorzolka, 70. Two devices were seized that contained over 25 videos and over 2,000 images of prepubescent children engaged in sexually explicit conduct.

Ogorzolka has remained in federal custody since his arrest on November 27, 2019. He pleaded guilty to one count of receipt of child pornography in March 2022. In addition to his prison term, Ogorzolka was also sentenced to 10 years of supervised release and ordered to pay $20,000 in restitution.

"Today's sentence serves as a strong message to anyone who seeks to sexually exploit and endanger children," said U.S. Attorney Ashley C. Hoff. "You will be investigated; you will be identified; and you will be prosecuted to the full extent of the law."

"HSI San Antonio remains committed in partnering with the National Center for Missing and Exploited Children (NCMEC) and other industry partners to identify individuals distributing child pornography on the internet," said Acting Special Agent in Charge Craig Larrabee. "Investigating those who prey on our children remains a top concern for HSI and our partners. Together, we continue to dedicate our resources under Operation Predator to identify and investigate those who victimize our most vulnerable population".

HSI investigated the case.

Assistant U.S. Attorney Tracy Thompson prosecuted the case.

18:2252A.F- ACTIVITIES RE MATERIAL CONSTITUTING/CONTAINING CHILD PORNO; Receipt of Child Pornography
(1)
18:2252A.F- ACTIVITIES RE MATERIAL CONSTITUTING/CONTAINING CHILD PORNO; Possession of Child Pornography
(2-3)
Outcome: 05/12/2022 68 SEALED PRESENTENCE INVESTIGATION REPORT Filed as to Daniel Lee Ogorzolka by Officer Maria E. Holley. (Document available to court only) (Attachments: # (1-2) (Villarreal, Janet) (Entered: 05/12/2022)

Defendant was sentenced to 75 months in prison.
Plaintiff's Experts:
Defendant's Experts:
Comments: