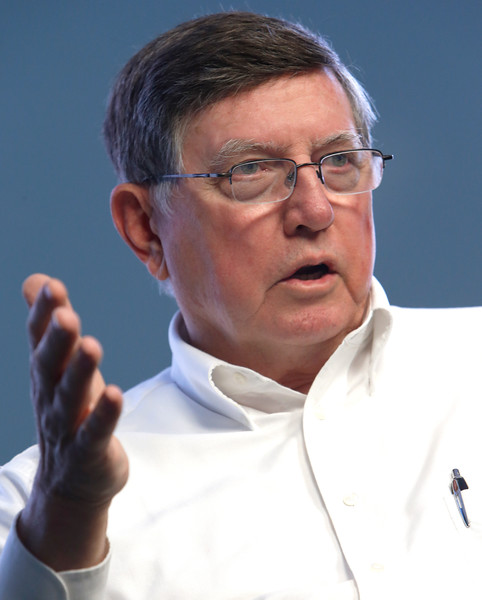 Defendant's Attorney: Not Available
Description: Oakland, California personal injury lawyer represented Plaintiff, who sued Defendant on a defamation theory.


In December 2017, Simpson hired Williams as a fabrication layout technician. Williams reported to the production department supervisor,

1

Chris Altomare. He worked in the production office with three other employees: Angel Mosqueda, a special products technician; Francisco Rendon, the production lead; and Norah Picardo. Each employee in the office had his or her own workstation with a computer that was accessed with a unique username and confidential password.

Prior to Simpson's hiring Williams as a fabrication layout technician, a Simpson supervisor, Damian Flores, asked Angel Mosqueda if he knew anyone who was qualified for the opening.[1] Mosqueda suggested a former coworker who ultimately did not apply for the position. Flores followed up with Mosqueda a few weeks later, and Mosqueda then suggested his brother. However, Mosqueda's brother was not looking for work at the time and was not even in the country. Mosqueda and Flores never had any further discussions about his brother applying for the position. Williams was ultimately hired for the position, with a probationary period through April 18, 2018.

On March 19, 2018, Dawn Standart, who was a human resources generalist at Simpson, retrieved an anonymous note from a locked box in a break room maintained for communications with human resources. The handwritten note stated: "I caught the new layout guy James Williams watching porn Saturday. I could see him through the window." On March 26, 2018, Standart retrieved a second anonymous handwritten note from the locked box, which said: "Fabrication department[:] On Tuesday I see the new layout guy James looking at porn on his computer trough window. I wish to remain unamed but you can check computer to see I right."

2

(Sic.) Standart gave both notes to Valerie Jones, who was the human resources business partner.

On March 27, 2018, Williams reported to the production lead, Francisco Rendon, that browser tabs referencing pornography appeared when he opened his Web browser. The browser tabs said" 'Porn'" and" 'XXX.'" Williams did not click on the tabs, but he could tell by the words that they referenced inappropriate content. He found the references very offensive and disturbing, and they made him feel uncomfortable at work. Williams told Rendon he did not know why they were there and asked Rendon to report the incident to information technology (IT). Williams blocked the tabs and never again saw any other tabs suggesting inappropriate Web sites.

On the same day, Mosqueda, who shared an office with Williams, sent an e-mail to Standart stating: "This is regarding an incident that occurred earlier today. James Williams the new layout technician was approached about completing his LMS training. When James opened up his web browser I overheard there were some inappropriate sites saved on his recent history. James called Francisco Rendon (who's now in charge of the Production Office) and tried to shift the blame on someone else. Francisco didn't see anything just told him not to click on anything you're not supposed to. I personally have never seen him look at anything inappropriate on his computer but IT department can find out for certain. I would hate to see anyone get in trouble but if it's true, what he's doing is disrespectful to the other employees working in this office." (Sic.)

On March 29, 2018, Mosqueda sent an e-mail to Valerie Jones in human resources, attaching three photographs of Williams's workstation with pornography on the computer screen. The e-mail stated: "Valerie,

3

[¶] Just wanted to share with you what I noticed on his computer yesterday and again today."

Williams completed his training on Simpson's IT and sexual harassment policies on April 4, 2018. Williams understood that Simpson's policies prohibited employees from accessing pornographic material at work and that the IT policy prohibited the sharing of passwords and required employees to lock their session or log off when leaving their computer. Williams did not share his password with anyone, but he sometimes did not log off of his computer when he left his office.

On April 9, 2018, Mosqueda e-mailed Jones, Anthony Cervantez, the plant superintendent, and Ali Syed, the plant manager, attaching 14 photographs showing Williams's workstation with pornography on the computer screen. The e-mail stated: "Its uncomfortable having to report this again but this is the third day I've have caught James Williams looking at inappropriate content at his work station since the last incident I reported. I know the pictures are a little blurry but they can be verified by checking his internet history and see that this has occurred on numerous occasions. I also have them saved on my phone if you need to verify the image metadata." (Sic.)

Jones requested that Tou Vue, a senior IT systems analyst, review Williams's browsing history. Vue remotely accessed Williams's computer and his cache of Internet cookies, which contain data on browsing history, including the date and time Web sites were accessed and the address of the Web sites. Within the cache, he observed "adult site information," and he copied these files and provided them to Jones on April 10, 2018. He explained to Jones that Williams's account had accessed these files.

4

After receiving Mosqueda's April 9 e-mail, Cervantez met with Mosqueda and told him that he" '[could not] really do anything'" with photos that did not show Williams in the frame. On April 13, 2018, Mosqueda e-mailed Cervantez and Jones, attaching three additional photos. Mosqueda's e-mail stated: "Tony, [¶] Here's the angle you said would be more decisive. I was just going to leave this incident alone but decided it's best to get this angle to prove without a doubt it's him and can't be denied or blamed on anyone else." The attached photos showed Williams sitting at his desk looking at pornography on his computer screen.

After receiving the additional photographs, Syed and Jones went to Mosqueda's workstation to confirm that Williams's computer screen could be viewed from Mosqueda's workstation. Later, on April 13, 2018, Cervantez and Syed consulted with Jones and decided to terminate Williams based on the evidence that he was viewing pornography on the company's computer. Syed and Chris Altomare, who was Williams's supervisor, met with Williams and told him he did not pass probation and he was being terminated. Williams asked why, and Syed did not specifically mention pornography but said something such as, "[Y]ou know what you did." Syed also asked Williams if he was familiar with Simpson's IT policy. The IT policy, also referred to as the end user policy, prohibits employees from intentionally using Simpson's computers to "display, download, store, receive or send" pornographic material.
Williams v. Simpson Strong-Tie Co. (Cal. App. 2022)

* * *


Williams later inconsistently argues, with a citation to his own declaration filed in opposition to Simpson's motion for summary judgment, that Simpson's plant manager "did not deny that Williams's reporting of pornography was the reason for the termination when directly asked by Williams in the termination meeting." Williams's declaration states that during his April 13, 2018 meeting with Syed and Altomare, Syed asked him if he knew what the "end-user agreement" was, and Williams said "that it has to do with the Internet. I said so you're telling me this is directly related to the situation that I reported. Syed did not respond." Leaving aside Williams's contradictory arguments, we find that Syed's silence does not "prove, by nonspeculative evidence, 'an actual causal link between prohibited motivation and termination.'" (Featherstone v. Southern California Permanente Medical Group, supra, 10 Cal.App.5th at p. 1159.) Williams failed to produce evidence from which a reasonable trier of fact could conclude that Simpson was motivated to terminate Williams based on his report of pornographic references on his browser tabs.

Outcome: "Williams contends the trial court's award of $46,277.63 in costs to Simpson was erroneous. He argues that certain of the costs are subject to the FEHA, which requires a finding that his FEHA claim was frivolous, unreasonable, or groundless. Williams argues the trial court did not apply.
Plaintiff's Experts:
Defendant's Experts:
Comments: