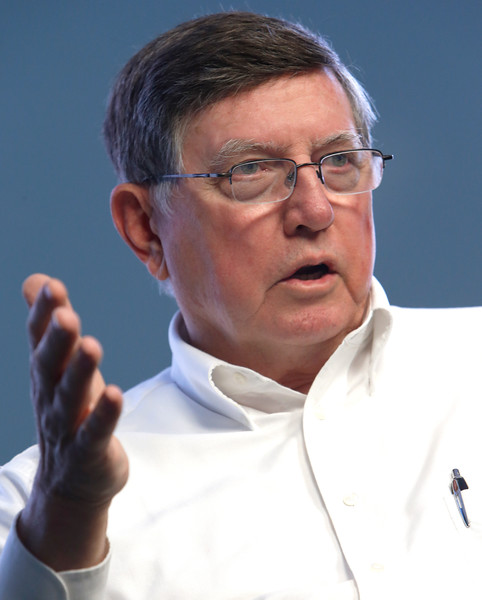 Description: Los Angeles, California family law lawyers represented the Defendants in a termination of parental rights case.


Mother and K.Q. have one child together, N.Q., who was born in September 2015. In April 2017, the juvenile court took jurisdiction over N.Q. after finding mother and K.Q. have a history of engaging in physical altercations, and K.Q. suffers mental and emotional problems. The court terminated jurisdiction with a family law order granting mother sole custody of N.Q. The court granted K.Q. monitored visitation on weekends.

Mother and N.H. have one child together, L.H., who was born in June 2017.

On September 21, 2018, DCFS received a report that N.Q. had suffered a bruised eye, swollen ears, and a cut lip while in mother's care. The reporter suspected N.Q. had been physically abused.

N.Q.'s paternal aunt told DCFS she noticed the injuries after she picked up the child from mother for a visit with K.Q. The aunt and K.Q. took N.Q. to the hospital. According to the aunt, N.Q. had previously suffered bruises while in mother's care, which she and K.Q. had reported to the police.

The doctor who examined N.Q. determined he had "many bruises, some pretty old and some as old as three days." N.Q. told the doctor that" '[m]om'" caused his injuries. The doctor concluded the bruises were "[n]on-[a]ccidental [t]rauma."

Mother told DCFS that N.Q. suffered the injuries when he fell in the shower. She explained that she did not take him for medical treatment because he falls "all the time."

Mother also told DCFS that K.Q. was physically and emotionally abusive while they were in a relationship. According to mother, K.Q. was paranoid, and he would strike her in the face, force her to watch "gore" videos, and take her cell phone. When K.Q. left the house, he made mother stay in a room and log onto a computer to prove she was at home. He also forced her to carry a camera and record herself. When mother angered K.Q., he would order her to hit herself in the face.

K.Q. denied domestic violence with mother or that he suffered from mental health issues. He was generally uncooperative with DCFS and refused to provide his address or information related to school and work, which he claimed was" 'personal.' "


N.H. told a social worker that he and mother regularly used marijuana. N.H. said his parents abandoned him when he was around 13 years old, and he suggested he remained estranged from his family.

DCFS detained the children sometime around September 25, 2018. It placed N.Q. with his paternal aunt, and it placed L.H. in foster care.

On September 27, 2018, DCFS filed a petition to declare N.Q. and L.H. dependents of the juvenile court under Welfare and Institutions Code section 300.[1] The petition alleged N.Q. suffered numerous physical injuries that were consistent with non-accidental trauma. It further alleged that mother and N.H. used marijuana, which placed the children at risk of harm. DCFS subsequently amended the petition, adding allegations that mother and K.Q. have a history of domestic violence, and K.Q. has mental and emotional problems, including violent, aggressive, and erratic behavior, which render him incapable of providing N.Q. with regular care and supervision.

The court sustained the amended petition in part, including the allegation that K.Q. has mental and emotional problems. The court declared the children dependents and removed them from their parents' custody. It ordered K.Q. to complete a psychological assessment and psychiatric evaluation. It also granted him four hours of monitored visitation each week.

DCFS documented K.Q.'s visits in a series of status review reports during the reunification period. According to the reports, K.Q. called the child every day, had been consistently visiting since May 2019, and behaved in an age-appropriate manner with the child. N.Q.'s caregiver said K.Q. would buy the child toys and was affectionate with him during visits. K.Q. usually took N.Q. to Chuck E. Cheese or a store with educational books and toys for children.

Paternal grandmother, who monitored the visits, reported that K.Q. consistently visited the child and the visits went well. K.Q. usually took the child to "places to eat and/or play." She believed the interactions were positive and N.Q. was comfortable with K.Q. K.Q. similarly told DCFS the visits were "going well."

The parents did not substantially comply with their case plans by the end of the 18-month-long reunification period. K.Q., in particular, refused to undergo a psychological assessment or psychiatric evaluation, even after the juvenile court appointed an expert to examine him under Evidence Code section 730. Accordingly, on September 2, 2020, the court terminated reunification services and set a hearing under section 366.26.

DCFS filed a report on January 6, 2021, recommending adoption as the permanent plan for both children. In the report, DCFS noted that K.Q. maintained regular, consistent, and meaningful contact with N.Q., but his visits continued to be monitored due to his failure to obtain a psychological assessment and psychiatric evaluation. DCFS further noted that N.Q.'s caregiver said K.Q. is a "good father," and N.Q. said he liked visits with K.Q. because they play games. A DCFS social worker, however, reported that N.Q. did not appear to have a strong bond with his parents because he did not feel comfortable unless his caregivers were present.


DCFS submitted a status review report on February 9, 2021. According to the report, K.Q. continued to visit N.Q., but he agreed to pause the visits due to the Covid-19 pandemic.

The court conducted the permanency planning hearing on June 30, 2021. K.Q. submitted a report from an investigator who observed a recent visit with N.Q. According to the investigator, K.Q. and N.Q. talked, laughed, and had a good time during the visit. N.Q. was calm and comfortable, and he sat on K.Q.'s lap as they played with toys. N.Q. was very interested in interacting with K.Q., whom he referred to as "dad" and "papa [K.]." K.Q. offered to give N.Q. food and help him use the bathroom.

The parents urged the court not to terminate their parental rights. K.Q., in particular, argued the beneficial parental relationship exception to adoption applied because he had maintained regular and meaningful visitation with N.Q. K.Q. pointed out that he reported the abuse to the police and took N.Q. to the hospital. He also pointed out that N.Q. referred to him as "dad" and "papi."

The children's counsel and DCFS urged the court to terminate parental rights. The children's counsel argued the parents were merely friendly visitors to the children and did not occupy a parental role.

The court took the matter under submission and announced its ruling at a hearing on July 22, 2021. The court began by providing a brief summary of the case, including that the "parents were afforded numerous opportunities to complete the case plan, to reunify with the children, and, quite frankly, just failed to do so." The court also noted that K.Q. declined to participate in a section 730 evaluation.


The court proceeded to find the children were adoptable and there were no exceptions to adoption. The court noted that, in analyzing the issue, it "look[ed] for instruction in the Breanna S. case, 8 Cal.App.5th 636." In finding the beneficial parental relationship exception did not apply, the court explained that although K.Q. "has maintained visits. . . . [H]e has not played- occupied a parental role in [N.Q.'s] life. The visits are reported to go well. The child appears to enjoy the visits. But there's no evidence that these visits are anything different than an extended family member's visits, an uncle's visits or a cousin's visit[s]. [¶] In analyzing this case, we need to take a look at whether or not any benefit derived from the relationship that the children have with their parents outweighs the need for permanency. And, quite honestly, I looked, but I couldn't find any evidence that any such benefit outweighed the children's need for permanency. That's as to all parents."

Mother, K.Q., and N.H. timely appealed.[2]...
L. A. Cnty. Dep't of Children & Family Serv. v. W.A. (In re N.Q.) (Cal. App. 2022)
Outcome:
We conditionally affirm the juvenile court's orders terminating parental rights. The case is remanded to the juvenile court to comply with its inquiry duties under federal and state law. The court shall also order DCFS immediately to comply with the inquiry provisions of section 224.2, consistent with this opinion, and update the court on its investigation within 30 days of the remittitur. As part of its inquiry, DCFS shall attempt to contact extended family members for whom it already has contact information. It shall also attempt to obtain contact information for N.H.'s relatives and, if successful, attempt to contact those relatives. After ensuring DCFS has complied with the inquiry-and, if applicable, notice-provisions of ICWA and related California law, the juvenile court shall determine whether ICWA applies. If the court determines ICWA does not apply, the orders terminating the parents' parental rights shall remain in effect. If the court determines ICWA does apply, it shall vacate its orders terminating parental rights and proceed in conformity with ICWA and related state law.
Plaintiff's Experts:
Defendant's Experts:
Comments: