Please E-mail suggested additions, comments and/or corrections to Kent@MoreLaw.Com.
Help support the publication of case reports on MoreLaw
Date: 12-15-2022
Case Style:
Susan D. Arnett and Robert Barr v. Saint Francis Hospital, Inc., et al.
Case Number: CJ-2017-179
Judge: Caroline WAll
Court: In the District Court in and for Tulsa County, Oklahoma
Plaintiff's Attorney: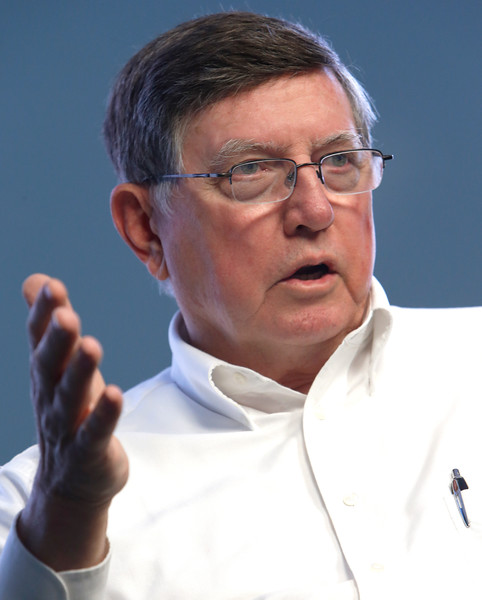 Defendant's Attorney: William Fiasco and Kristopher McVay
Description: Tulsa, Oklahoma personal injury lawyers represented Plaintiffs, who sued Defendants on medical malpractice negligence theories.

On August 12,2015, Plaintiff presented to Dr. Joshua Vicena at St. Francis Hospital fro the surgical removal of a kidney stone. This surgical procedure in referred to as a "Percutaneous Nephrolithotomy" or PCNL, and is an inpatient procedure that requires the patient to undergo general anesthesia. The Plaintiff alleged that she was injured during the operation and sustained damages. Specifically, Plaintiff contended that the surgical instruments used by Dr. Vicena negligently entered the peritoneum causing significant damage ultimately necessitating the need for emergent medial intervention, including several surgeries. Plaintiff claimed that the Doctor's negligence caused permanent injury.
The Defendants claim that in the summer of 2015, Susan Arnett presented to Dr. Joshua Vicena with complaintiffs of flank pain and blood in her urine. Following several tests, and after discussing the options, Dr. Vicena and Mr. Arnett agreed to a PCNL surgical procedure. The procedure was performed by Dr. Vicena at Saint Francis Hospital on August 12, 2015. During the procedure, Dr. Vicena was unable to retrieve the kidney stone. After completion of the procedure, it was discovered that Ms. ARnet had developed an abdominal compartment syndrome, a collection of fluid in her abdomen. Dr. Vicena then performed a laparotomy to to remove the fluid from her abdomin. Ms. Arnett remained in the hosptal until August 29, 2015.
The Defendants denied Plaintiffs' allegations of negligence and state that their care and treatment met the appropriate standards of care at all times. Defendants denied that they were negligent and denied that any act, error or omission on their part caused any harm to Ms. Arnett. Denied that there was an presumption of negligence based on the facts. Defendants further claimed that any alleged damages or injuries claimed by Plaintiff were caused by unrelated conditions and as a result of unforseen or unavoidable complications due to Plaintiff's underlying conditions.
Defendants further claimed that Plaintiff's claimed injuries and damages were the natural, probable and proimate result of the physical condition, anatomy, and physiology of Plaintiff, and were not the result of any act, or ommisson on the part of Defendant Vicena.
Plaintiffs' medical bill and associated expenses totaled $151,951.04.
Medical Malpractice Law by Kent Morlan
Outcome: 12-12-2022 CTFREE


WALL, CAROLINE: THE CASE COMES ON FOR JURY TRIAL; ABBEY YODER AND JENNIFER GOLENBOSKI, COURT REPORTERS; SUSAN D. ARNETT AS PLAINTIFF; ERIC LOGGIN AND JOSEPH NORWOOD PRESENT AS ATTORNEYS FOR PLAINTIFF; JOSHUA VICENA, D.O. AS DEFENDANT; WILLIAM FIASCO AND KRISTOPHER MCVAY PRESENT AS ATTORNEYS FOR DEFENDANTS JOSHUA VICENA D.O. AND WARREN CLINIC INC; DETAILED MINUTE TO BE ENTERED AT CONCLUSION OF TRIAL.



12-15-2022 CTFREE


WALL, CAROLINE: STATEMENT OF THE CASE AND INSTRUCTIONS OF LAW ENTERED;

NOW ON THIS 15TH DAY OF DECEMBER, 2022, THE DISTRICT COURT OF TULSA COUNTY, OKLAHOMA CONVENES FOR A JURY TRIAL. PRESENT AND PRESIDING: HONORABLE CAROLINE WALL, DISTRICT JUDGE. ABBEY YODER AND JENNIFER GOLENBOSKI, COURT REPORTER. JACK DAVIS, BAILIFF. JENNIFER PUMA, MINUTE CLERK. PUBLIC PROCEEDINGS WERE HAD TO WIT:

CASE CALLED FOR JURY TRIAL. BOTH SIDES PRESENT IN OPEN COURT AND ANNOUNCE READY FOR TRIAL. PLAINTIFF SUSAN D. ARNETT IS PRESENT IN PERSON WITH COUNSEL ERIC LOGGIN AND JOSEPH NORWOOD. DEFENDANT JOSHUA VICENA, DO IS PRESENT IN PERSON AND WITH COUNSEL WILLIAM FIASCO AND KRISTOPHER MCVAY. DEFENDANT WARREN CLINIC INC. REPRESENTED BY COUNSEL WILLIAM FIASCO AND KRISTOPHER MCVAY.

THE JURORS ARE CALLED AND SWORN AS TO QUALIFICATIONS. THE JURY IS IMPANELED AND EXAMINED FOR CAUSE. FOUR (4) JURORS ARE EXCUSED FOR CAUSE. THREE (3) PEREMPTORY CHALLENGES ARE MADE BY THE PLAINTIFF. THREE (3) PEREMPTORY CHALLENGES ARE MADE BY THE DEFENDANTS. TWELVE (12) JURORS AND ONE (1) ALTERNATE ARE ACCEPTED AND SWORN TO TRY THE CAUSE.

RULE OF SEQUESTRATION. OPENING STATEMENT IS MADE BY THE PLAINTIFF. OPENING STATEMENT MADE BY DEFENDANTS. SIX (6) WITNESSES ARE SWORN. PLAINTIFF PRESENTS EVIDENCE AND RESTS AFTER FOUR (4) WITNESSES: (1) JOSHUA VICENA, D.O., (2) PETER STEINBERG M.D., (3) SUSAN D. ARNETT, AND (4) ROBERT WILLIAM BARR. PLAINTIFF RESTS. DEFENDANTS MOTION FOR DEMURRER AND DIRECTED VERDICT IS DENIED.

DEFENDANTS PRESENT EVIDENCE AND REST AFTER TWO (2) WITNESSES. DEFENDANTS' WITNESSES: (1) WILLIAM JASON COOK, M.D., AND (2) GLENN M. PREMINGER M.D. DEFENDANTS REST. NO MOTIONS BY PLAINTIFF. DEFENDANTS' RENEWED MOTION IS DENIED. NO REBUTTAL.

THE JURY IS INSTRUCTED AS TO THE LAW. CLOSING ARGUMENTS ARE MADE. THE SWEARING OF THE BAILIFF IS WAIVED AND AT 1:30 PM ON DECEMBER 15, 2022, THE JURY RETIRES FOR DELIBERATION IN CUSTODY OF THE BAILIFF. AT 2:43 PM ON DECEMBER 15, 2022, THE JURY RETURNS THEIR VERDICT.

VERDICT FOR DEFENDANTS IS READ IN OPEN COURT BY FOREPERSON.

WE, THE JURY EMPANELED AND SWORN IN THE ABOVE ENTITLED CAUSE, DO UPON OUR OATHS, FIND THE ISSUES IN FAVOR OF THE DEFENDANTS, JOSHUA VICENA, D.O. AND WARREN CLINIC, INC.

VERDICT FORM SIGNED BY ELEVEN JURORS.

JURY DISCHARGED.

Plaintiff's Experts: Dr. Peter Steinberg, M.D.
Defendant's Experts: Dr. Glenn M. Preminger, M.D.
Comments: Editor's comment: The was not a Jesus Christ, how did this happen. It was not a buzzard puke case and the Plaintiff did not sustain catastrophic damages.