Condominium Law
Branches Neighborhood Corporation v. Calatlantic Group, Inc.
Plaintiff Branches Neighborhood Corporation (Branches or the
association), a community association incorporated pursuant to the Davis-Stirling
Common Interest Development Act (Civ. Code, § 4000, et seq.) (the Act), filed an
arbitration claim against the association's developer, defendant CalAtlantic Group, Inc.,
formerly known as Standard Pacific Corp. (Standard), for construction ... More...

$0 (08-25-2018 - CA)


United States of America v. Michael Cohen Southern District of New York - New York, New York
New York, NY - Michael Cohen Pleads Guilty In Manhattan Federal Court To Eight Counts, Including Criminal Tax Evasion And Campaign Finance Violations
Plea Follows Filing of Eight Count Criminal Information Alleging Concealment of More Than $4 Million in Unreported Income, $280,000 in Unlawful Campaign Contributions

Robert Khuzami, Attorney for the United States, Acting Under Authority... More...

$0 (08-22-2018 - NY)


United States of America v. Daniel Cardenas Middle District of Florida Federal Courthouse - Tampa, Florida
Tampa, FL - Loan Officer Sentenced For His Role In Mortgage Fraud Conspiracy

U.S. District Judge Mary S. Scriven has sentenced Daniel Cardenas (37, Tampa) to 18 months in federal prison for conspiracy to commit wire fraud.

Cardenas pleaded guilty on April 24, 2018.

According to court documents, from as early as October 2007 through May 2008, Cardenas and others consp... More...

$0 (08-11-2018 - FL)


Hubert Vaughn Thomas v. The State of Texas
This case is about a shooting at an apartment complex in Terrell, Texas. One day in August of 2016, appellant walked his wife to her car at the complex. After his wife got in her car, appellant walked past a group of men who had been smoking PCP. One of the men, Raymond Lampkin, assaulted appellant in a violent and unprovoked attack. After the assault, appellant returned to his

–2– ... More...

$0 (08-06-2018 - TX)


STATE OF SOUTH DAKOTA v. DAVID LEONARD RANDLE, JR.,
On October 24, 2015, a group of young adults attended a party at a Sioux Falls condominium leased by Mason Mitzel. There was evidence that the partygoers were drinking and using marijuana and other illegal substances. [¶3.] At some point during the evening, an AK-47 owned by Mitzel was brought out amongst the partygoers. There was testimony that different individuals handled the AK-47. Several... More...

$0 (08-02-2018 - SD)


Sabrenda T. Littles v. Riverwalk Council of Co-Owners, Inc, et al.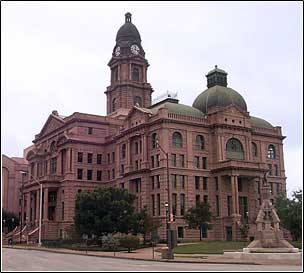 Appellant/cross-appellee, Sabrenda T. Littles, challenges the trial court's rendition of summary judgment in favor of appellees/cross-appellants, Riverwalk Council of Co-Owners, Inc. ("Riverwalk") and JDH Association Management Co. ("JDH") (collectively, "appellees"), in Littl... More... $0 (07-31-2018 - TX)


United States of America v. Momoud Aref Abaji United States District Court for the Southern District of California - Santa Ana, California
Santa Ana, CA - Orange County Man Sentenced to 108 Months in Federal Prison in $21 Million 'Builder Bailout' Fraud Scheme

An Orange County man was sentenced to federal prison for his leadership role in a "builder bailout" mortgage fraud scheme.

Momoud Aref Abaji, 37, of Huntington Beach, was sentenced to 108 months in prison by United States District Judge Andrew Guilfo... More...

$0 (07-19-2018 - CA)


United States of America v. Scott J. Wolas Morelaw Internet Marketing National Find A Lawyer Directory 888-354-4529
Boston, MA - Former Quincy Man Pleads Guilty to $1.7 Million Real Estate Fraud Scheme

A former Quincy man, who had been a fugitive for more than 20 years prior to his arrest in April 2017, pleaded guilty today in federal court in Boston in connection with a $1.7 million real estate investment fraud scheme in Quincy.

Scott J. Wolas, 69, pleaded guilty to seven counts of wire fra... More...

$0 (07-02-2018 - MA)


Rain O. Daugherty v. City and County of San Francisco
Under the Public Safety Officers Procedural Bill of Rights Act (POBRA) (Gov.
Code, § 3300 et seq.),1
no punitive action may be taken against a public safety officer for
any alleged act, omission, or other misconduct unless the investigation is completed
within one year of "the public agency's discovery by a person authorized to initiate an
investigation of the allegation of an ... More...

$0 (06-23-2018 - CA)


WEST CARROLLTON CITY SCHOOLS BOARD OF EDUCATION v. MONTGOMERY COUNTY BOARD OF REVISION and MCDONALD'S USA, LLC
The property at issue is a 1.383-acre parcel located at 741 East Dixie Drive
in West Carrollton, Ohio. The property is improved with a 4,470-square foot building,
constructed in 2005, that houses a McDonald's restaurant. For tax year 2014 the
Montgomery County Auditor valued the property at $1,308,710. McDonald's filed a
complaint with the Board of Revision (BOR) seeking to red... More...

$0 (06-19-2018 - OH)


United States of America v. Charles Williams Northern District of Illinois Courthouse - Chicago, Illinois
Charlise Williams was charged in a
five‐count indictment for bankruptcy fraud. After a weeklong
jury trial, she was found guilty on all counts and sentenced
to a below‐Guidelines prison term of 46 months. On
appeal, Williams argues that the district court erred by: (1) restricting
her ability to cross‐examine witnesses in violation of
the Confrontation Cla... More...

$0 (06-06-2018 - IL)


BRIAN RUSSELL and BRENT FLANDERS, Trustee of the BRENT EUGENE FLANDERS and LISA ANNE FLANDERS REVOCABLE FAMILY TRUST v. TREANOR INVESTMENTS, L.L.C. and 8TH & NEW HAMPSHIRE, L.L.C., MORELAW Legal Services Marketing Your Source For Marketing Your Firm Nationwide . Completely Free Marketing If It Does Not Work.
In April 1997, Winter, Inc. (Winter) executed and recorded an OEA relating to the development and operation of two adjacent parcels of land it owned on the east side of New Hampshire Street between 7th and 8th Streets in Lawrence. Winter planned for a Borders Bookstore and a parking lot to be constructed on the first parcel, which was described as the "'Borders Parcel.'" The second parcel, where W... More...

$0 (06-06-2018 - KS)


COMMONWEALTH vs. JOSE TORRES Massachusetts Supreme Judicial Court
In this appeal, we consider whether a defendant's conviction of stalking should be reversed where, at
his trial, a Superior Court judge denied his motion for access to records held in the victim compensation file maintained by the Attorney General. The defendant was charged with nine
offenses, including stalking, strangulation or suffocation,
assault and battery causing serious bod... More...

$0 (06-04-2018 - MA)


Holly B. Geraci v. Union Square Condominium Association Northern District of Illinois Courthouse - Chicago, Illinois
This appeal arises from a Fair Housing
Act ("FHA") failure to accommodate and retaliation claim.
A jury found in favor of the defendant, Union Square Condominium
Association ("Union Square"). The plaintiff, Holly
Geraci, now appeals asserting that the district court errone2
No. 17‐1945
ously instructed the jury as to the elements for her retaliation
claim, and err... More...

$0 (05-27-2018 - IL)


United States of America v. Marina Burman Southern District of New York - New York, New York
New York, NY - David Raymond Lewis, Stephen J. Ritchin, and Won S. Shin

Marina Burman was sentenced on May 17, 2018 to 36 months in prison. BURMAN, the former president of a medical supply company, submitted approximately $3.4 million in fraudulent bills to the New York State Medicaid Program, falsely claiming to have dispensed adult diapers and other medical supplies that were not med... More...

$0 (05-21-2018 - NY)


Linda M. Marshall v. Bryan S. Marshall
Linda Marshall appeals from the judgment on reserved issues following the
dissolution of her marriage to Bryan S. Marshall.1
Linda challenges two specific aspects
of the family court's division of marital property. She contends the court erred declaring
a 2006 capital gains tax liability to be a community debt, notwithstanding the fact she had
obtained an "innocent spouse" det... More...

$0 (05-21-2018 - CA)


American Family Insurance Company v. Timothy D Harris, Frank Cucchiara, Warren GardnerDelores Gardner, Mark E. Brcic, Carrol Brcic, Rick E. Erwin, Leslee Erwin , Clay A. Zey, Jr. and Mystic Bay Condominium Owners' Association Morelaw Internet Marketing for Legal Professionals MoreLaw Will Make Your Phone Ring $0 to $1000+ Per Month - No Contract 888-354-4529
American Family Insurance Company v. Timothy D Harris, Frank Cucchiara, Warren GardnerDelores Gardner, Mark E. Brcic, Carrol Brcic, Rick E. Erwin, Leslee Erwin , Clay A. Zey, Jr. and Mystic Bay Condominium Owners' Association... More...

$0 (04-25-2018 - MO)


PERCY ALLAN AHRENDT v. DIANE MUREE CHAMBERLAIN
Percy Ahrendt and Diane Chamberlain were married in 1999. Diane and her son from a prior marriage moved into Percy's residence. During their first eight years, Diane worked various part-time jobs and made about $7,885 a year in reported income. At that time, she was studying to obtain her securities licenses, and she paid approximately $250-$350 of the monthly marital expenses. Percy made abou... More...

$0 (04-12-2018 - SD)


American Insurance Company v. Lazaro Rodriguez
Amerisure Insurance Company seeks certiorari review of the trial court's
order denying its motion to dismiss or abate the spoliation of evidence claim
asserted by the plaintiff, Lazaro Rodriguez. Because Amerisure has failed to meet
the threshold requirement of showing that the trial court's order creates irreparable
harm, we dismiss the petition for lack of jurisdiction.
Backg... More...

$0 (04-04-2018 - FL)


Aaron Lucas v. The State of Texas
On or about December 19, 2009, Aaron Lucas abducted seven-year-old Melinda1 from the
playground next to an apartment building in Texarkana where she was visiting relatives. Lucas
transported Melinda to a warehouse and sexually assaulted her. Melinda testified that she was
frightened, screaming, and banging on the car windows and that she could not open or unlock the
car door.... More...

$0 (04-02-2018 - TX)


Olga Vidov v. Morton Square Condominium a/k/a Board of Managers of Morton Square Condominium
The following e-filed documents, listed by NYSCEF document number 23, 24, 25, 26, 27, 28, 29, 30, 31, 32, 35, 36, 37, 38, 39, 40, 41, 42, 43, 44, 45, 46, 47, 48, 49, 50, 51

were read on this motion to/for SUMMARY JUDGMENT (AFTER JOINDER).

This action concerns the imposition of fines by a condominium board against a unit owner for alleged violations of its bylaws, namely r... More...

$0 (03-28-2018 - NY)


Executive Park Condominium v. American Fire and Casualty Company Morelaw Internet Marketing National Find A Lawyer Directory 888-354-4529
Youngstown, OH - Executive Park Condominium sued American Fire and Casualty Company on a breach of insurance contract theory.... More...

$0 (03-20-2018 - OH)


United States of America v. Chukwuma Jonas Osuagwn Northern District of Texas Federal Courthouse - Dallas, Texas
Dallas, TX - Dallas Man Convicted of Mortgage Fraud Offenses

A federal jury convicted Chukwuma Jonas Osuagwu, 45, of Dallas, on March 15, 2018, following a seven-day jury trial before U.S. District Judge Ed Kinkeade, of several counts related to a mortgage fraud scheme, announced U.S. Attorney Erin Nealy Cox of the Northern District of Texas.

Specifically, Osuagwu was convicted o... More...

$0 (03-20-2018 - TX)


United States of America v. Chukwuma Jonas Osuagwu Northern District of Texas Federal Courthouse - Dallas, Texas
Dallas, TX - Dallas Man Convicted of Mortgage Fraud Offenses

A federal jury convicted Chukwuma Jonas Osuagwu, 45, of Dallas, following a seven-day jury trial before U.S. District Judge Ed Kinkeade, of several counts related to a mortgage fraud scheme.

Specifically, Osuagwu was convicted of five counts of bank fraud and one count of conspiracy to commit bank fraud. He faces a maxi... More...

$0 (03-17-2018 - TX)


Klean W. Hollywood, LLC v. The Superior Court of California, Langston Jackson, Real Party in Interest
Petitioner Klean W. Hollywood, LLC (Klean), a voluntary
drug abuse treatment facility, was sued by real party Langston
Jackson, who had enrolled at the facility to obtain treatment
for drug addiction. Jackson blamed Klean for the injuries he
suffered after smuggling heroin into his room and injecting it
late one night. Jackson claimed that Klean was negligent in
failing to ... More...

$0 (03-12-2018 - CA)


Next Page