Zoning Law
VILLAGE OF NEWBURGH HEIGHTS, ET AL. v. STATE OF OHIO
Cleveland, Ohio - Civil attorney represented Village of Newburgh Heights and the city of East Cleveland with appealing from a trial court judgment denying their motion for a preliminary injunction.



On June 27, 2019, Newburgh Heights filed a complaint in the
Cuyahoga County Court of Common Pleas, seeking a declarat... More... $0 (01-19-2021 - OH)


TOMMY LEE THIGPEN v. CITY OF EL DORADO, ARKANSAS
El Dorado, AR - Criminal defense lawyer represented defendant sued by the City on a building code violation theory.


A building in El Dorado, Arkansas, had been vacant for approximately ten years and was in a state of extensive disrepair. On February 4, 2018, Thigpen approached the representatives of the City and advised the City... More... $0 (11-29-2020 - AR)


United States of America v. City of Meriden, Connecticut
New Haven, Connecticut civil rights lawyers.

The Justice Department and the U.S. Attorney's Office for the District of Connecticut today announced an agreement with the City of Meriden, Connecticut to resolve allegations that the city violated the Religious Land Use and Institutionalized Persons Act of 2000 (RLUIPA) by denying the application of the Omar Islamic Center to establish a mosq... More...

$0 (11-06-2020 - CT)


Signs for Jesus v. Town of Pembroke, NH, et al.
The Town of Pembroke, New
Hampshire, bans the use of electronic signs in all of its zoning
districts except its commercial district (C1) and certain nearby
areas. In April 2015, Hillside Baptist Church -- located outside
of these areas -- applied for a permit to install an electronic
sign on its property, which would transmit messages provided by
Signs for Jesus, a nonprofi... More...

$0 (10-21-2020 - NH)


Mark William Breznick v. Commonwealth of Virginia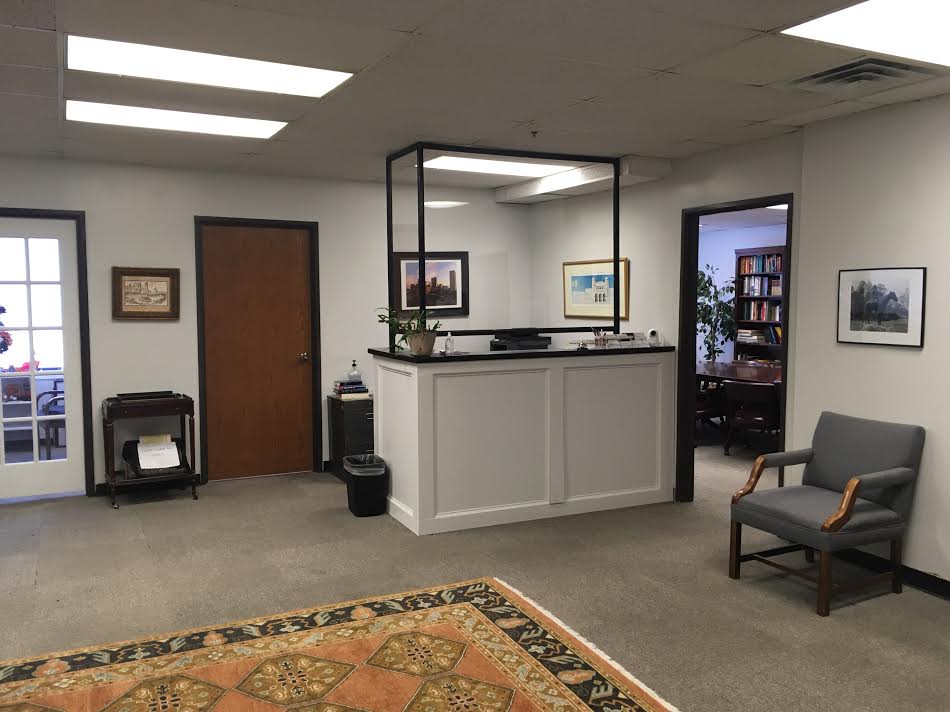 MoreLaw Suites
601 South Boulder, Suite 600
855-853-4800




On July 14, 2018, Virginia State Police Trooper Jared Stuart Martin conducted a traffic
stop in Augusta Coun... More... $0 (09-19-2020 - VA)


Parkford Owners For A Better Community v. County of Placer, Silversword Properties, LLC
The plaintiff in this matter, Parkford Owners for a Better Community (Parkford),
appeals from a judgment entered in favor of defendants, Placer County and Placer County
Community Development Resource Agency (collectively, the County), and real parties in
interest, Silversword Properties, LLC (Silversword), K.H. Moss Company, and Moss
2
Equity (collectively, Moss). Silversword ... More...

$0 (09-17-2020 - CA)


BRIAN E. LUSARDI, et al. v. CAESARSCREEK TOWNSHIP BOARD OF ZONING APPEALS
Xenia, OH - Zoning, Land Use

The Lusardis' farm property comprises 13.55 acres of agricultural-zoned
property in Caesarscreek Township. On the property is a pole barn, a small out-building
overlooking a roughly one-acre pond, a few acres of woodlands, and an eight-acre hay
field that the Lusardis have tended and harvested for the last several years. The farm
does not have ... More...

$0 (09-12-2020 - OH)


Granny Purps, Inc. v. County of Santa Cruz
Santa Cruz County law enforcement officers seized more than 2,000 marijuana
plants from a medical marijuana dispensary for violating a local ordinance restricting
cannabis cultivation. When the dispensary sued to recover the marijuana, the county
asserted it had no obligation to return the plants since the dispensary violated the
ordinance. The trial court agreed and sustained the ... More...

$0 (08-06-2020 - CA)


Golden Door Properties, LLC v. The Superior Court of San Diego County, County of San Diego, Real Party in Interest
After referring the discovery disputes to a referee, the superior court adopted the
referee's recommendations to deny the motions to compel. The referee concluded that
although section 21167.6 specifies the contents of the record of proceedings, that statute
does not require that such writings be retained. In effect, the referee interpreted section
21167.6 to provide that e-mails e... More...

$0 (08-02-2020 - CA)


Jimcy McGirt v. State of Oklahoma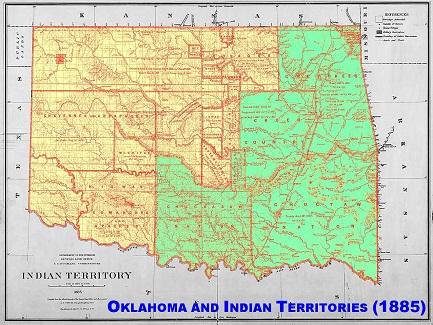 On the far end of the Trail of Tears was a promise. Forced to leave their ancestral lands in Georgia and Alabama, the Creek Nation received assurances that their new lands ... More... $0 (07-09-2020 - OK)


City and County of San Francisco v. All Persons Interested In The Matter of Proposition C
In California, "[a]ll political power is inherent in the people," who
retain "the right to alter or reform" government by voter initiative "when the
public good may require." (Cal. Const., Art. II, § 1.)1 The question in this
case is whether the people of a city or county may exercise this initiative
power to adopt a special tax when a majority of voters concludes it would
serv... More...

$0 (07-01-2020 - CA)


North Murrieta Community, LLC v. City of Murietta
Appellant, North Murrieta Community, LLC (North Murrieta), is the master
developer of a large development project in the City of Murrieta (the City) called the
Golden City Project.
As part of the planning and approval process, North Murrieta sought to take
advantage of certain statutory land use planning tools—vesting tentative maps and
development agreements—that enable builde... More...

$0 (06-09-2020 - CA)


PAY N STAY RENTALS, LLC -vs- CITY OF CANTON
MoreLaw ReceptionistsVOIP Phone and Virtual Receptionist Services
Call 918-582-6422 Today



In October, 2018, PNS purchased property located at 1610 Yale Avenue
N.W., in Canton, Ohio. The... More... $0 (05-22-2020 - OH)


COMMONWEALTH OF KENTUCKY V. ERNTRAVIS M. BREDHOLD AND COMMONWEALTH OF KENTUCKY V. EFRAIN DIAZ, JR. JUSTIN SMITH
MoreLaw ReceptionistsVOIP Phone and Virtual Receptionist Services
Call 918-582-6422 Today



A Fayette County grand jury indicted Travis M. Bredhold and charged
him with one count of murde... More... $0 (04-17-2020 - KY)


Mountainlands Conservancy, LLC v. California Coastal Commission, County of Los Angeles
1. The Legal Background: General Principles
The California Coastal Act (the Coastal Act) was passed in
1976. (Pub. Resources Code, § 30000 et seq.)
1 It is
"a comprehensive scheme to govern land use planning for the
entire coastal zone of California." (Yost v. Thomas (1984) 36 Cal.3d
561, 565 (Yost).) The Coastal Act requires "all local governments
lying in whole or in ... More...

$0 (04-05-2020 - CA)


C.W. Howe Partners, Inc. v. Greg Mooradian
Greg Mooradian and Debra A. Mooradian appeal from the
order denying their special motion to strike under Code of Civil
Procedure section 425.161 directed to the cross-complaint filed
against them by C.W. Howe Partners Inc. and its principal Carl
William Howe (collectively the Howes) for express indemnity,
equitable indemnity, contribution and declaratory relief. The
trial c... More...

$0 (12-31-2019 - CA)


Lark Holden v. City of San Diego, Idea Enterprises, LP, Real Party in Interest
Plaintiffs Lark Holden and James Stansell1 appeal a judgment denying their
petition for writ of mandate challenging decisions by the City of San Diego and City
Council for the City of San Diego (collectively City) to grant a California Environmental
Quality Act (CEQA; Pub. Resources Code, § 21000 et seq.)2 exemption for a residential
development project proposed by IDEA Enterprise,... More...

$0 (12-14-2019 - CA)


Scott Molloy v. Michael Vu, as Registrar of Voters, etc., Francis J. Eason, Real Party in Interest and Respondent
The San Diego County (County) Board of Supervisors approved an amendment to
the County's general land use plan, which would allow for the development of over 2,100
homes in a previously designated rural area of the County. Residents opposed to the
change in land use circulated a referendum petition and gathered enough signatures to
have the matter placed on an election ballot. To p... More...

$0 (11-30-2019 - CA)


Sarah Anderson v. City of San Jose
In this appeal we decide whether a California charter city's policy for the sale of
surplus city-owned land is preempted by the state's affordable housing law.
The dispute centers on the City of San Jose's passage of City Policy 7-13 (Policy
7-13), which appellants Sarah Anderson, Joana Cruz, Urban Habitat Program, and
Housing California contend violates the Surplus Land Act (Gov. ... More...

$0 (11-29-2019 - CA)


Vaquero Energy, Inc. v. County of Kern
November 2015, the Board of Supervisors (Board) of the County of Kern
approved a new zoning ordinance requiring permits for new oil and gas exploration,
drilling and production. The ordinance imposed a wide range of environmental and other
standards on permit applicants. It also adopted two procedural pathways for obtaining
permits when the proposed activity would be conducted on s... More...

$0 (11-20-2019 - CA)


Denham, LLC v. City of Richmond, Sierra Club, Intervener and Appellant
After the City Council of the City of Richmond (the City) adopted an initiative
amending its general plan to prohibit residential development on a stretch of hillside land,
property owners affected by the initiative brought this action challenging the initiative.
The trial court concluded the initiative rendered the City's general plan internally
inconsistent and directed the City ... More...

$0 (10-27-2019 - CA)


Mark Greene v. California Coastal Commission
In this appeal, appellants Mark and Bella Greene challenge
the California Coastal Commission's permit condition for the
remodel of their beachside residence. The condition requires
construction be set back five feet from the seaward property line.
The Greenes argue the Commission erred in finding that a fivefoot
buffer was needed to safeguard the public's access to the
beac... More...

$0 (10-21-2019 - CA)


STEPHEN T. PITTS vs. CHELSEA JARRELLS

If you need a custody dispute Attorney in Ohio, call at 888-354-4529.

MoreLaw Legal Services Marketing
... More... $0 (10-15-2019 - OH)


Albert Schaw v. Habitat for Humanity of Citrus County, Inc.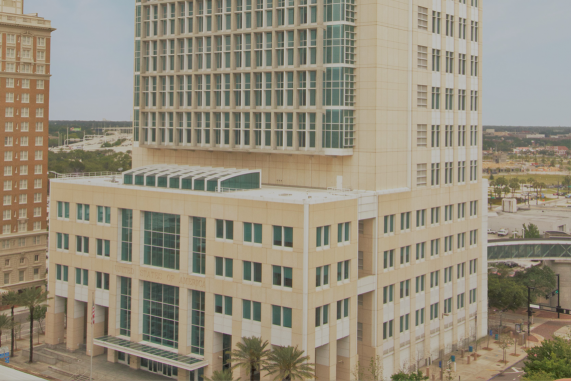 Albert Schaw, a quadriplegic, applied for a home with Habitat for Humanity of Citrus County. Because his annual social-security-disability income didn't meet Case: 17-13960 Date Filed: 09/18/2019 Page: 1 of 31
2
Habitat's minim... More... $0 (09-21-2019 - FL)


City of Dana Point v. New Methods Wellness, Inc.
Appeal from a judgment of the Superior Court of Orange County, Glenn R.
Salter, Judge. Affirmed.
Garner Health Law and Craig B. Garner for Defendants and Appellants.
Rutan & Tucker and Robert O. Owen for Plaintiff and Respondent.
* * *
2
Defendant New Method Wellness, Inc. (New Method), runs a drug
treatment facility and houses some of its patients in three residences (... More...

$0 (09-14-2019 - CA)


Next Page